Number one question that comes to our mind after making our mind for travelling is how to plan your trip?
This question is very normal because to make our trip the best, we tend to waste rather than investing time in this very thing.
For my first solo trip, I searched for days to get the best deal, to not miss out any attraction, any things to do at that place, tried many routes to be extra efficient and cost effective, but in the end I came to realize that this whole herculean task is not necessary while planning.
You just need a few things to know before traveling which I am going to cover here:
1. Choose a place:
Obviously you got to have a place or any geographic area where you want to travel.
Let's say Rajasthan, India.
2. Attractions/things to do:
This is again obvious but most important after selecting a desired geography.
A normal Google search can help you with this or you can find these from various travel apps like tripadvisor(I personally use this), lonelyplanet, ixigo, and many more…
3. Make a list:
• Make a list of attractions is very important as it will remain with you as a memory and you will feel more devoted towards your trip.
Like things to do at (say Jaipur):
- Amer Fort
- Hawa Mahal
- Jal Mahal
- Sambhar Salt Lake… like wise
• Make a list of what to eat because each place has to offer it's own lip smacking local food like here chaas, daal-bati, ghewar, kachori, etc. Again just Google them and voila, you have your list ready.
• Make a list of where to eat because without this you will not be able to savor those lip smacking local dishes. You need to work a little bit for this.
Tripadvisor will help you get to the best restaurants or just Google them as simple as that.
And if you are travelling on a budget, I would recommend you to eat at road side stalls as they too provide fresh tasty local dishes but with a lot lesser price.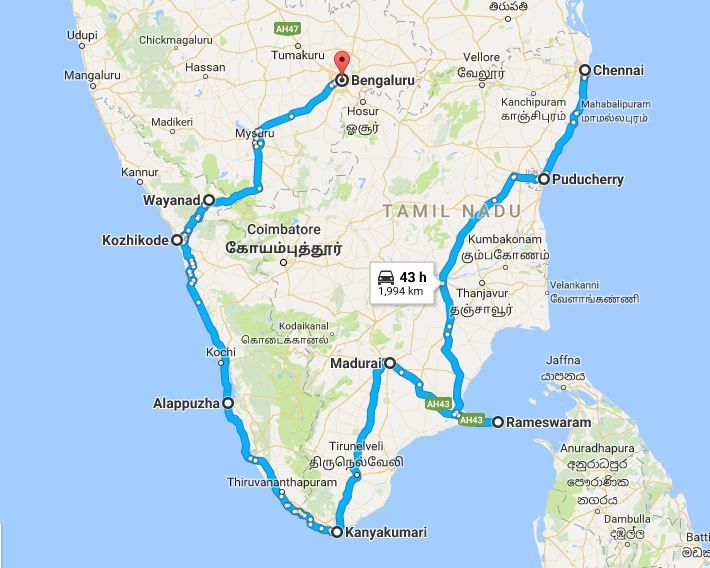 4. Route your trip (most important):
Now this is the step which will play a very important role saving you a lot of expense if you are planning for a short tip (say a state or two).
But if you are travelling for a longer time or on wider geography, you don't have to worry about planning your whole trip because that won't work out as you wanted. You may find something out of the beat locations or attractions which may require flexibility in your travel plans. But you can plan for two weeks or three but not more than that.
Now for planning you don't want to travel in a helter-skelter manner.
Google Maps will help you a lot with this or you can always have a map from any stationary. You need to pick your preferred cities from the map and start linking them irrespective of road or rail route.
Just mark them the way it eases you to travel around them.
• Some basic rules while routing your trip:
- Don't cross the same place multiple times until necessary.
- Try to form a kind of loop, or follow a certain direction, say north. This helps you avoiding above point.
5. Plan your dates:
This point is required when you have certain days to travel. Pick your dates as per your itinerary on what things to do on what dates.
You can do this by categorizing them (say for Jaipur):
- Day 1: Reach Jaipur in the morning, rest a while, experience local culture and local dishes at Choki Dhani
- Day 2: visiting City Palace, Jantar Mantar, Amber Fort and sunset at Nahargarh Fort.
- Day 3: visiting Birla Mandir, monuments and explore bazaars.
- Day 4: transit to next city… like wise
Although I don't recommend this practice because moving hastily will exhaust you and you won't be able to enjoy your travel but you can avoid this by having an extra day in which you can stroll local markets, do some shopping or treat yourself with some good food or revisit a place.
6. Accommodation:
If you're travelling with a budget, I would suggest you to read this.
But if you can afford, you can always have a pleasure of booking your hotel rooms at Oyo Rooms, AirBNB, FindMyStay, booking.com, Cleartrip, MakeMyTrip, etc.
If nothing is planned before, for last minute bookings you can reach out to lastminute.com, booking.com, nightstay.in, etc.
7. Transit:
If your transit is over long distance, you can go by hitchhiking or with trains (Indian Railways are pretty cheap).
I would recommend you to travel overnight with trains as it reduces the cost of stay and might save you from getting bored if you are travelling alone.
This will help you dig one of the trivial but frequently asked questions.
Tell me if you have any other approach on any aspect?