Book Your Flight with Jet Airways
Fly to India in an Indian airlines and get in the Hindustani mood right from the start! Jet Airways is one of the most popular choices in India for domestic as well as international air travels. Its high standard of service and reliability, efficient operations and economical fare makes it stand out from all the rest. You can strike a deal for Jeddah to Hyderabad flights at as low a rate as 660 SSA. The sooner, the cheaper!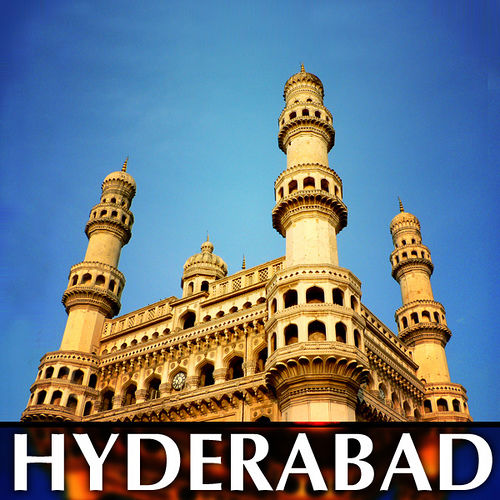 Visit Char Minar
This 1591-contruction is a global icon of South Indian City, Hyderabad. Char Minar, which translates to 'Mosque of the Four Minarets' is a significant religious emblem, as it was built after Sultan Mohammad Quli Qutub Shah's answered payers for the suppression of plague.
Experience the place to offer your prayers, find spiritual companionship and peace, and admire the architectural proficiency of the time. You can visit Char Minar anytime between 9:00am–5:30 pm IST.
Address: Char Kaman, Ghansi Bazaar, Hyderabad, Telangana 500002, India
Relish Hyderabadi Biryani
A place is known for its taste of food; and a visit to Hyderabad is incomplete without eating its world-famous biryani. The old city cafés are the best places to indulge in the authentic taste of Hyderabad. Here are few of our best picks:
Cafe Bahar
Address: Old MLA Quarters Road, Hyderguda, Hyderabad, Telangana 500029, India
Phone Number: +91 40 2323 7605
Open 7 days a week, between 11:00am–12:00am IST
Hotel Aadaab Bawarchi Qahna
Address: 5/14, Sri Balaji Enclave, Behind Gandhi Bhavan, Exhibition Road, Ghosha Mahal, Nampally, Hyderabad, Telangana 500001, India
Phone Number: +91 40 2473 3876
Open 7 days a week, between 08:00am–11:00pm IST
Hotel Sohail
Address: Ground Floor & 1st Floor, Nalagonda Road, Kothapet, Hyderabad, Telangana 500060, India
Phone Number: +91 40 2457 3593
Open 7 days a week, between 06:00am–11:00pm IST
Hotel Shadab
Address: 21-1-140-144, Near High Court Road, Opp Madina Circle, Charminar, Hyderabad, Telangana 500012, India
Phone Number: +91 40 2456 1648
Open 7 days a week, between 05:00am–02:00am IST
Shah Ghouse Café
Address: Near Petrol Pump, Charminar Rd, Syed Ali Chabutra, Shalibanda, Hyderabad, Telangana 500065, India
Phone Number: +91 40 2452 4506
Open 7 days a week, between 05:00am–11:00pm IST
Witness the Grandeur of Golkonda Fort
Located in the west of Hyderabad, Golkonda was the capital of the medieval sultanate of the Qutb Shahi dynasty. The place presents the glory of its time, and is one of the most sought after historic monuments in Telangana state.
Don't Delay Your Trip
Mesmerizing architectural beauty, spiritual peace and cleansing, and absolutely delectable cuisines wait for you on the other side, that too at a very low price. With all these perks, why should there be any further delay in planning your travel trip to Hyderabad!