#BestOfTravel If you are transiting at Hong Kong airport with more than hours, instead of spending lazy hours at Duty Free Shopping i would suggest to take time out for a trip to Big Buddha at NGong Ping.
You can apply online for Hong Kong Visa on Arrival (for indian residents), just fill the form online and take a printout of the confirmation.
http://www.immd.gov.hk/eng/services/visas/pre-arrival_registration_for_indian_nationals.html
Its free of cost will save your pages on passport as compared to pre approval Visa like other countries.
While i was coming back from USA i had a stay at Hong Kong airport for 12 hours, so after getting fresh at airport i quickly queued up for the immigration. I had to present the printout for the Visa application, valid passport for the next 6 month and immigration for. The Immigration process was quick and took hardly 10 minutes to finish.
I exchanged around 20 USD to HK Dollars as few places (like Bus Transport) you need cash money instead of Credit/Debit Cards, if you are planning to stay for a longer period I would suggest to buy a Octopus card(like T-Money in Korea) which can be used on all sort of transport services.
Once you get out of Airport terminal, take right to go down to catch the S1 bus. The cost of travel from Airport to the Tung Chung Cable Car terminal is around 3.5 HKD, so make sure you have change to drop in the money box places in the bus or you can use Octopus Card.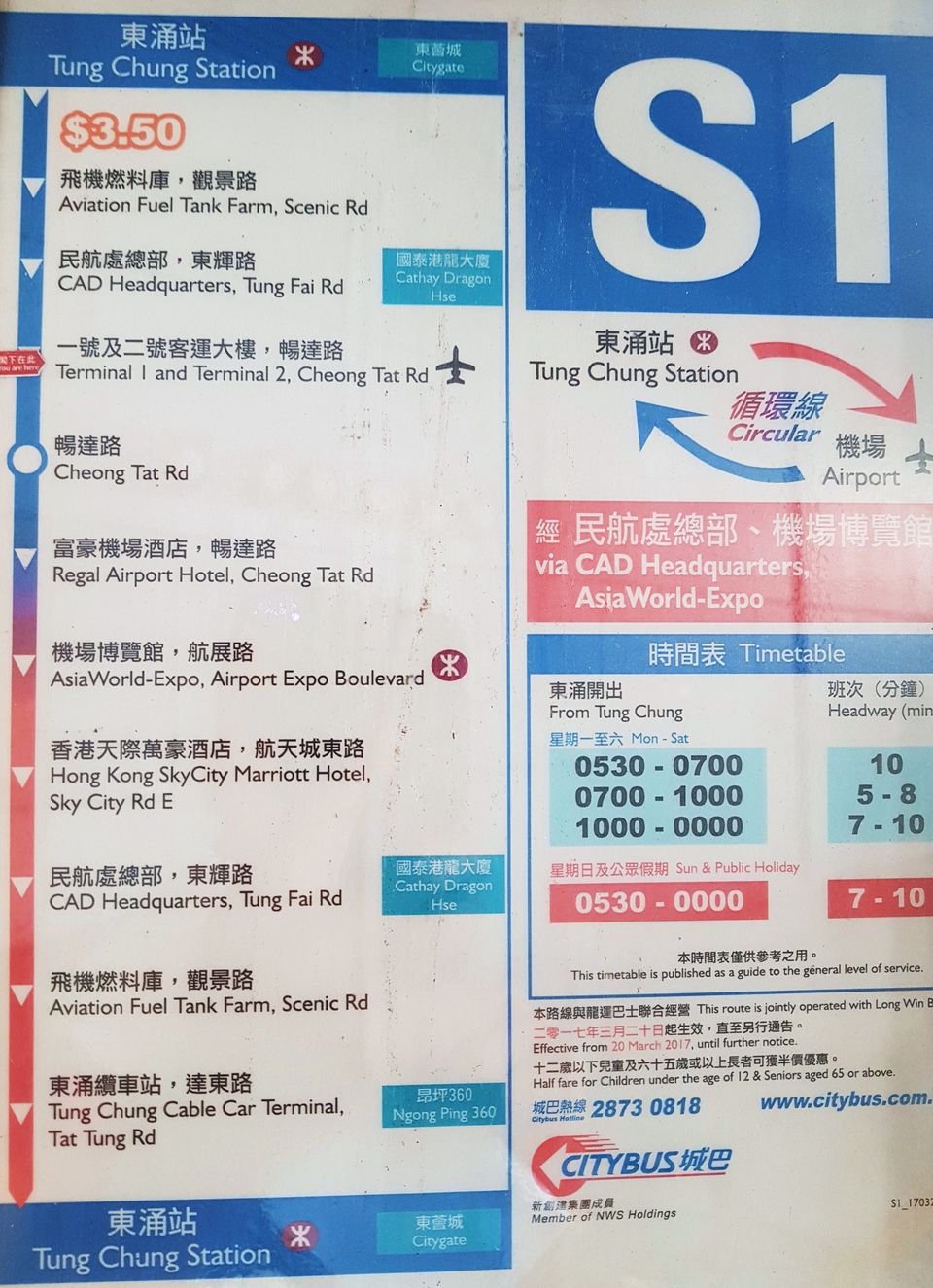 Once you reach at the Cable car terminal, try to quickly line up for the tickets as the queue size increases like a Nuclear Chain reaction. You can book tickets online which may save some time and money.
I booked the ticket for the Glass cabin which as transparent floor, though not much difference as compared to Normal cabin, except the difference in prize ;)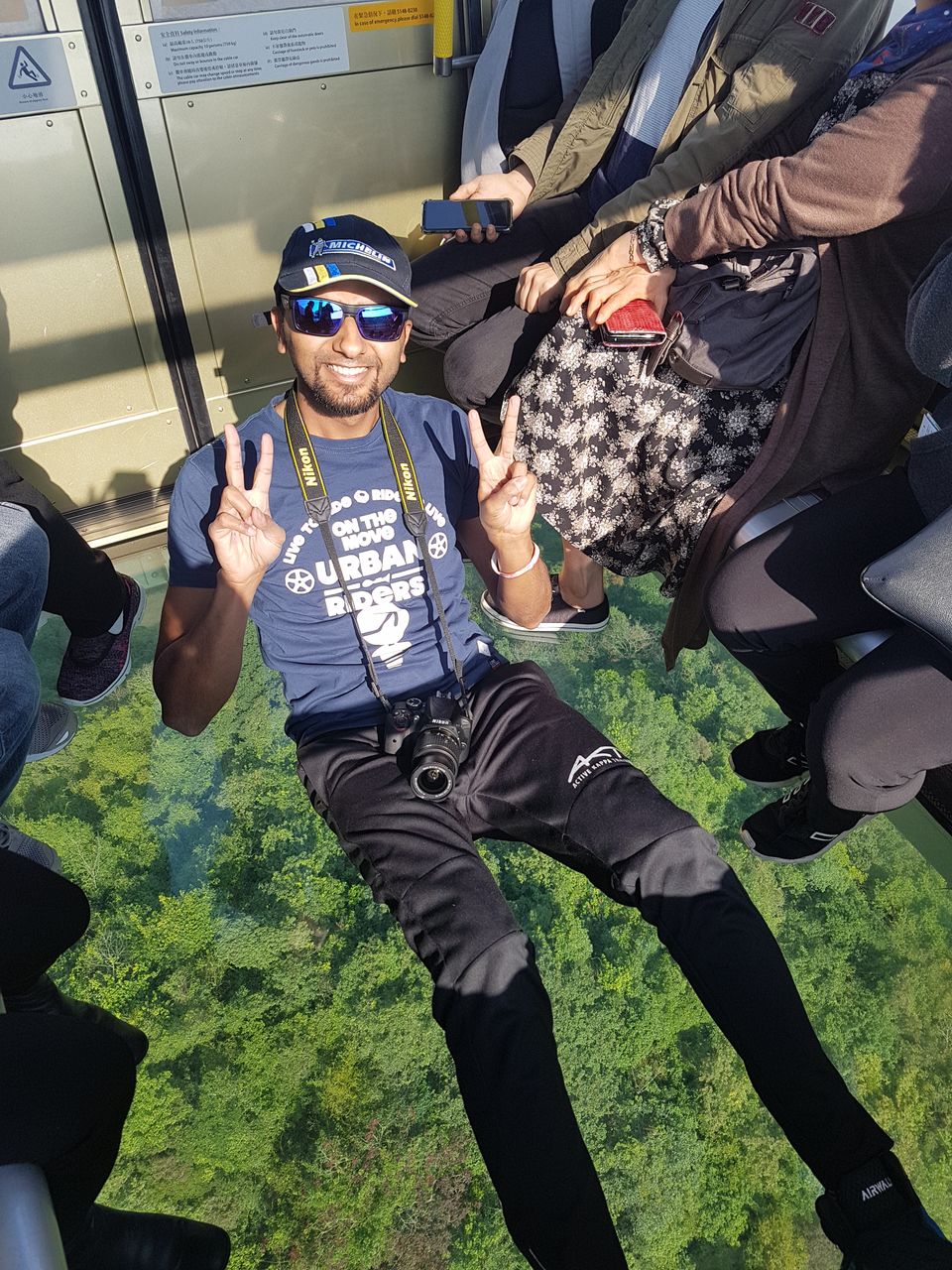 It takes around 10-15 minutes for Cable Car to reach to the Top with beautiful view of mountains and wide blue sea.
Once you reach to the top, take a 5 minutes walk through restaurants and shopping street towards the steps climbing up to the Big Buddha.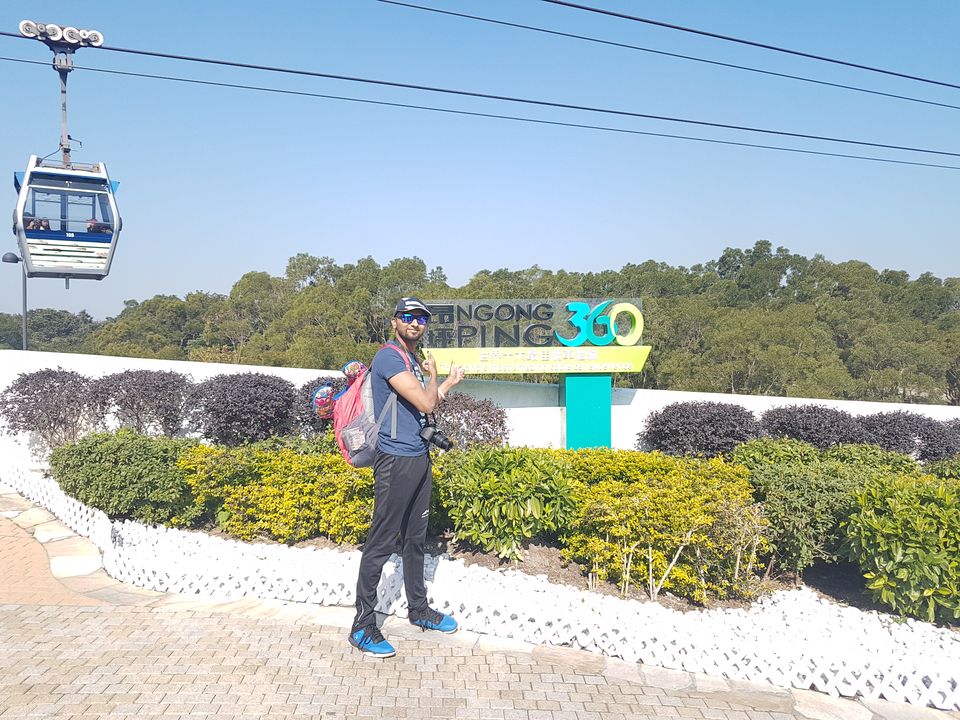 If you feel hungry,there are plenty of options including Indian & arabic food outlet, chinese noodles, Subway as well as Gelato ice cream.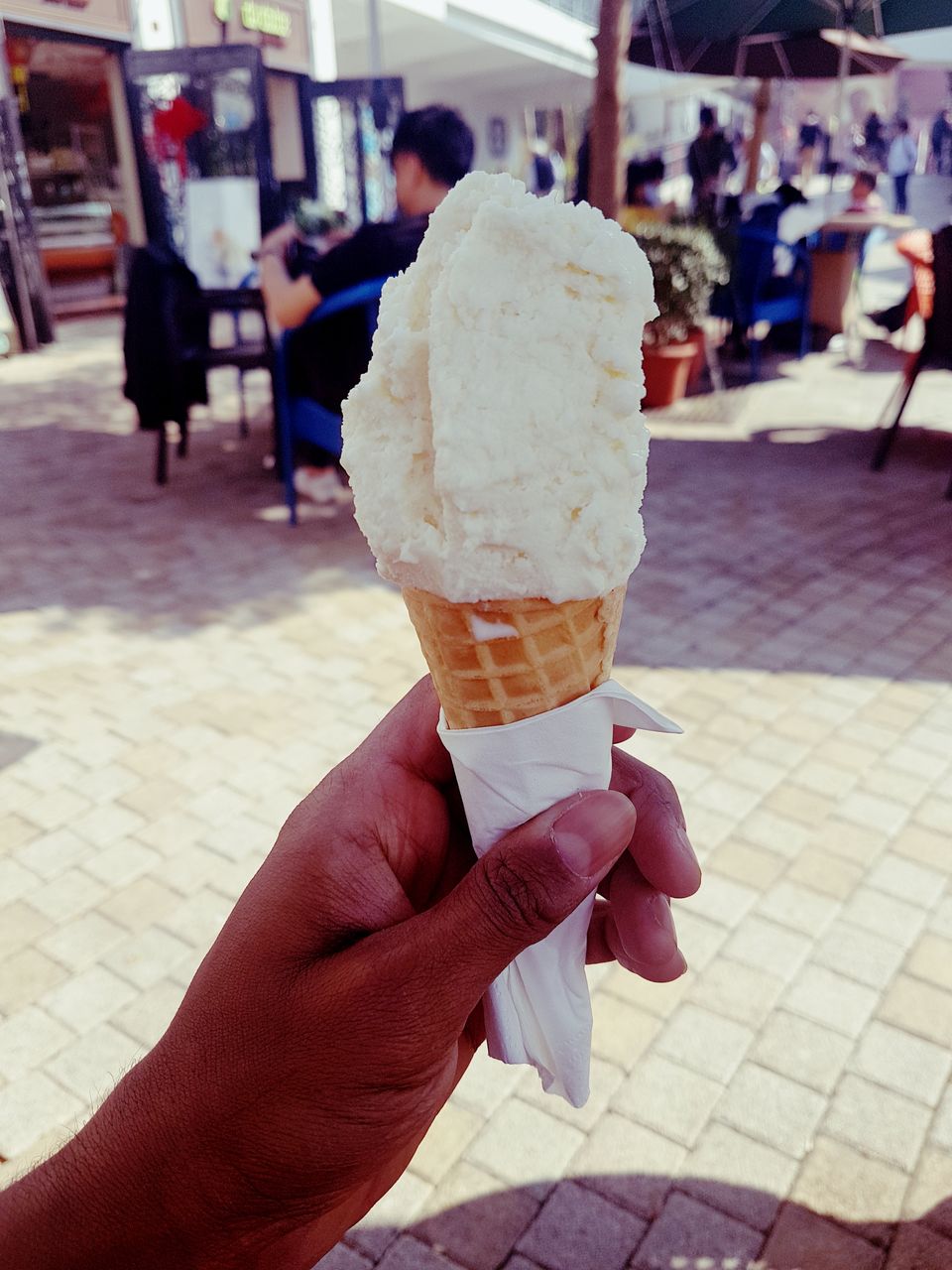 You can enjoy the view from the top and and pray/pay your respect to the Buddha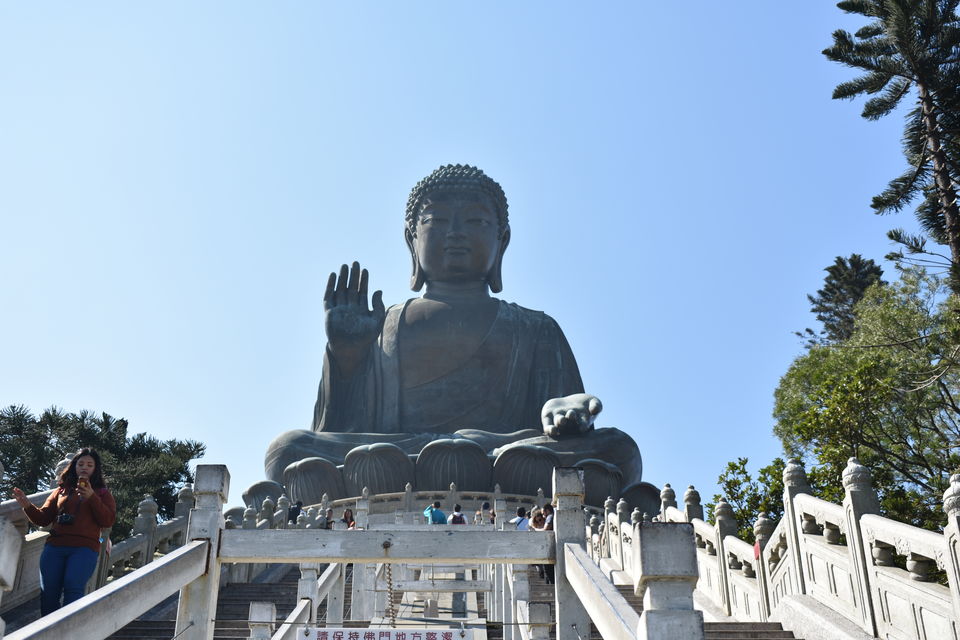 I hope you have a nice time in HongKong.