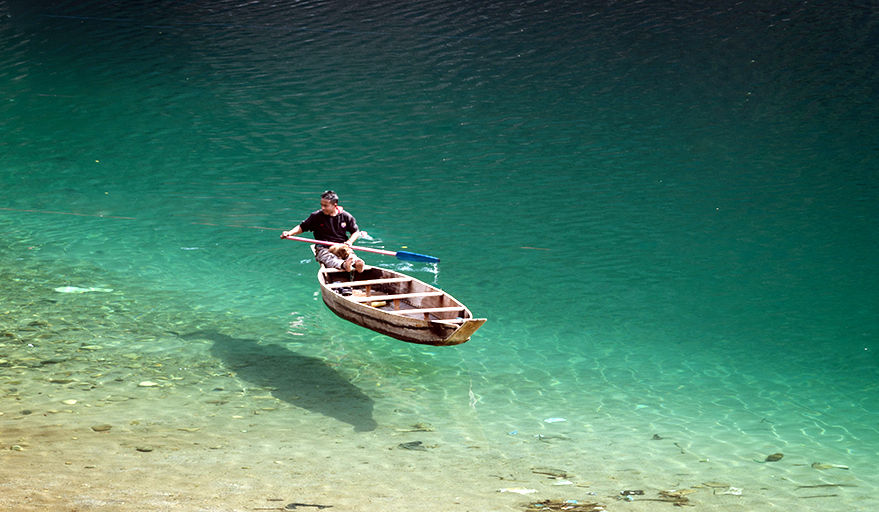 If you are a travel enthusiast who is spending the lockdown scrolling through social media, you may have come across images of boats floating on a river in India. Well, the boats only appear to be floating because the river, Umngot is crystal clear! Situated in Dawki, Meghalaya, this river has long attracted tourists for its unbelievably clean water. However, this gem of North East is under threat!
Meghalaya Energy Corporation Limited (MeECL) has planned to construct a dam over Umngot river to generate 210 megawatts of power. Even though, this move may seem like progress, there will be severe repercussions of this development.
About the project
As per news reports, the dam is proposed to be constructed upstream in the adjoining West Jaintia Hills on the Umngot river. This river is the cleanest river in Asia, and but the project poses threat to its cleanliness and purity. In addition to destroying the river, the project will destroy 296 hectares of land downstream.
Due to the posed danger, people from 12 villages are protesting, and have ensured that the hearing gets cancelled. According to the media, the project has been met with obstacles as two public hearings organized by the Meghalaya State Pollution Control Board were disrupted by protesters. The protestors blocked the roads twice which prevented the hearing two times.
Why are villagers protesting?
As per the news, the villagers stated that the villages downstream have potential in terms of tourism, but once the dam is built on the Umngot river, the beautiful tourist spots would no longer attract the visitors as water in the river would go dry, especially in the winter seasons.
What do you think? Will this development be a boon or bane for the local people? Tell us in the comments.
Ready to travel for free? Earn credits and redeem them on Tripoto's weekend getaways, hotel stays and vacation packages!
Think we missed out on something? Tell us about it in the comments below. Or write about it here on Tripoto and earn Tripoto Credits!