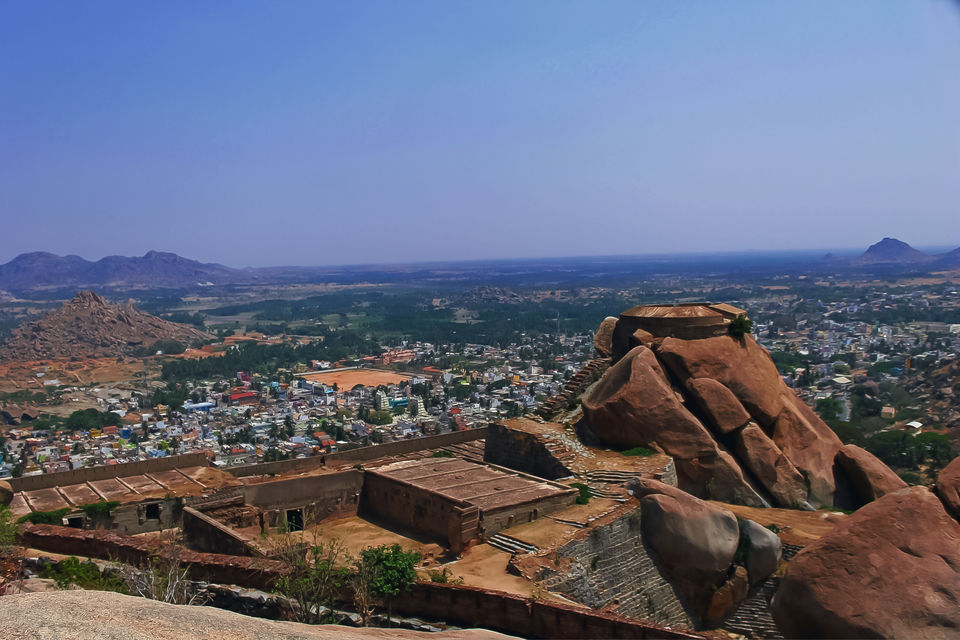 "Every weekend should be a 3 day affair"
We had many long weekends this year with most festivals falling on Fridays or Mondays. We still have Dasara and Deepavali weekends coming up. For every kind of travel lover, there is something to do out there. If you are wondering what to do, where to go, away from all the tourist locations, then there is one place for the adventure junkies, 120 kms away from Bangalore.
Madhugiri is a town in Tumkur famous for its fort and temple. At an elevation of 3930 feet, the hill is the second largest monolith in Asia. To reach the top of the fort, one has to climb the steep slope with steps until almost half the way. A series of doorways leads to the hill. The climb takes about two hours and various water tanks are visible throughout the route. These tanks were built to harvest rainwater. At the peak lies Gopalakrishna temple ruins.
Getting there:
The nearest airport, Bangalore, is ~10o kms from Madhugiri. The nearest railway station is Tumkur, which is at a distance of 40 kms. Madhugiri and Bangalore are well connected by road. A number of buses ply from Bangalore to Madhugiri daily. One can also rent a cab for a day. Irrespective of the form of transportation you choose, the journey will satisfy your travel buds.
Permits:
No special permissions are required for the trek. There is no entrance fee either. The fort is enclosed inside a main gate.
Route and Guide:
One would not require a guide for the trek. As it is a monolith hill, there are no trails for you to follow but there are iron rods put up at every steep path to help people climb. Once you reach one door, you can spot the next one and climb up to it.
Highlights:
Distance from Bangalore - 120 kms by road
Difficulty Level - Moderate
Time to summit - 2 to 3 hours.
Best time to trek - Winter and Summer months are particularly advised. November to March is the best time. Avoiding monsoon serves in your best interests as the slippery rocks have been known to cause fatalities.
Food - There are enough hotels and canteens to fill your stomach. Once you start your climb there are no eateries so pack some food to go.
Other attractions - 20kms from Madhugiri is Basvangi Kaval Fort (Kithagali village) and Channarayana Durga Fort both hills are famous for trekking.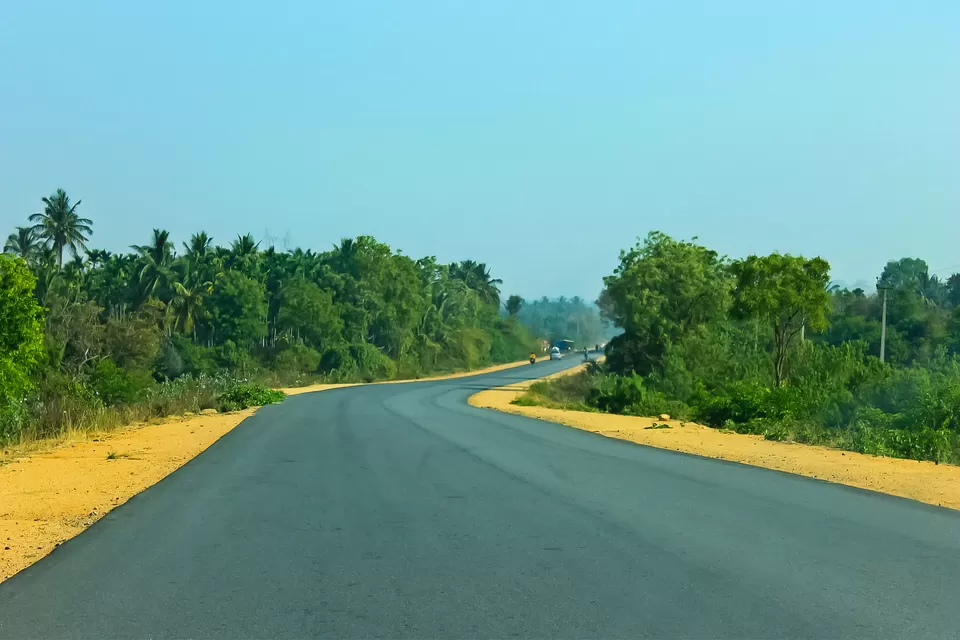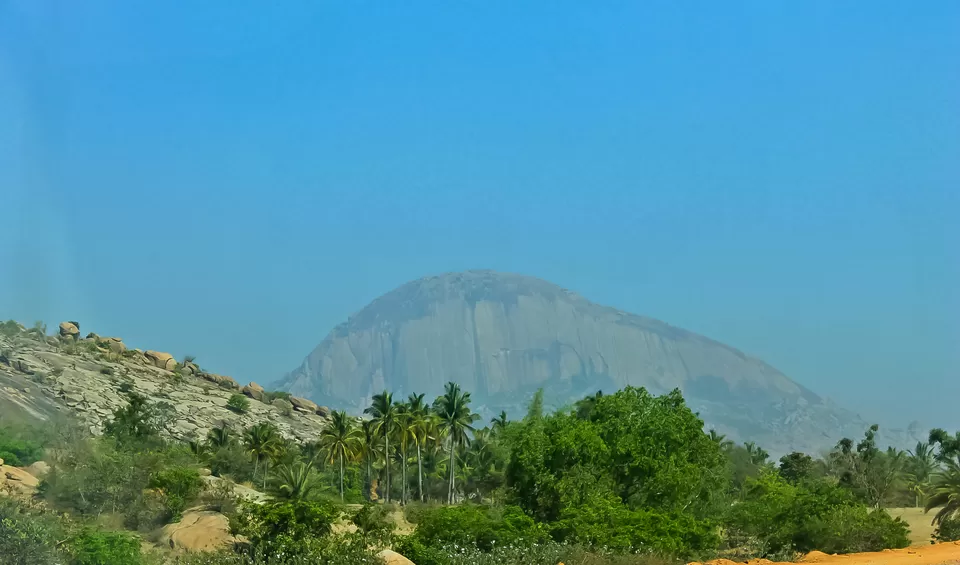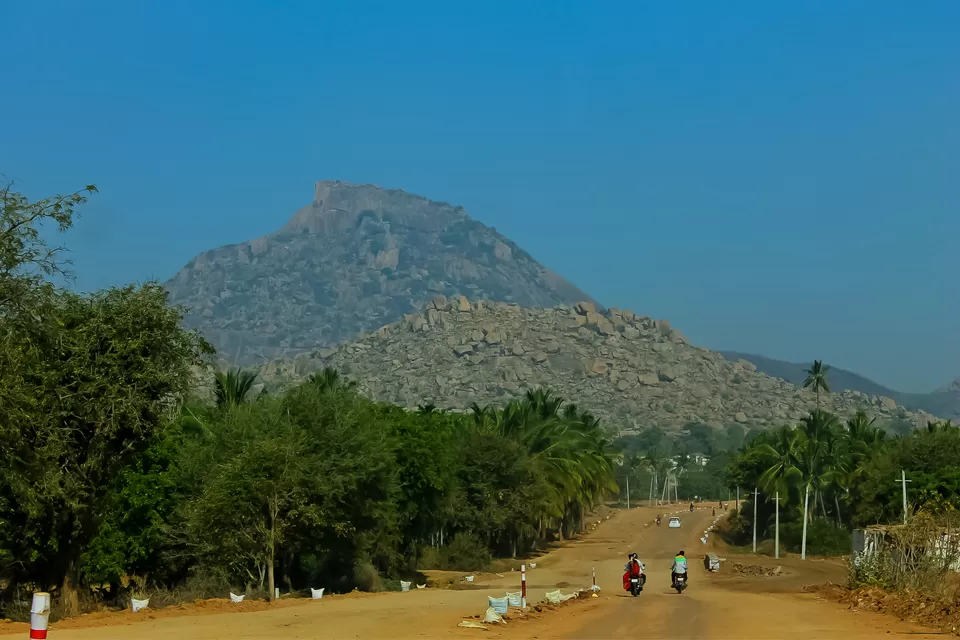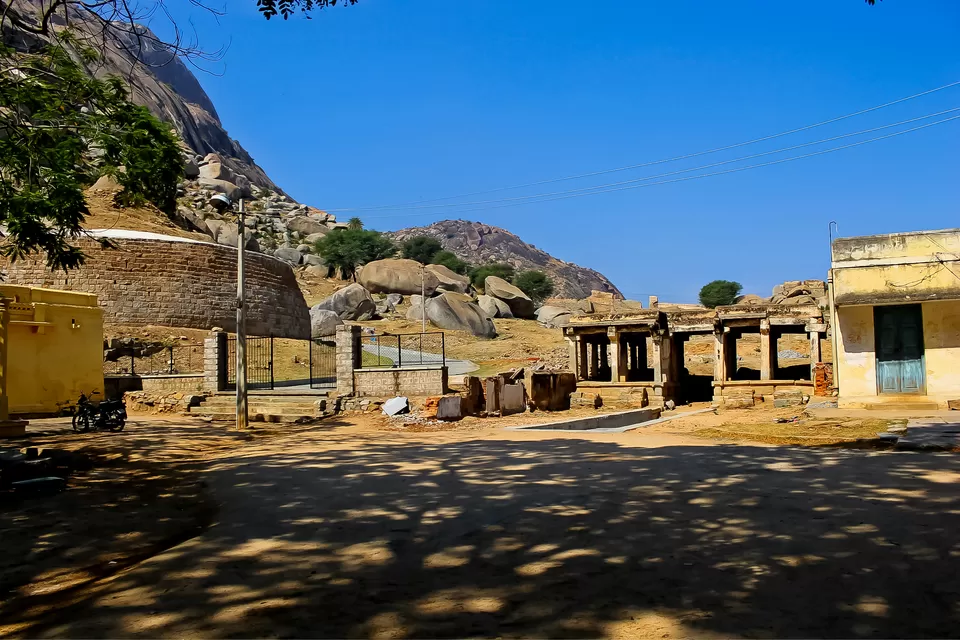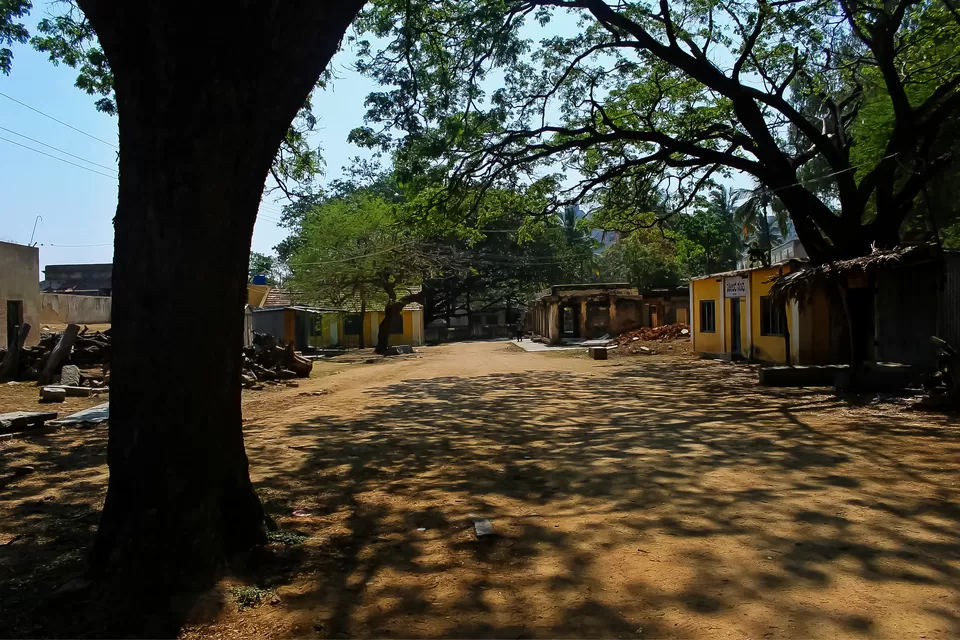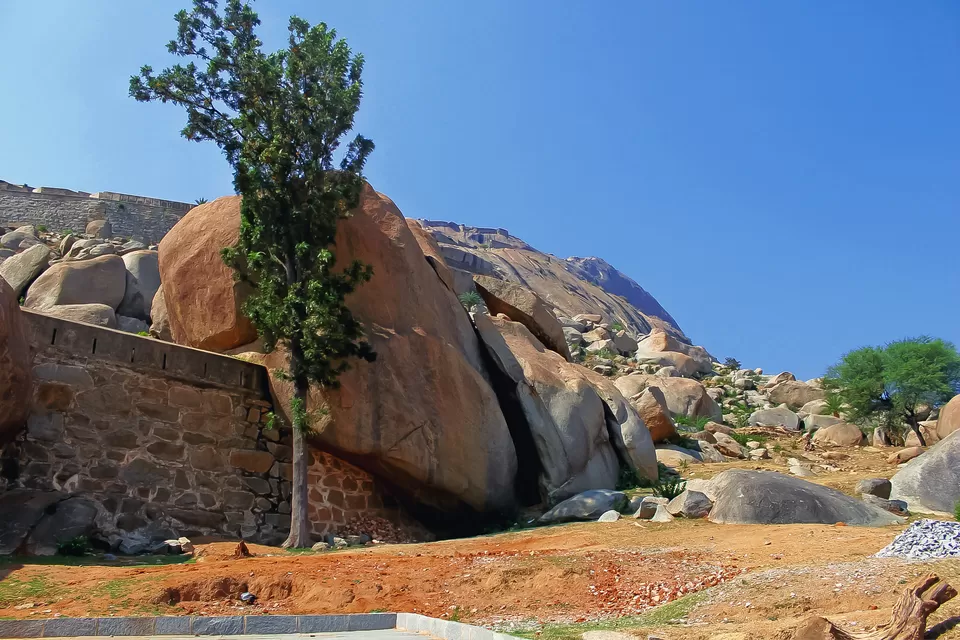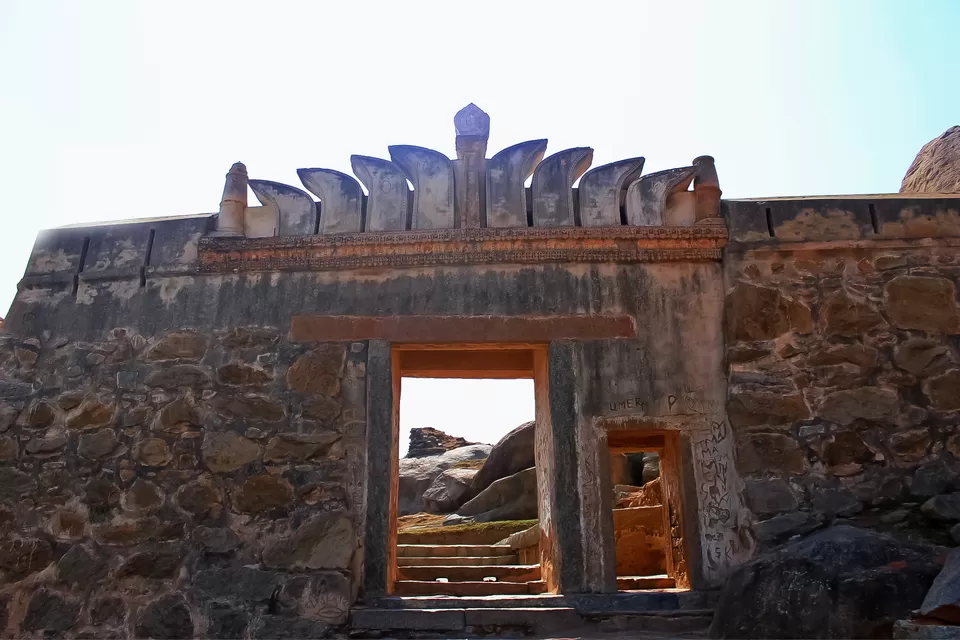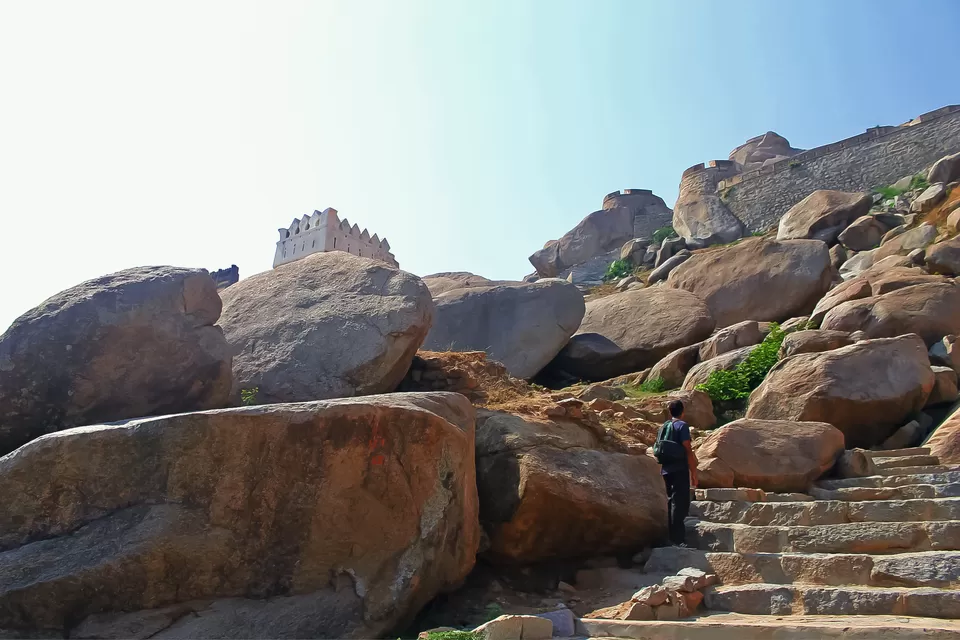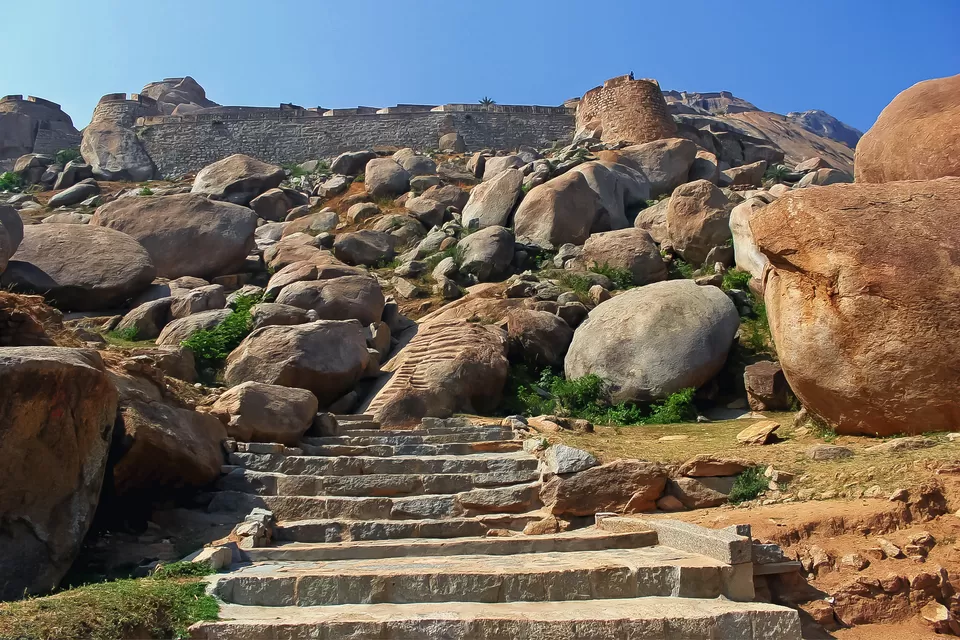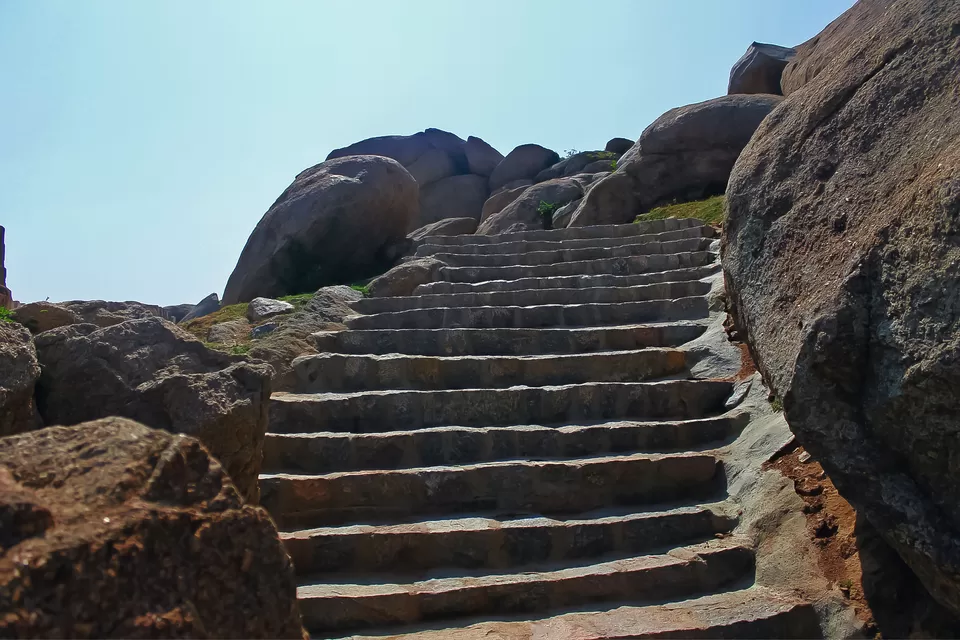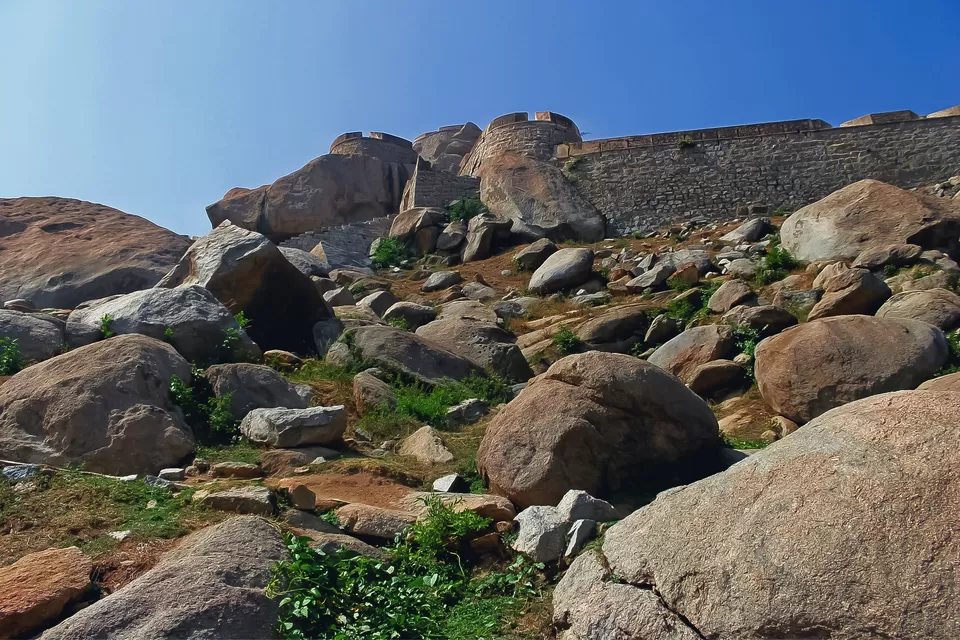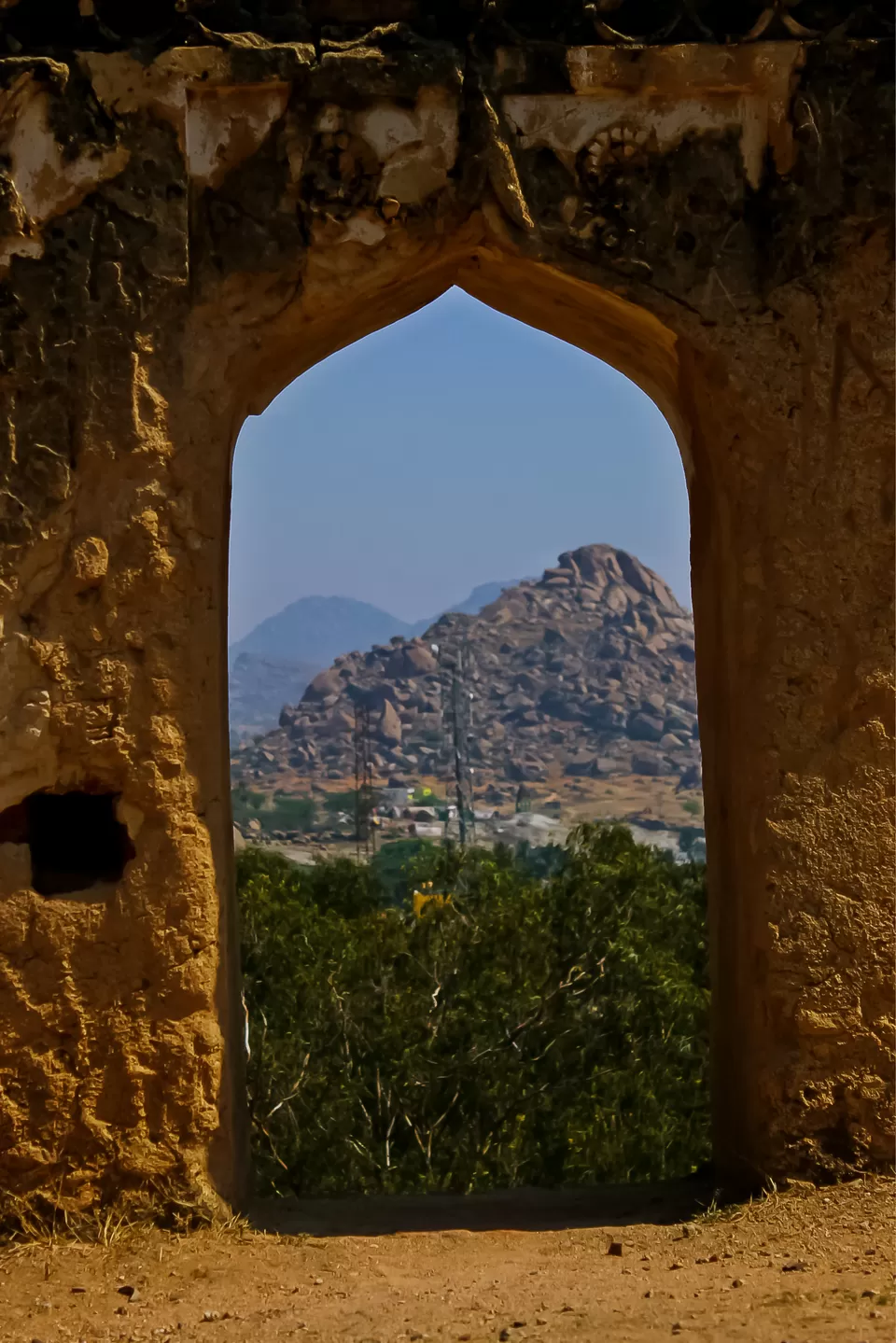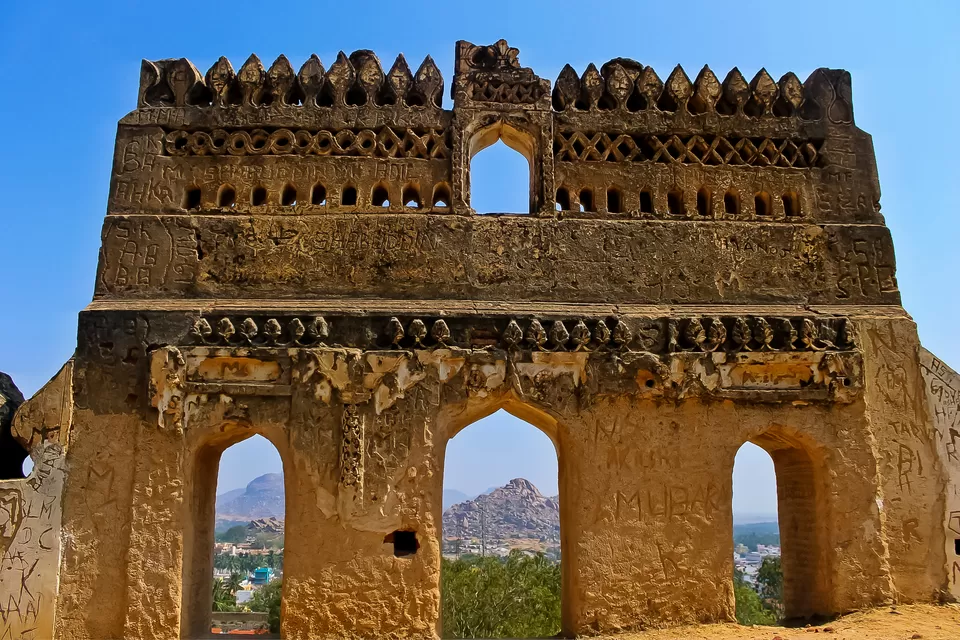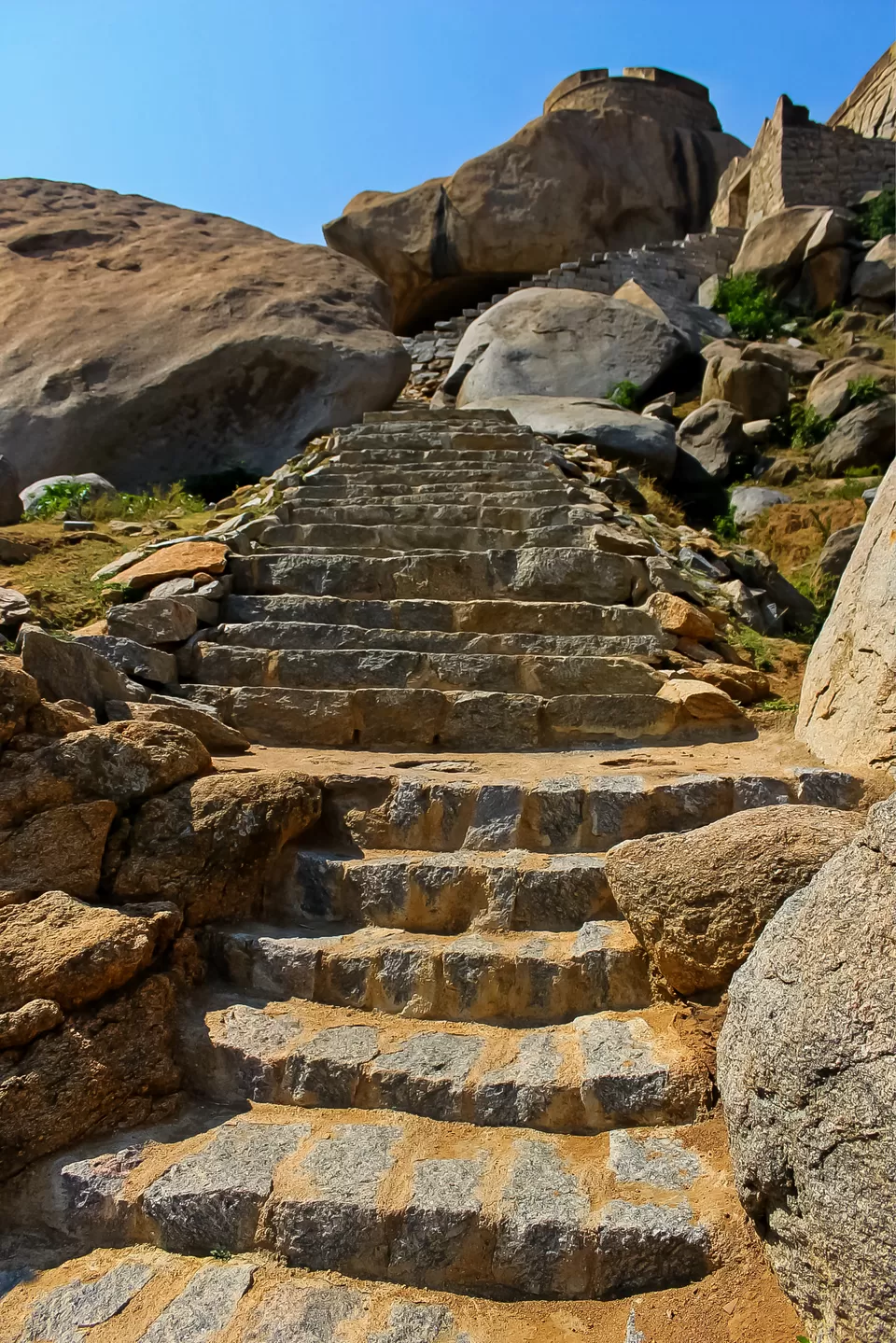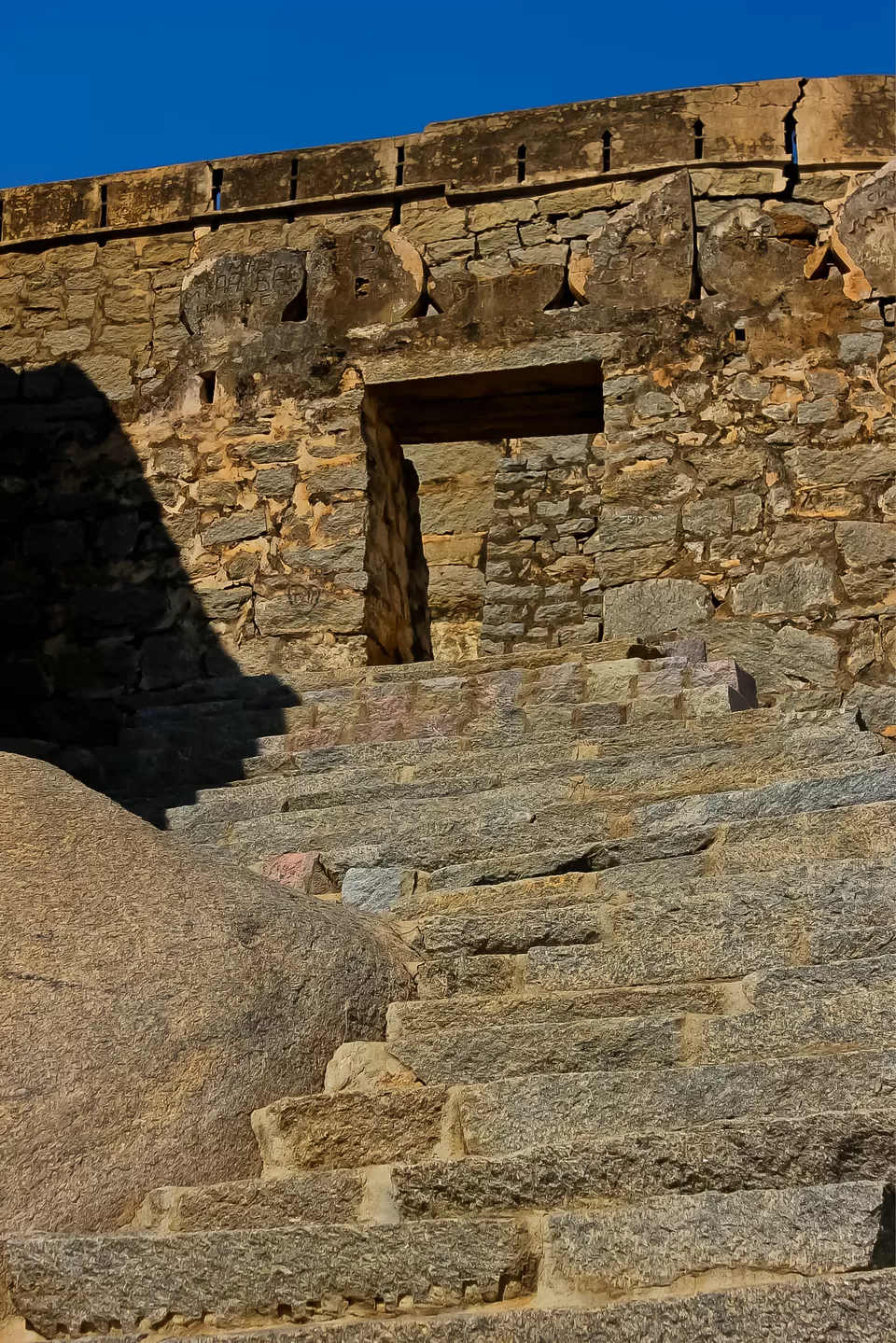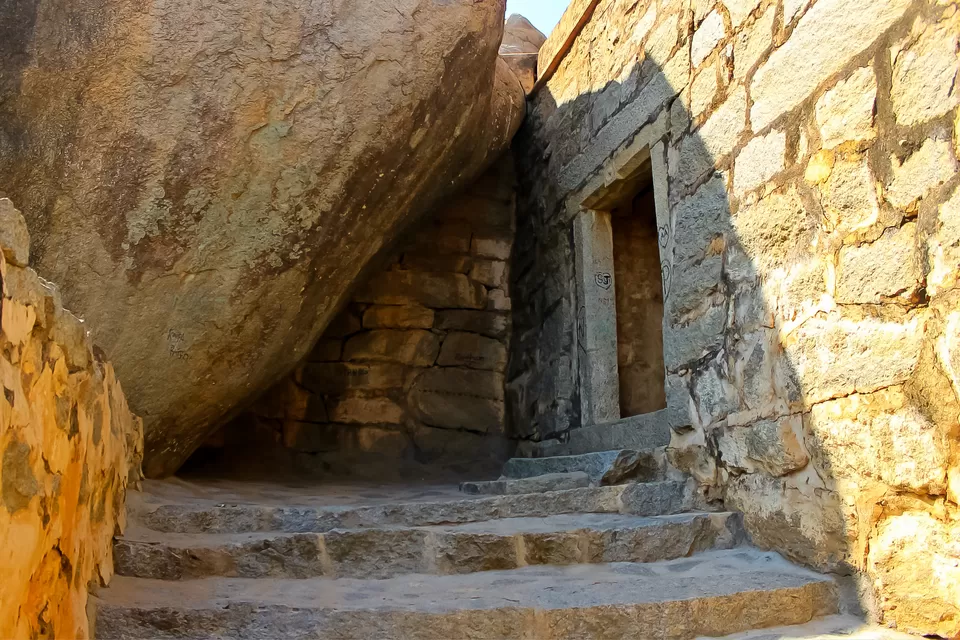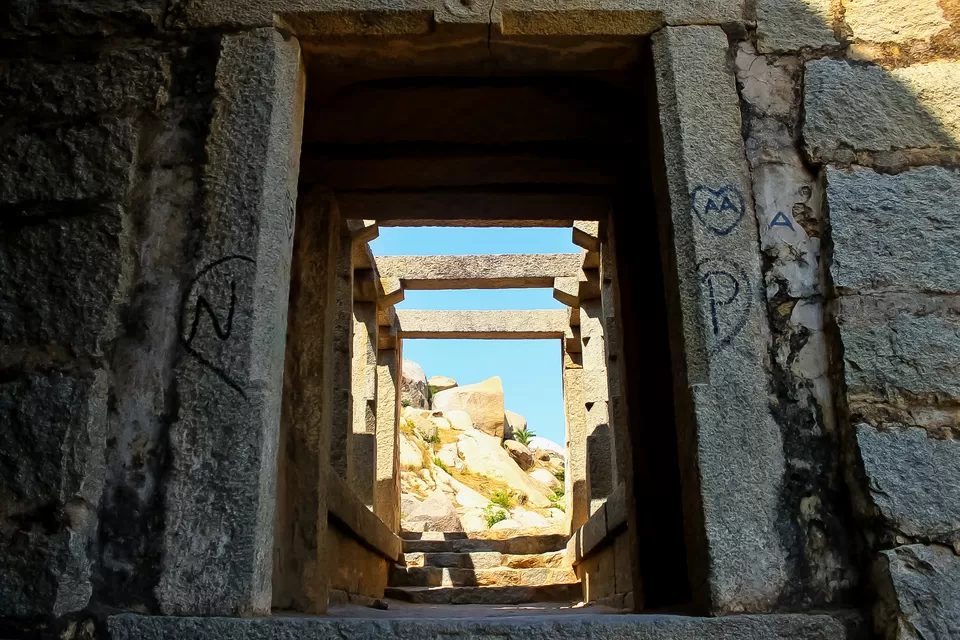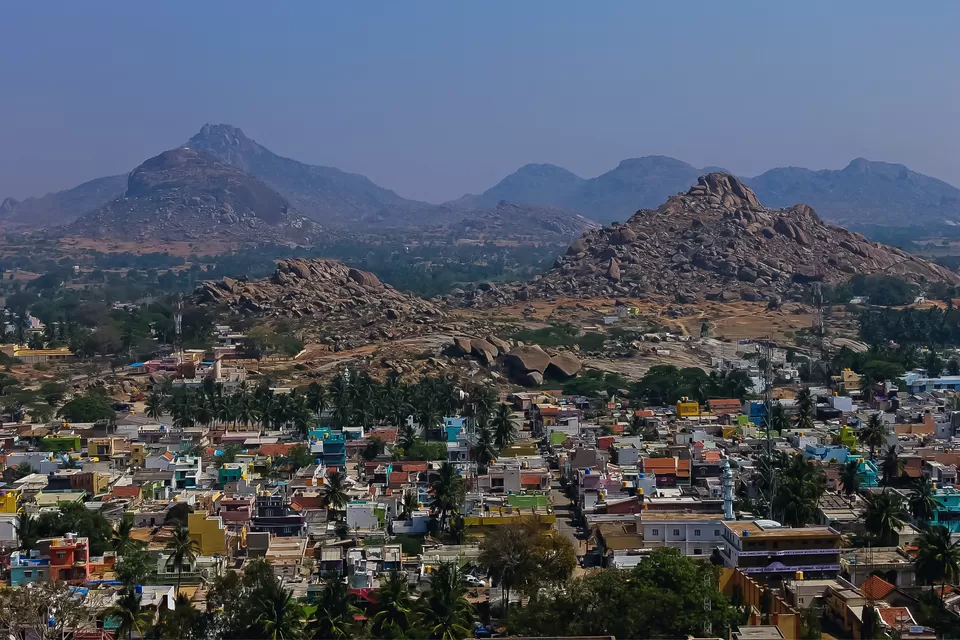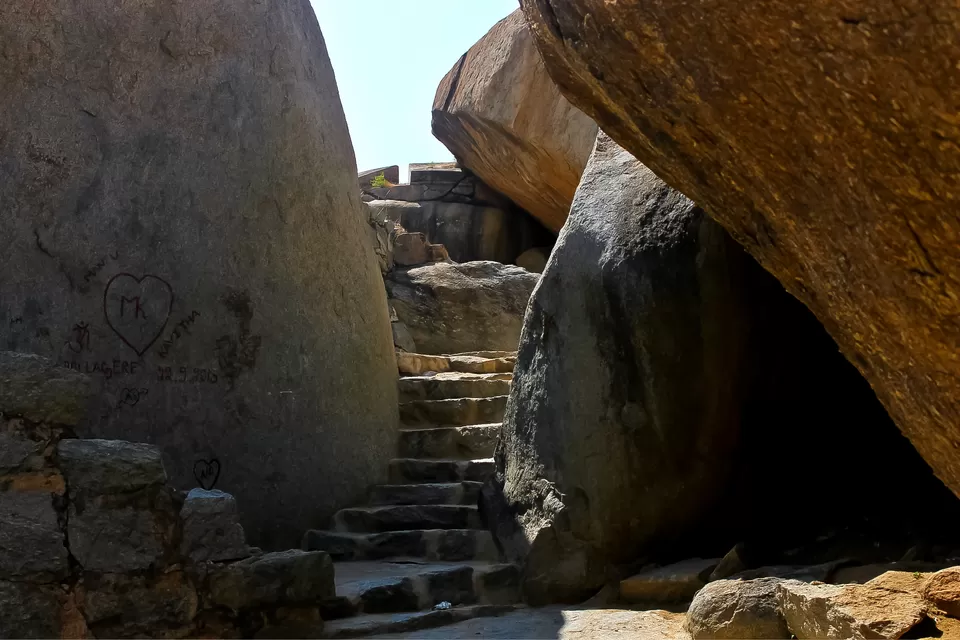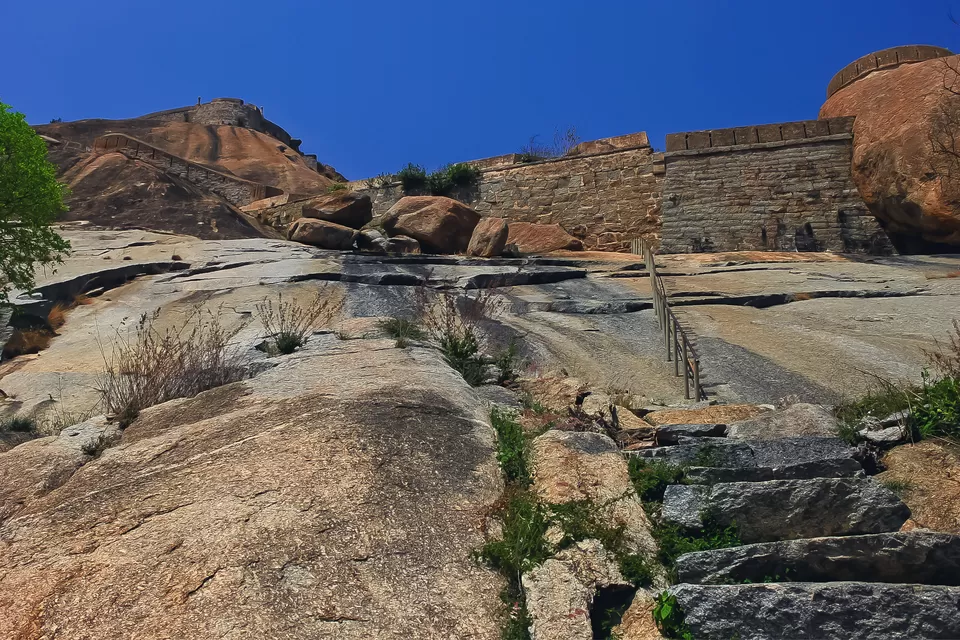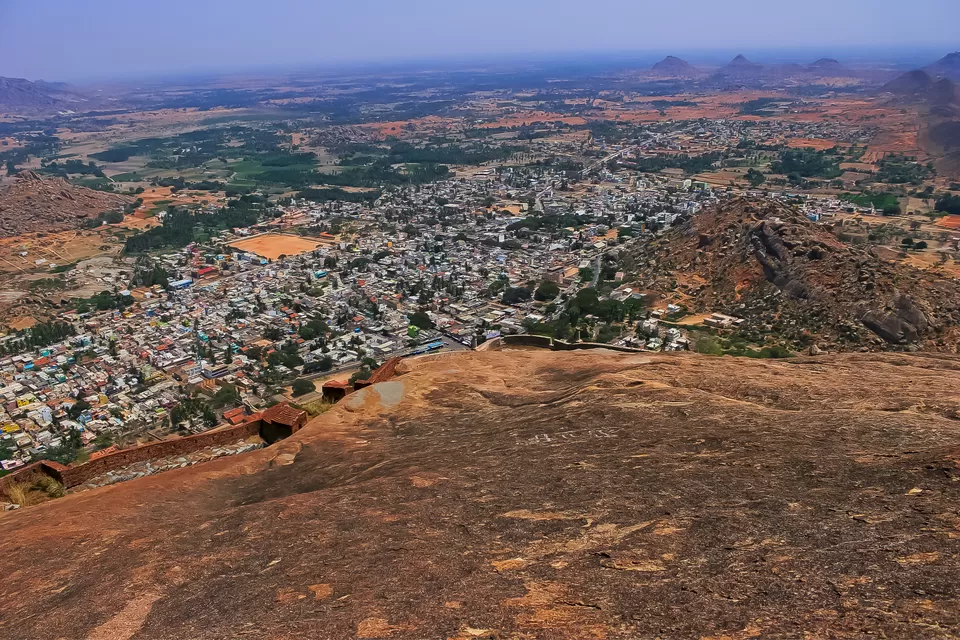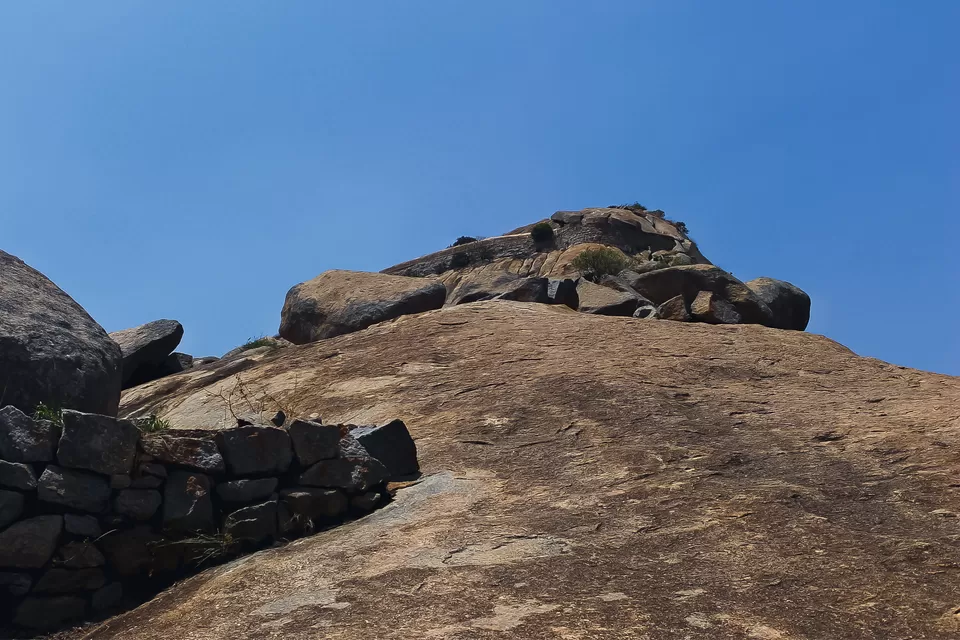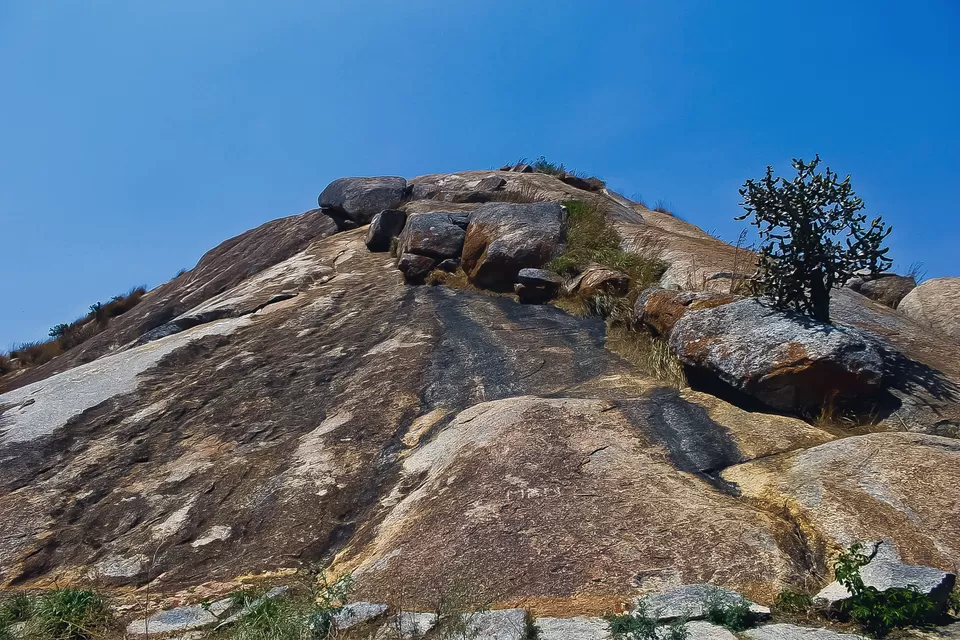 My Story:
Excited about climbing the second highest monolith in Asia, we started from Bangalore at 6.00 am. Once we hit Tumkur road, with no traffic, we reached Nelmangala to Dabaspete and finally Madhugiri by 9.00 am.
The entrance gate was open, so we drove in and parked. On looking around we found one temple and a couple of abandoned offices. We looked around a bit and saw the steps heading towards the fort. The hill is surrounded by walls of the fort and all through the climb one can find the walls of the once glorious fort. As we started climbing, we could see the magnificent town of Madhugiri and the scattered hills.
The initial climb was easy but with each milestone, the hill seemed to just get bigger and never ending. Finally after 3 hours of walking, we reached the temple ruin at the peak. The rock is slippery hence wear good footwear or walk bare foot. You can also explore around the fort ruins.
Madhugiri will satisfy your passion for trekking, has amazing photo opportunities and is less crowded.
Bon Voyage!
Frequent Searches Leading To This Page:-
weekend getaways from bangalore, weekend trip from bangalore, weekend holiday from bangalore, 2 day trip near bangalore, weekend destination near bangalore