You might have seen a lot of movies, vlogs and other places where the slow moving things like Sunrise or sunset, clouds movement are captured and played at high speed creating an awesome illusion. If you are under impression that only pro videographers can do it then you are probably wrong.
Before you proceed reading any further watch below timelapse, taken from my moto turbo
Its as easy as taking just another photo. All you need is a mobile, an app and a lot of patience.
1. Get the app: You can find Framelapse on google play, click here for the link
Note: I am not advertising this app, I just found it to be useful you can use any app of your choice
A lot of modern phones comes with a framelapse feature built in their camera like in iPhone, samsung s7 etc if you don't have that feature don't worry there's an app for everything
Go to playstore and grab app called Framelapse, there are a lot of other apps but I found this one is easy to use and produces better result.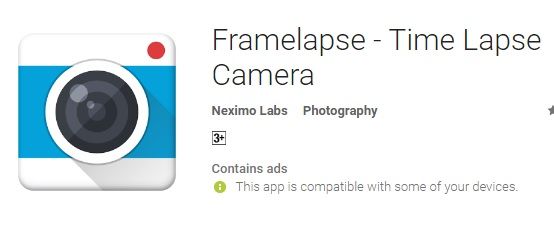 2. Find a nice spot:
If you are shooting a sunset or a sunrise you want a clear view of the sun without any blockages, if you are capturing the clousds movement make sure you have everthing in frame properly
3. Keep the phone as stable as possible:
You can either mouth the phone on a tripod, or you can just lean the phone against heavy objects like water bottle or a mug so it doesn't move during the shooot, using a mount is recomonded if you don't have one its fine.
4. Adjust the settings:
The app basically takes one photo at regular interval say 1 sec, if you take capture for half an hour then it takes total of 1800 photos then convert this into 30fps video so you get a minute of video from your 30 min of capture. If you are taking sunset or sunrise then keep capture interval as 3 sec, if clouds are moving fast then keep it as 1 sec intercal time.
5. Capture the movement now:
If you are capturing sunset just check the sunset time, be ready half an hour before the sunset time. When the sun turns read and big you can start capturing the sunset. Once you started capturing don't touch the mobile at all, don't change the camera angle half way. Don't walk in front of the camera, wait patiently for half an hour or more until you are satisfied with the scene and then stop the app and take out the phone. The video would be rendered within seconds and you are ready to share it with friends.