They say first impressions last, so we should always make sure to be dressed ready for any occasion. Dressing up does not mean wearing something good but not feeling comfortable with it. Dressing up should always feel comfortable for us to look good throughout the entire day. For ladies, this may be a challenge because of the wide variety of clothes, accessories and footwear available to choose from.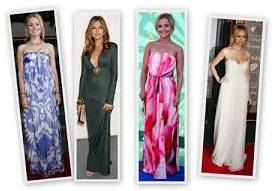 There is always a classic piece of garment that every woman should have in her closet. It can be the black dress for all occasions and a maxi dress for spring fashion trends. If you would trace when this was a hit, it was a part of the 80s fashion trends. You would see women have floral maxi dresses, printed maxi dresses and maxi dresses for every taste. If you are new to this, you can look at the amazing ways on how to wear them. Wear it with a jacket or blazer. Since this is a popular spring piece, people would assume that it is quite a weird thing to match the two. But try to wear it with a jacket; you will surely turn this into casual attire that you can wear for everyday meetings. This can go well with casual and semi-formal blazers making it a hit for daily activities. Wear it with any footwear. Create some drama and wear it with heels, walk the runway and stun people with a sultry feel or wear sandals for a comfortable day out. Wear this in the beach, the park, countryside or in parties. Enjoy its flexibility; look sultry, simple or sweet in all kinds of occasions. Wear it with a belt or accessory. Instantly change the feels by using a belt. Have a more defined waistline and turn it into a beautiful body flattering dress. Make a statement with bold accessories like bracelets, arm rings or earrings to make sure you leave an impact.
Wear it with a scarf.
A scarf will come in handy when you wear this piece even during the cold weather. Look classy by using scarves of different colors, textures and sizes. Pair it with a jacket and feel warm and cozy while feeling cool and relaxed the entire day. Play and style it however you want. The cool thing about maxi dresses is that you can make it shorter or fold it into a piece with different hemlines. Roll it up or fold it up according to your taste, make it sultry or cute, it's your choice. Wear a maxi dress anytime of the year; you will be amazed at how this dress can come in handy. Every woman should have this resting in their wardrobe. There are a lot of shops that offer the best options of texture, color, sizes and styles. Let your creative juices roll out and have fun pairing them together while making yourself look good while feeling comfortable. Get out of your comfort zone and try this new trend now.