Still planning to take a flight or drive down for your Mumbai to Goa trip? Think again because India's first domestic luxury cruise liner, Angriya, has just become operational on the Mumbai-Goa route and it will definitely make your journey a lot more fun.
Now you can set sail across the Arabian Sea in a seven deck luxury cruise while enjoying delectable drinks, scrumptious food, partying at discotheques and relaxing at a spa while you traverse the journey. And the best part? Tickets start at just ₹6,000 per person!
Getting its name from the Angria bank coral reef between Maharashtra and Goa and the first noted admiral in the Martha Navy, Admiral Kanhoji Angre, the ship is rightly be called Angriya. Angriya has a capacity of 400 passengers and the non-stop journey takes about 16 hours from Mumbai to Goa. The first ship set sail on October 20.
What Do I Get?
There's enough and more to keep you occupied on this 16-hour journey, if you're able to take your eyes off from the blues of the sea, that is. The cruise ship has 8 upscale restaurants to pick from. Chinese, Continental, Italian or Konkan food – name it and the restaurants here will serve it for you. You can also head to the 24-hour coffee shops for dates with that special someone, a fun catch up with friends or to spend quality time with family.
Other recreational facilities include a lounge, a calming reading room, recreation/games room, bars/clubs and a huge swimming pool on the deck. While you're on board, pamper yourself with a therapeutic massage at the specialised spa. If that's not enough, the cruise is also said to have an infinity pool at the rear, offering gorgeous views of the Konkan coast.
India's first domestic luxury cruise liner has 104 cabins for guests to stay at, from rooms with basic amenities to extravagant suites with state-of-the-art facilities.
How Much Will It Cost Me?
All this and more starts at a cost of ₹6,000 per person and depending on the kind of cabin you opt for, the cost can go up to ₹12000 per person.
Timings?
The cruise departs from Mumbai's Indira Docks at around 4 pm on alternate days, and reaches South Goa at 9 am the next day. The timings are planned in a way to offer the guests unparalleled sunrise and sunset views over the Arabian Sea. Purely a delight for nature lovers and shutterbugs!
It's Time to Hop On Board!
Reservations for the Mumbai to Goa cruise can be made at Angriya's official website. Get, set, GOA!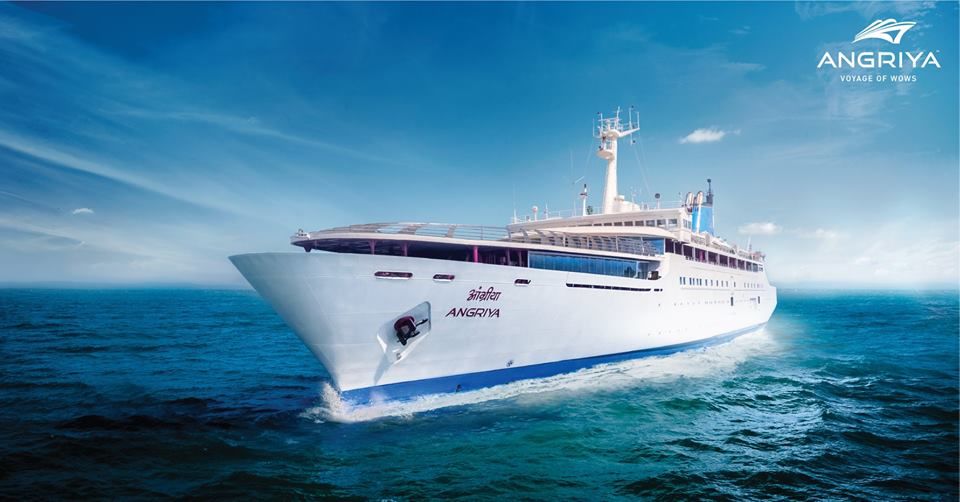 Frequent Searches Leading To This Page:-
cruise trip price in India, ship cruise in India, best cruise trip, sea cruise trip, international cruise in India, ship trip,  budget weekend getaways near mumbai