Think of Manali and attractions like Rohtang Pass, Hadimba Temple, Vashisht Spring and Solang Valley come to mind. The visitors to this stunning paradise also indulge in the activities like paragliding, skiing, rafting and trekking. These places and adventures are indeed the star attractions of different Manali tour packages. However, there are some hidden gems of the charming valley that may leave you surprised and pleased.
Have you been to Manali many times and restricted the trip to only the popular places? Break the norm as we present you some very interesting and unique attractions in Manali for your next tour.
A Small Hike to Anjani Mahadev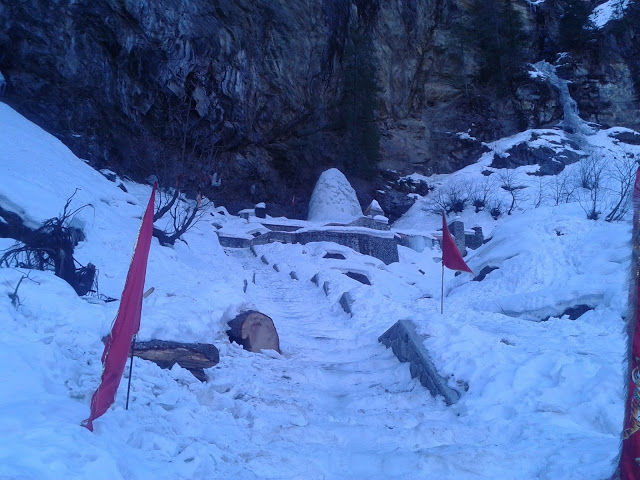 Heard about Amarnath where a Shiva Lingam of snow is formed every year? Manali has its own version of the divine magic at Anjani Mahadev. Free from the maddening crowds, the temple is located amidst peaceful surroundings and is accessible by a 2 km hike. During summers, a natural waterfall continuously washes the Lingam. While in winters, a snow Lingam of height up to 30 feet adds divinity to the place. What's interesting is the fact that the temple accepts no offerings or donations.
Trace the Legends of Mahabharata at Arjun Gufa
It's always great to discover places linked to the great Indian epics. Manali offers one such opportunity at Arjun Gufa. It is believed to be the place where the great Pandava warrior Arjuna performed penance and received Pashupati Astra from Lord Indra. While the calmness and spirituality of the place are overwhelming, you may also visit the nearby lake and temple dedicated to Arjuna's mother Kunti.
Relish the Himalayan Specialities at Jana Falls
While Jogini Falls and Rahala Falls are featured in most of the Manali tour packages, Jana Falls often get ignored. A fun-filled drive through pine and deodar forests and apple orchards would take you to this wonder of nature. Apart from enjoying the charismatic beauty all around, you can taste the authentic Himalayan food here. The platter serves preparations like rajma with red rice, saag, kadi, seedu (steamed dumplings), lingad pickle and green chutney.
Explore Local Culture at Museum of Himachal Culture and Folk Art
Located close to Hadimba Temple, the museum has some exclusive exhibits flaunting local art and culture. Wood carvings, musical instruments, ancient antiques, traditional dresses, ornaments, hand looms and other wonderful items here please every single visitor. Some interesting items of everyday use that are now facing extinction are definitely worth learning about.
Visit each of these places to add more memories to your Manali trip. You can easily visit each of these attractions without making much change in your schedule.