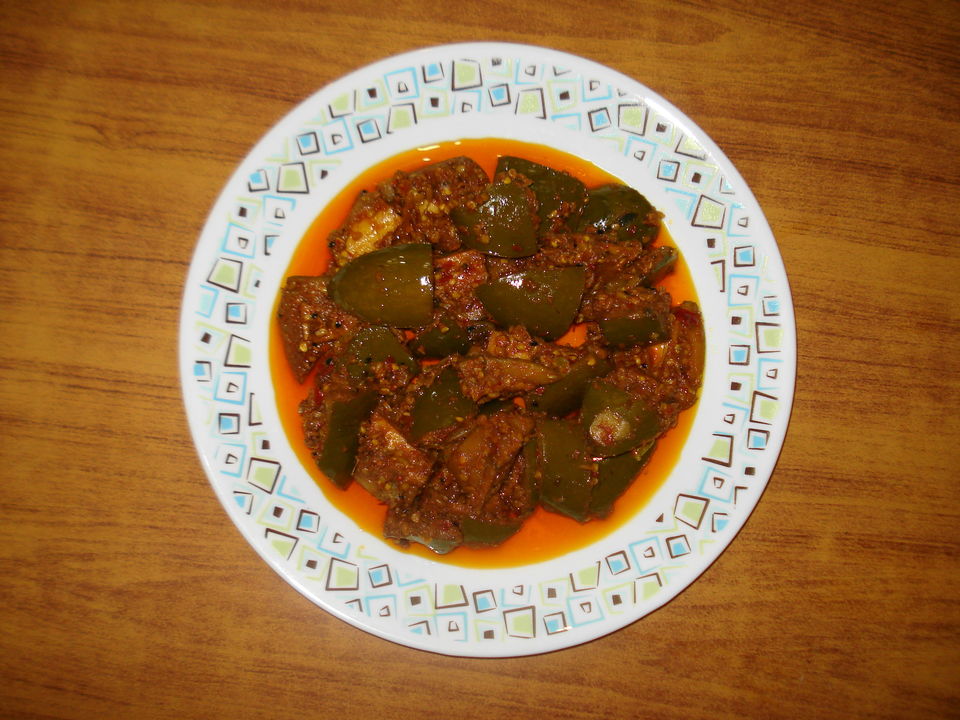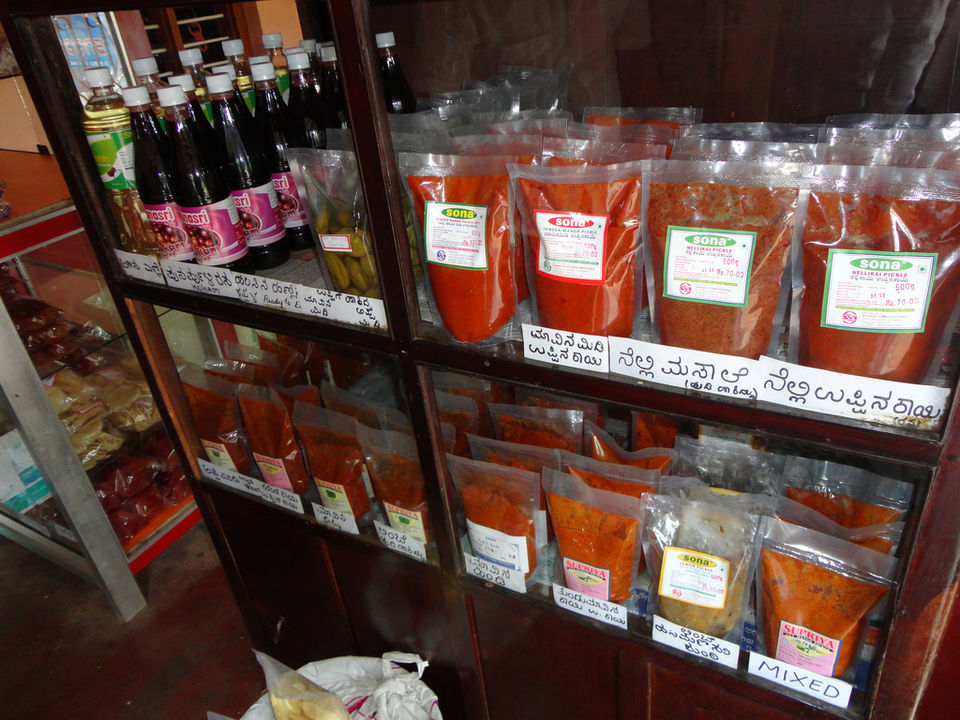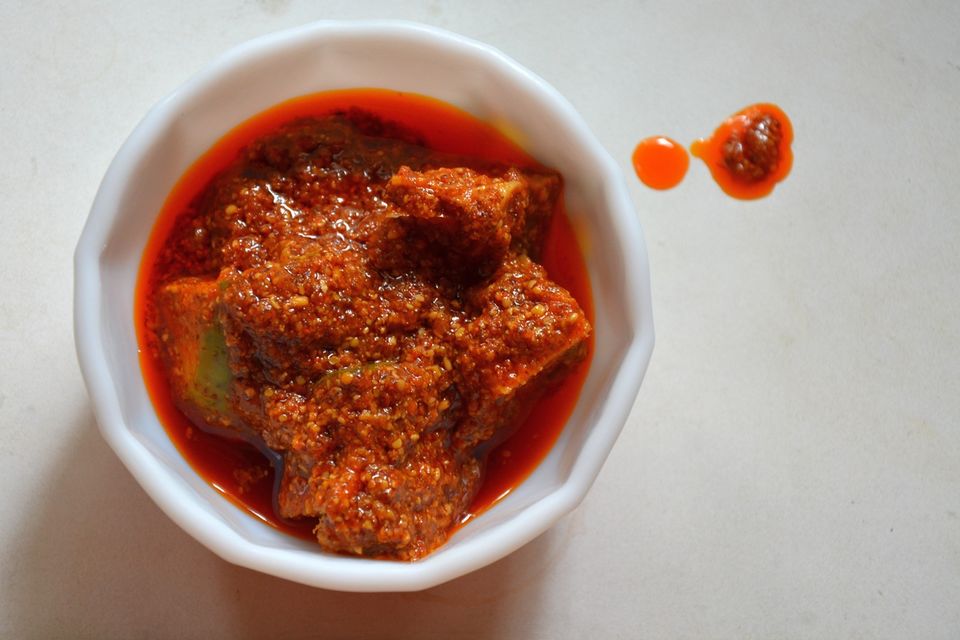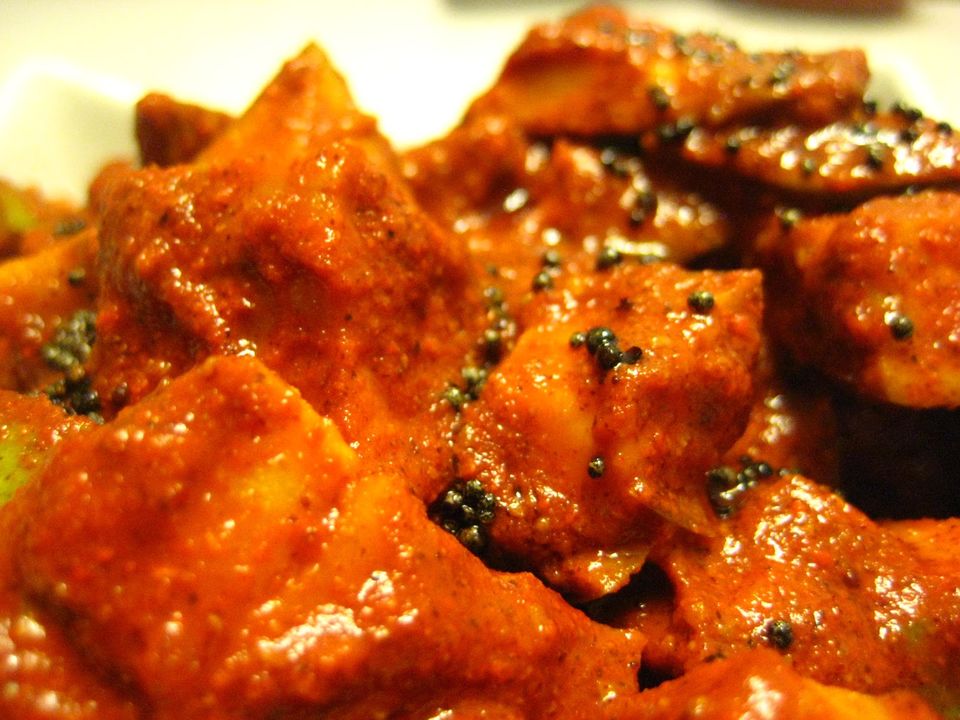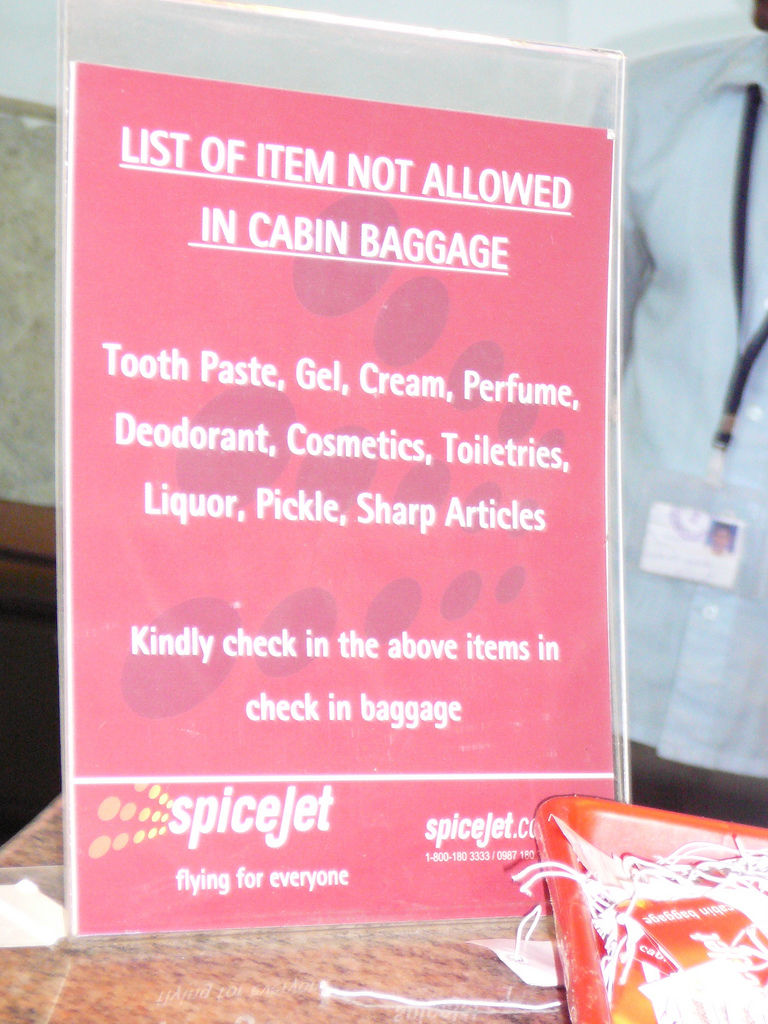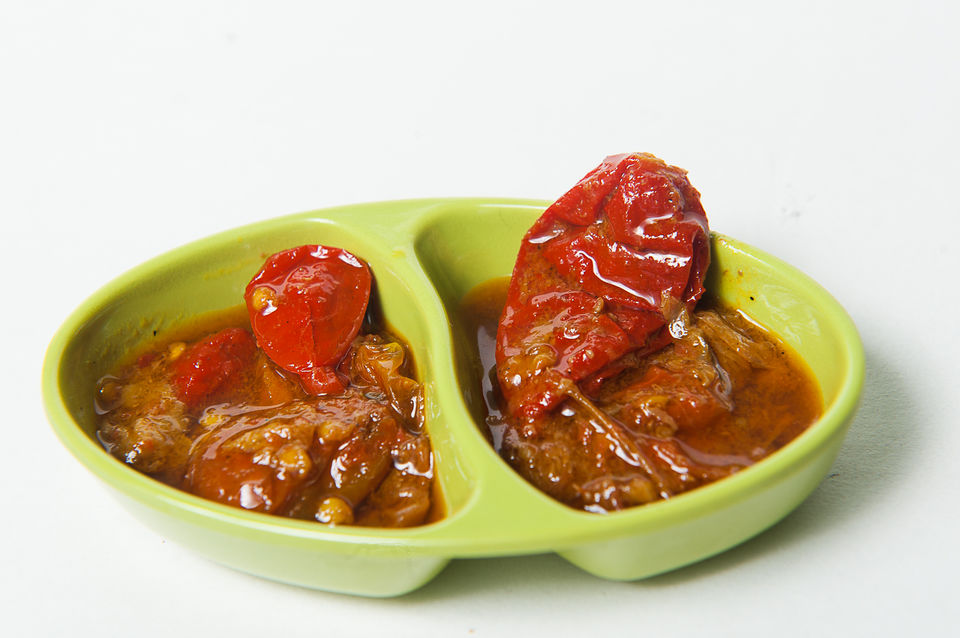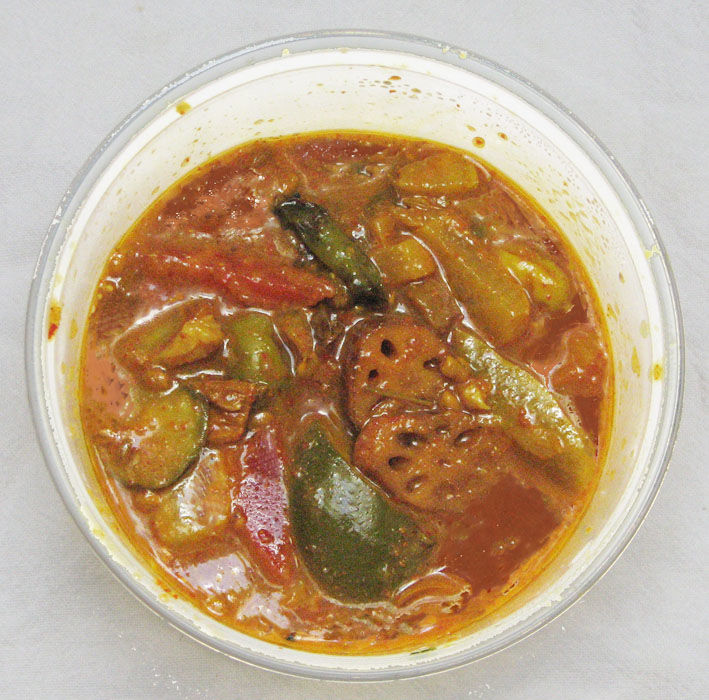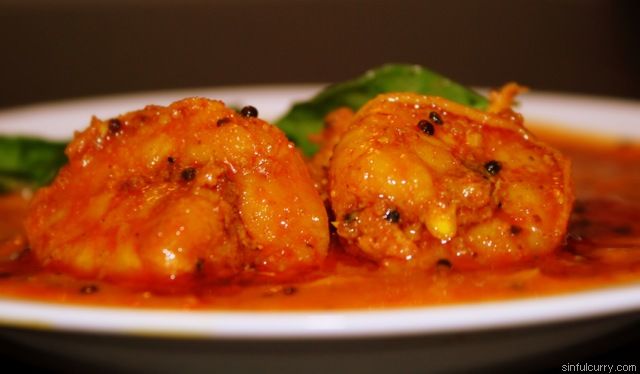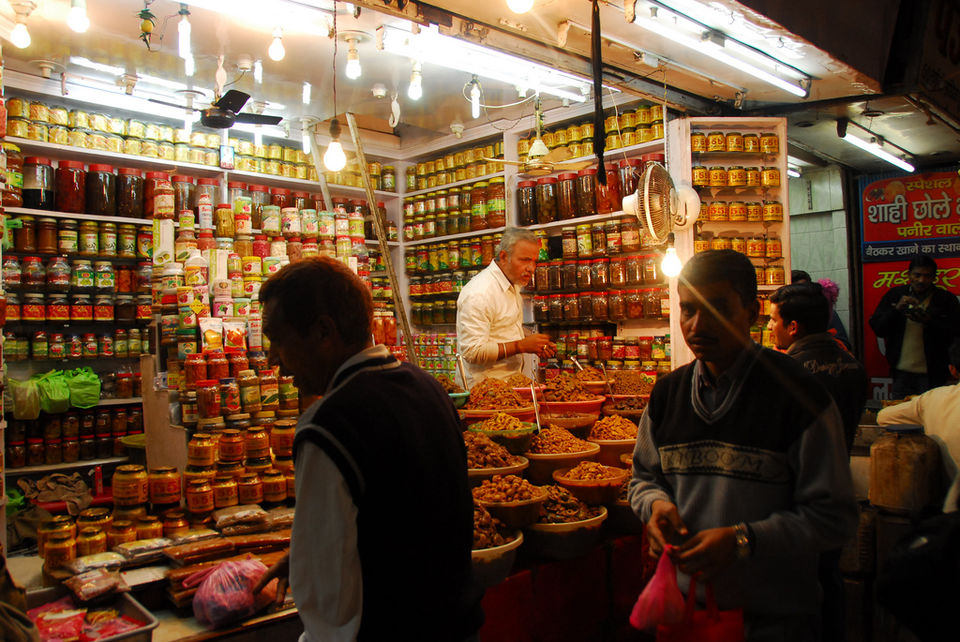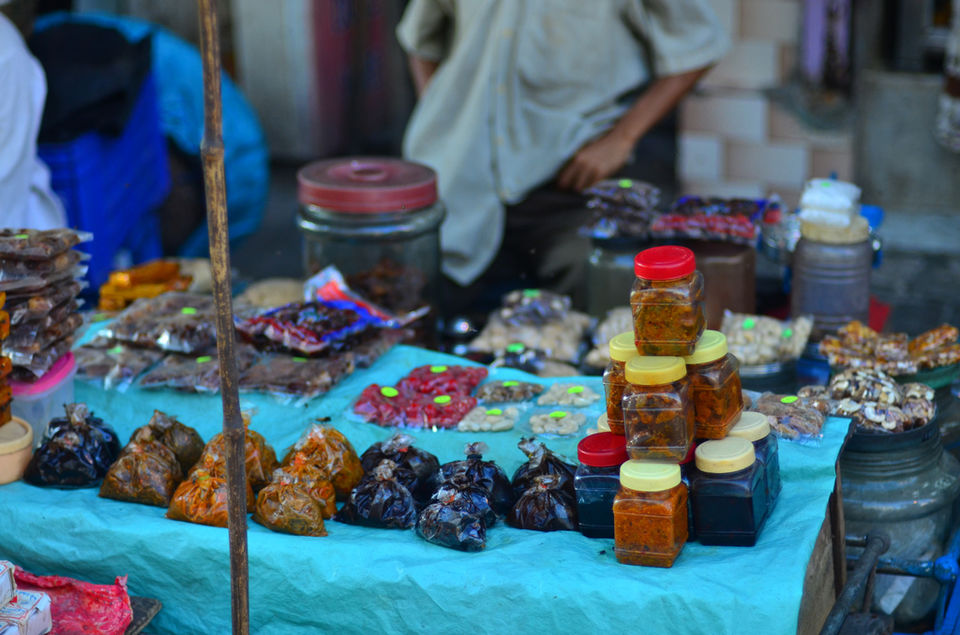 Remember those old colour-by-numbers books? Well, there are plenty of ways to describe India like that. But one of the most interesting ways, I think, is India by pickles. There's often quite a bit of overlap, but almost every region has a favourite. I'm no expert, though I get pickled quite a bit, so if you think I'm wrong or have a different opinion, I'm listening. (Unless I'm pickled, right.) So here you go: India by pickles.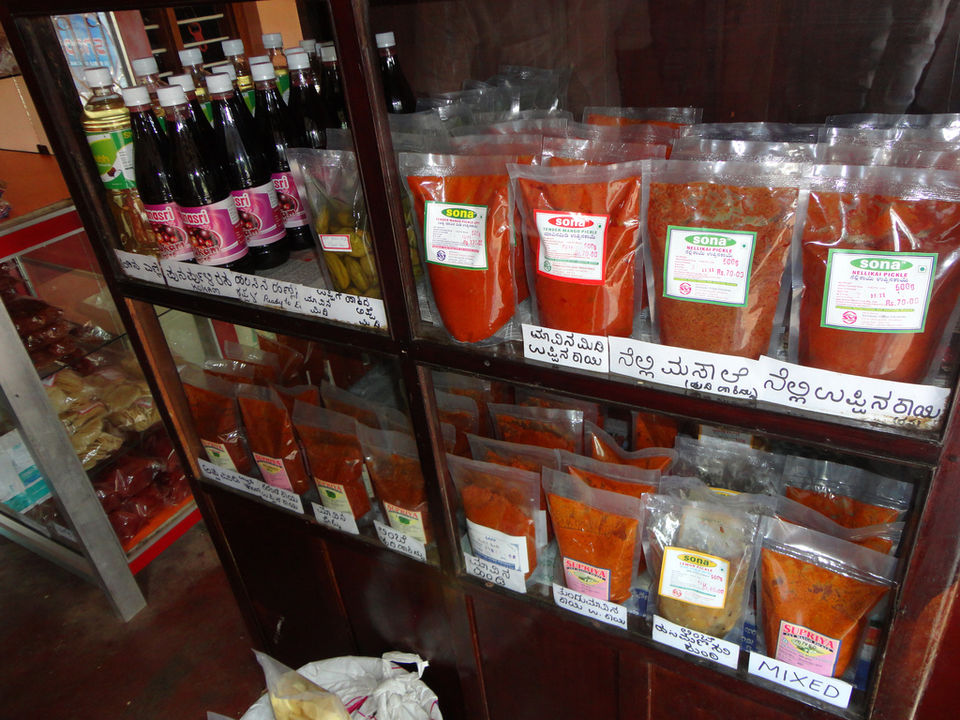 Pic: Abdulla Al Muhairi
Kerala: Prawn and meat pickles
Yes, we have our lemon pickles and the mango pickles (kadumaanga – where the unripe mango is chopped into tiny pieces and pickled, and kanni maanga, made from tender young mangoes) and kaanthari (bird's eye chilli) pickles, but when you leave home and go to live in a hostel, you ask your mum to make you prawn pickle or beef pickle. And then your roommates eat all of it within a week, if you're lucky. Disclaimer, however: I cannot make this since my mother is absolutely brilliant at making non-veg pickles and I just nag her till she makes it for me. Bless my mother!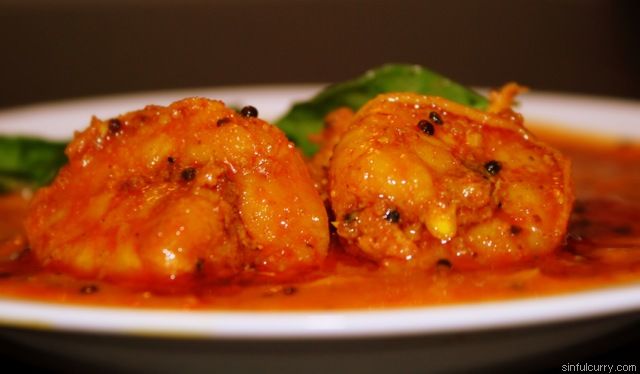 Pic: sinfulcurry.com
Tamil Nadu: vadu maangai
This is a pickle made from small, whole mangoes. There are others that are seen much more commonly throughout the year, but this is the one that kids coming home from college and older kids who never learnt the great pickling art look forward to the most – or so I'm told by all such kids in my family by marriage! Their version of the thokku and avakaaya (with chickpeas) are also specialties, and I can vouch for them. But vadu maangai – or as I call it, the Tamilian version of the kanni maanga – is the real deal. I don't know how to make this, either, because I get it without fail every year. Bless my mother-in-law!
Udupi: Thokku
The thokku (pickle from grated vegetable or unripe fruits, though mango is the most popular) is ubiquitous in Tamil Nadu, but it's the Udupi-Mangalore region, specifically, that has a bottle of this lovely stuff on the table all the time. There's a lot of give-and-take among pickles in south India.
Gujarat: Sweet mango pickle (Gor keri)
A lot of people have problems with Gujarati food because they complain that everything is too sweet. Now I have 29 sweet teeth – I lost three, can you guess why (wrong, I had braces and my dentist forgot about the fourth to be pulled!) – so I don't understand this complaint. The Gujarati sweet mango pickle is awesome!
Punjab: Mixed pickle
There are many other states and regions that do mixed pickles – including my mum, though really, when she makes such incredible beef pickle, I don't know why she even bothers – but the Punjabi mixed pickle, with cauliflower, carrot and even turnips at times, is particularly distinctive. Hot aloo paratha with loads of butter, curd and mixed pickle: South Indians salivate at the thought, too.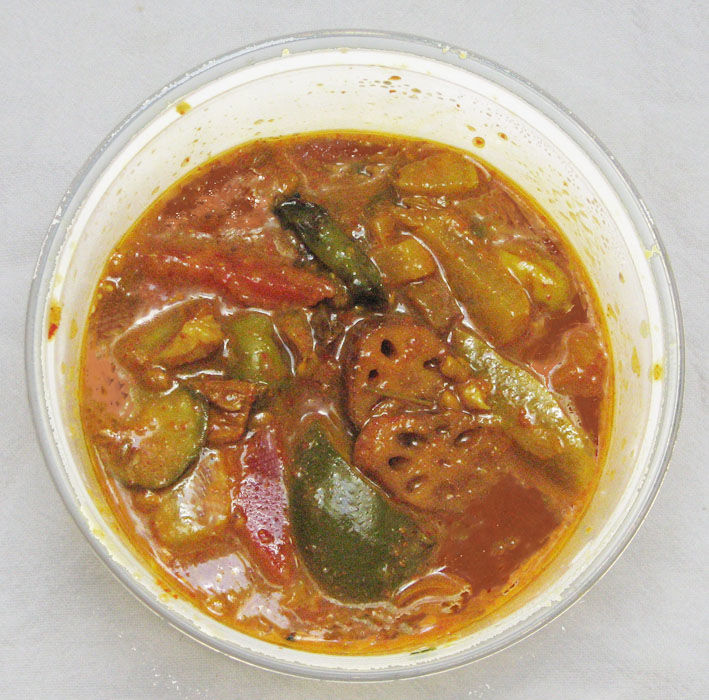 Mixed pickle via
Andhra Pradesh: Garlic Pickle, avakaaya pickle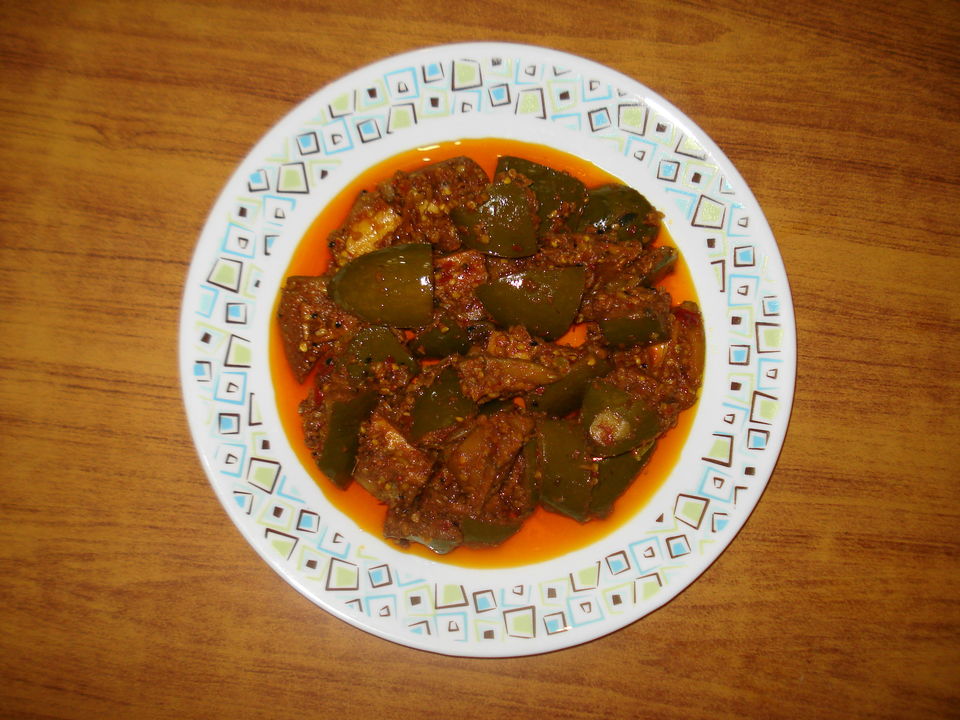 Aavakaya via
There is quite a bit of mixing as far as the more vegetarian south Indian states are concerned. Andhra and Tamil Nadu both claim avakaaya pickle, but the Andhra version is much spicier and needs to be considered almost completely different from the Tamilian version of it. It's also more authentic, if I may say so, and may my family by marriage not find this list on their screen at any time. The Andhra garlic pickle, however, is very distinctive, and extremely yummy, though it will give you the breath of dragons. It's excellent with curd rice.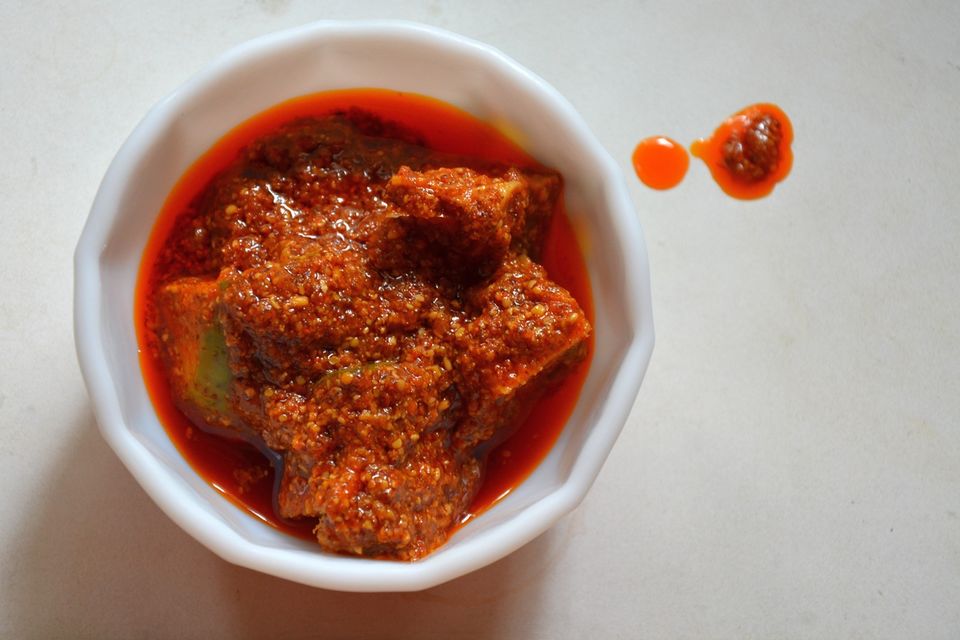 Pic via
Rajasthan: Green chilli pickle and Ker Sangri Pickle
Green chilli from the Athana region is sliced long and pickled with ginger-garlic, amchur powder and nimbu ras: this is a very Rajasthani specialty that goes with almost everything. But there's another one that needs to be mentioned: Ker Sangri pickle, made from a local berry called ker and a fruit pretending to be a bean, called sangri. This is not nearly as famous as it should be.
Goa: Stuffed Mango Pickle
Ah, Goa. When you hear Goa, you think pickle. Of course you don't, you think sausages, beer and beaches. But the stuffed mango pickle is typical Goan fare. It's a very involved procedure – the authentic version, which I've only had once, needs to be cured for an entire six months if you want to have the real deal. But there are also short cuts for the irreverent. To my great shame, I couldn't tell the difference.
Seven Sisters (the Northeast): Ghost Chilli pickle
Now, I'm not lumping them together to be disrespectful. Each state and each tribe in the northeast have distinct traditions and identities, and some of that definitely does spill into their cuisines, as well. But the most famous pickle from that region is the bhoot jholokia pickle – the ghost chilli, which can make any grown men, giants, trolls or any entity you like cry for mercy. They also combine the ghost chilli with pork and beef to make some of the most incredible pickles you could ever have – and I say this as a girl from Kerala. If you can't go there, but must have it now, you can order even this online. Let me just add that this is an excellent prank to play on unsuspecting horrible people whom you want to see suffer. Or friends, if you're the kind of friend who makes enemies redundant. I am.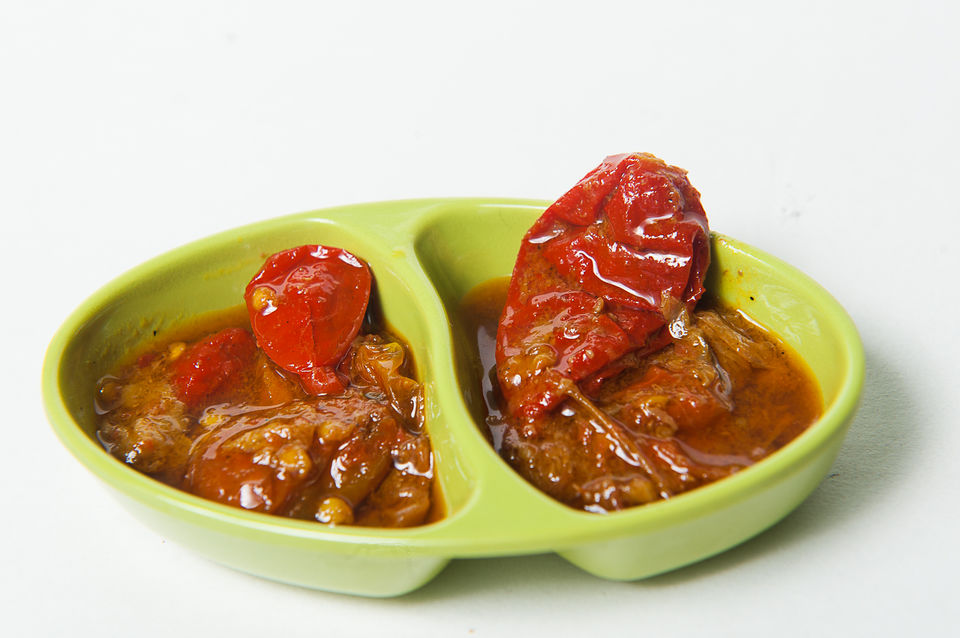 Kashmir: apple pickle
This is, possibly, the very best pickle to have in the winter. It makes you feel all warm and fuzzy inside, instead of on fire. Its flavour is quite delicate and it often has raw mango in it, as well, and the spices are balanced perfectly. Some people claim it's more of a chutney than a pickle, but I felt pickle suits it better.
Fruits: Bhojpuri pickle (Bihar, UP)
And we come to pickled fruits, or murabba. There're the usual mango, lemon, lime, tamarind and so on (though the ginger pickle is exceptional and worth mentioning), it's the murabba, very similar to fruit preserve, that I'd pick as the pickled flavour of the region. The sweet-savoury mix that gets the best out of apricots and raw mangoes, with additional fruits if you like, is wonderful for every meal. Including breakfast. It goes great with eggs, and you should try it before you mock me.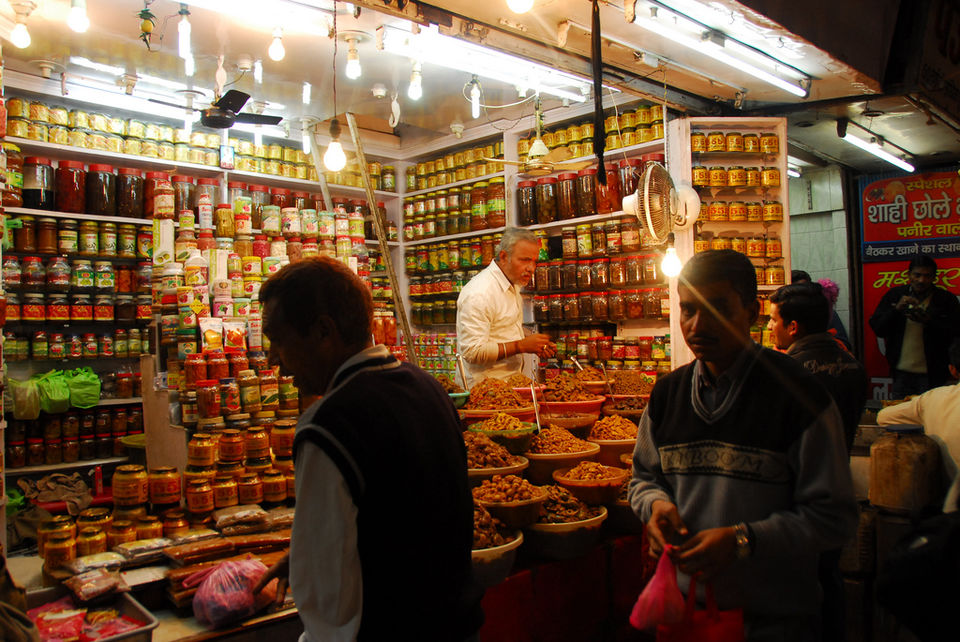 Pic: Lord of the Wings© (pickle seller in Hardwar)
More fruits: Himachal Pradesh
As you might expect, a region with temperate climate that means lots of fruits also means lots of pickled fruits. I confess I haven't tried any of their offerings, though I do plan to rectify that oversight as quickly as I possibly can. I'm going to start with pickled peaches because it sounds extremely delightful, and go on to pickled lingri, or fern stems, because it sounds so interesting. You'll also find meat pickles here, so there's lots to be tickled by!
Did I miss your favourite pickle from home? This list doesn't have to end with this! We take our pickles seriously, so go on and add to this. I'll add them to my personal list, too. Just make sure you leave a warning about the spice level, on a scale of gentle apple pickle to ghost chilli pickle.
More pic credits:
Sayamindu Dasgupta (What's Kolkata's specialty? Enlighten me!)
Eric (What do they think we'll do, pickle bomb the flight? Pickle's too precious for that!)
Mango pickle via