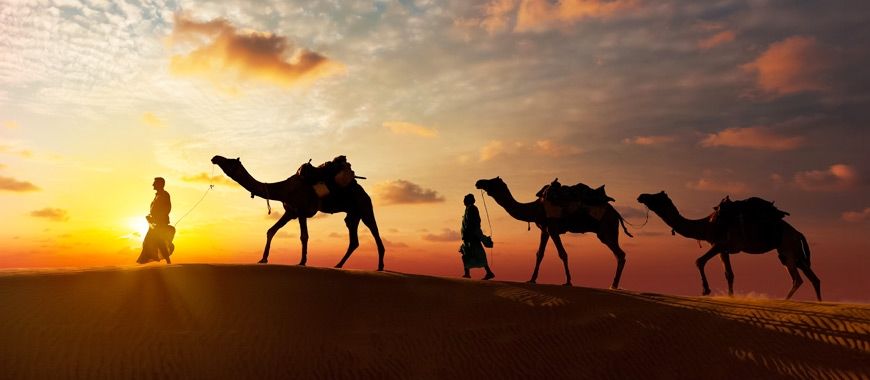 Rajasthan is one of India's many exotic destinations. With its breathtaking palaces, spectacular landscape and rich history, it's a truly unique holiday experience
Rajasthani food has been influenced by the dearth of vegetables and water in this arid state. The hunting expeditions of the rich and the lifestyle of local warriors has given rise to a whole range of innovative dishes and ingredients that can last for several days. The use of dried lentils, beans, milk and buttermilk is common in cooking. Oil and red chillies help preserve the food and reduces the need for water. Each region of Rajasthan has its own trademark dish.
Dal baati churma
This is the state's classic signature dish. Baati is hard, unleavened bread cooked in the desert areas of Rajasthan. Baati is prized mainly for its long shelf life, plus it requires hardly any water for its preparation. It is always eaten with dal (lentil curry). The dal is made of lentils while churma is a coarsely ground wheat mixture crushed and cooked in ghee and jaggery or sugar.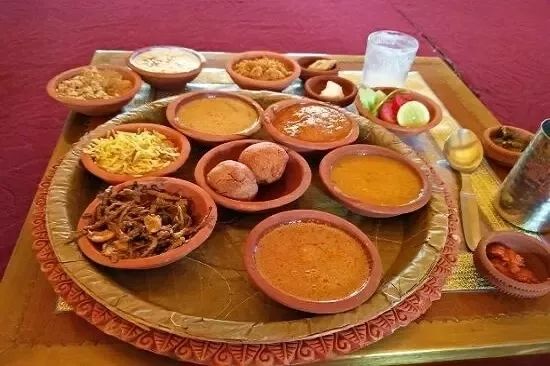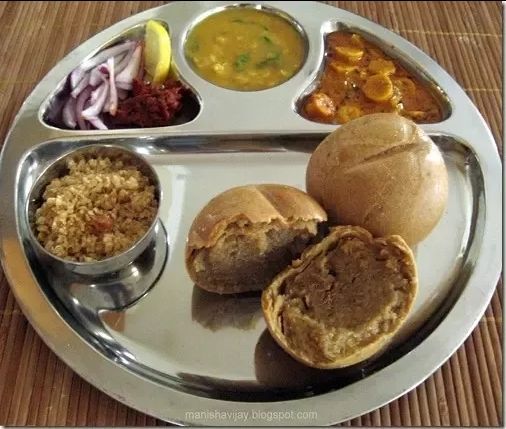 Gatte ki subzi
Most of Rajasthani cusine came to fruition as a result of the arid conditions. For this dish you don't need any fresh vegetables and that's its speciality. This curry is made with gram flour dumplings (steamed and lightly fried) and tangy gravy made up of tomato, buttermilk and spices. It's best enjoyed with rotis (Indian flat bread) and rice.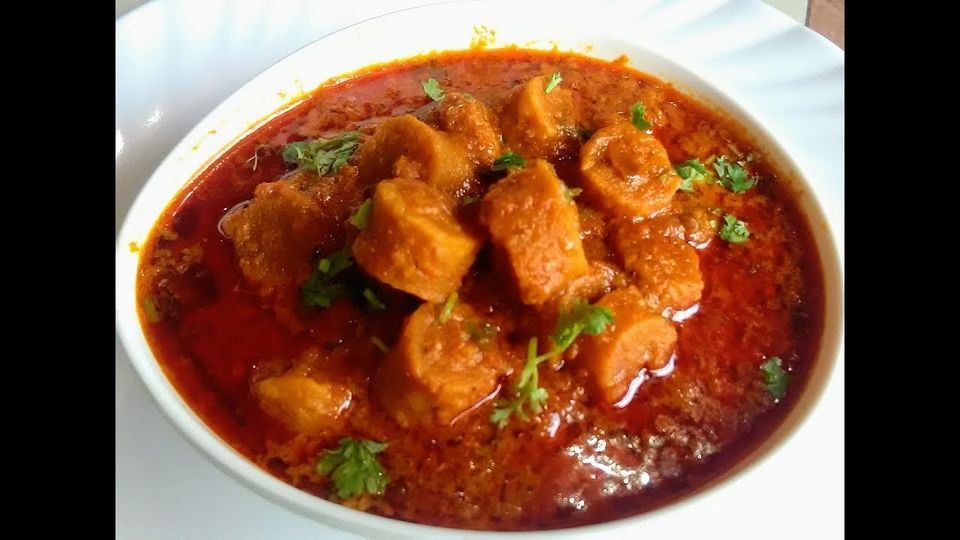 Laal maans
In this predominantly vegetarian state, the most famous non-vegetarian dish is laal maans. Laal maans literally means 'red meat' and the dish got its name because of its red color. Traditionally, laal maans used to be made with wild boar or deer. Today, it consists of marinated spicy mutton curry cooked on a low heat in a fiery sauce of red chillies, garlic paste, sliced onions and curds. A must-try for meat eaters.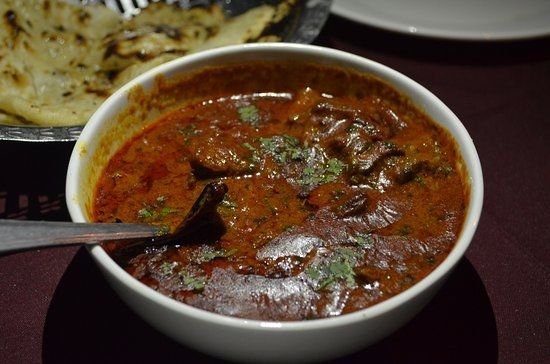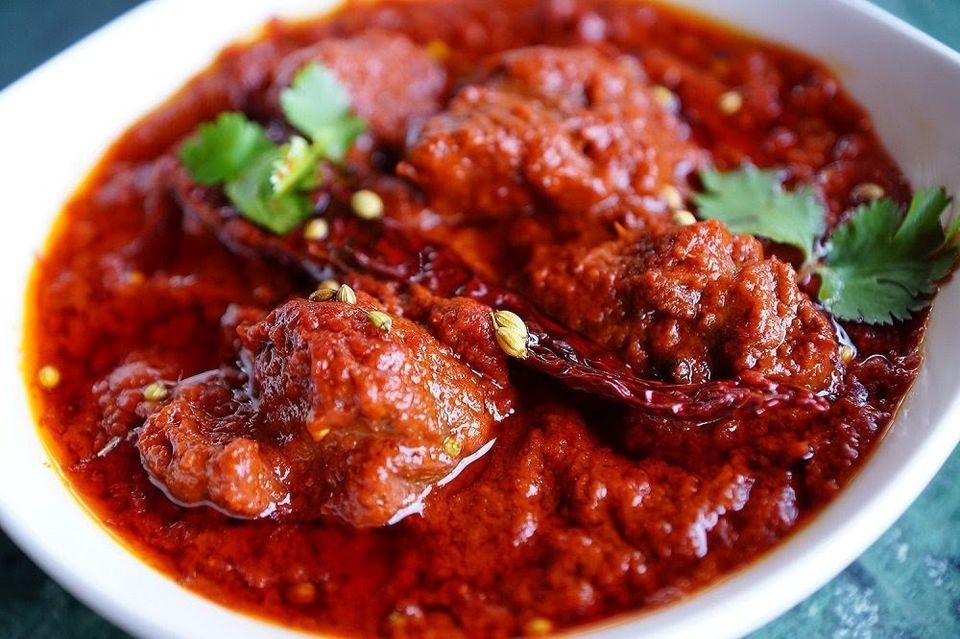 Mohan Maas
Another royal component of the non-veg platter, Mohan maas is a delicately cooked meat-dish. Stuffed with dry fruits and cooked in milk and cream and finally garnished with cardamom and cinnamon, Mohan maas is a rajwadi version of non-veg delights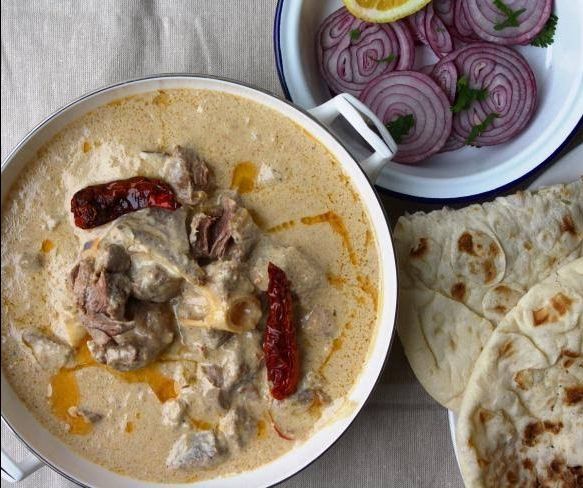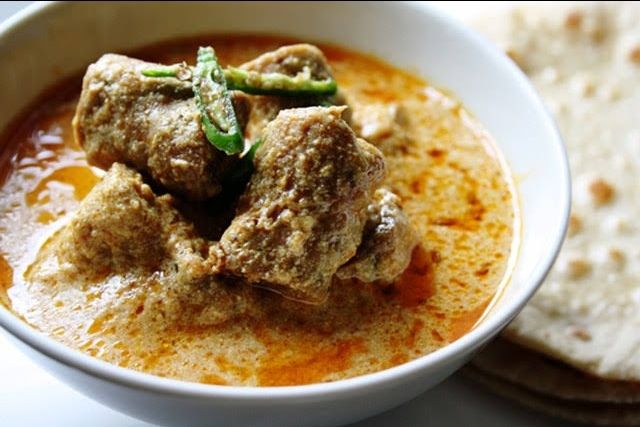 Mirchi Bada
Another snacky delight from Rajasthan, Mirchi badas are perfect answers to complement evening tea or morning breakfast. The hot and spicy badas are scrumptiously delicious.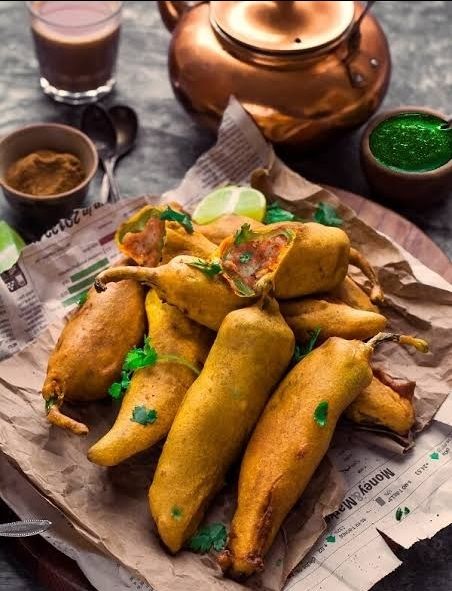 Ker sangri
One of the most popular Rajasthani dishes, ker is a wild berry that is tangy and peppery while sangri is a type of long bean grown abundantly in the desert areas of Jaisalmer and Barmer.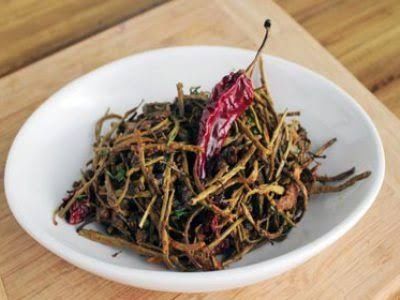 Bajra ki roti with lasun chutney
Bajra is black millet flour and enjoyed all over the state. In villages, thickly rolled bajra rotis are cooked over cow dung cakes that impart a smoked flavour to the rotis. Bajra rotis can accompany virtually any vegetable on a Rajasthani menu. Bajra roti is usually accompanied by lasun ki chutney- a garlic dip made from garlic, red chilli powder, lime juice, jaggery and homemade butter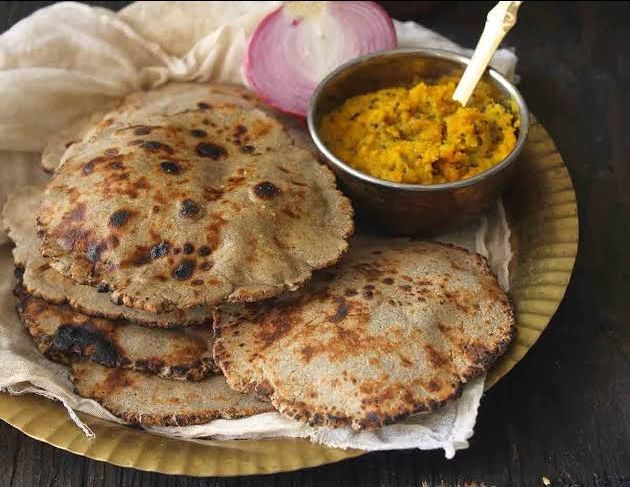 Onion kachori
Onion kachori Pyaaz ki kachori originated in Jodhpur and is now eaten all over the state, mainly as a breakfast snack. They are flaky, deep-fried breads made from plain flour and stuffed with a spicy onion mixture with spices like fennel, cumin, turmeric and chilli powder. Usually, kachoris are served with coriander & mint and date & tamarind chutney.
Ghevar
A special sweet dessert from Jaipur that is essentially a disc made from flour, soaked in ghee, milk and topped with sliced almonds. This sweet dish has a crunchy texture and is made in a mould. There are varieties of Ghevar that can be prepared from a plain, mawa (condensed milk) and malai ghevar (cream).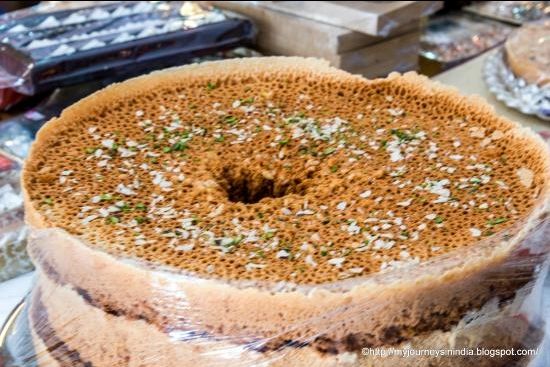 Rajasthani Thali
A traditional Rajasthani thali depicts a brilliant play of gourmet preparations on a plate of epic proportions. The meticulous arrangements of curries, pickles, special breads and desserts would delight one and all.