It was a unique hemishpherical style temple. Not much is known about construction. The priest told us that some pillars of temple are as old as the harrappan era, while the exterior pillars anes walls show the carving style of later periods.
We were amazed th know that the walls of the temple are 15 feet thick . One can imagine the amount of labour that was put into the construction. The damaged idols of sleeping Vishnu and many other gods were also kept outside.
The amazing feature of this temple is that there is a stone plate in the roof of temple just above garbh Griha .which predicts the intensity of monsoon. As told by the priest just before monsoon arrives water droplets appear on the surface of the stone . The amount of water droplets indicate te intensity of rain . If droplets are more then the area will recieve heavy rain fall.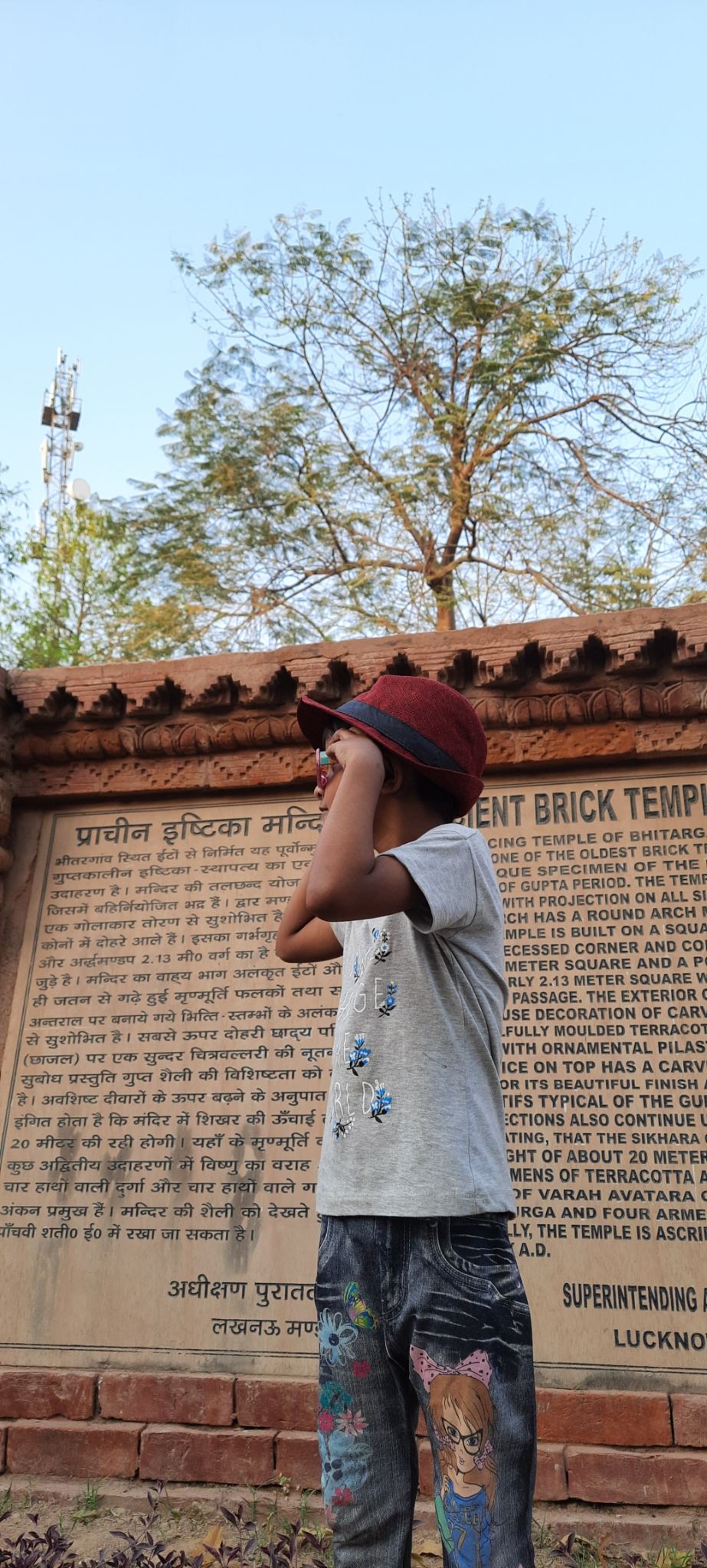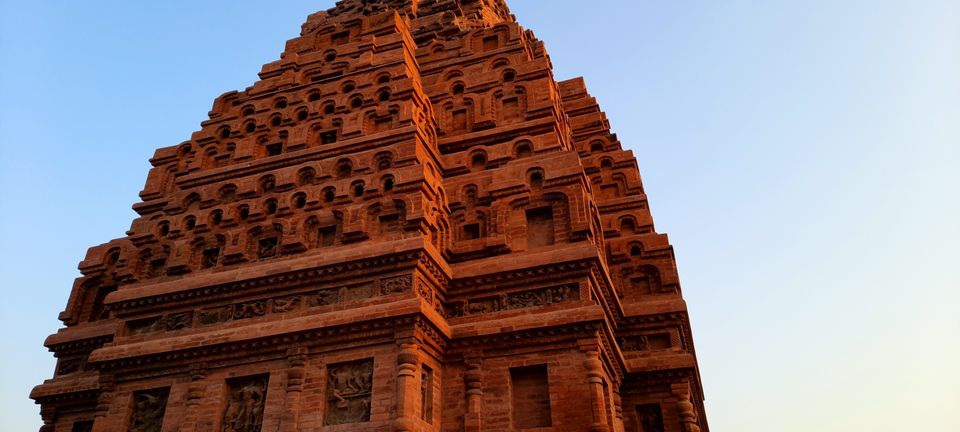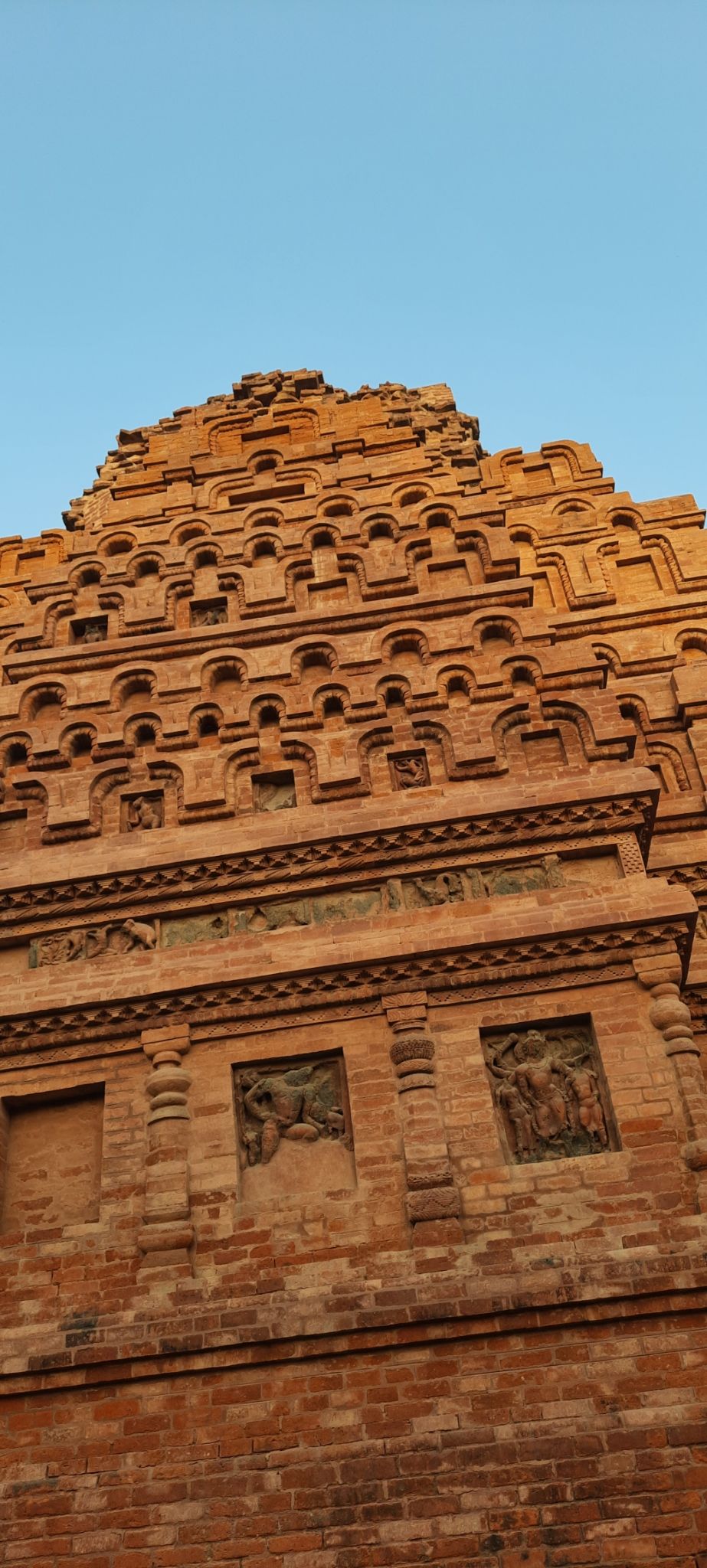 It was a lovely sunny morning . All of a sudden , the travel craving appeared. We thought of some off beat destination in kanpur to visit. Google sir helped us on this issue , we got information about route of Jagannath ji temple. We started from the heart of Kanpur City and headed towards ghatampur. We reached the ancient brick temple of Gupta period after a drive of one and a half hour crossing the hustle bustle of city crowd and then enjoying the lush greenery , the fields near the highway.
The sanctum santoram i.e. the garbhgriha of the temple was locked .one of the caretaker of the temple told that as the idols in the temple are damaged so the idols are not worshipped since long time.
We moved around the marvelous pucca brick structure and it was amazing to observe the sculptures on the outer walls of the temple.
Although , facing the human attrocities and nature many of the artefacts are damaged but still one can witness the great sculpting skills of our ancestors.
Our next destination was Jagannath temple which was about 8 kilometres away. We started our journey that was so soothing and pleasant moving along the side of a calm Ganga tunnel that is the souce of irrigation for the people there. The road was narrow and it becomes difficult when some vehicle comes from opposite direction