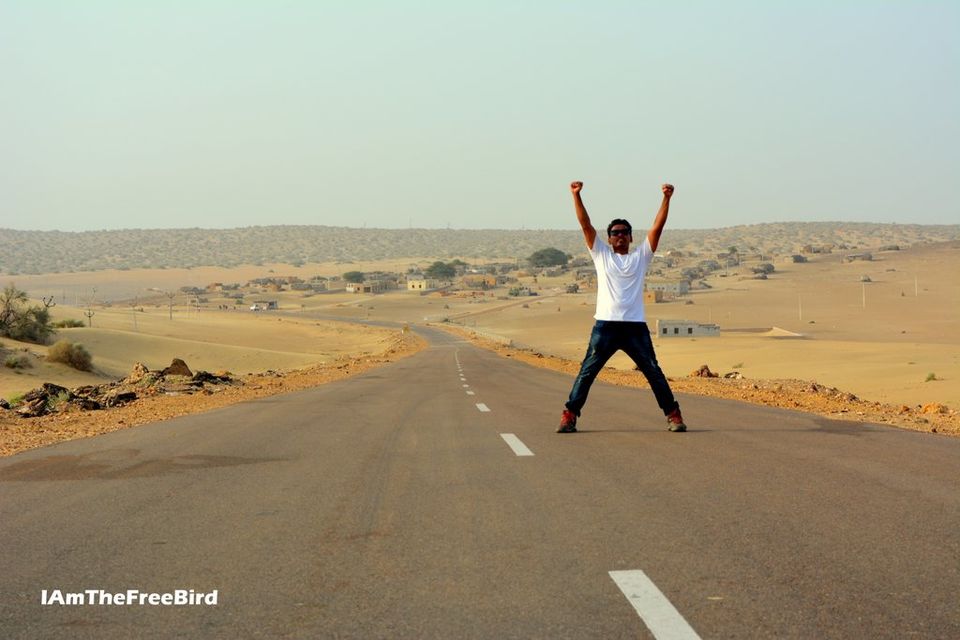 On the 15 th August 2017 weekend, i decided to do the most patriotic trip possible by visiting the India-Pak border near Jaisalmer. The Freedom Trip.
You can read about my trip details here:

Jaisalmer | Ranau | Tanot | BP609 | Longewala
I have taken a lot of efforts to make the trip videos. The First video for RANAU where in my bike broke down in the middle of nowhere.
Next day i took the car to BP609. The permissions required for the border pillar are here 
After BP609 i visited the Tanot Mata Mandir.
Finally as the last leg of the Freedom Trip i visited Longewala which is by far the most scenic desert in Jaisalmer.
This was a totally offbeat trip you can have when you are in Jaisalmer. I am always in search of such offbeat adventures.  You can follow my adventures on Facebook.
Cheers