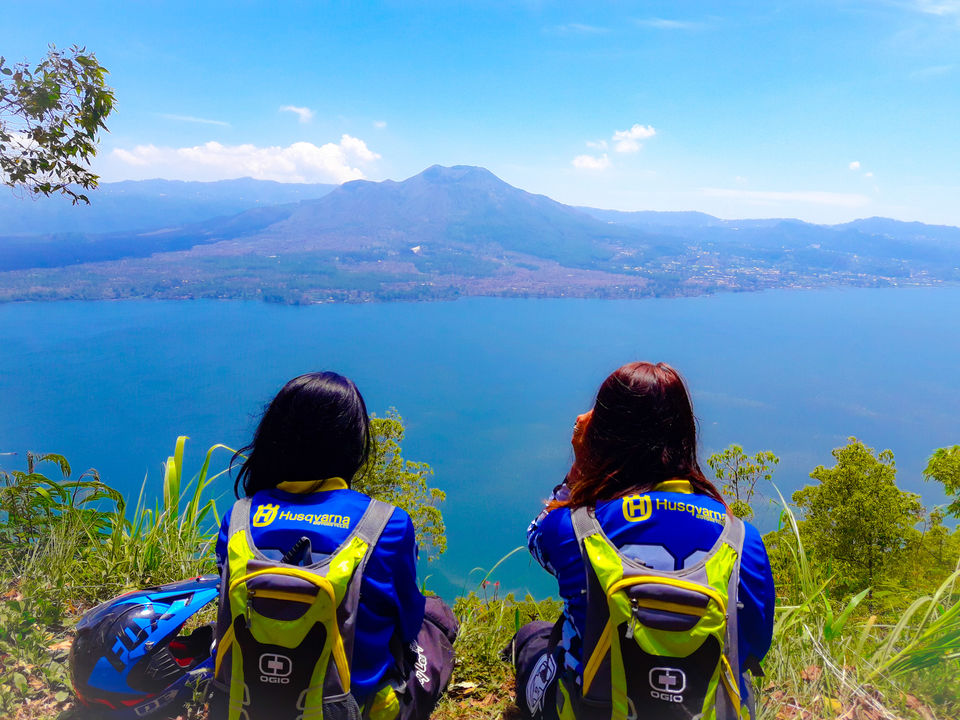 Imagine a sight of stunning verdant green rice terraces, and forests on one end and the glistening black lava sand surrounding the majestic Mount Batur Volcano on the other. If someone told me a year back that I will be riding up this mighty volcanic mountain, I would have laughed and then scoffed a little. But a lot can change, because many many years from now I want to be that person asking "can you believe we did that?"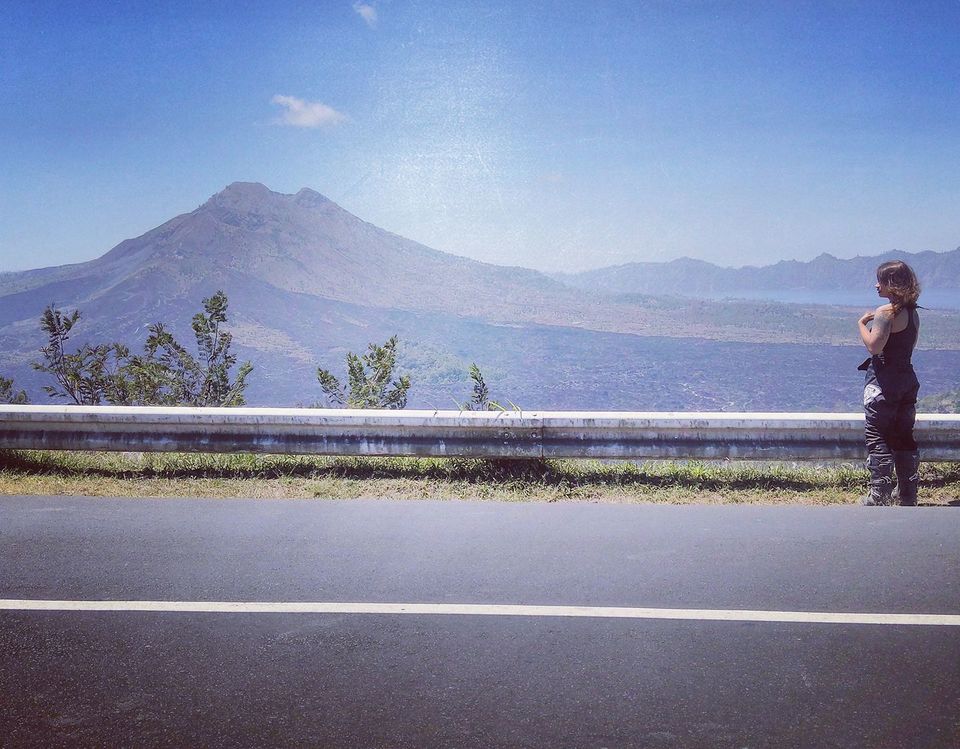 Dirtbiking Around The Black Lava Fields Of Mount Batur Volcano
Who would have ever thought that riding in the volcanic ashes and black lava sands could be a thing? But now since it is, it's only fitting that we do justice and explore what Bali has to offer. There are close to 139 volcanoes in Indonesia alone and Bali has two active volcanoes, Mount Agung and Mount Batur which have had a number of small eruptions every few years.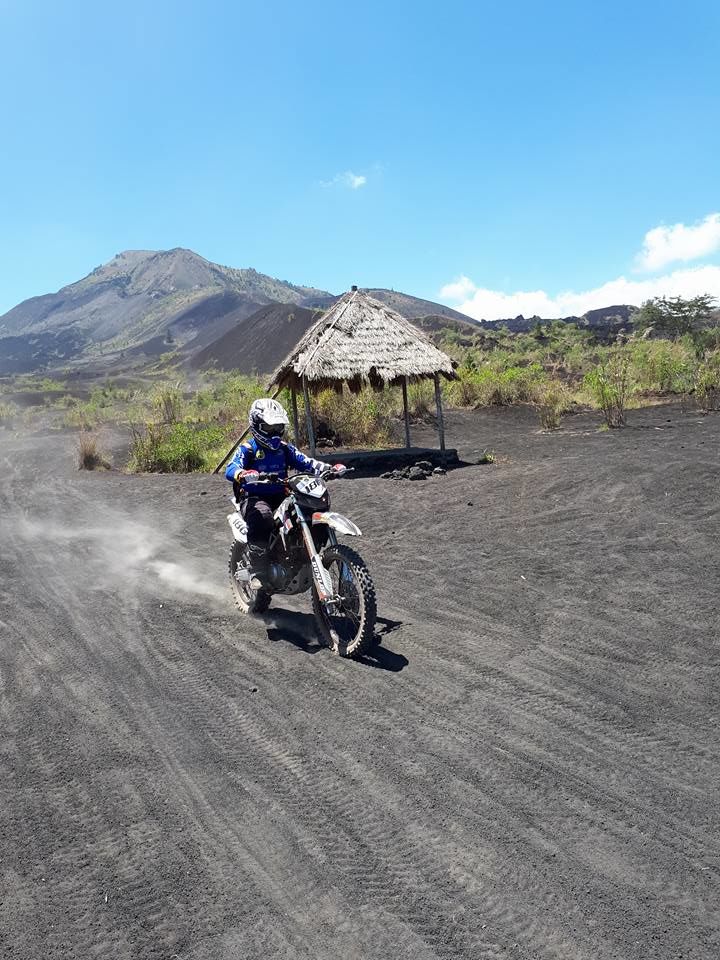 Very recently though Mount Agung's eruption in East Bali has hit the number of activities that go around the island, but flights to this popular destination have resumed and Indonesian authorities are encouraging tourists to visit Bali since it is safe anywhere apart from the base and areas surrounding Agung.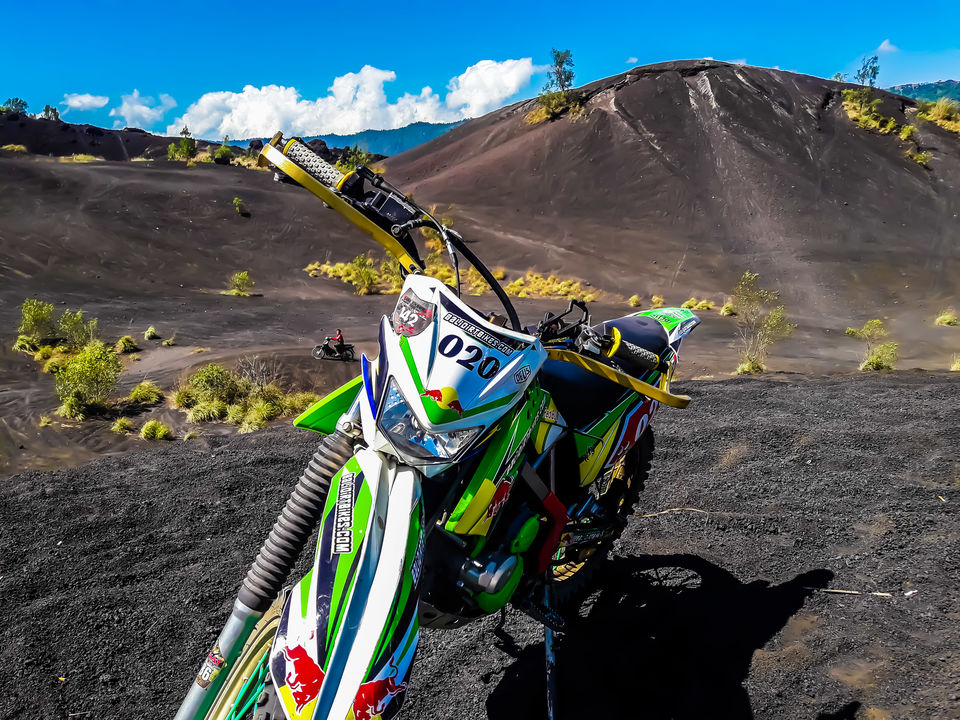 Now to get back to the real deal and the very safe and stunning Mount Batur!
The area around Batur is always pleasant thanks to the altitude and even with our gears and boots and jerseys, we never had to worry about the weather. If you are an experienced rider and want to test your skills, the trail in the wet season can be a real thrill, without the dust and great traction on some slippery bits.
Skill Check:
Skill Level- Intermediate - Advanced
Ride Time-4-8hrs
Distance50-60km
Max Speed-80kmh
Accent-660m
Decent-650m
Elevation-398m – 1245m
The trip begins at the foot of Mount Batur, passing through small settlements, sights of locals going about their daily business and kids in their cycles and scooters with the black lava fields as their playground.
The Black Lava Trail
This was one of the most challenging and exciting trails that I had tried in Bali so far. Apart from the unreal experience of feeling like you are on a completely different planet, the trail allows you to test your fears, skills and learn some new in the process. Some sections will require serious technical skills with long uphill tracks and a lot of sandy ones with room for spectacular jump clears and a chance to race to the top!
If you do make it to the top, you will be rewarded with the fantastic view of the almost surreal crystal clear waters of Lake Batur which was formed around 23,000 BC during last shift of the earth's poles after an explosion of gigantic magnitude formed this caldera .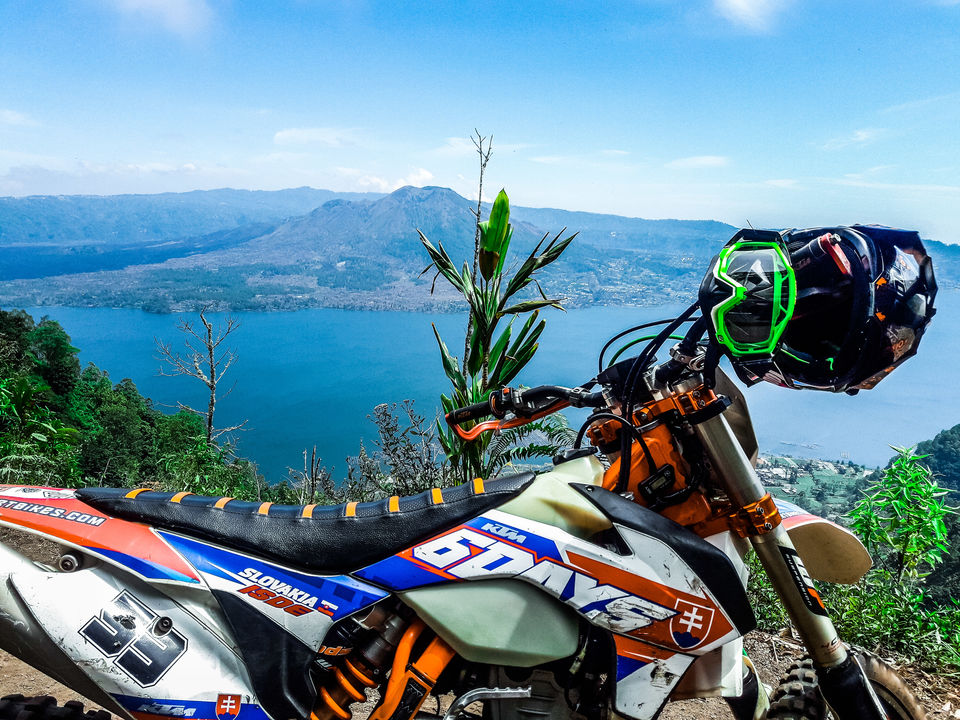 If at any point you doubt yourself, trust the experienced riders to guide you because they know the trails, the sand , the dunes like the back of their hand. After a half a day of jumping through the sand dunes, slipping and sliding on the black ashes, you can also opt for a half day tour of Kintamani Forest which provides a breathtaking view of the Volcanic Mountain and the Caldera.

The Kintamani Forest Trail will take you through some stunning private properties of Bamboo groves, single tracks through the forest and edge of the cliffs , which will guarantee a truly memorable dirt bike experience because not only will you get to ride on terrains exclusive to only a few groups but also experience authentic balinese life while on the ride. This tour is recommended for experienced riders who ride regularly and are capable of controlling bikes in different terrain.
You can combine a half day Kintamani Forest Trail + Volcano Tour for Rs 19, 362
What does the Tour Include?
Bike Rental (including fuel).
Hotel/Villa transfers to base camp
Safety Equipment:
Helmet & goggles, boots, gloves, elbow & knee pads, chest protector, Jersey & pants.
La carte lunch & drink at local restaurant.
Bike Insurance. All damage to the bike and gear is covered in package cost.
Experienced local guides / Coach.
Fleet To Choose From:
KAWASAKI KLX 150
KTM 250 EXC F SIX DAYS '17
KTM 250 EXC SIX DAYS '17
KTM 250 EXC F SIX DAYS '18
KTM 300 EXC SIX DAYS '17
I had an unbelievable experience in Bali and it wouldn't have been possible without the amazing guys at Balidirtbikes.com. They went out of their way to cater to our every needs and I have come back from Bali humbled and a deep respect for these amazing bunch of riders and what they do everyday.
Balidirtbikes:
CALL / WHATS APP +62 361 736737 / +62 878 559 568 01
EMAIL RIDE@BALIDIRTBIKES.COM
We crave for mind-blowing adventures and love discovering new stories, if you feel you have a story to tell, write about it on Tripoto and inspire our community of storytellers, travelers and thrill seekers to try it!