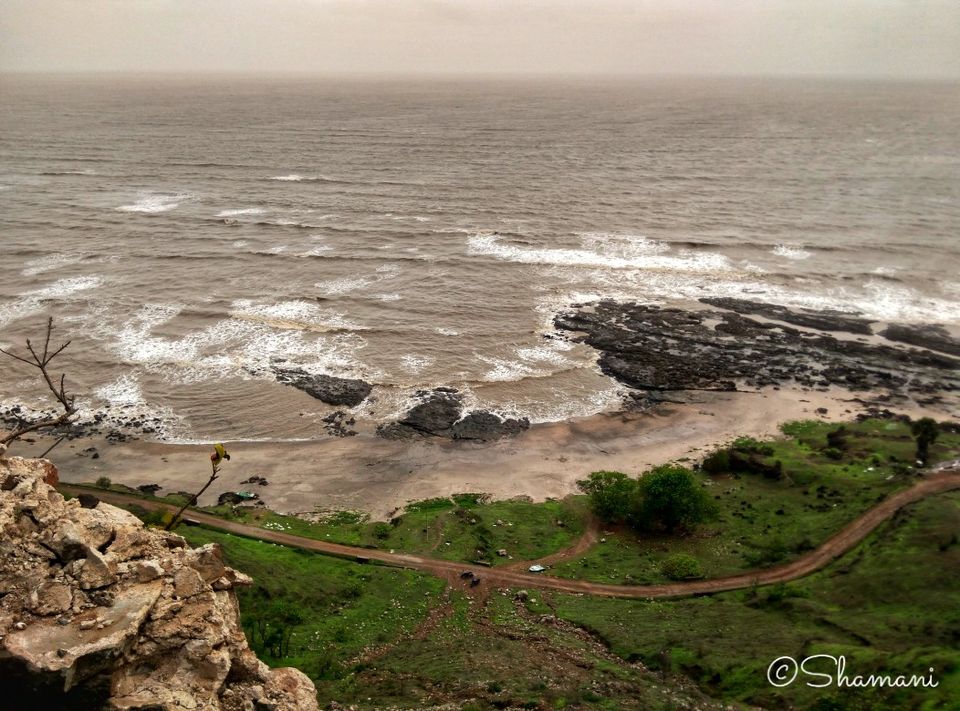 Do you want to relax on a secluded beach this weekend? Are you planning a beach trip or searching for a cheap place to go on vacation this holiday season? Then you should consider Kashid as a worthy destination. Kashid is a lesser known beach town on the Konkan coast, a perfect weekend gateway from Mumbai & Pune. Yes, there are scenic beaches on Konkan coast other than Goa & Gokarna and Kashid is one of them.
How to Reach Kashid
Kashid is well-connected with all the major cities of Maharashtra.
Air: The Nearest airport is in Mumbai (140 kilometers from Kashid). Mumbai is further well linked with major cities of India.
Rail: Nearest railway station is Roha railway station (122 kilometers from Kashid) which is well connected to the Konkan line. From outside the railway station, buses and taxis are available for Kashid.
Bus: Kashid is well linked with other major cities of Maharashtra by state-owned public transport buses and private buses. There are regular buses from its neighboring cities like Pune (170 km), Alibag (30 km), Murud (18 km) and Kolad (70 km).
Where to Stay in Kashid
There are plenty of seaside hotels to stay in Kashid. From luxurious resorts to budget hotels, you can choose according to your budget.
There is no need to book hotels in advance, the online booking rates are higher. You can just go there and find something as per your need and the chances are you will get it at a negotiated rate. This theory might not apply in Festive seasons though.
Places to visit near Kashid
Kashid is a small beach town and one night stay in Kashid is sufficient to visit all the nearby places.
Kashid Beach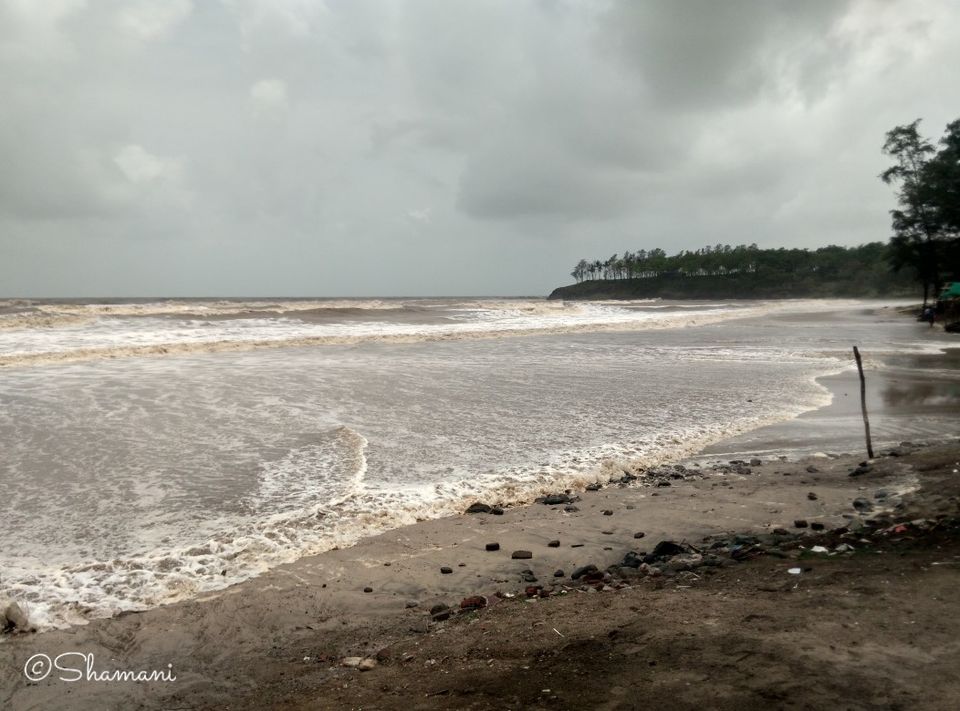 Kashid Beach is a scenic beach in Konkan coast. You can just sit there and watch the sea touching the feet of the mountain all day. There is a beachside market too from where you could shop some local stuff.
Note: the beach remains closed in the monsoon.
Korlai Fort
A must see in Kashid. Korlai fort is on a hilltop and surrounded by sea on three sides. The view from the top is breathtaking. You need to trek for just 10-15 minutes to reach the top and it's easy. The fort is completely ruined but you could see the true beauty of it if you visit in monsoon.
Note: Do carry drinking water with you, there is no water supply in the fort.
Datta Mandir
A peaceful Mandir of Lord Ganesha on the top of a hill. It is possible to drive till the Mandir but you can choose to climb the hill too. The view from the top is great.
Revdanda Beach & Fort
Revdanda beach is a secluded beach, almost 30 minutes' drive away from the Kashid beach. The fifteenth-century Portuguese fort is just beside the Revdanda beach. The fort is almost destroyed but you can get a good view of the beach & the mountains from here.
Nagaon Beach, Alibag
This black sand beach is an almost one-hour drive from Kashid. Nagaon Beach is actually near Alibag, but if you have time in your hand or you are heading to Alibag, you could visit this beach. It is a popular tourist destination and remains crowded on weekends.
Phansad Wildlife Sanctuary, Murud
Phansad Wildlife Sanctuary is just 13 km away from Kashid. It's a must-see for nature lovers.
Note: There is no food facility except a canteen near the entrance. Do give order there before entering the Sanctuary if you want to have lunch there, as they take around 1-1:30 hours to prepare it.
Murud Beach
Murud is a beautiful port town just 16 km away from Kashid. The calm & clean Murud beach is a visual treat.
Murud Janjira Fort is a masterpiece itself, situated in the Arabian Sea. The fort was built in the 17th Century and till date, it is standing strong. It is considered as one of the great monuments in India and reflects the marvel of ancient engineering.
You need to take a boat ride from the Murud Jetty. The boat would take roughly 20-30 min to reach there, and it will take you around 1 hour to explore the fort. Local guides are available for hire.
Note: Murud Janjira fort remains closed during monsoon.
Best Time to visit Kashid Beach
Winter: November-March
Monsoon: June-October (Although some places might be closed, yet Konkan looks fascinating during monsoon)
To know more about Kashid, read the story of our memorable Kashid trip in 'Diary of a Vagabond'. It will surely help you to plan better(Some extra help is always better).