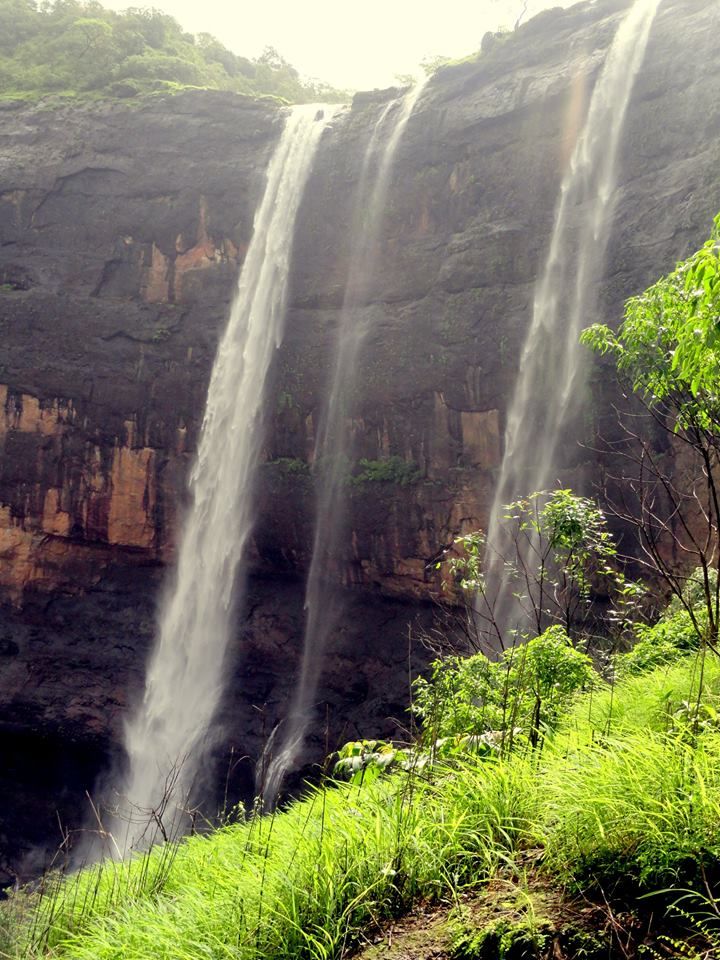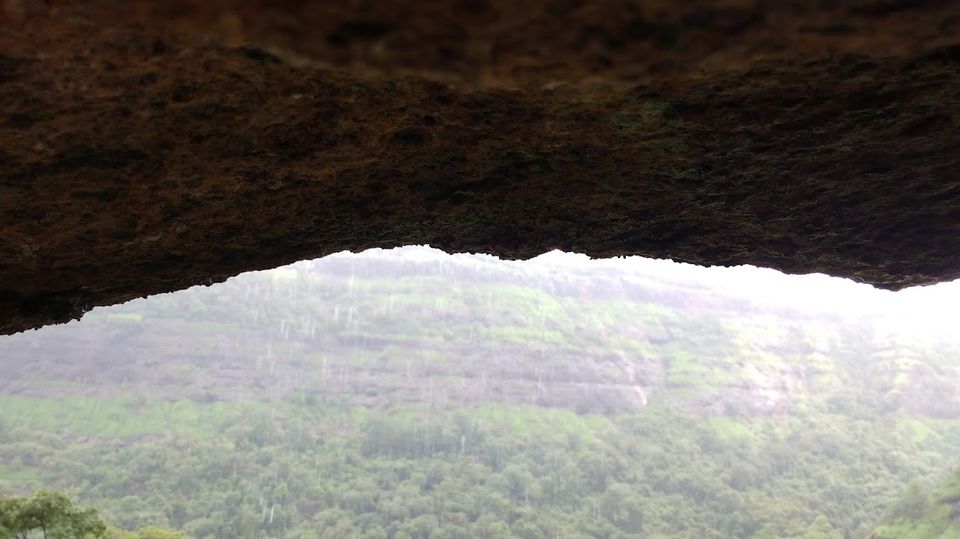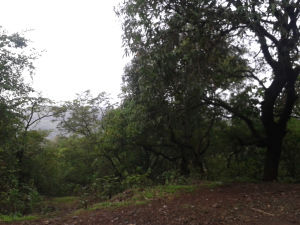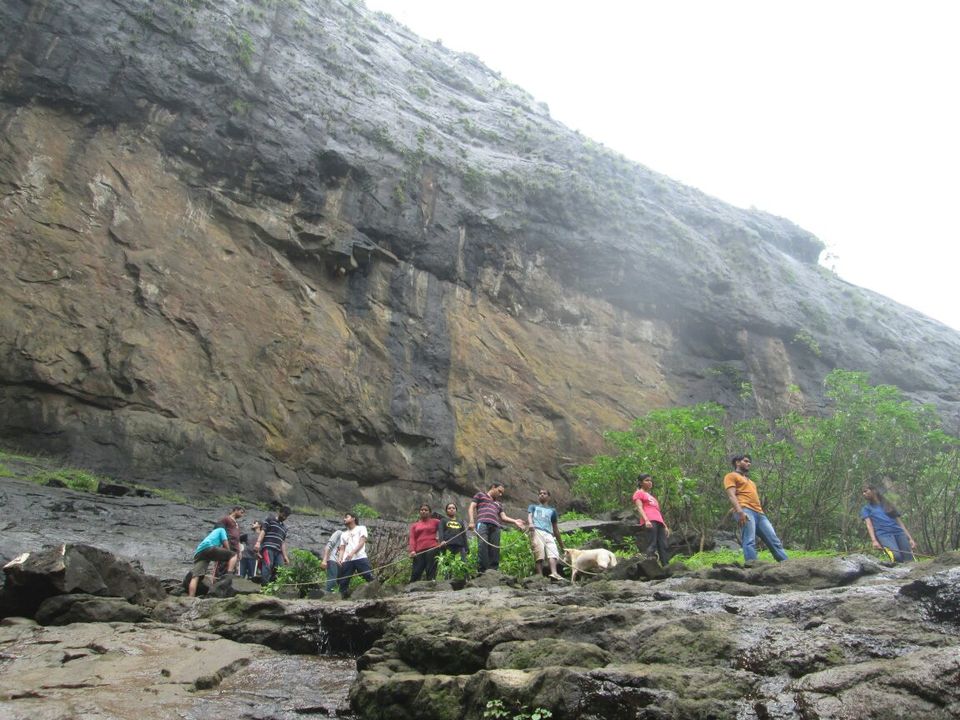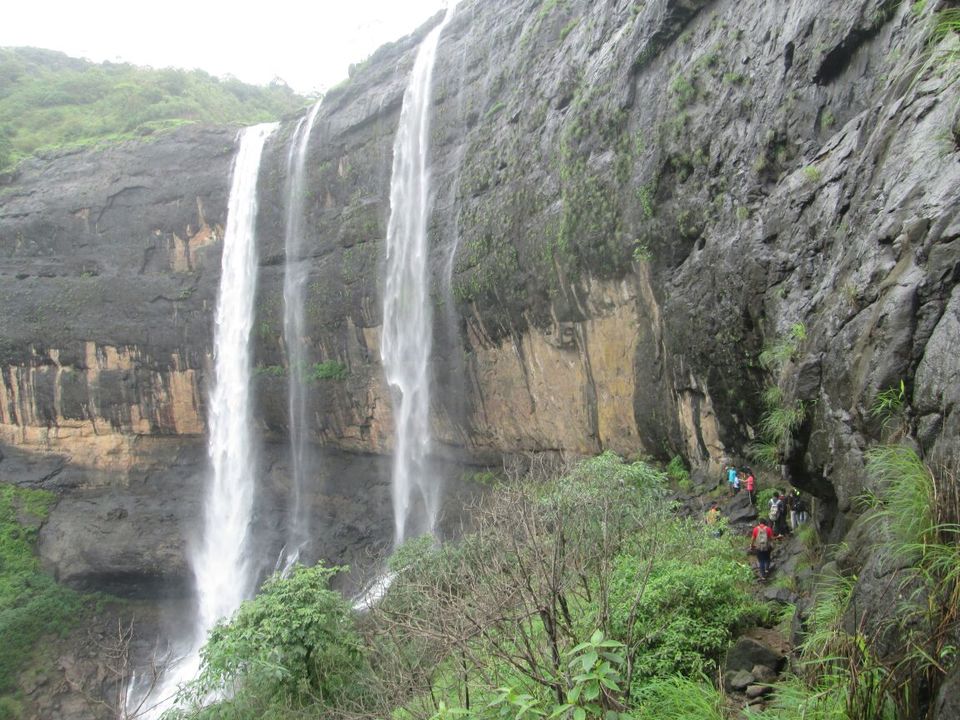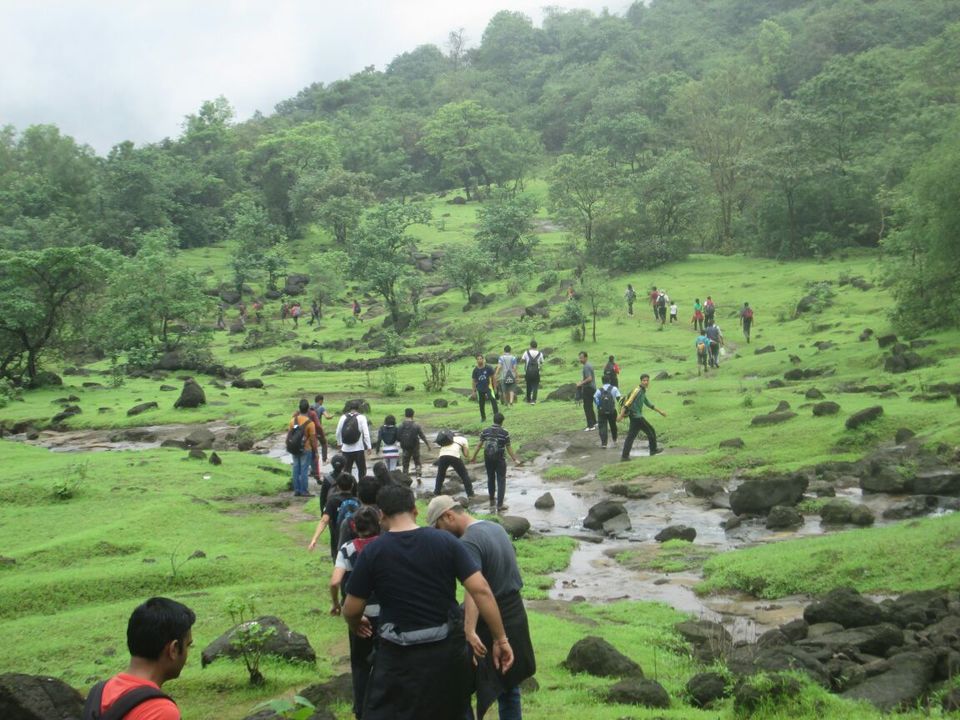 The mesmerizing beauty and stunning visuals of Kataldhar Waterfall set my heart to have a closer look at it. This was possible by reaching the base of waterfall, and guess what, there actually was a way to reach there. I started collecting information, this place is quite unexplored and so google did not help much except for the starting point of the route. I got handful information about the route to Kataldhar and planned a visit to this place with my friends.
To reach Kataldhar one has to start on the route to Rajmachi Fort till you find three mango trees in a row, this is the starting point from here you start descending the valley. It is something about 2kms from Lonavala railway station. On the way we crossed Tungarli dam, lush green carpeted land areas, ponds and small waterfalls. We had our breakfast near Tungarli Dam and continued walking. It took us almost two hours to reach the starting point (near 3 mango trees). There is another way to reach the starting point which en routes Della Adventure, this route joins the route from Tungarli dam a few meters before the mango trees.
A step forward descending between these mango trees and we reached a lush green flatland. Further going towards right we crossed a small surge of water and landed in front of tree tunnel. Imagine yourself walking under a canopy of trees on a cool rainy day, it's magical and blissful. As we kept moving forward the nature started unfolding its beauty with amazing plants and bushes, huge verdant boughs and muddy route. Its very easy to get lost in this beautiful jungle which then will be no longer beautiful. Thanks to people who have tied red ribbons to trees and made cairn at every small twist and turns, it helped a lot to find route without getting lost. After walking for about one and half hour and climbing a small hill everyone witnessed the breathtaking beauty of Kataldhar Waterfall. The rock patch looked like a wall of white satin threaded with silver. We all kept our bags in the cave and started descending down towards the pool formed by the gigantic water spout. We had fixed ropes for everyone to get down safely. There is a huge cave behind the waterfall which can accommodate up to 100 people easily. Everyone enjoyed playing in the water pool and returned back to the cave above. Taking our bags & lots of immortal moments we all moved forward on our return journey. With hefty feet everyone reached green plateau and halted for lunch break followed by a group photo session and birthday celebration of one of our beloved friend, continuing our return journey everyone reached home safely with ample of memories to cherish.