Day 1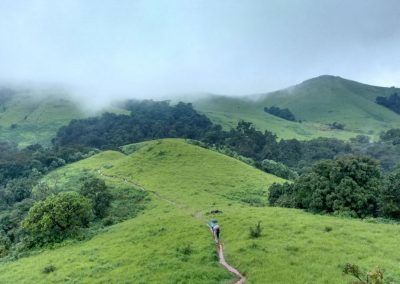 Reach our Kodachadri homestay early in the morning. The dormitory will be assigned based on gender basis. Put all your backpacks and luggage's in your respective dormitories. Rest for a while, quick freshen up and come for hot breakfast.
Post breakfast; carry your packed lunches and a short drive towards base point. Get down with your trek gadgets and pose for a group pic. Yay! the first pic of 1000 pics which is yet to come!
Start your trek crossing little streams and dense forests. The forest is so thick you can experience what it feels like being in a wild.
Soon after the forest, you will enter the meadows, and then comes the waterfalls. Now drop your backpacks and rush to waterfalls.
Continue your trek, start climbing the uphills and join the Mud track
Finally, its lunchtime, reach the IB over the mountain and start having lunch. Gear up for the summit.
Reach the Summit and find your kinda place to sit, look around for cloud bed.
Come to the Jeep point and drive back to the base point and then to the homestay.
Day 2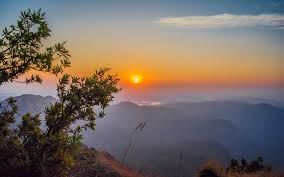 Get up early in the morning, freshen up, pack your bags, and have breakfast.
Drive to Nagara fort. Explore the fort in all 4 directions. You will get to see the lake, landscapes, and Kodachadri in a very far distance.
Have lunch and start towards Bengaluru.
Reach Bengaluru around 10 in the night and spread the beautiful memories that bind us until we meet again!