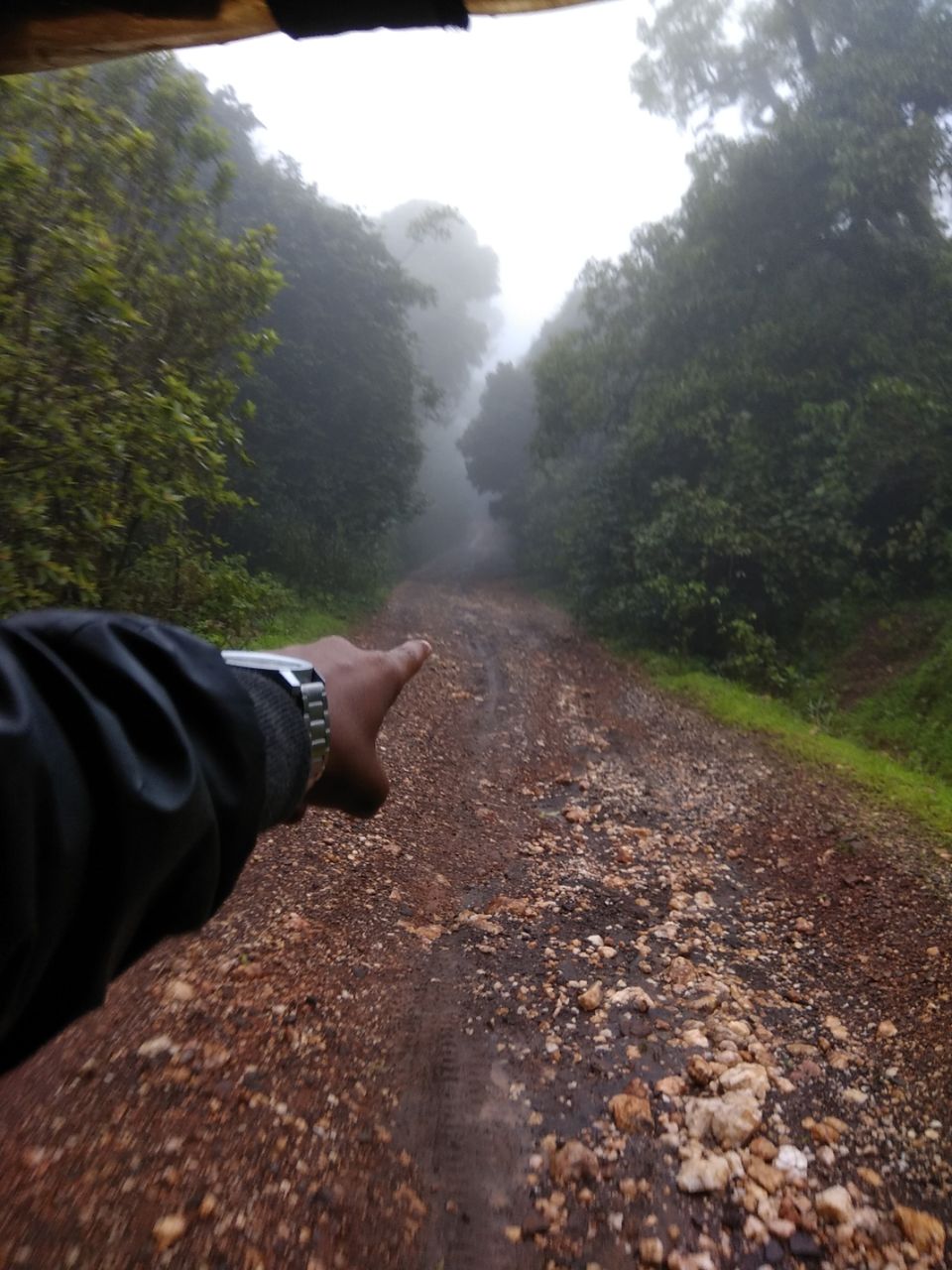 Kodachadri Trek – "Jasmine of The Hills"
Nestled deep in the Western Ghats in the district of Shimoga and holding its place as the tenth highest peak in the State, Kodachadri is home to lush green jungle trails through dense tropical forests, picturesque waterfalls and mesmerizing landscapes. Located in the Mookambika Wildlife Sanctuary, it also forms the perfect backdrop to the Moola Mookambika Temple, believed to be the place of origin of GoddessMookambika. Catching a glimpse of the evening sun set into the Arabian Sea from its peak offers an enchanting experience; a combination of mountain and ocean, that very few peaks in the Country can boast of.
Kodchadri was my first trek in Banglore. I can't believe it was so amazing much more than I expected. Starting from a foggy day crossing small water outlets to growing in depth of long trees. passing through the mid-point it is totally rocky. We can really feel the crush of trekking. Once we reach the top. It is totally snowy. Very cold and astonishing site. I will totally recommend if you like the adventure.
LOCATION
Near Kollur, Shimoga District, Karnataka
DISTANCE
14 km (to and fro)
TRAIL TYPE
Dense Tropical Rainforests, Waterfalls, Meadows and Cliffs
MAX ALTITUDE
1,343 meters above sea level
TREK LEVEL
Easy-Moderate
DAY 0 – Depart for Kodachadri
Leave from Hubli at 00:00 Hrs
An overnight journey of 220 kms commences from Hubli to Kollur. We shall have a brief orientation followed by a fun-filled ice-breaking session where you will get to know your fellow trekkers better.
DAY 1 – Trek to Kodachadri (via Hidlumane Falls)
Reach kollur – Freshen up & Breakfast
Mukhambika temple
Kollur - jeep point- view point
Start the Trek
Hidlumane Falls
Kodachadari Summit
There are mainly five milestones that one needs to look out for on this trail. The first is an open field of meadow that pops up out of nowhere amidst thick forest trails. Numerous paddy fields later, the trail ultimately leads up to a house where a small surprise awaits for the tired trekkers. Spoiler alert, the challenging part of the trek actually starts from here.
The second is the much awaited Hidlumane Falls which is a combination of seven waterfalls and making your way up each of them is an adventure on its own. However, your efforts are duly rewarded for with spectacular views of the main waterfall cascading down on you from a height of around 60 feet. The feeling of pristine water gushing over your tired bodies will be therapy, to say the least. Do refill your water bottles here as you're going to need it for the trek ahead.
An almost vertical climb on the front face of the trail over tree roots and slippery rocks from the Kodachadri Falls leads to steeper meadows that eventually end up on the top of the very first peak on this trail. This forms the third milestone and is a good place to rest and have some much-deserved lunch.
Final Review
Kodachadri Trek – "Jasmine of The Hills" was the first trek I experienced with plan the unplanned and the trip was just extraordinary, It is serene soulful and full of magic. I'm so glad I made it to the top because of my team and my Trek partners . The dazzling water fall "Hidlumane FallS" falling on my face just made all the pain and exhaustion go away. As it was my first trekking I was very much nervous but after meeting such an amazing people who given me a helping hand all my way to the peak made the trek fun and entertaining.
The trip had it all adventure,breath-taking views, waterfalls, hills, valleys, clouds,leach bites , , lovely enthusiastic trekkers, The bumpy jeep ride way down from the hill was none less than adventure…!!!