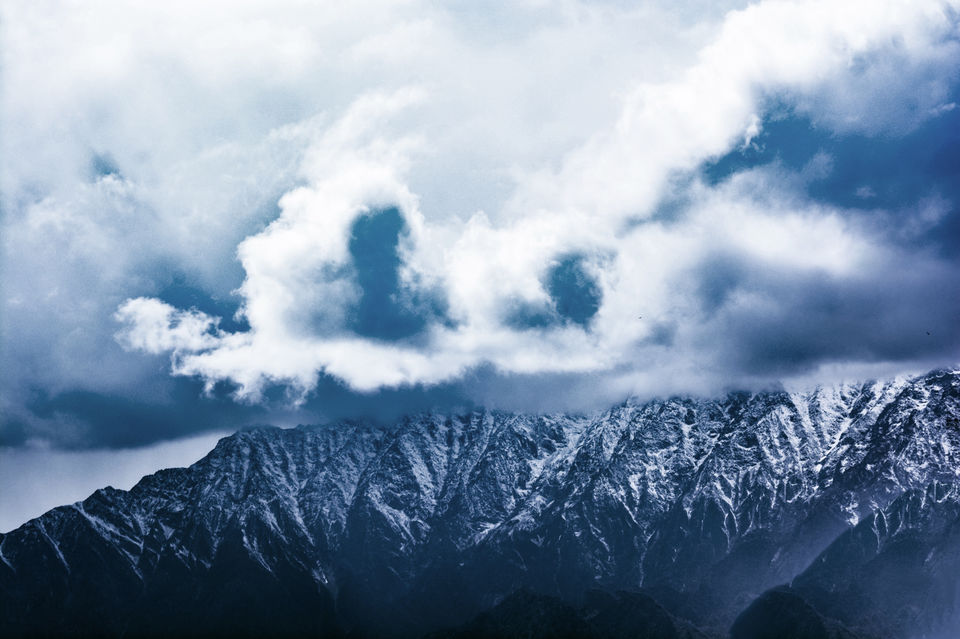 I dreamed for years to go to a trip with my girl gang,finally it happened and the most amazing part is the destination we decided ITS HIMACHAL PRADESH guys !!!!.
DAY 1: DELHI ➡️ SHIMLA :
So we started our journey at 9:00am at delhi in a cab.
It took around 10 hours ( 350 km) to reach Shimla the highway is broad with not much views upto Chandigarh.after Chandigarh the roads became narrow and the vibe of hill station started.cool breeze twist and turns,amazing views over the hill roads.
We reached Shimla at 7:00 pm.
I was tired and exhausted and checked in to hotel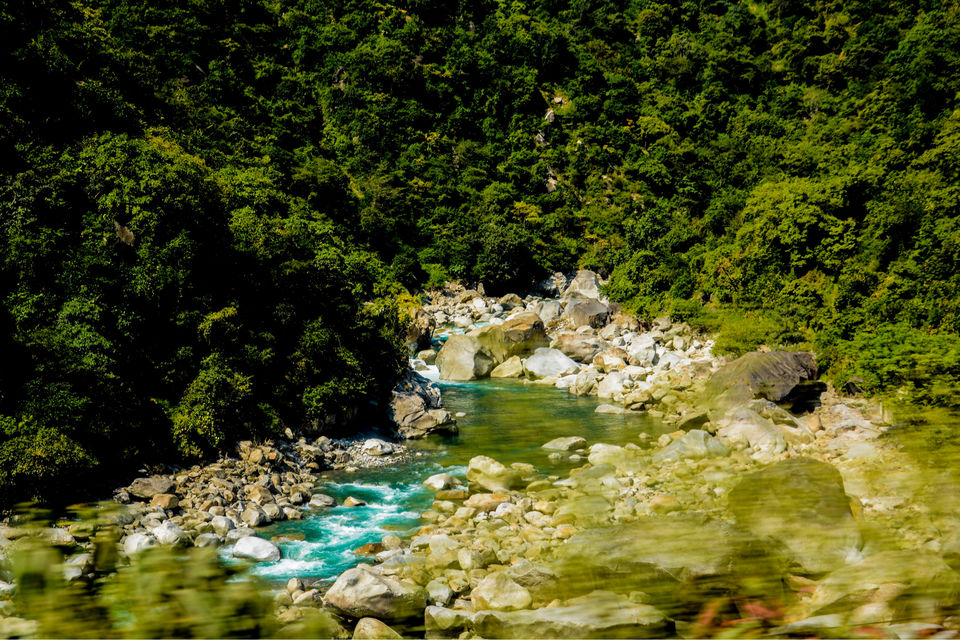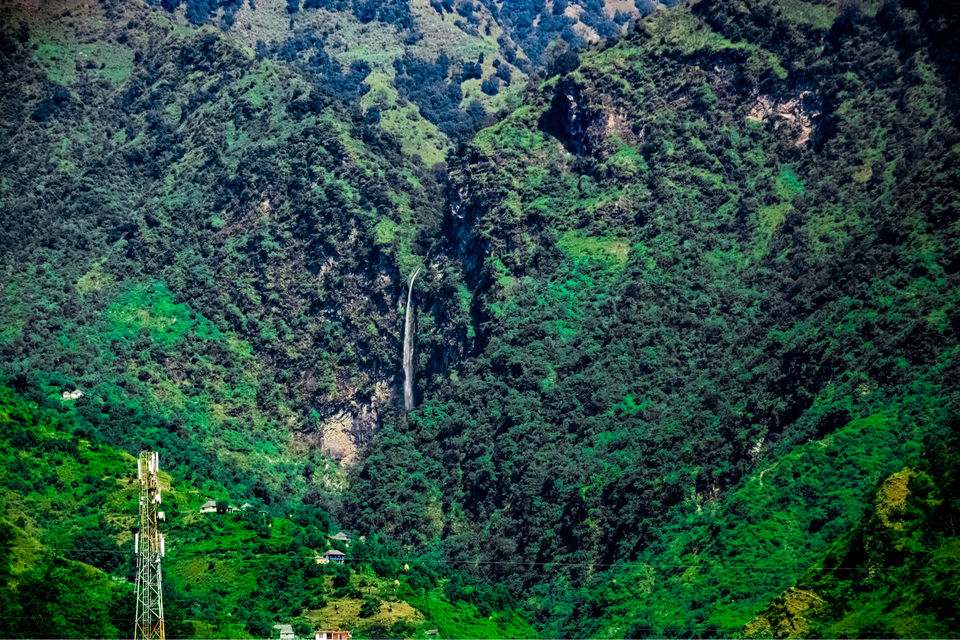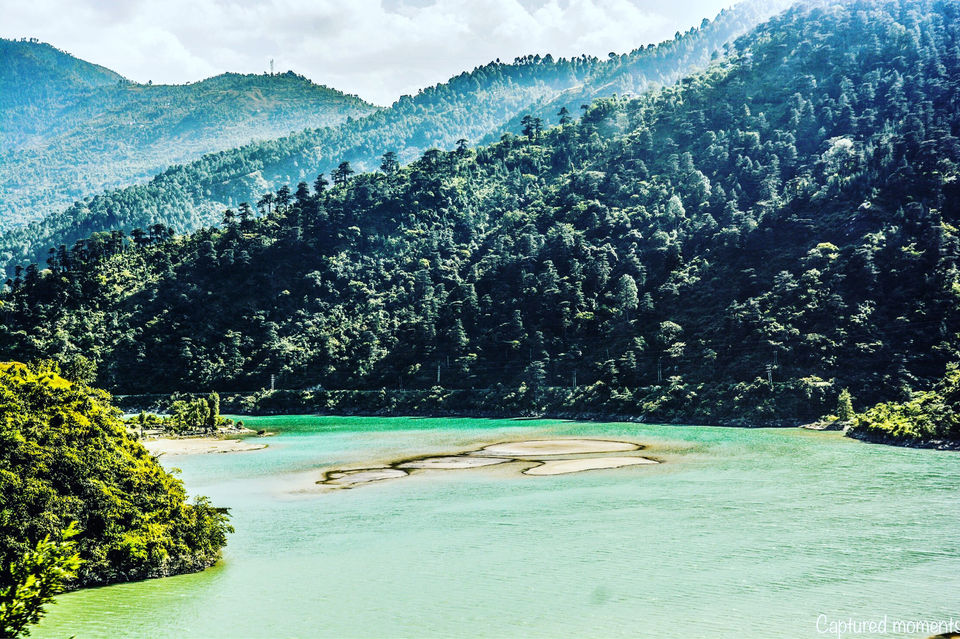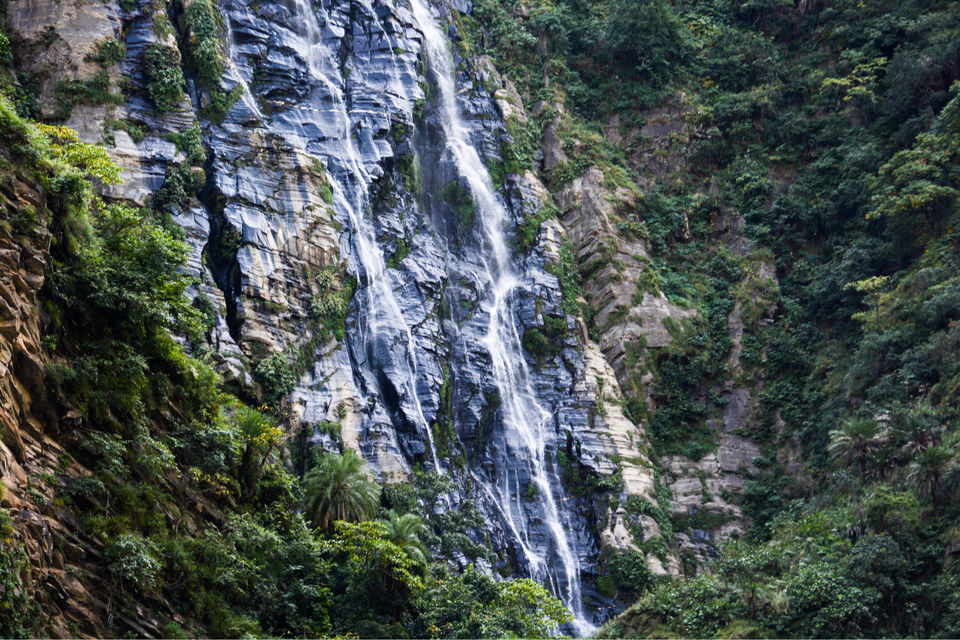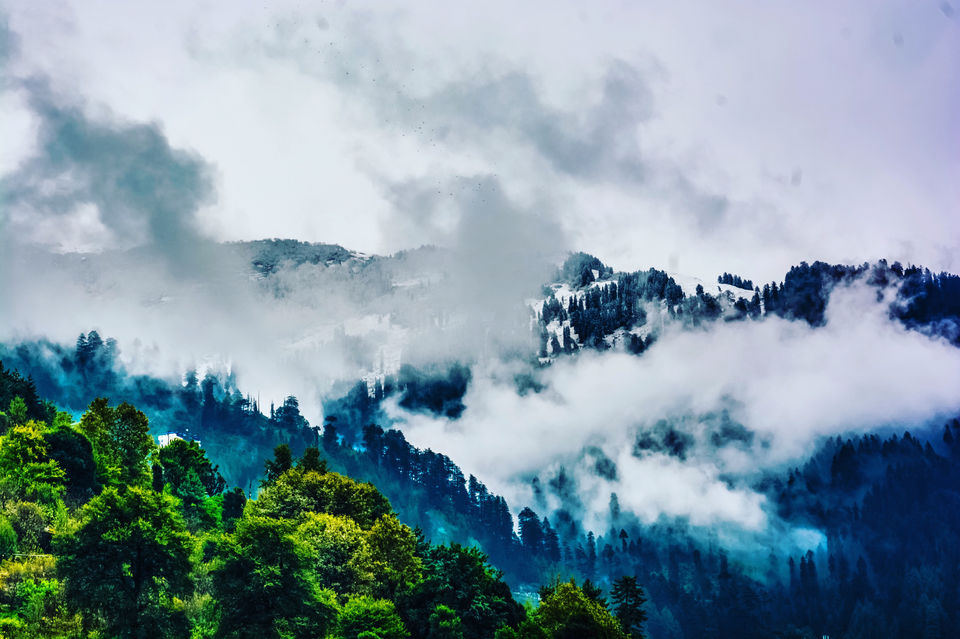 SHIMLA :
After breakfast we started to KUFRI which is 20 km away from Shimla.
KUFRI is sort of small hill station.cars have to park the down hill and have to trek or rent a horse to reach uphill.
There are adventure activities like zip line ect.
Apple gardens are nearby but we have to hire a jeep to reach apple gardens .
OH MY GOD!!! The apples so delicious,so sweet.we can buy fresh apples there.
*riding the horse is a little bit scary from kufri to reach our cab at downhill because the only one man controlling 4 horses in the steepy and the other side is valley.i saw 3 to 4 people fell down on the road while riding horse I must say that they were lucky because they did not fell into valley.
We came back from kufri to Shimla in our cab to hotel we stayed.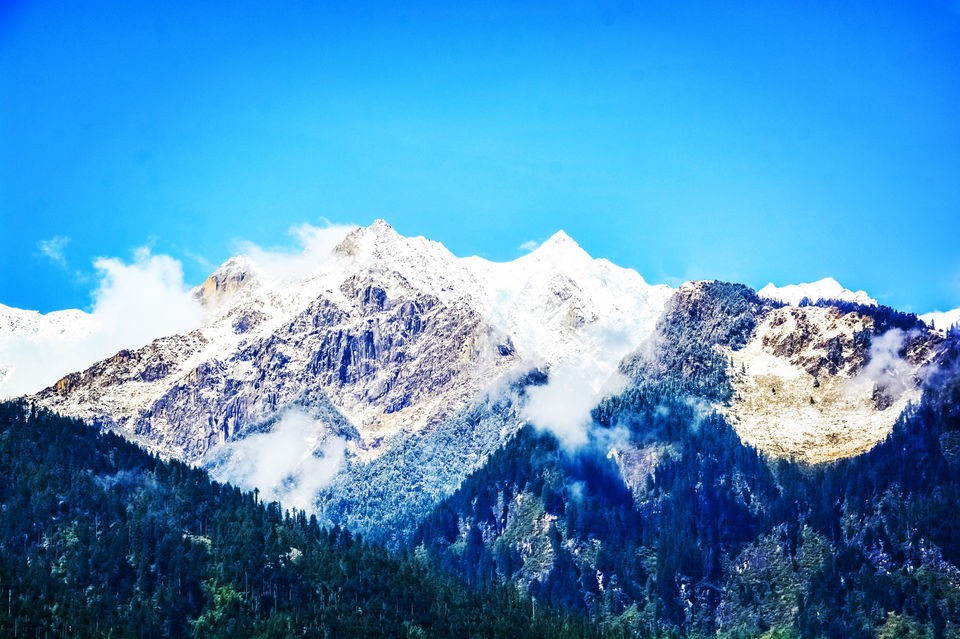 SHIMLA ➡️ MANALI
We started our journey in Shimla after breakfast
On the way to Manali we have to pass KULLU.
KULLU is a pit stop for river rafting .
After river rafting we continued our quest to reach MANALI.
It took around 9 hours to reach Manali from shimla
Because we did river rafting on the way.we reached Manali at 8 pm like that and checked in at hotel we booked.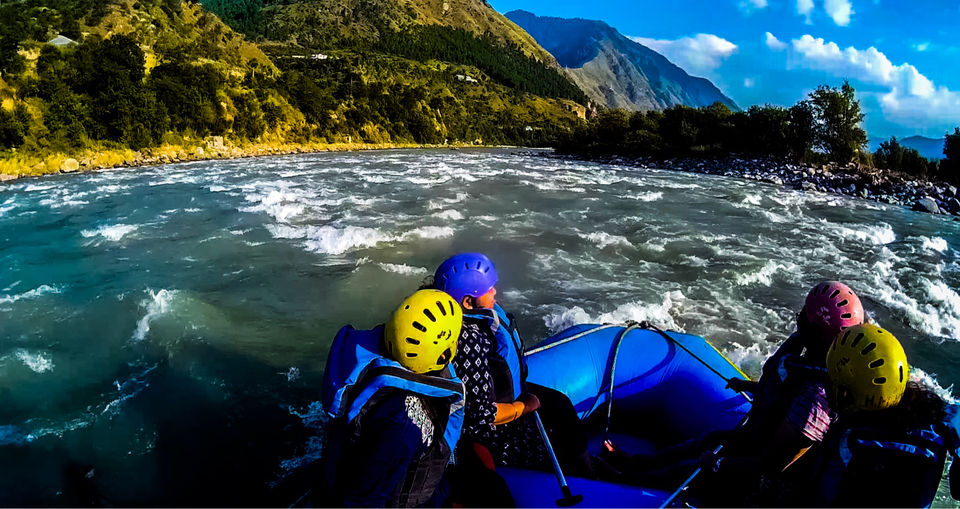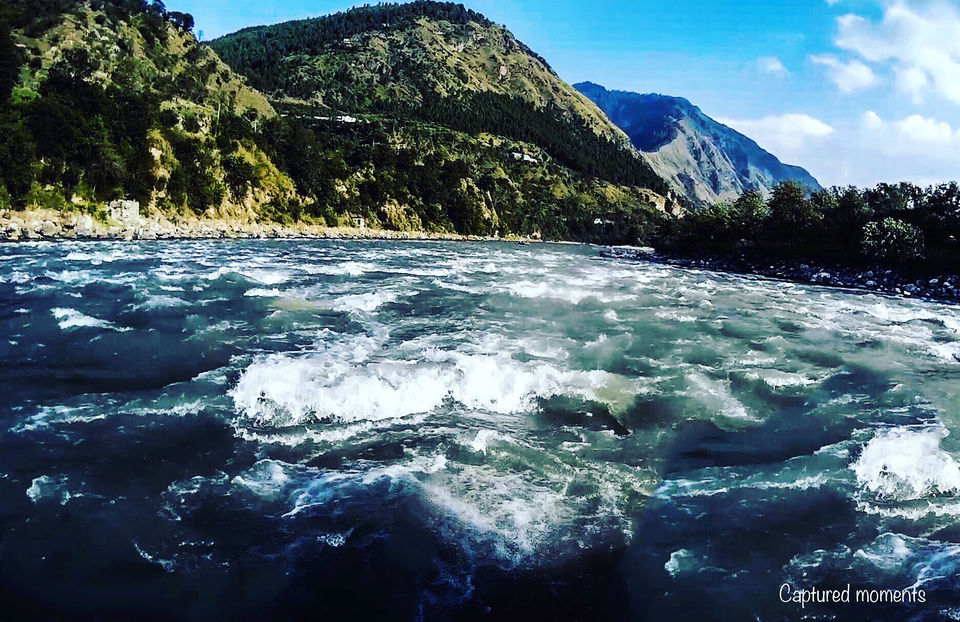 MANALI ➡️ ROTHANG PASS :
The wait is over. It's snowfall in rothang guys, it's a life time memorable day for me.
The way to rothang pass was stunning with snow caped mountains, waterfalls, some greenary.
It's like a heaven to see and feel the beauty.
On the way to rothang we rented gum boots, and snow apparel's ect. I still remember the joy in me and smile on my face.
It's a day to remember in my life that too with my best friends .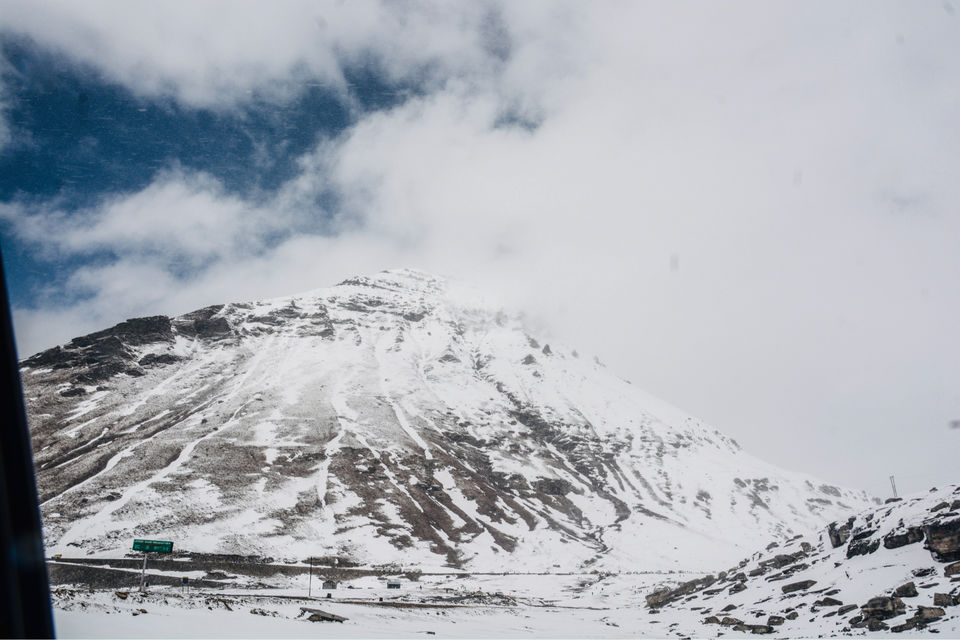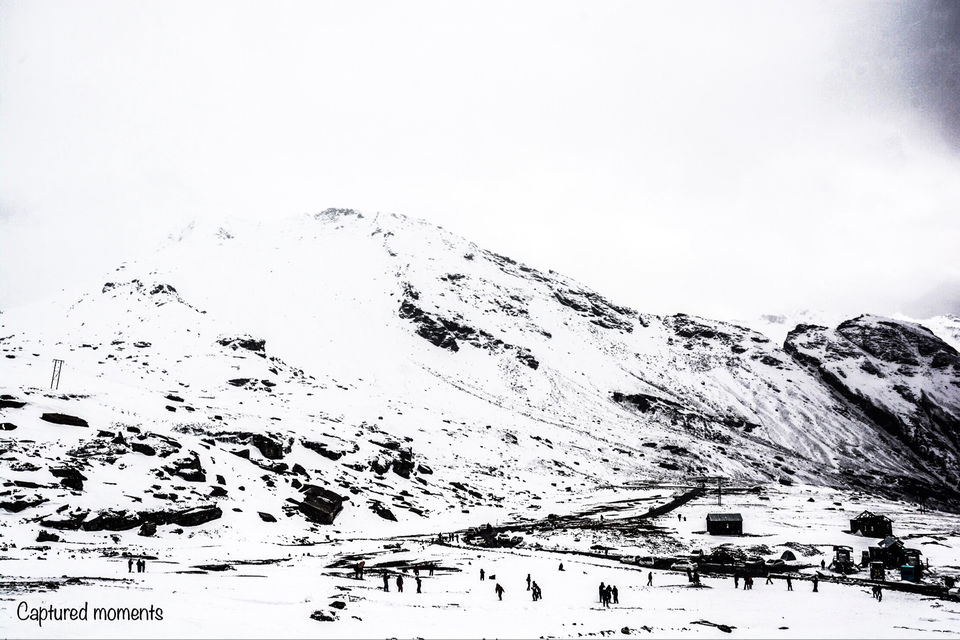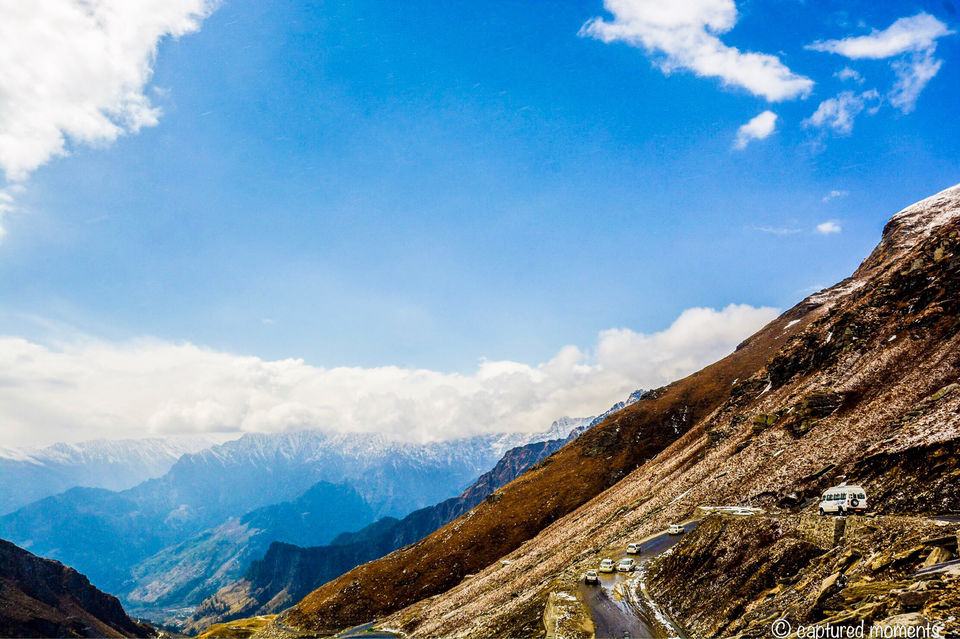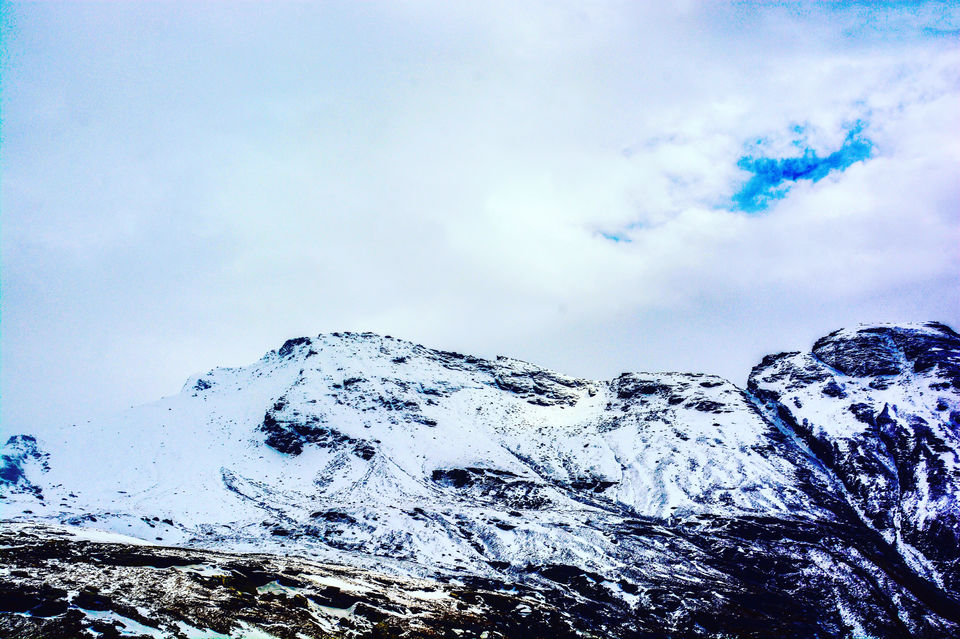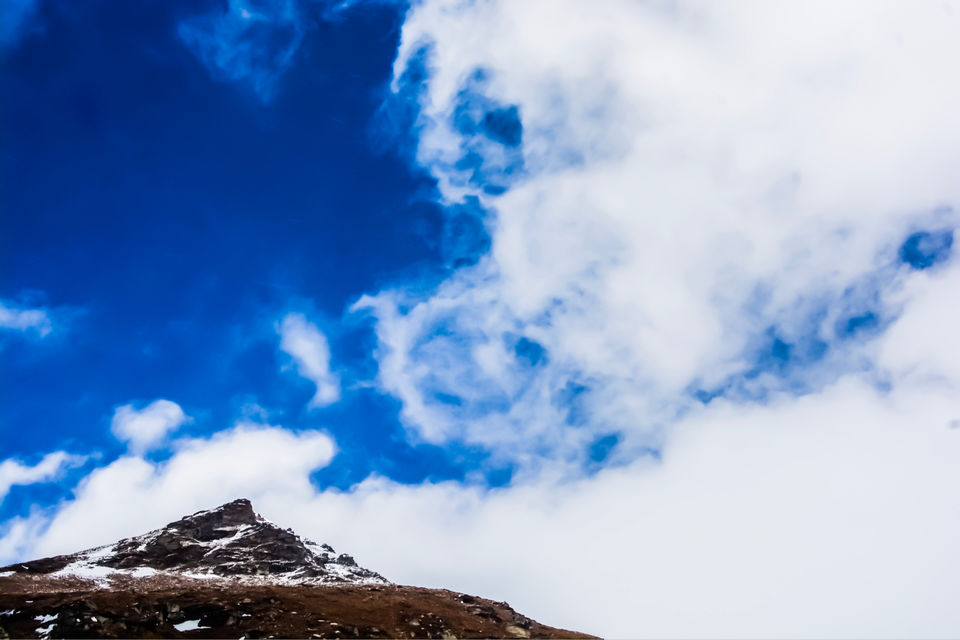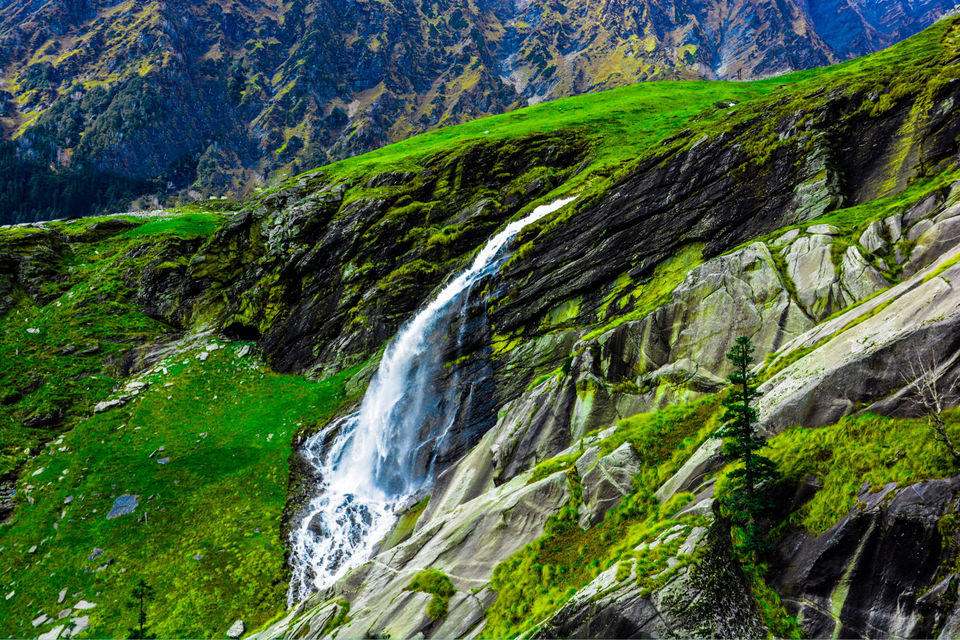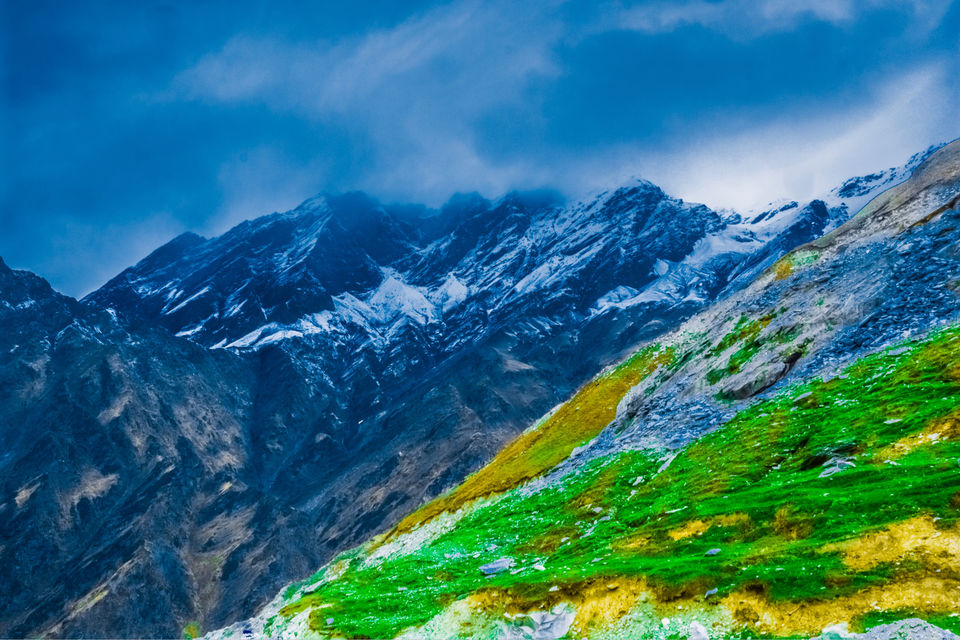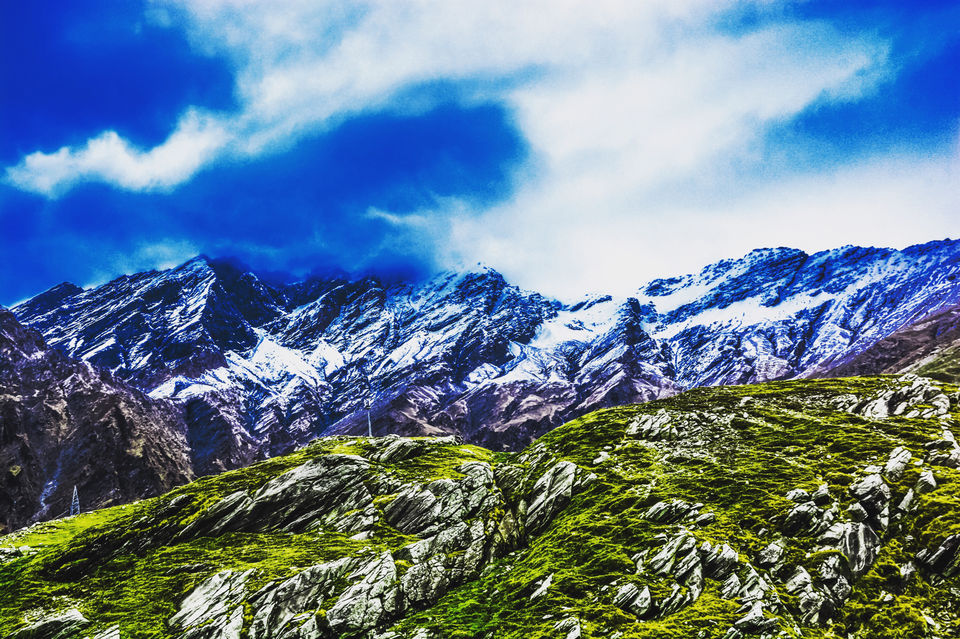 From Manali to rothang pass it took 3 hrs (52 km)
It's narrow road with heart thumping views.
We were pretty lucky to experience snow fall in October 1st week .coming back from rothang is the the hardest feeling. Am I missing the snow ????? Of course!! I am
So from rothang we went to Solang valley which is around 2 hrs .
In Solang valley there is cable car,paragliding,ATV rides are things to do in Solang valley.
MANALI LOCAL SIGHTSEEING:
We explored Mall Road in manali,did shopping ????
There are many cafes and restaurent in Mall Road one should taste,momos are delicious.
Hadimba temple , vashist temple,Mall Road in manali are things to do in manali
MANALI ➡️ DHARMASHALA :
From manali we have to return to kullu and from Kullu to dharmashala.
In Kullu we did paragliding guys ????❤️❤️ so much fun.such a wonderful adventure time we had.
Views are awesome ????????????????????????
I feel goosebumps when ever I remember paragliding memories ????
After paragliding we started from Kullu to dharmashala,it took 6 hrs (180 km approx) from Kullu to dharmashala
Reached dharmashala in the late evening and rested
in hotel room
DHARMASHALA:
We went to monastery in dharmashala and did shopping in mcleodganj and visited Dalai Lama temple. That's it for the day.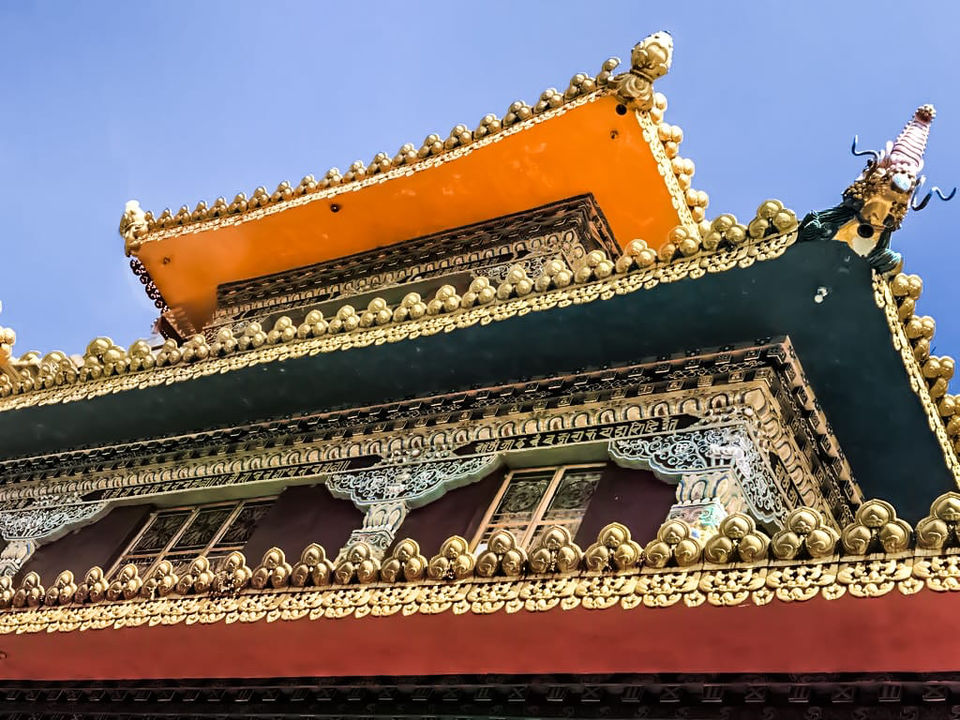 DHARMASHALA ➡️ DALHOUSIE:
It took 5 hrs to reach Dalhousie Checked in at hotel and after lunch we headed to Khajjiar,the mini switzerland. khajjiar lake is in centre and surrounded by pine trees ???? . In my opinion Khajjiar will look stunning in December time with snow .but in October there is no snow.There are fun activities like zorbing,horse riding .
Dalhousie to Khajjiar is 1 hr .
After Khajjiar we went back to Dalhousie and rested in room.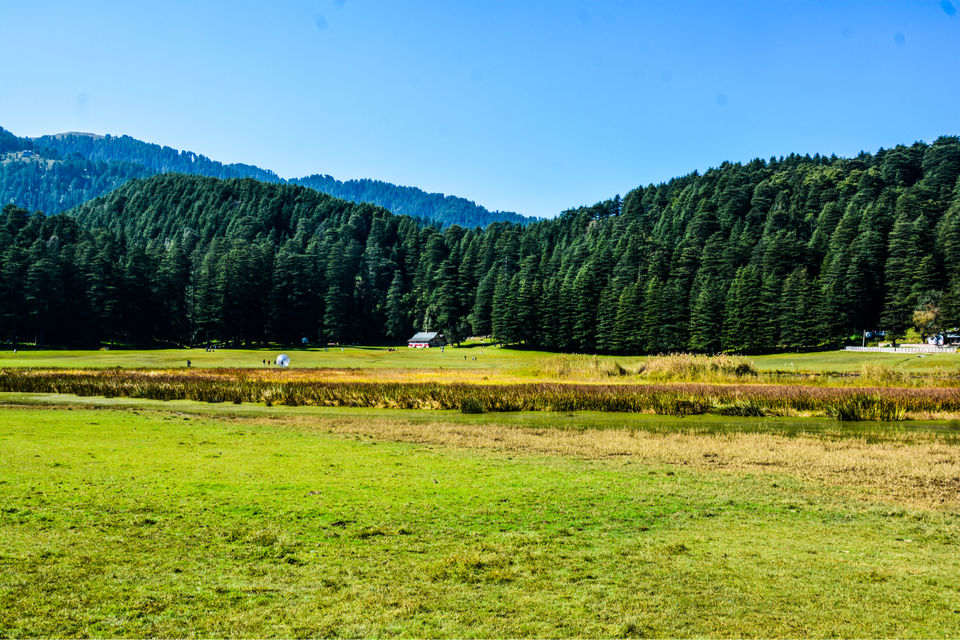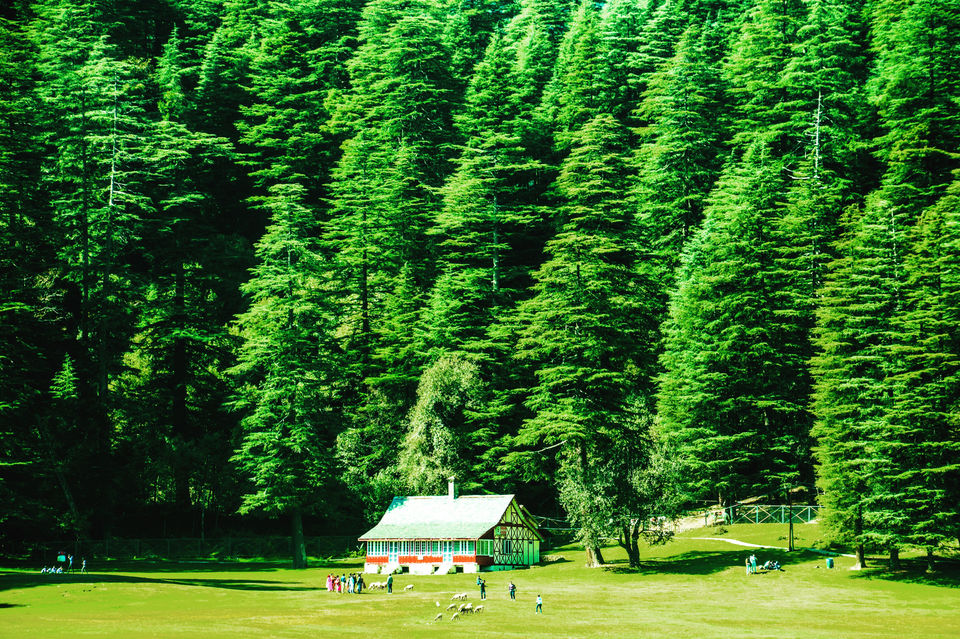 DALHOUSIE ➡️ AMRITSAR: 200km ,6 hours
After breakfast we started at 9:30 in Dalhousie to amritsar.
On the way we had a stop to visit Wagah border to witness the beating retreat ceremony.
The energy in the crowd witnessing the ceremony is in peaks.
The feel you get when you touch the flag is like pride.
After the ceremony we resumed our journey and reached amritsar.
That's for the day!!!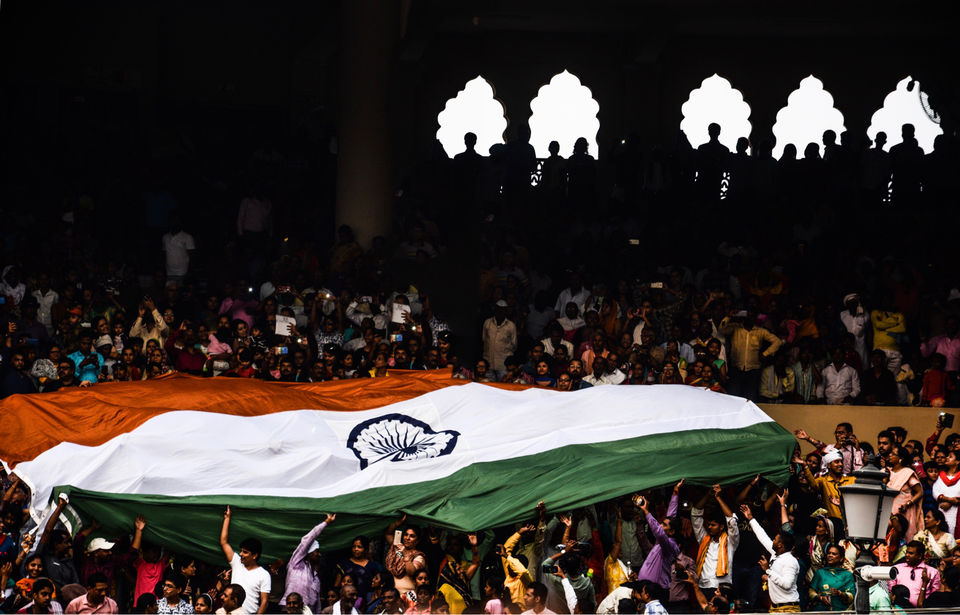 After the ceremony in Wagah border we went to golden temple in amritsar. A pleasant place to visit.
Golden temple will touch your heart either your religious or non religious it doesn't matter to witness the golden temple. It's a sanctity of harmandir sahib.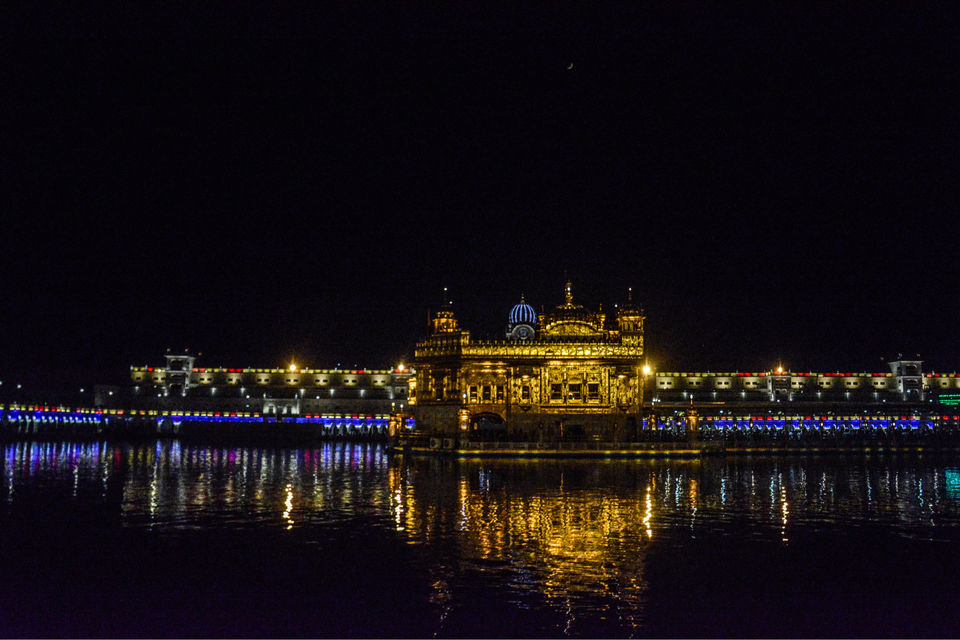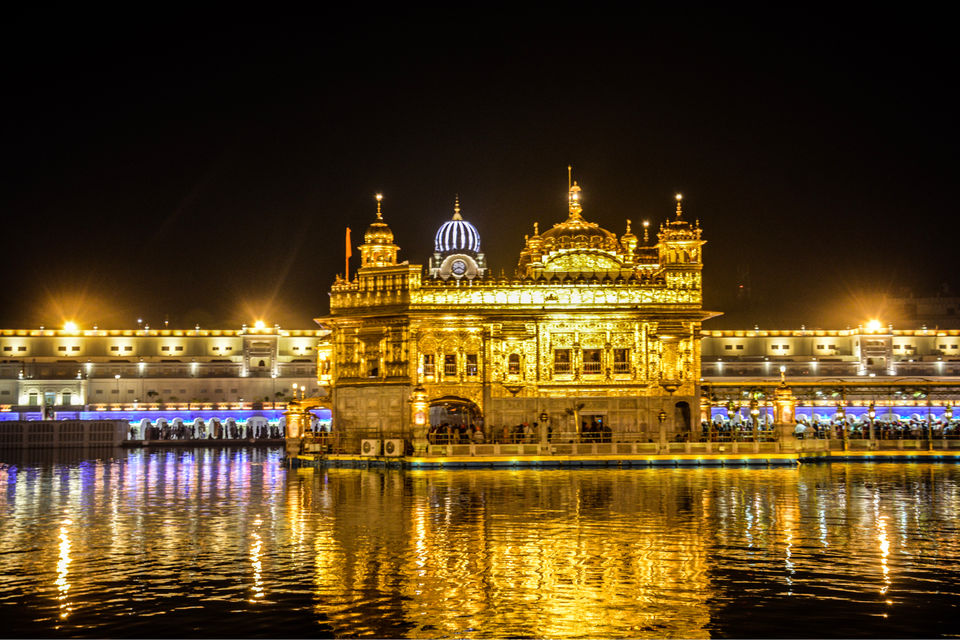 That's for the day ! Went to our hotel room and had dinner. There is a sad feeling in my heart that the trip is going to over and slept off.
AMRITSAR ➡️ DELHI : 465 km , 8 hrs approx
In the early morning at 4 Am we started in amritsar.
At 3:00 pm we reached delhi and rested in our room
In the evening we went for a bit shopping to the grand Venice Mall. Venice vibes ????????????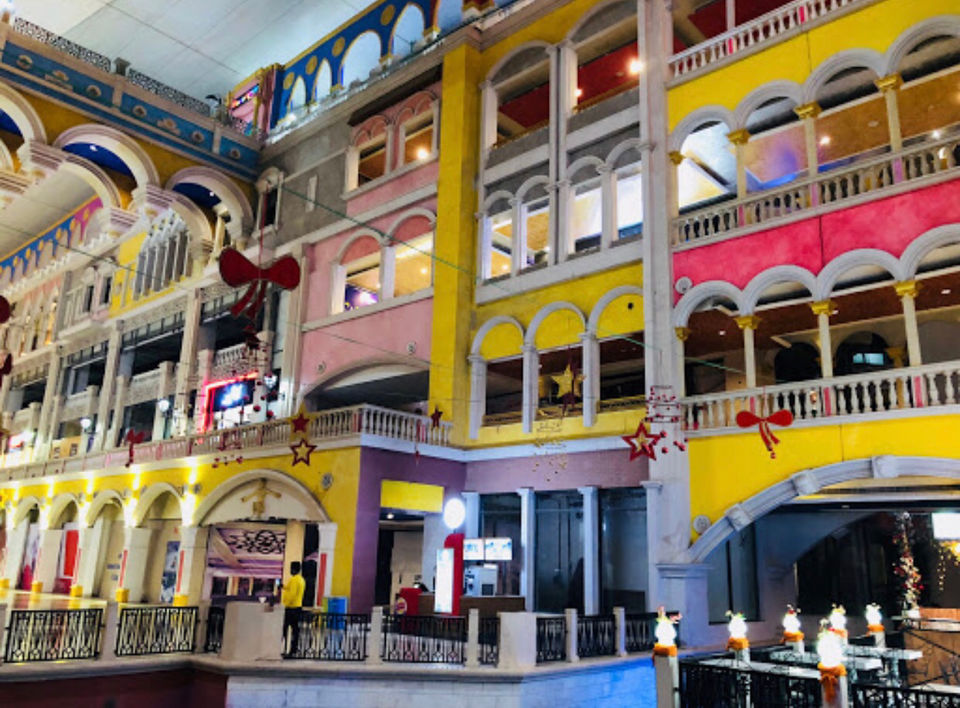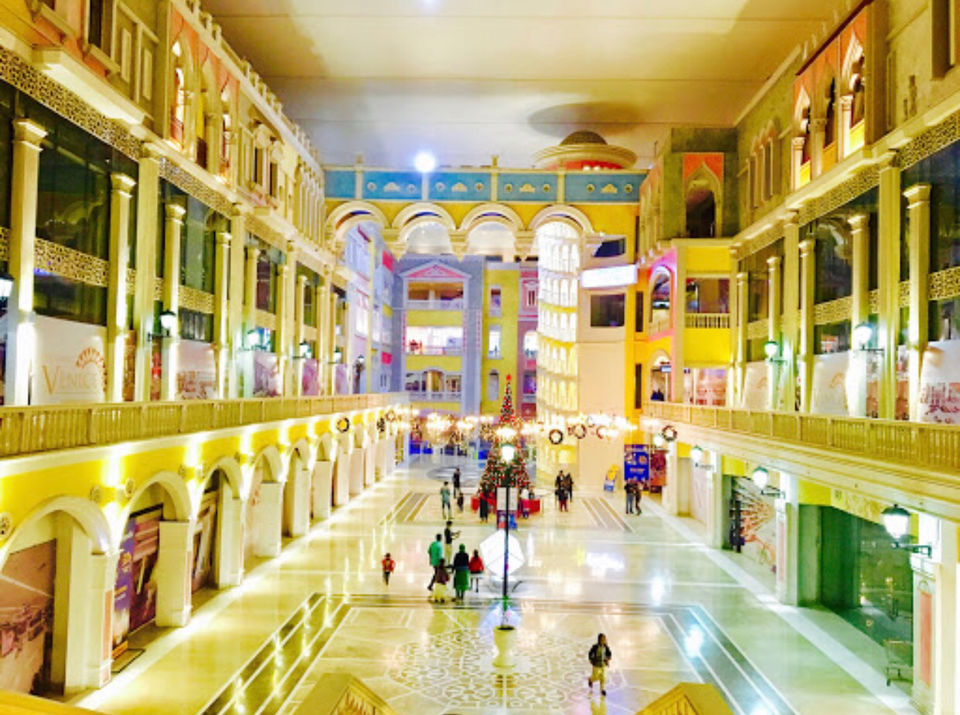 Next day morning we boarded the flight to home.
All the fun, fear,anxiety,adventure,love,caring what to say a number of emotions are filled in this trip with my friends which will exist in me till my last breath.
Pooja varma signing off.
Please LIKE,SHARE AND COMMENT.
Follow me on Instagram : its_poojavarma