Do you travel all the time because your job imposes you to? Did you love it at the beginning but you now receive travelling news not very happy anymore? Is this because you realized that there are a lot of uncomfortable things you deal with while being on the road for so long and you simply don't know how to improve your travelling experiences? Well, we think we can help you. All you need to do is to check out some more details from tips and tricks that will transform all your job travels into wonderful, world-connecting experiences. There are a few things in order to feel more comfortable while constantly being in a new place and we are more than ready to share them with you. Here are the ones we find to be very important.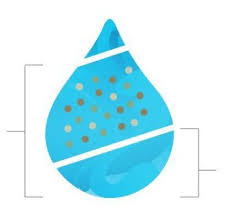 1.Take your laptop and a GPS- never travel without your laptop or without a GPS system. Opt for a small laptop, maybe even one that is especially designed for travelling and also get an internet stick. This will help you stay connected to your loved ones or to your superiors regardless of where you are and regardless of how inaccessible the internet access is in the place you travel to. I think it is needless to explain the importance of carrying a GPS.
2. Pack your shaver, toothbrush, toothpaste and floss- your personal hygiene is what makes you feel a little bit better while in a new place. In spite of the fact that you usually stay in hotels that offer you all the items mentioned above, it is better to have your own as this means not changing the toothbrush or the toothpaste all the time. This can have horrible repercussions on your dental health, so get your own products all the time.
3. Water softeners- learn more about finding the best water softener when traveling and make sure you always have one with you. Since you travel so much, it is impossible to avoid places with hard water. Hard water is water with high levels of calcium and magnesium, the water that makes your skin very itchy and dehydrated and the water that makes your hair stiff, regardless of the types of hair products you use. It is also the water that causes you stomach problems. Luckily, water softeners transform calcium ions into crystal ions, thus transforming the very acid, hard water into neutral water. Luckily, there are water softeners especially designed for travelling, so they are small and easy to carry. I know for sure that you will find one, as the offer available on the market is highly diverse. Do some additional reading on the water softeners that have excellent reviews from specialists and positive feedback from people who have already tested them and make your choice. I know for sure that you will spend your money on a product that will prove to be highly efficient and very useful during your travels. Just learn how to make a wise choice.