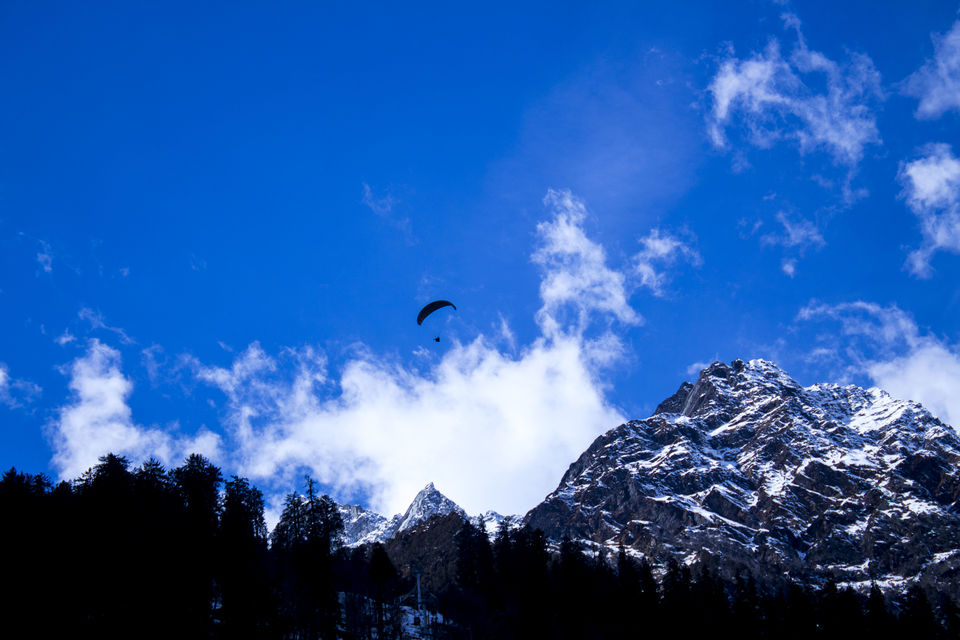 This Diwali, we decided that instead of struggling with the pollution in and around Delhi, we will escape to the valleys and snow. An immediate plan led to this travel video.
We booked the bus and hotel just one day before and left for Manali leaving college and stress behind (we had our semester finals just one week away :p). We stayed at Holiday BnB for only 900 rs per person for 3 days & 2 nights(buffet breakfast included). We booked a scooter the same day we reached Manali for just 500 rs per day from Touring Scooty whose owner Tenzin ji has a lot of great feedback online.
The first day, we went for local sightseeing, where we went to some famous temples, monasteries and then the Diwali market. The other day, we drove to Gulaba Snow Point and had a lot of fun in the snow. The ride up and down the adventurous roads was also quite exciting. Last day of our trip, we drove to Solang Valley, famous for its snow sports, ropeway and paragliding. We had an excellent time there too. In the evening, we set back for Delhi.
We had our breakfast in the hotel itself, lunch anywhere in the town. We tasted some local delights and dinner either in the market or hotel. The weather was quite chill and Diwali night was just lovely.
In the end, we just wished to stay longer but had to leave. We are planning a week-long trip to Manali soon. May adventures find us again!