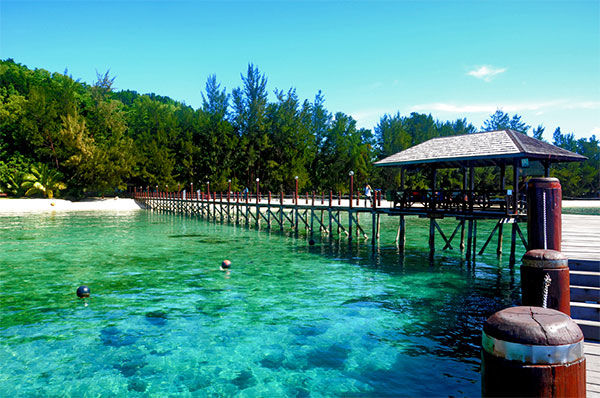 Manukan Island is Malaysia's first marine national park. It is located in the East Malaysian state of Sabah, off the coast of Kota Kinabalu, is easily accessible by boats. There numerous activities at the beach that shall keep you busy for the whole day.
Explore the lush rainforest in Manukan Island, enjoy a quiet afternoon at the beach with a romantic picnic for two, or exercise to your heart's content. Choice is yours!
Reach Kota Kinabalu by simply taking an express bus from your desired location in Malaysia, tickets can be booked from an online portal called redbus, your travel tensions will be well sorted.
Manukan Island, a true beauty of Malaysia. Although many travel to the majestic country of Malaysia, many overlook Manukan Island and the many things that there are to do there.
When visiting Malaysia, you will quickly be involved into the hustle and bustle of the city, sometimes spending your vacation in serenity is worthwhile.
The crystal clear waters, amazing views and the fun that Manukan holds will engage you for long. Imagine yourself with sand between your toes, the sun shining on your skin and the pleasant ocean breeze kissing your body as you are sipping on a soothing beverage. Manukan Island makes this reality!
One of the favourite things to do is to go snorkelling. It is popular for its gorgeous corals, vibrant fish and amazing rock formations. Real treat for your eyes! A variety of fish will swim up to the feeding location, so enjoy the view and have some fun giving the little (and large) fish some lunch.
There are many crannies and nooks of the island that you can discover. In fact, half of the island is preserved rain forest and the other half is a small village, explore the astonishing Island in your own way.