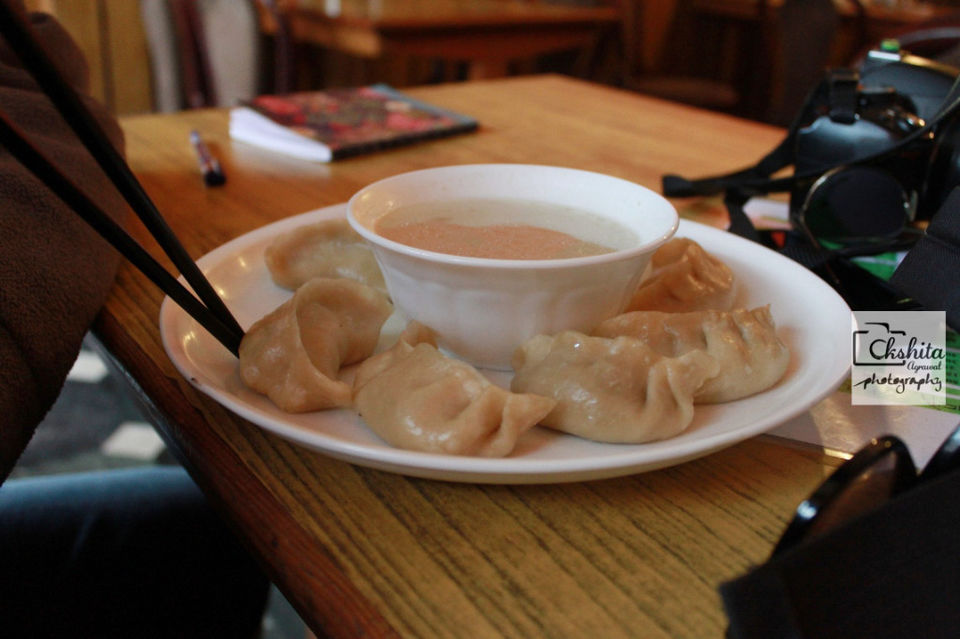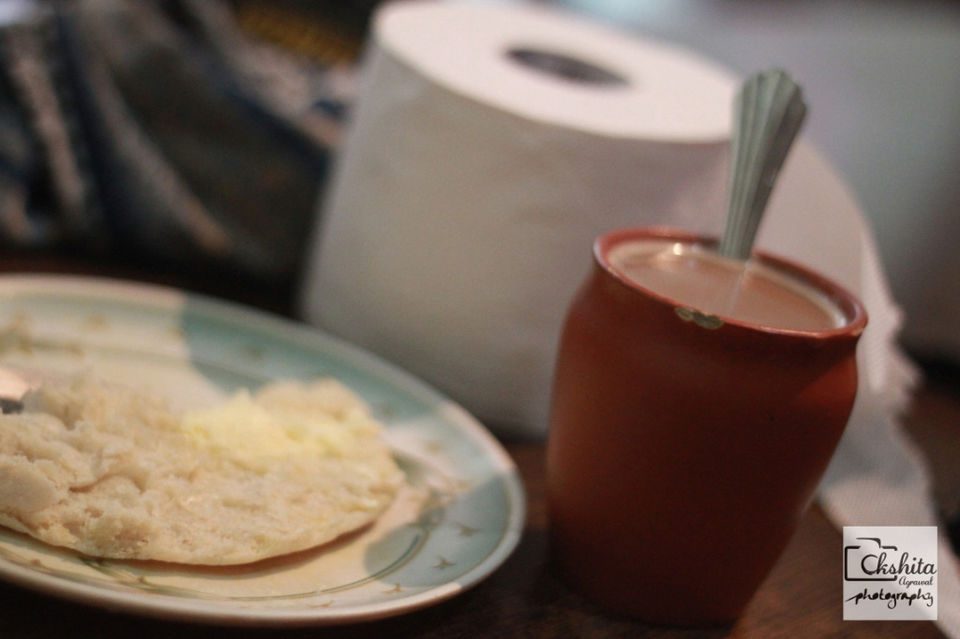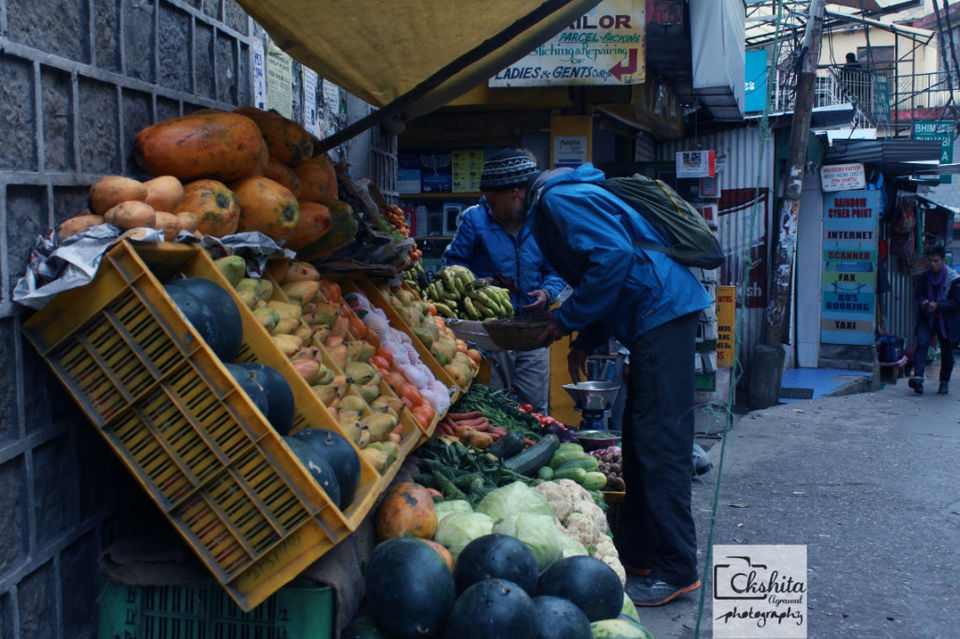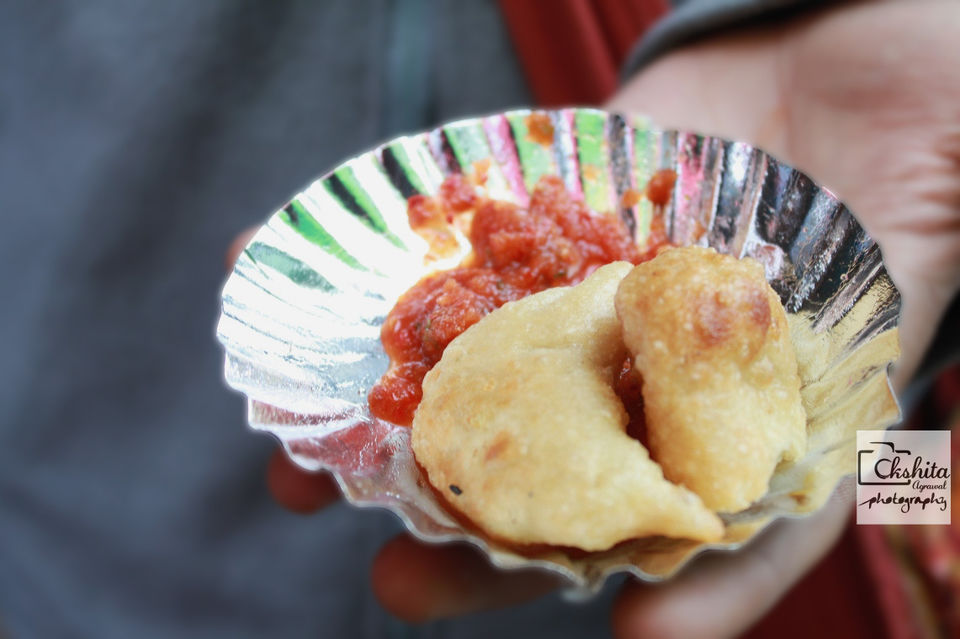 Some 'must tries' when in McLeodganj! 
1. The Coffee: If you like your coffee strong and hot, make sure you get your hands on some fresh coffee and sip it with home made bread which is quite popular in McLeoodganj. Dont miss out on the toilet paper roll they give you to wipe your fingers! 
2. Fresh Fruits: Grab some fresh fruits of the streets as you walk around the small town. The fresh fruits, plucked and picked from a farm nearby will melt in your mouth, their freshness and sweet flavor freshening you to no end. One healthy way to start off your vacation!
3. Beef Momos: Look out for cafes and try some mouth watering beef momos served hot with clear soup that will blow off your mind.
4. Street Smart Momos: Lookout for the ladies who sit next to the monastry and feast on vegetable, chicken and potato momos- both steamed and fried. I can assure you that each piece would be a step towards heaven, bringing warmth to you in the pleasant weather of McLeodganj. For as cheap as Rs 10 for 4 pieces, they can be your lunch, dinner, snacks and breakfast!
On a recent trip to McLeodganj, I found myself savoring sumptuous meals and lipsmacking street food. Here is my trip in food and photos.