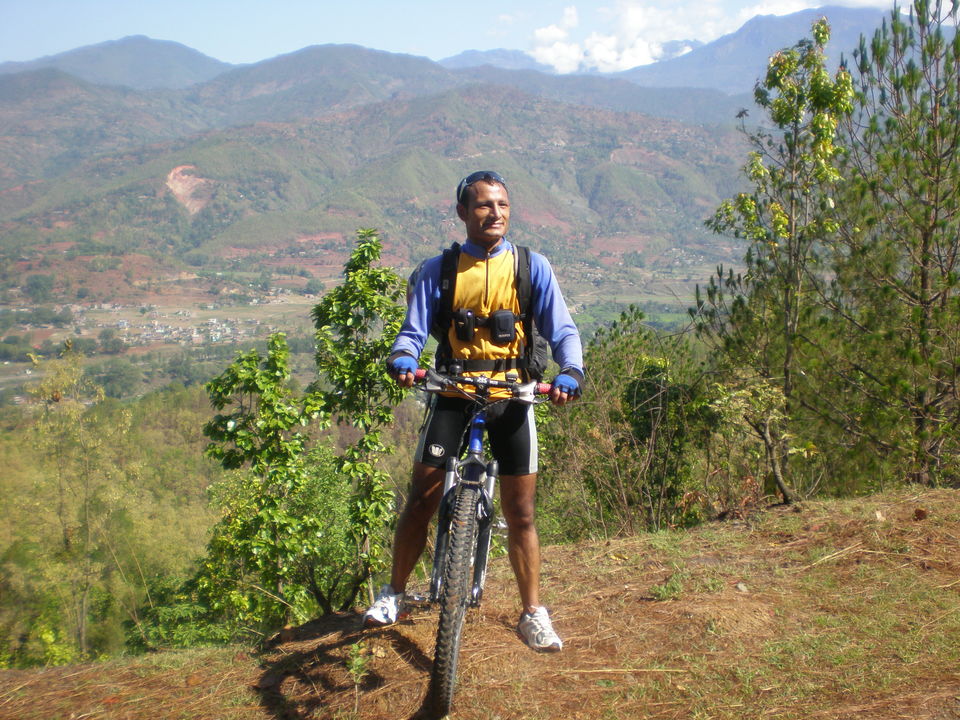 The Kathmandu depression offers a number of Day tour choices for all levels of riders, from a simple afternoon jaunt into the country to a full days mounting and single track exploration within the park and everything in between. Biking within the depression will take you to  gorgeous panoramas of range of mountains and many for more in visit High Pass Adventure Pvt.Ltd.
Day tour 1
Thamel to Tolkha 35km – moderate Ride 3/5 hours
This fun and moderate ride explores the tracks and trails in the North of the valley. Departing from the shop, riders need to navigate about 4 km of traffic roads before an easy 4km climb on a paved road up to Mudkhu. Mudkhu is every cyclist's favorite place for tea and a chat, you may meet some locals here. From here ride to Tinpipple and then head off road on jeep tracks and village trails riding through villages and rice fields. The trail hugs the valley rim and offers good views of Kathmandu and a good insight into semi rural life in Nepal. The trails are easy and undulating with many easy ups and downs. Reaching the ancient town of Tolkha we take lunch at the temple. Return back to Kathmandu on easy roads
Day tour 2
Thamel – Mudkhu – Tinpiple –Jhor -Tolkha – Budhanilkhanta – 47km – Moderate Ride, 4 /6 hours
A mix of off-road,road trails and the best single track sections on offer in the Valley north. side, your way through the rice paddies and semi rural villages and test your skill on some of single track. The ride combines sharp, steep climbs, sweet down hills and single tracks. There are many variations on this route depending on where your guide takes you and your fitness and skill.
Day tour 3
Thamel – Tinpiple - Kakani – Bhudanilkhanta – 57km – Hard Ride, 5 / 6 hours (The Scar Road)
One of the most challenging rides in the valley that rewards you with fantastic mountain views on a clear day and some of single track riding in the dense forest. The ride starts with a long on road climb of around 27 km to Kakani (you also have the option of going on the bus or in a jeep). The last 5 km of this climb are quite steep. Stop for rest and lunch in this tiny village and admire the Himalayan views. From here we enter the park and have a short but tough climb that may involve some push and carry. Things get exciting as we enter the jungle and the track narrows. some of technical riding abounds. Emerge from the jungle and drop almost vertical back down into the Kathmandu Valley.