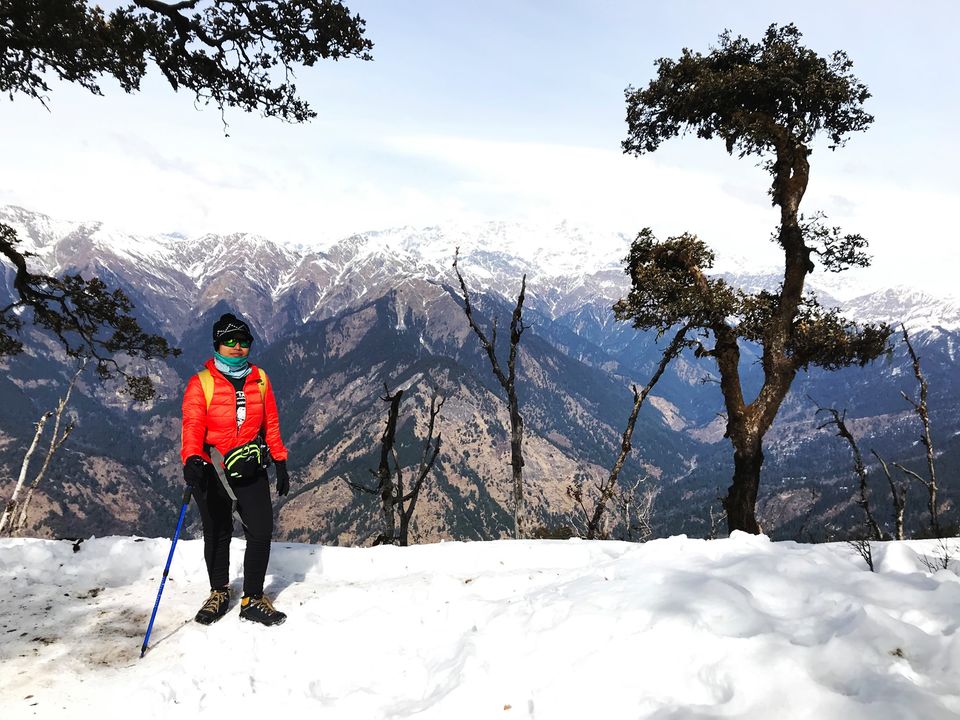 What can be A better plan than celebrating year-end and welcoming the new year with Classic Winter (Snow) trek with friends?
Go on a trek to Mukta Top. It has everything you wish for on a trek, walk through forests and pleasure in the pathless woods, camp in endless meadows, Night sky showing off its natural hues and full of stars.
Altitude: 11,820 ft
Our itinerary was:
Day 1: Kuflon (4600 ft) to Shiladuni (6782 ft) - 4 km, 4 hrs
Day 2: Shiladuni (6782 ft) to Kauri (7781 ft) - 2 hrs
Day 3: Kauri to Mukta Top (11,820 ft) back to Kauri - almost 10 hours
Day 4: Kauri to Kuflon - 6 hours
At the beginning (Day 1 and Day 2), it was just a trek for us, which would probably be climbing and descending the mountains!!
It's difficult to capture the beauty of our campsites in words, You can just sit at the campsite and stare into the distance for hours. And, you will not get tired. The sunset at shiladuni is something that will make anyone melt.
Day 3 in our last stretch to summit was so much more than I thought it would be !! There were times, especially near the summit, when I thought that's it, I am not walking a step ahead. all I need to do is gather the courage and put one foot in front of the others, again and again, and again ….."The difficult road often leads to a beautiful destination "- Absolutely Yes!! I was stunned by the beauty of the Himalayas and the view was so mesmerizing!! White SNOW all-round, rocks and trees added up to the beauty!!! The meadows of Mukta Top allow you a stunning 360-degree view of the mountains. You can even spot all the prominent peaks of the Gangotri range from here. To name a few, you can see Mt. Jaonli, Kalanag, Bandarpoonch and Draupadi Ka Danda. You will feel the presence of air around, the noise of the snow being crushed under the feet, you feel the purest form of energy, you get flushed, you feel the blood coursing through the veins. And then you look back and realize that your lofty problems are now not so worthy.
right while climbing and having a conversation with self you'll believe that It's not the mountain you conquer, but yourself!
Just four days has so many stories to tell, A struggling story of ascending and descending a snowy mountain without microspikes(ignorance isn't a bliss always) and one poop story.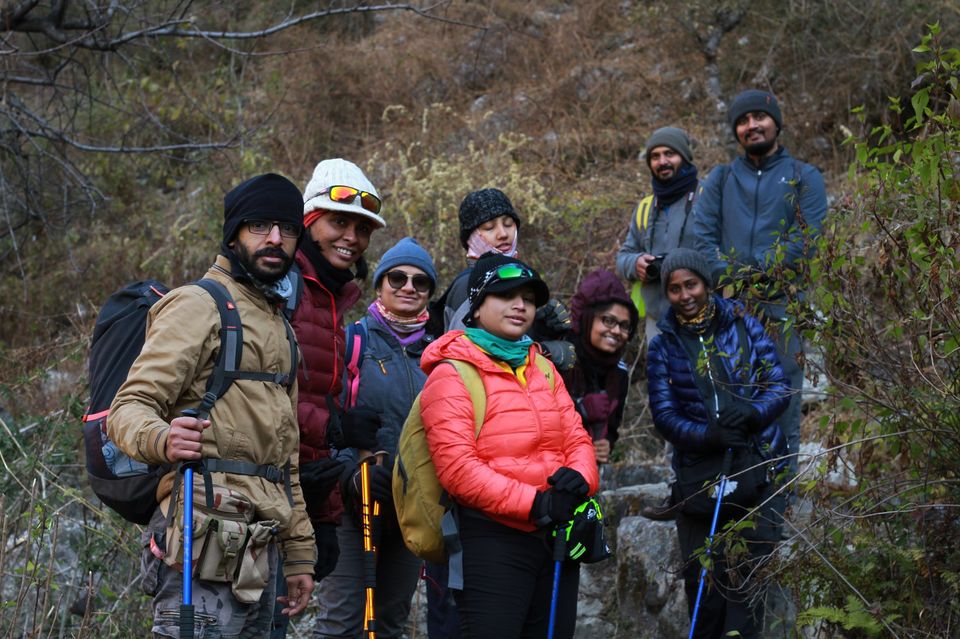 I have modified lines read somewhere to summarise the entire trek here:
take me back
to the endless meadows,
to the distant Gangotri Ranges,
to the place
where winds whisper,
where trees sing songs,
where clouds dance around the mountains,
where the sun paints the sky,
where distant stars are seen in clusters,
to the people
who walks uphill together,
who run downhill together,
who gives a hand when needed,
who jokes even when it's not needed,
who plays UNO,
who gives massage when needed,
who have fun together,
who tells ghost stories,
who can do any nautanki for a good photo,
who sing together,
take me back,
take me back,
take me back. . .