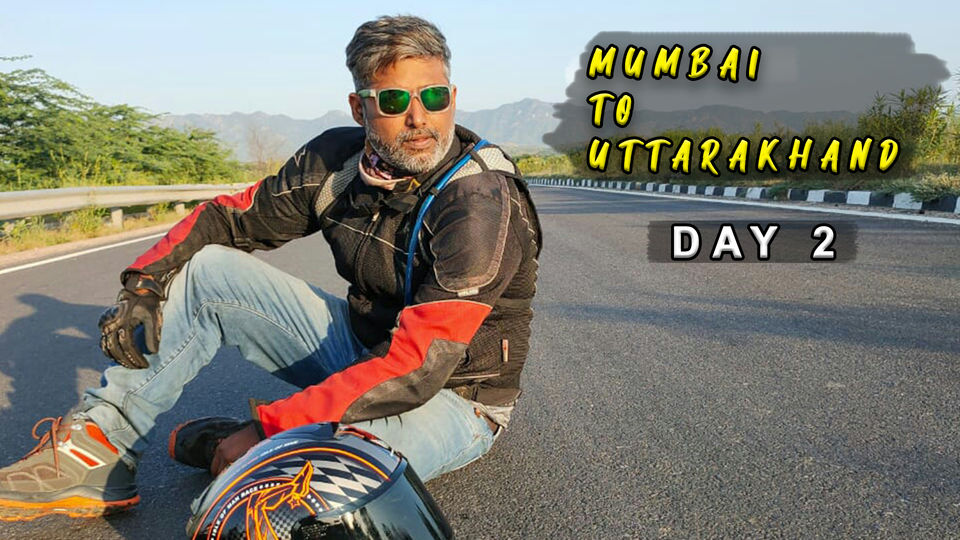 Well, first of all, I didn't anticipate my first travel blog to get so many views. I am thankful for all this lovely experience.
I jotted down the blog on the first day of the ride itself that is on 10th October as I had plenty of time. But after that, all days were long and tiring days. I am also making a video series, so deliberately I delayed to post the blog.
So, let's commence with the second day of the ride.
Normally I am a late riser, but whenever I am going on a ride, my body clock wakes me up very early. We all woke up around 6 am and started gearing up and loading our bikes. Target was to leave by 7.30 am, but as we were at our friend's place, he had to wind up space as it was a vacation home and no one was staying there.
Around 8:15 am we started to roll out. The good thing was that his home was just a few meters away from the highway. And in no time we were crushing at 100kmph, filtering the traffic and riding in a stacked formation we reached Ahmedabad around 10 am. We all fueled up and started hunting for a decent place for breakfast.
After three failed attempts, one hour later and consuming lots of dust we got a nice place to replenish ourselves. We enjoyed our brunch and took sweet time to roll out again. Before heading out we enquired about the road conditions towards Ajmer with the restaurant's owner. As per him, still 70 kms ahead the roads were under construction, so he advised us to take a detour through Abu Road.
My steed had already started giving the same trouble. So I was very much worried now. This situation made the rest of today's journey less delightful. Oil had started to run out from the engine so I can not move with the same velocity as all other riders.
But they all were kind enough to gauge my dilemma and supported me. This is what makes the riders a different clan. Abu road was the highlight of the day. But before we hit Abu road, we faced slow-moving traffic and bad patches on narrow roads. The Sun was beating hard so took hydration break at 2:30 pm and enjoyed sugarcane juice. Half-hour break and some fluids made us quite refreshing.
Once we hit the Abu road all hell broke loose. Everyone went crazy looking at the highway and they all started to blast far away from me. Somehow I hold on to my horses and kept my pace in threshold. They all were doing 120kmph, lovely weather conditions, wonderful roads, very less traffic and the view of Mt Abu at the distance made the ride fabulous. We all couldn't help ourselves and broke the momentum to enjoy the stunning landscape.
The golden hour had started and the timing was perfect for photography. No need to guess as we clicked lots of pictures, time was running out so resumed with the journey. Had few oops moments as there were lots of cattle grazing on the median on few patches.
Before we could complete the beautiful and smooth road we hit darkness. I hate riding in the dark, at unknown highways. We were sure we won't make it to Ajmer as I was regularly keeping a check on the map. Ajmer was way too far figured that out on the Jodhpur intersection.
That beautiful section was isolated and had very few human presences. Reached the first petrol bunk and asked for directions just to double-check. It was already pitch dark. So kept heading forward until we reached some residential area. Time was 9:30 pm stopped by the dhaba and ordered food. Spent an hour at that place, meanwhile, we decided to ride an hour more and call it for the day. No one was willing to continue with the travel and luckily just 15mins into the ride we found a hotel on the highway at Nathdwara and checked in after a nice bargain.
This turned out to be a great decision as this was the last residential area. We came to know about this one on the next day.
If you have read all the way till here then, please leave a comment. Next blog will be out soon.