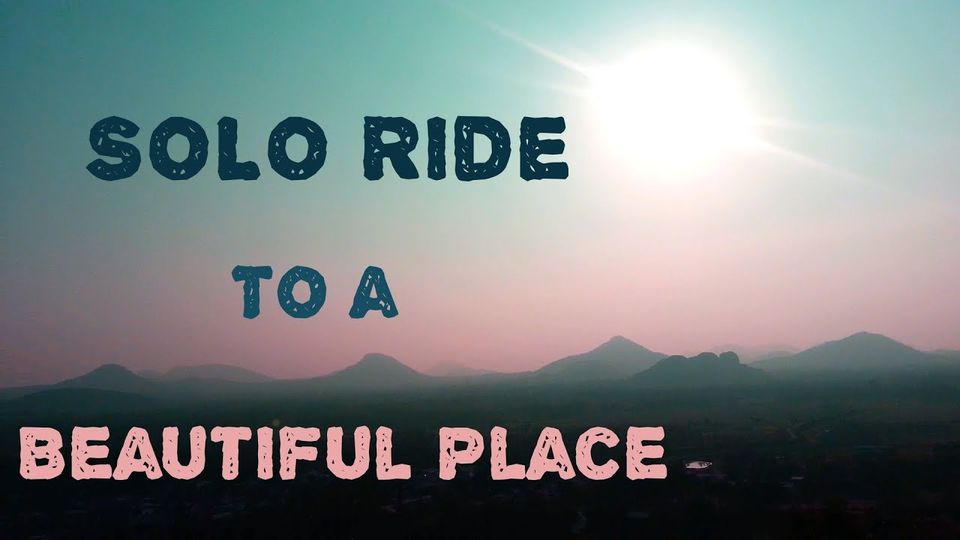 GaviRanganatha Swamy Temple, Channapatna:
A Beautiful, Scenic Hillock near Bangalore and an ideal spot to catch the Sunrise. Its one of the unexplored and lesser known hill and hence totally free from crowd. I was the only Soul on the Hill that day so it was a Solo Ride in its true sense. Stay tuned for Part 2 of this Ride where I explore the hill.
Give a thumbs up if you liked the Video and please share the Video with your friends. Happy Trailblazing!!
Google map Location: https://goo.gl/maps/iFNHygDS6Y62
You can have breakfast on the way in Bidadi in any of the Thatte Idly Joints on Mysore Road. There are so many new ones that have come up in recent times that you'll be confused where to stop.
PS: If you don't like Idlys then you can try Dosas & Rice Bath :)
Some of the best ones as per my experience are below:
1) Sree Renukamba Bidadi Thatte Idly - One of the oldest and the best for Thatte Idly with butter and medu Vada. Easy to miss this one while driving. Look for the board. This is after a few other hotels. https://goo.gl/maps/D3PmXZ7jrdP2
2) Shree Shivadarshana Shashi Thatte Idly Hotel- Good one. Serves Dosas as well. Enough space to sit. There's huge crowd on weekends so have to go for self service. Parking Space is available.
3) Shree Shivasagar Thatte Idly Hotel and Dose Camp: The first one with a Big yellow board while coming from Bangalore Side. There's Ample parking space which is why most people stop here.
4) Hotel Guru : Rice bath is good. The Idly's and Vada's not so much. Used to visit this place only for Rice bath.
Toilets are usually at the backside of the Hotels. Just ask around.
If its the ambiance that you are looking for then you can stop at A2B(Adyar Anandha Bhavan). But I'd any day prefer tasty food in a small hotel to the ambiance of a big restaurant with hefty price.
===============================================
Follow me on
Facebook: https://www.facebook.com/TrailBlazerVinay
Instagram: https://www.instagram.com/trailblazer.vinay
===============================================
I'd recommend Gavirangana Betta as a Breakfast Getaway destination from Bangalore since its quite near.
All the other hills near Bangalore like Nandi Hills, DD Hills, Avalabetta etc are way more popular and over crowded on weekends. Very few places like this offer the scenery and the solitude.
Please keep the place calm and clean if you happen to visit this place. Carry your Trash with you and please do not litter.
Happy Trailblazing!!
============
Camera Gear
===========
GoPro Hero 3+ Silver: https://amzn.to/2sZ861f
GoPro Hero 6: https://amzn.to/2sZFK6V
Spare Batteries: https://amzn.to/2lbGEJ9
Nikon 5300 DSLR: https://amzn.to/2sZiCp3
Suction Cup Mount: https://amzn.to/2yeClWR
MonoPod: https://amzn.to/2thyrXR
Gorillapod: https://amzn.to/2JOFTRc
Lavalier Mic: https://amzn.to/2HRhMzm
Memory Card: https://amzn.to/2tcJRMp
Accessories
Car Charger (23W Dual USB 4.8 A) : https://amzn.to/2tbSWor
20800mAH Power Bank: https://amzn.to/2ynV0Qr
WD Elements 2TB Portable Hard Disk: https://amzn.to/2LSBddx
TubeLess Tyre Puncture Kit: https://amzn.to/2JWUbSW