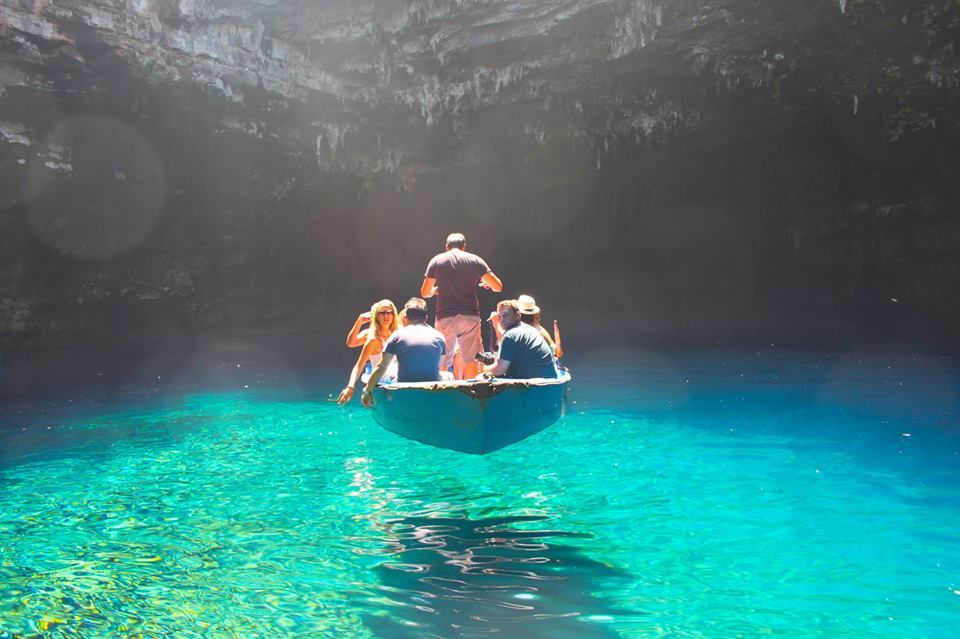 My weary mind was looking very forward to summer. I haven't been on a summer vacation for over 5 years, and I wanted this summer to be something special. My idea was to make up for all those missed years and cram five summer worth of experience into just one trip.
I have been yearning to go to Greece for a looong time. So I thought this was the perfect opportunity to fulfill all my desires. I will go on a experience packed trip while visiting famous Greek islands. Read about my adventures on the Ionian Islands in Greece.
Corfu - where the adventure begins
Corfu is the first Island in a row, if you look from north to south. It was a no brainer that this would be my starting point. Since i was planning a fast paced journey, I was looking to for a cheap deal on the trip and accomodation. I was very happy when I found an organiser that fit my needs, a cheap, college-oriented one.
The arrangement was held in Kavos, basically a Greek version of Las Vegas, considering the attitude of tourists there - what happens in Kavos, stays in Kavos. Or on social media, because at one point, the locals were soo over drunk British tourists sleeping on the streets, that they started taking pictures of them and posted them online. Some news agencies picked up the story and you can find it if you'd like to.
Anyway, that's Kavos for you, a place where teens and college kids go to party, and drink to forget the bad decisions they will be making. My goal wasn't partying, but I didn't really care. As long as I could get a cheap deal and start my journey.
Since I am from Serbia, Corfu has a special place in the history of our nation. During WWI, Serbian forces had to flee the country and cross over 700 km on foot, with war equipment, women and children. Their destination was Corfu, where they recovered and prepared for incoming battles.
On the Vido islet there is a mausoleum built in honor of all the lives lost when Serbian forces came here. It is near the town Corfu, so I took a boat trip and went to visit it.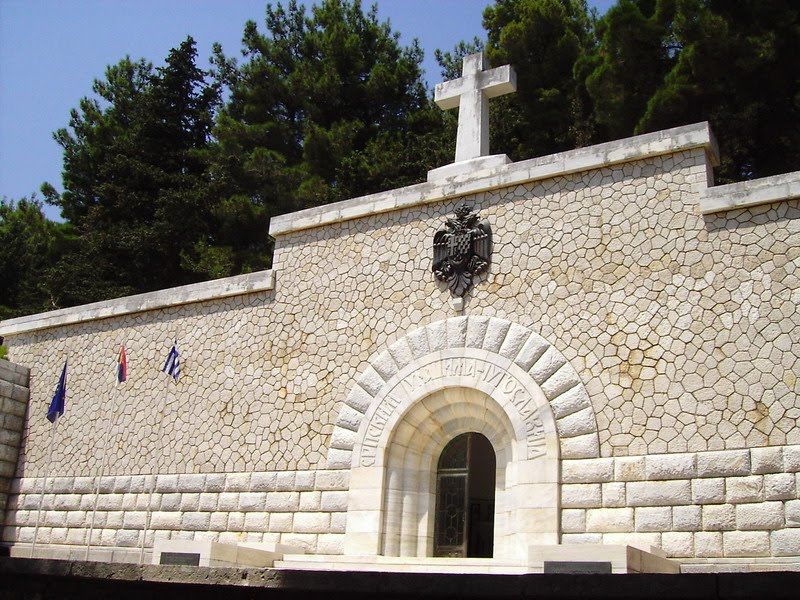 During my boat ride, captain of the boat, Yorgos told me about beautiful islands near Corfu that really stick out of the usual, Paxos and Antipaxos.
The islands are made of white bedrock and the contrast of crystal clear blue waters and the pristine white rock is incredible. Paxos is fairly populated and has three little villages. The starting point is Gaios, the ,,capitol''. What the fascinated me to most here was the old Venetian fortress built on Da Vinci's designs. I like ruins, the feeling of history on a place like that is what really gets my head spinning.
I was told that i have to try trout in the fishing village Laka, and I have to say - it was awesome. On the other hand, Antipaxos has no regular population, but there are tavernas, and a vineyard. I can't really tell if the vine is good (I won't pretend I know vines) but I can tell you that a glass of vine and the view of the Sun slowly hiding behind the deep blue horizon is a an amazing ordeal.
On the way back to Kavos, it was already evening, and the town was ready to go bananas. But I was too tired, I just wanted to sleep, there was a long day ahead of me.
Next stop - Lefkas
Lefkas is south of Corfu, so it was the next step in my journey. I got on a boat from Corfu, and the ride itself was fairly pleasant. There is a port in Nidri, one of the main tourist destinations on the island.
I haven't visited the town itself, because I heard there is a lot to see nearby. Mainly the Dimosari waterfall which is around 3km away from Nidri. It looks like a desktop screen saver, but with less saturated colors in real life. That does not take away from the scenery at all.
When I got back to Nidri, I was headed to Cephalonia. On the way there, we passed next to Scorpios island, the notorious party destination for rich and famous. An island privately owned by greek tycoon Onassis. He transformed the whole island from what was basically a huge rock to a prime getaway for the creme la creme of jet-set. You can't visit the island, because it's guarded by mercenaries or something like that. Which I thought was really cool.
Cephalonia - the inner beauty
You know what they say - beauty comes from the inside. Well, if that's the case, then Cephalonia is definitely gorgeous! Why is that? Because the ground itself is full of minerals that have amazing properties. How I found that out? When I was on a bus from Fiscardo to Myrtos beach, I saw some goats on the way.
Now I noticed they kinda had yellow teeth, I am no goat expert, but I thought that wasn't normal. Did I inhale some fumes from the gas, or the Sun took a toll on my head? Because the longer i looked at the goats, the more yellow their teeth were. As it turns out, because of the minerals in the ground, the goats have yellow teeth! Locals like to say that Cephalonia is so rich they have gold in the ground.
When I got to Myrtos beach, I realised why it is one of the most photographed beaches in whole Greece. You noticed by now that I wasn't really focused on visiting beaches, but this was along the way and I didn't regret visiting it.
What really boggled my mind was the Melissani lake and cave. Our boat captain (I swear there's a captain named Yorgos in every place in Greece) said that the roof collapsed over time, and now the sun rays create an incredible scenery when you enter the cave.

I am glad that was the last thing I saw on my adventure, because it really was a cherry on the cream. I didn't get to visit Zante, but that's an adventure for some other time.