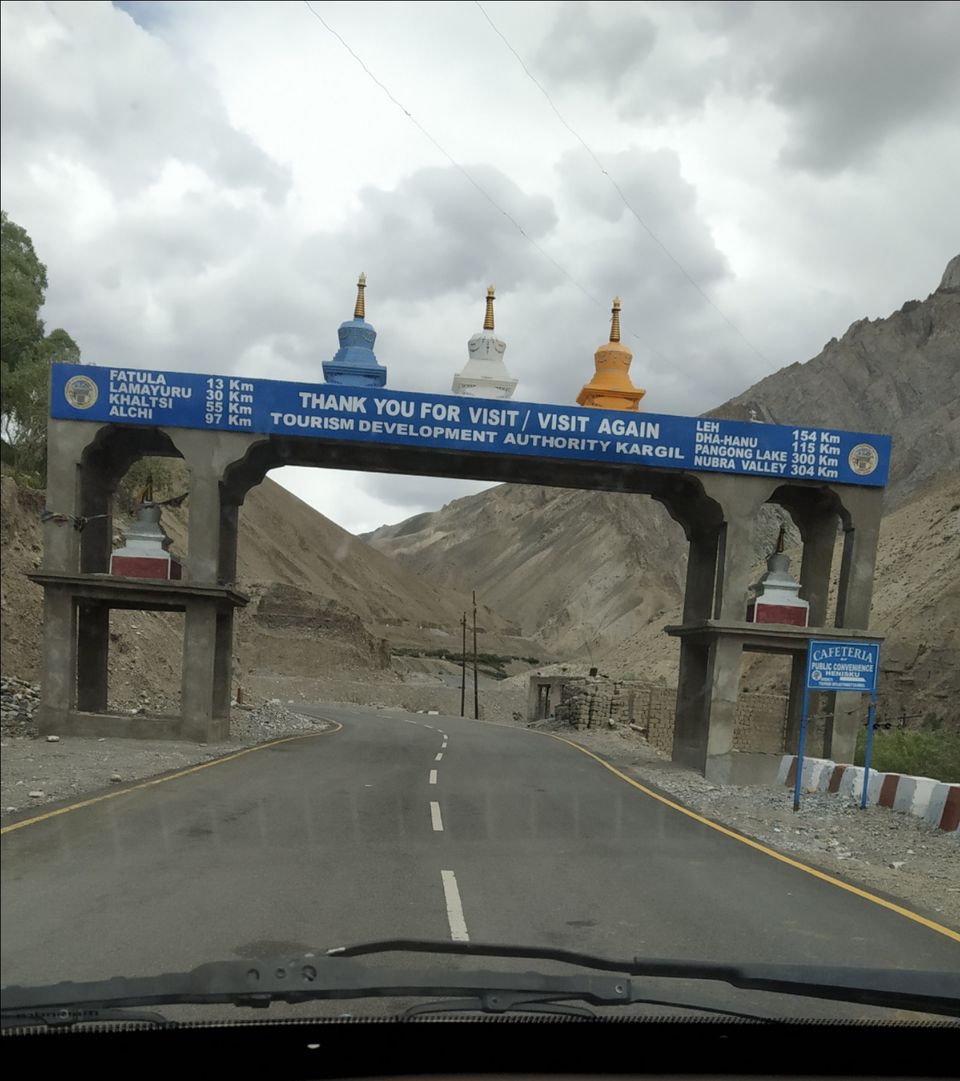 14th July --Road Trip from Srinagar to Kargil
After a sojourn at Dal lake Srinagar, that excitement to witness that much awaited Road Trip through the Astonishing Himalayan Mountains woke me up early morning at 5.00 am, I was so so looking forward to see these mountains which I had been seeing only in TV, Instagram or Facebook being uploaded by those other lucky travelers with some Fancy Captions, yeahh now finally it's my Turn 😍.
So I woke up at 5.00 am, that House boat owner dropped me at the bank of Dal Lake at Ghat no 11, I hired an Auto and reached TRC taxi stop, I booked a front seat for myself in 1000 rs to Kargil, otherwise they charge 800 rs to Kargil, it's a 5 hrs journey from Srinagar to Kargil, but wait... It's not that smooth, I had to wait for entire 3 hrs until the Taxi got full by approximately 8.30 am, you really need to keep patience to wait for 3 hrs otherwise private taxis are also available if you are traveling in group of 4 to 5 persons.
The Driver finally started, it took approximately 1 and half hour to cross the Srinagar District, my eyes were continuously searching for those sky touching high Himalayan mountains and there they are . . I was awestruck, I just couldn't take my eyes off, those snow clad green Mountains that's Himalaya can't be compared with any mountain whether they are sahadry ranges or satpura ranges, the experience of seeing Himalayan mountains is simply amazing.
The roods are not that smooth though, one has be expert in driving through the mountains, and even if you are exper you have to be extra cautious while driving through the passes, the one pass we crossed was Zozila pass, the roads through Zozila was still under construction and too dangerous to drive through, however my driver was a local and very use to of driving on the mountains so whenever I got scared he made me assure to make us reach safely and asked me to enjoy the views.
We didn't halt anywhere as it was a contract career, After a travel of 3 hrs we approched Ladakh region, as you enter Ladakh those snow clad mountains are now baren brown mountains and so very different from mountains of Kashmir region, as we crossed zolila, we started descending to Ladakh.. Kargil, Kargil is at lower altitude than Zozila. Up to Zozila we were ascending after zolila we start descending down to Kargil district so the joy of moving up and down is different from that of Kashmir and Ladakh so the Feel.
And after a drive of approximately 5 hrs we finally reached Kargil, Kargil by the river Suru, Suru has myddy water color sounds louder that you can hear it from your room. I got down at taxi stand asked the driver to find me a safe hotel stay, I reached my guest house room worth rs 1000 rs per night plus food extra, the room was clean and spacious worth the money I paid, I took some rest and in the evening decided to take trip to LOC, here they will charge 800 to 1000 rs to get you explore, so you better look for a group with who you can share the fare. I would suggest to not to go to LOC as they don't really take us to LOC actually, they have created such and hype that every tourist get a fobia of missing LOC, also the road to near to LOC is so steep that it can be very dangerous for a new driver to drive through.
In Kargil you may find cheap accommodation but no cheap food especially it's impossible to find Dal rice so be prepared to eat Maggie or bread omelet etc.. And there is nothing much to see in Kargil, I regret skipping War Memorial in Drass as I was traveling in a sharing taxi, if you want to explore more in the region better hire a private taxi and travel in group so that you can share expenses with them. On this day Kargil was hotter than Mumbai.
Don't get trapped by the drivers saying they will take you to Aryans valley or War memorial it's just near and all and will tell you war stories happened there no that 1999 war didn't happen in Kargil it happened in Drass sector only, and.. no those tourism locations are not near at all, they just try to make some more money from us. If you really wanna explore more than travel with your own rented vehicle from Srinagar only.
Though there is nothing much to explore in Kargil but it is advisable to stay for a night recharge yourself and start afresh for Leh next day early morning.
Pics.. 😃