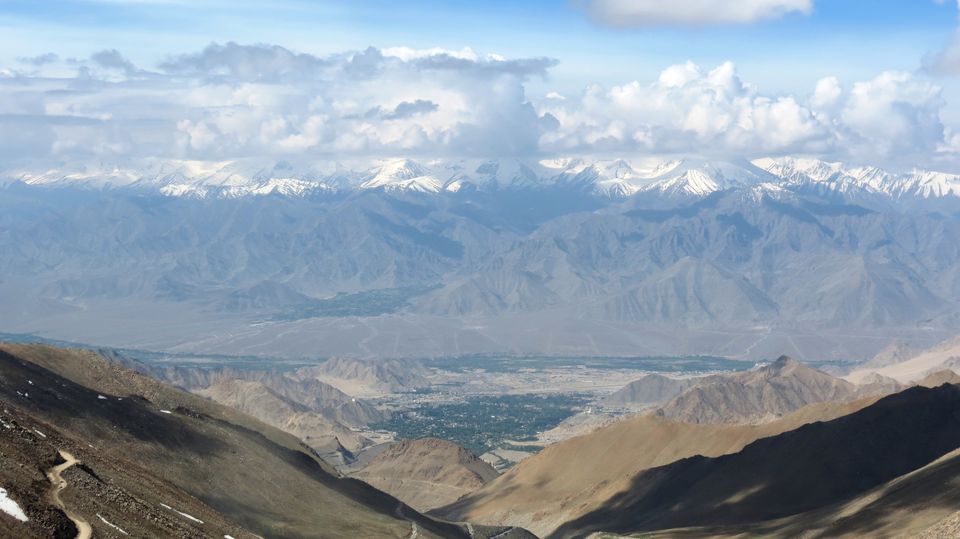 Route: Srinagar - Sonamarg - Zoji La - Drass - Kargil - Khaltse - Lamayuru - Nimmu - Leh
The Srinagar – Leh Highway is also known as National Highway – 1D (NH – 1D) . It is the easier of the two road routes to Leh, the other one being from Manali. The advantage of this route is that it is definetely more comfortable and you can experience scenic roads,beautiful villages, mesmerizing landscape,different textures and even various colors rocks and mountains. The grass meadows ,frozen peaks, barren mountains are the main attractions of this road. There are a number of places where you can take a break and soak in the experience of the greatest mountain ranges in the World.
Day 1 - Srinagar
(Shalimar Bagh, Nishat Bagh ,pari mahal gardens , Floating Market on Dal Lake )
Dal lake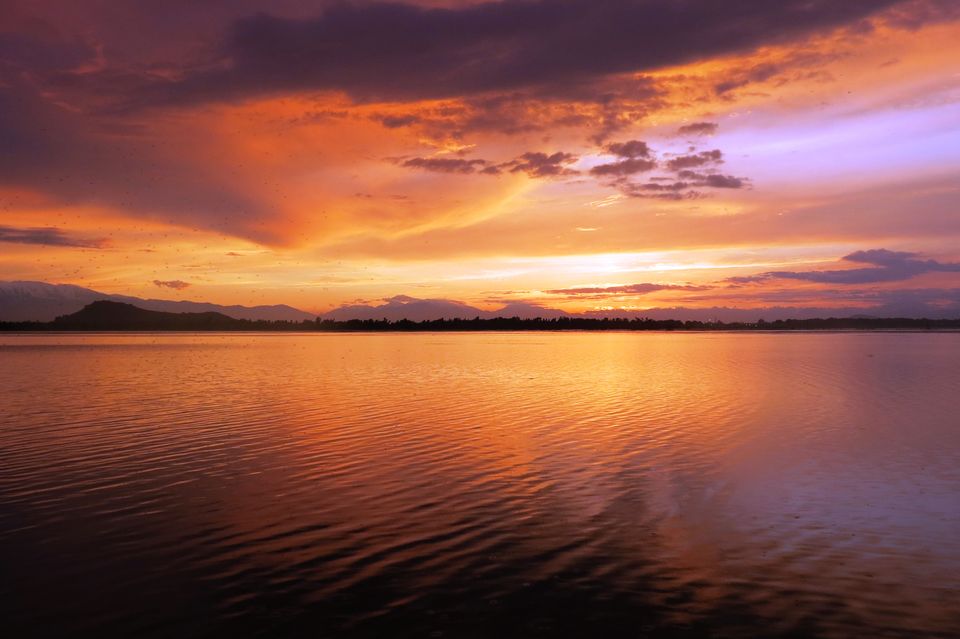 View from Pari Mahal of the Dal Lake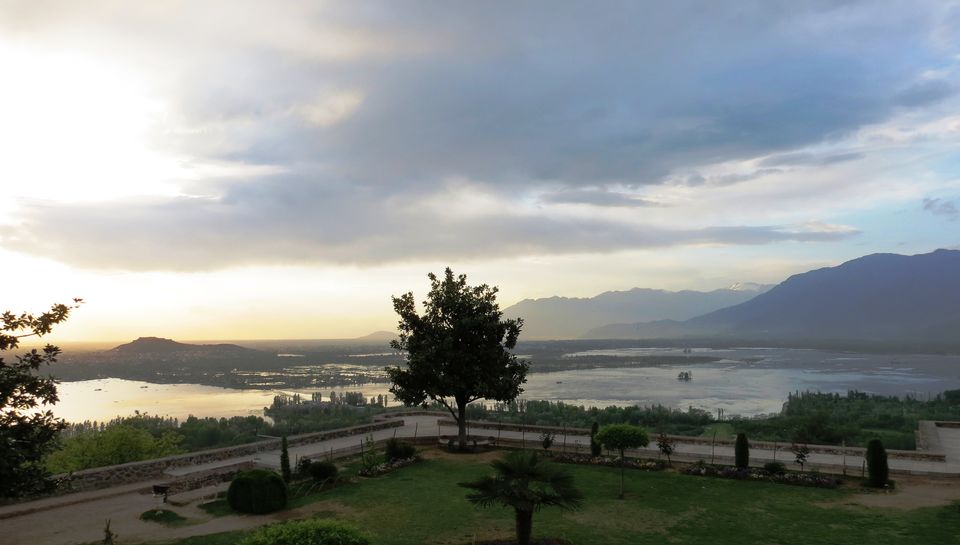 A view of the famous Shalimar Gardens..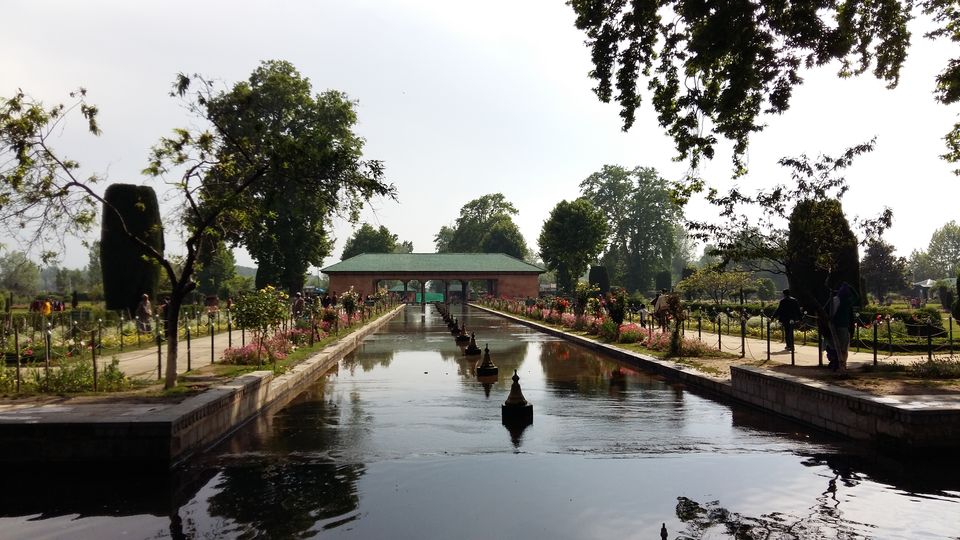 The Hazratbal Shrine.. viewed from a distance across Nageen Lake.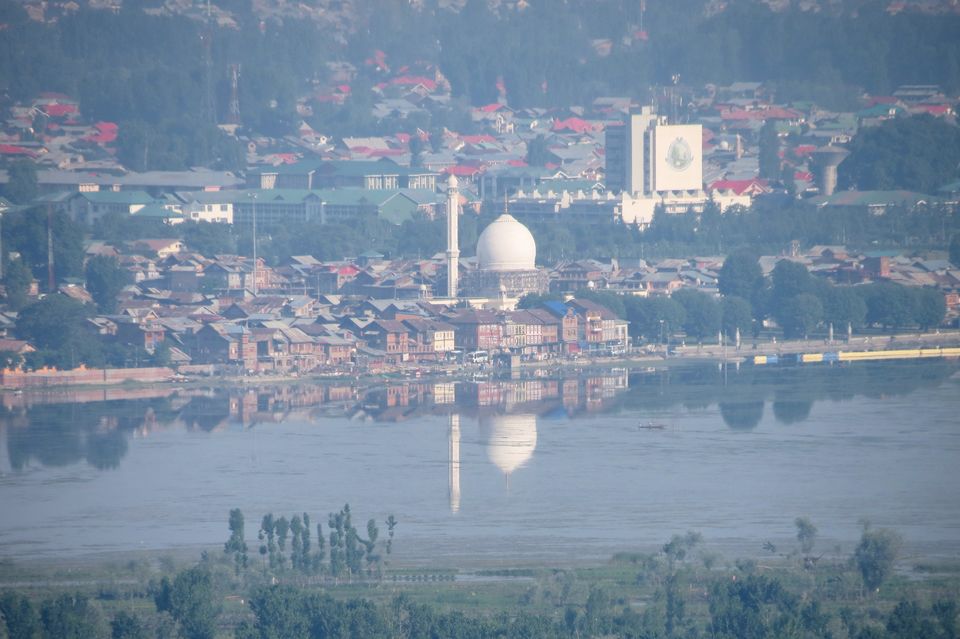 Pari Mahal..7 terrace gardens..The Parimahal viewed from the Zabarwan Hill top..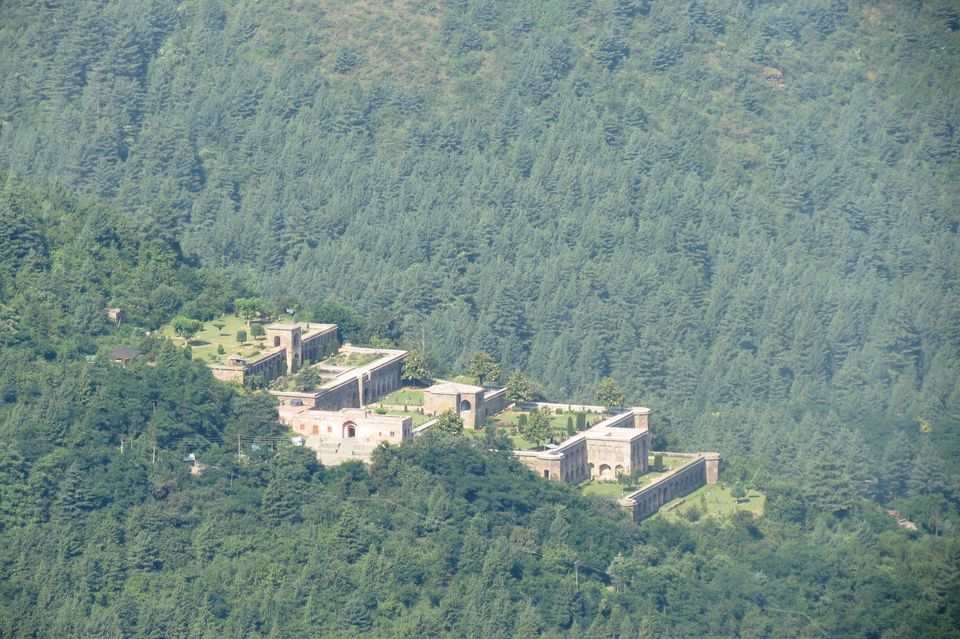 Srinagar is a tourist paradise.. So many places to visit and experience.. One Day is simply not enough..
It is an experience to soak in so many different awe inspiring views and colors..
-----------------------------------------------------------------------------------------------------------------------------
Day 2 - Srinagar to Kargil.........Srinagar Sonamarg Zojila Drass Kargil

Srinagar to Kargil is 204 Kms.
Sonamarg ....the green meadows of Sonmarg.. The journey from Srinagar to Sonamarg is fantastic..with tall snowclad peaks and crystel clear river water of the Sind river..There are a number of great eating joints enroute. particularly if you are travelling while the Amarnath Yatra is on.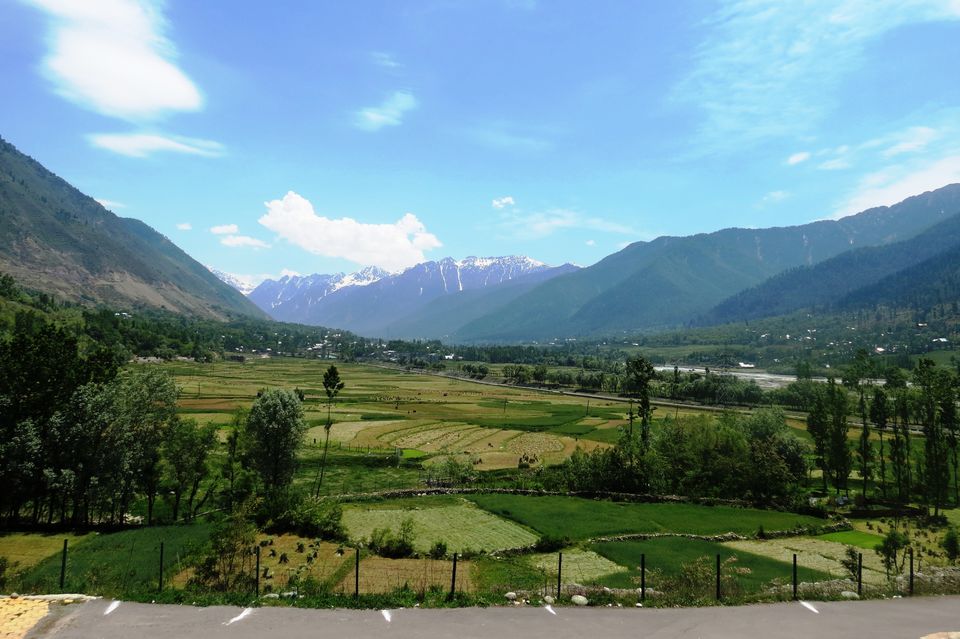 You can see the Baltal base camp from zojila road. Looks great.This is there only in the period of the Amarnath Yatra. Baltal is the base camp from where the trek to the holy cave begins.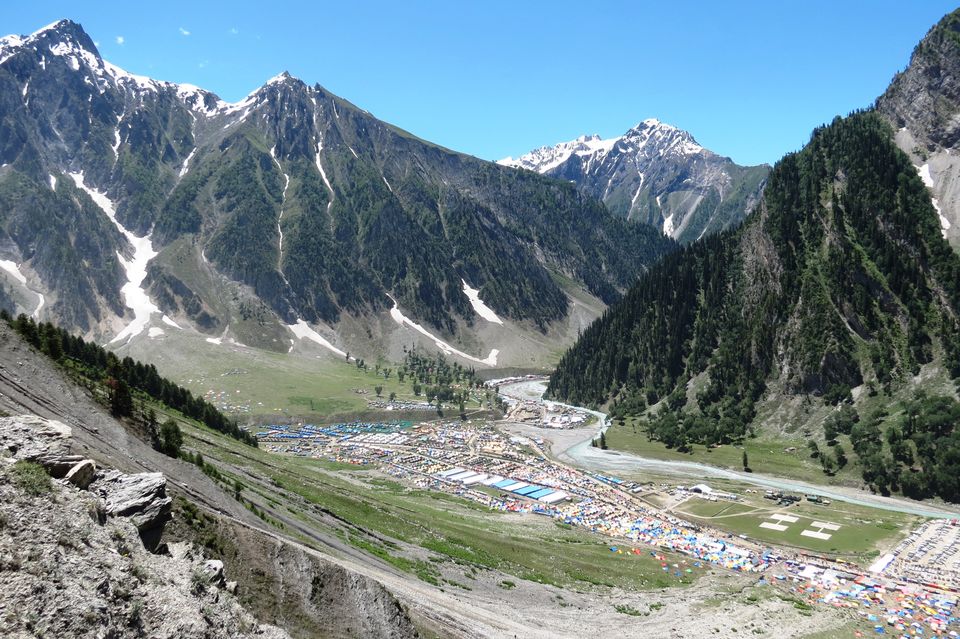 View near Zojila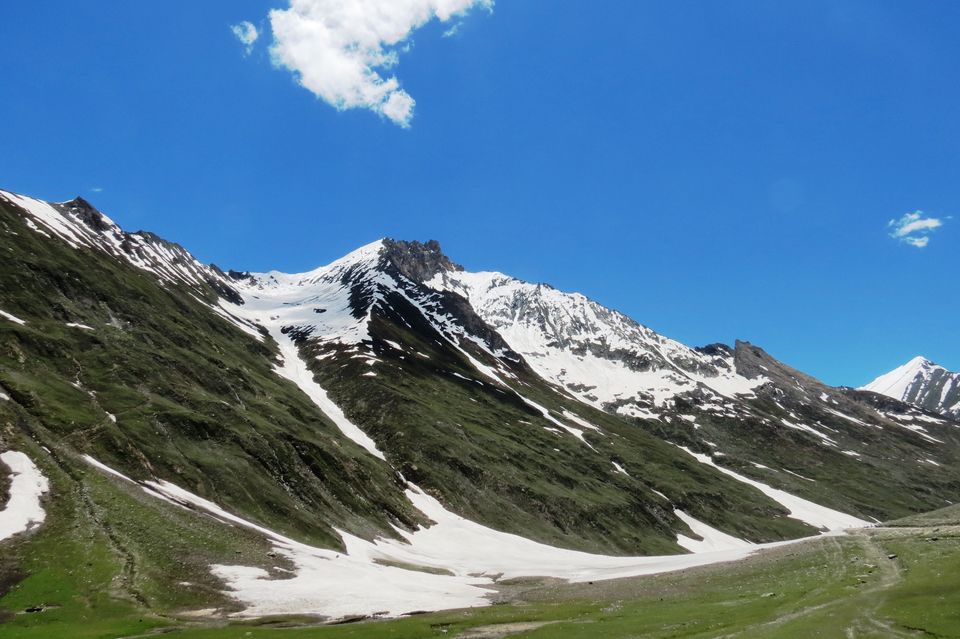 Drass ...
Magnificent view of Kargil war Famous Peaks (Tiger Hill, Tololing)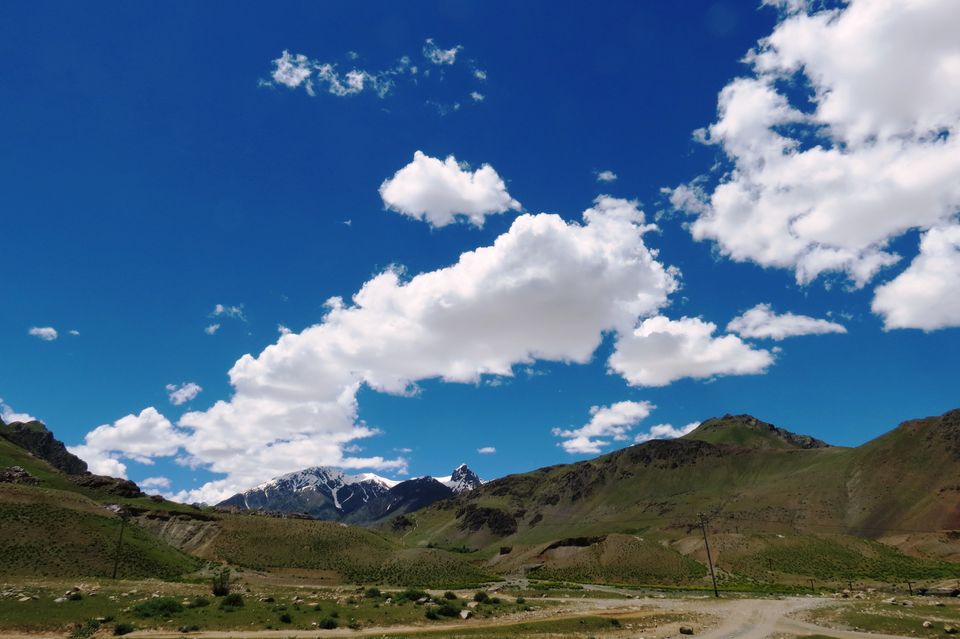 The Kargil War Memorial is a must visit place. A guide from the Army recounts the entire history of the war and points out the important peaks and hills where the various battles took place. It is a mind boggling experience.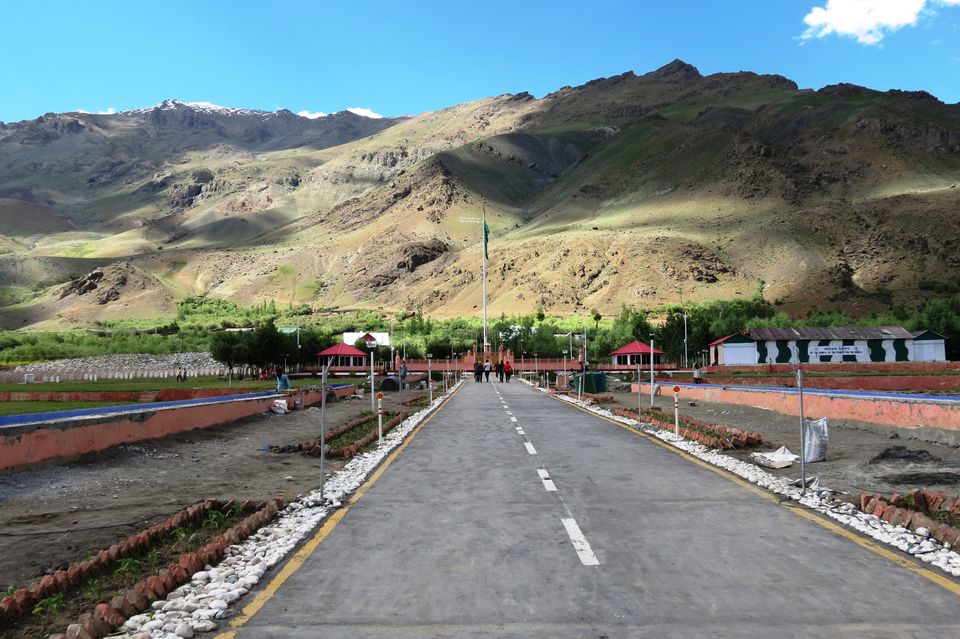 The Kargil Town is a patch of green surrounded by tall barren mountains. It is on the banks of the Suru river.The flow was really majestic since it was quite warm and the snow melt created a huge discharge.You should spend the night here. The tourist guest house is quite nice and comfortable.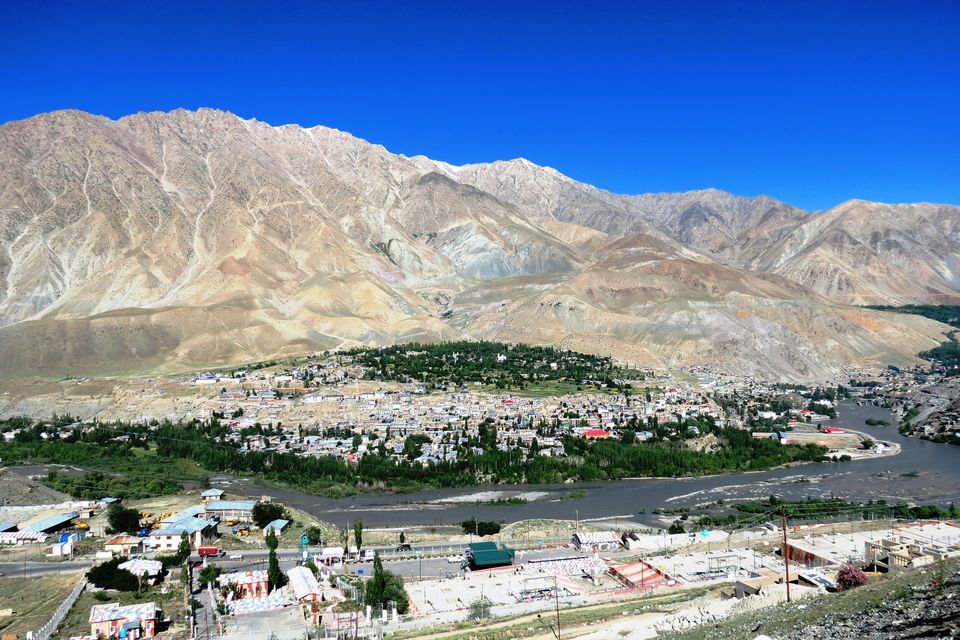 ---------------------------------------------------------------------------------------------------------------------------------
Day 3 - Kargil – Leh .........Kargil-Mulbek-namikala-fotula-Lamayuru-Alchi-Nimoo-Leh

The real feel of Ladakh comes in this trip from Kargill to Leh. There are a number of important places to see and experience on the way.After mulbek namikala and Fotula pass are there.Immediately after Fotula,the important and historic monastery of Lamayuru is visible. A must visit monastery.You go through the famous Hungroo loops beyond Fotula to reach Lamayuru. Beyond Lamayuru the famous moonland is a very interesting watching point.The Ailchi monastry is slightly off the main Kargill Leh Road. However it is again a must visit.The Indus river is visible after a place called Khaltsi. The Zanskar river meets the Indus at Neemu.The water flow in Zanskar river was much more than the Indus and it easily looked as the larger river at Neemu.There were a number of tourists enjoying river rafting on the Indus at this place. The flow is quite fast but looks safe and it must be a great experience.Neemu and Ailchi are quite green and it is a great experience to be amongst green trees in the middle of a large expanse of barren land.Almost all this greenery is man made..a result of the painstaking plantations raised through human effort.After Neemu, the last important Landmark is the Pathar Sahab Gurudwara. It is a place where Guru Nank had rested and tamed a demon in the shape of a huge stone. Langar food is available here.
Maitreya Buddha at Mulbekh village,a tall Buddha status on Rock Mountain ,on the highway itself.
Mulbek is an important Budhist village and has a historic Budhist temple.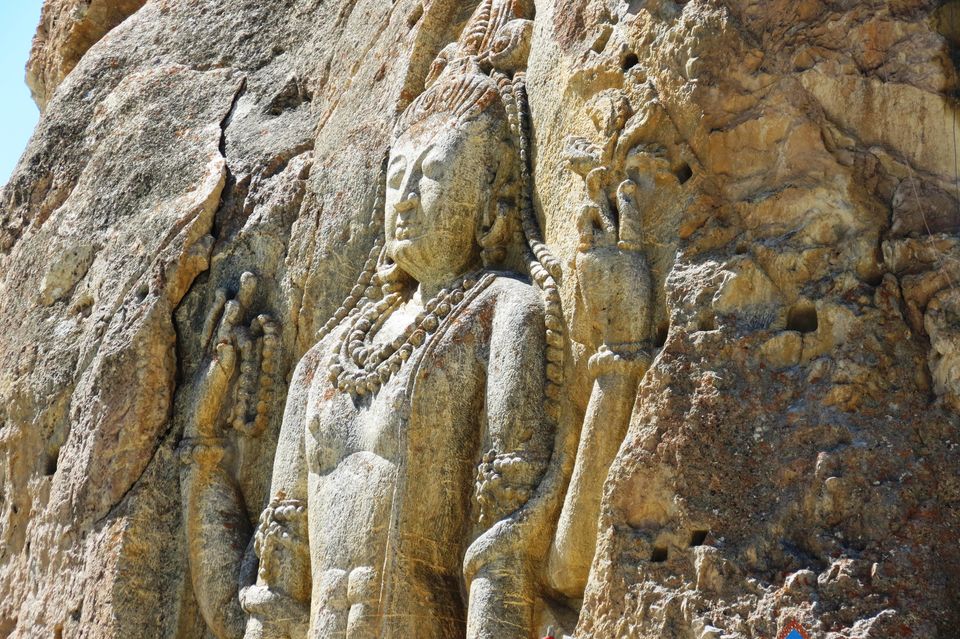 Namikala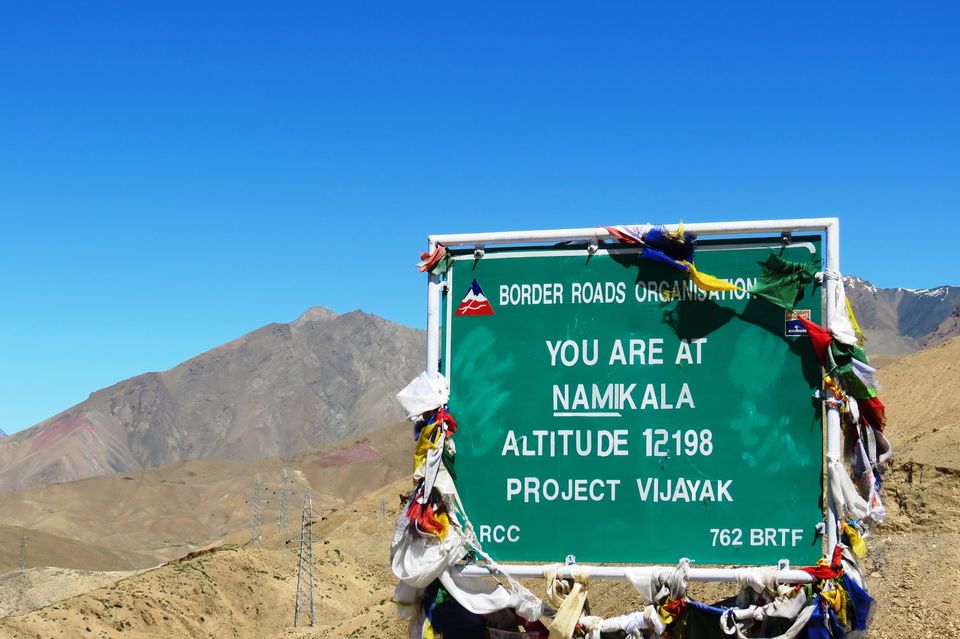 Scenic beauty on the way from Namikala to Fotula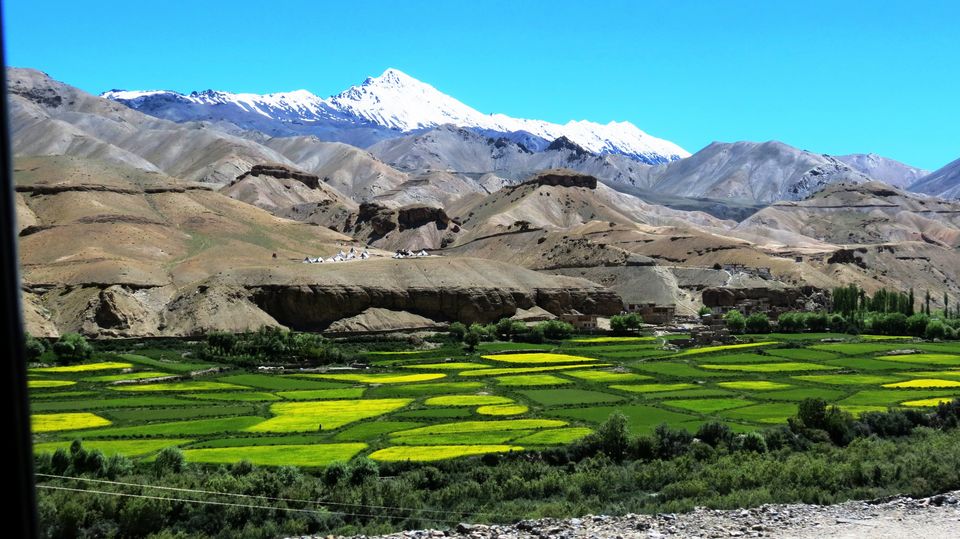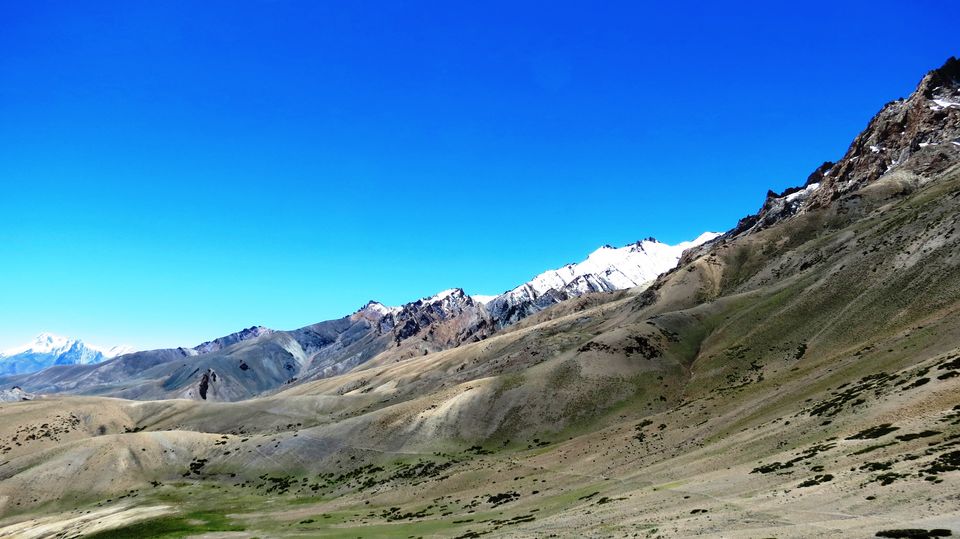 Fotula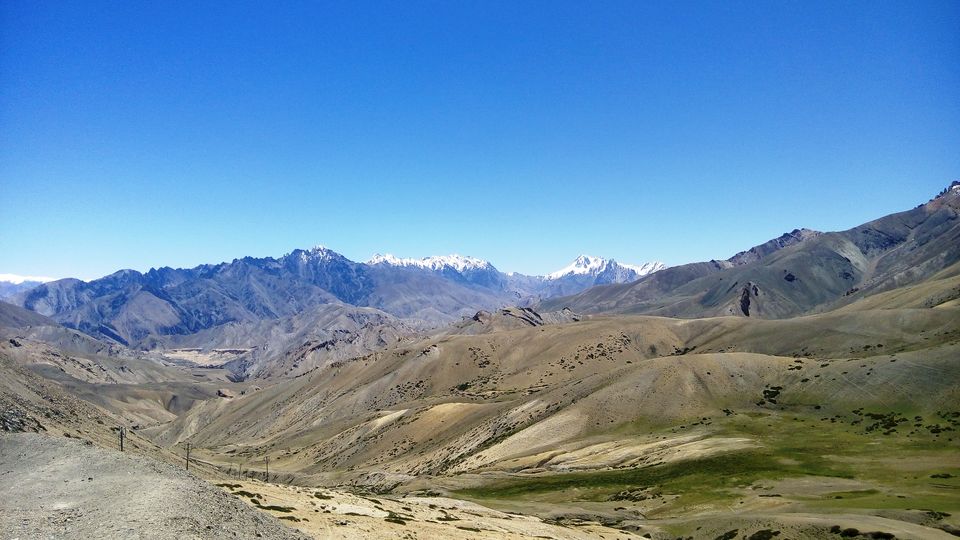 Hangroo loops---18 loops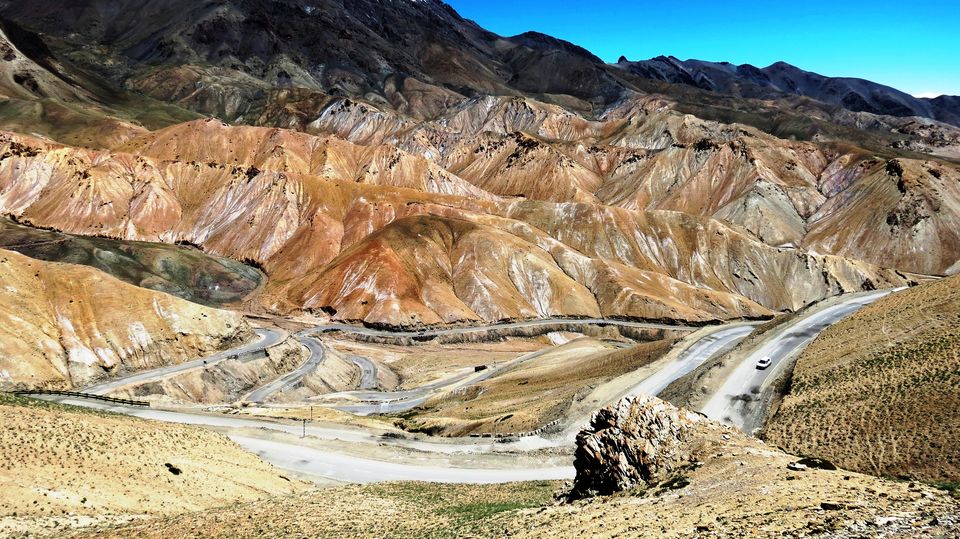 Lamayuru Monastery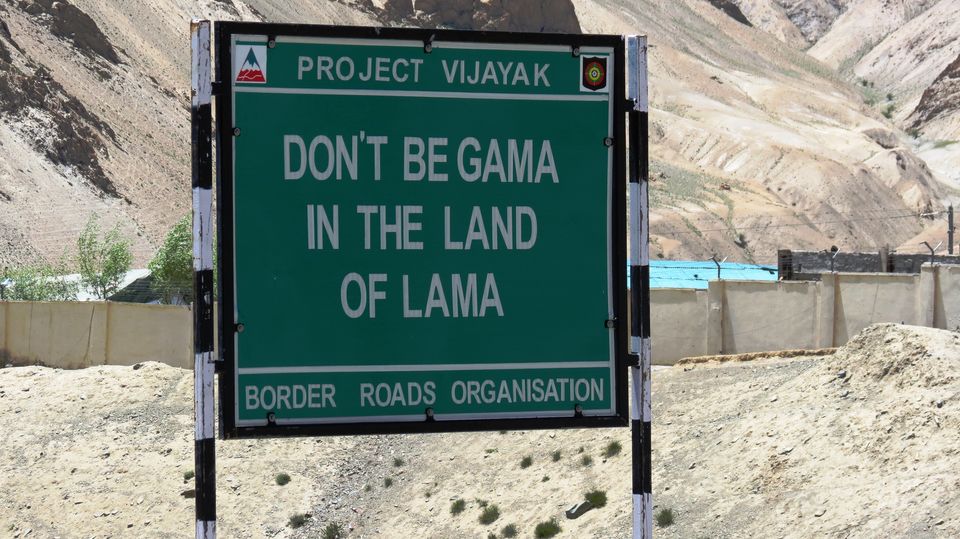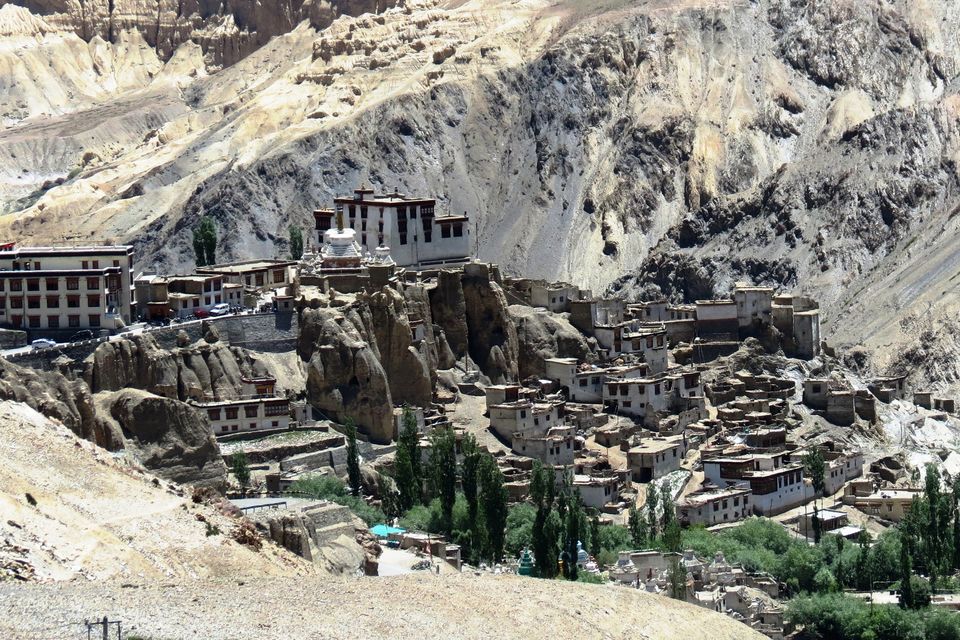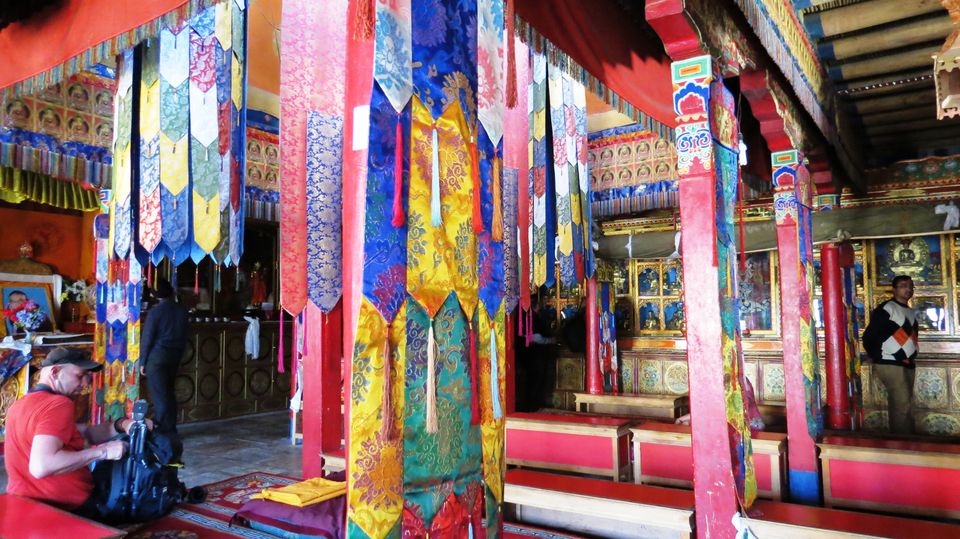 Lunar Landscape......moonland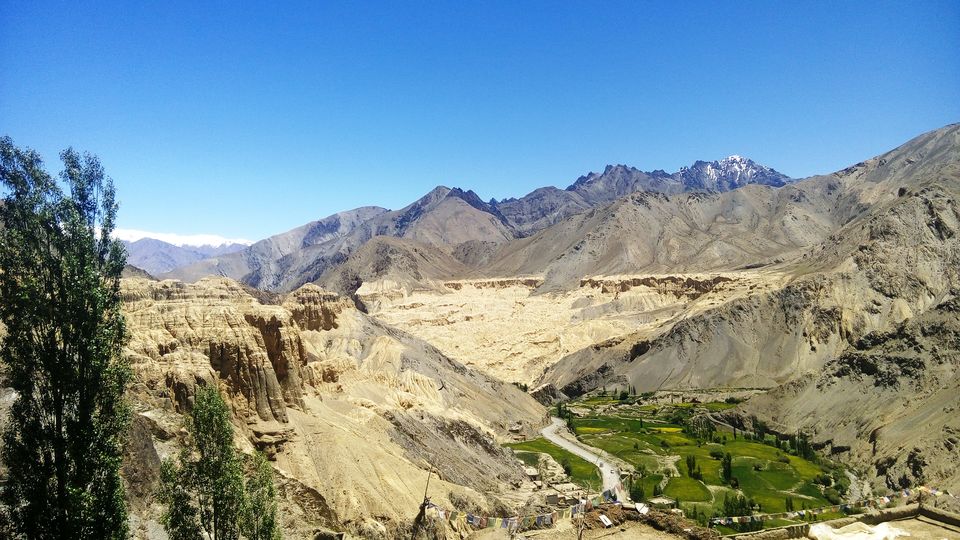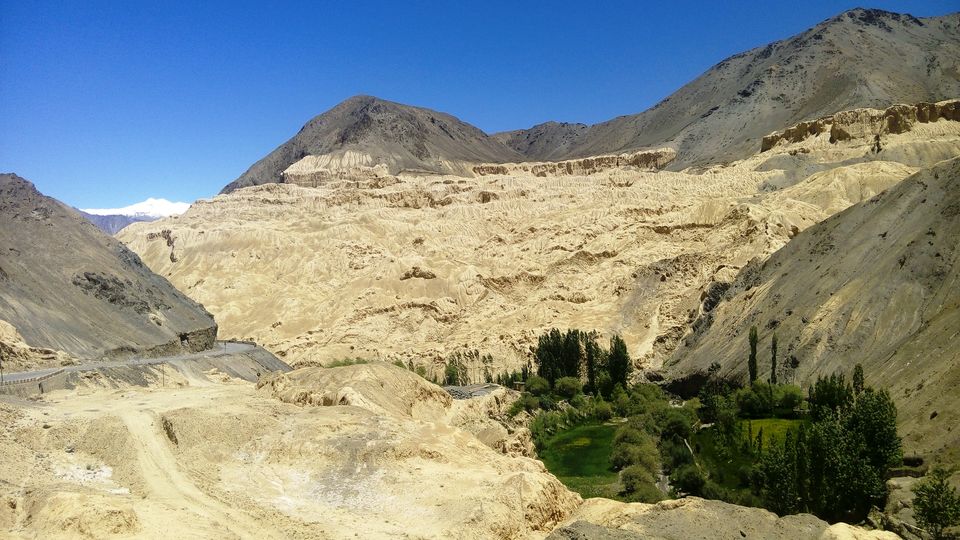 Alchi Monastery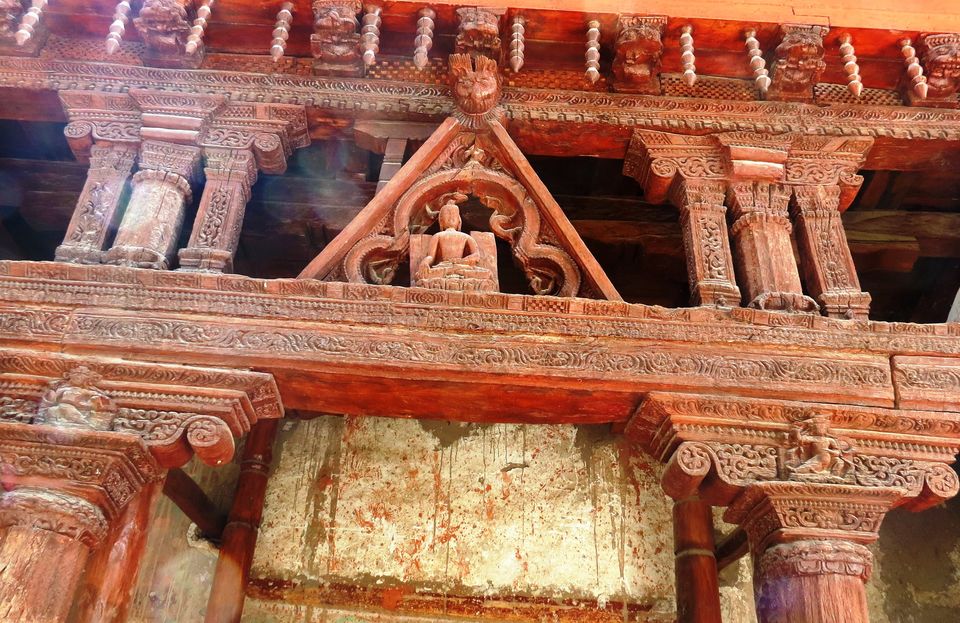 Confluence of Zanskar and indus rivers at Nimoo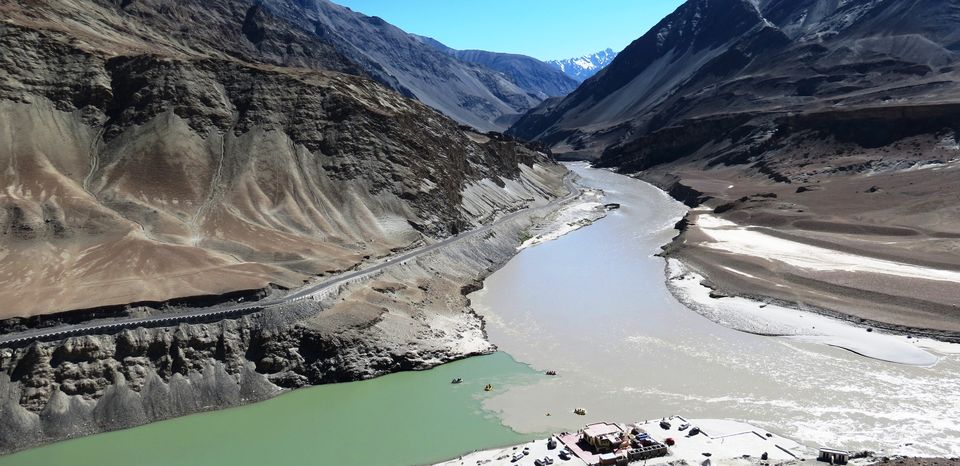 Pathar Sahib Gurudwara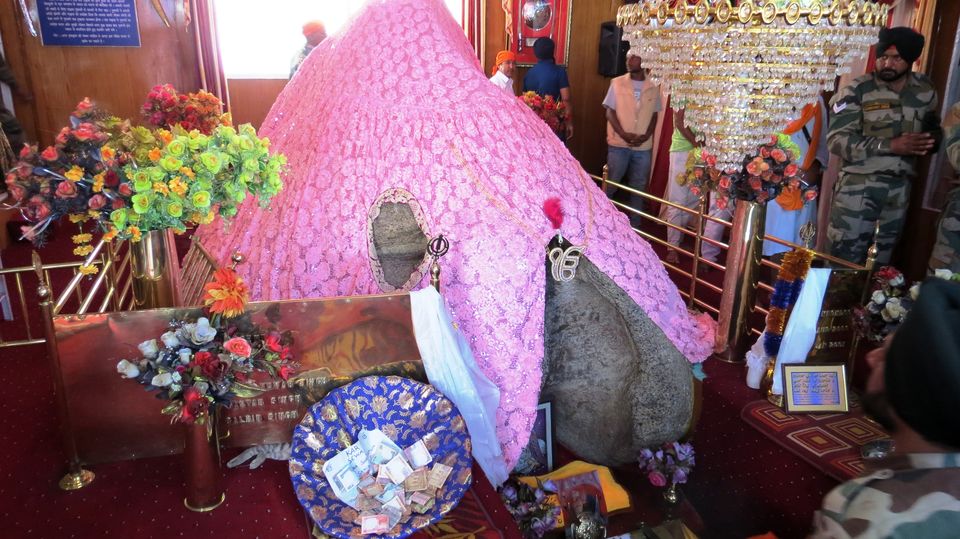 rocks formation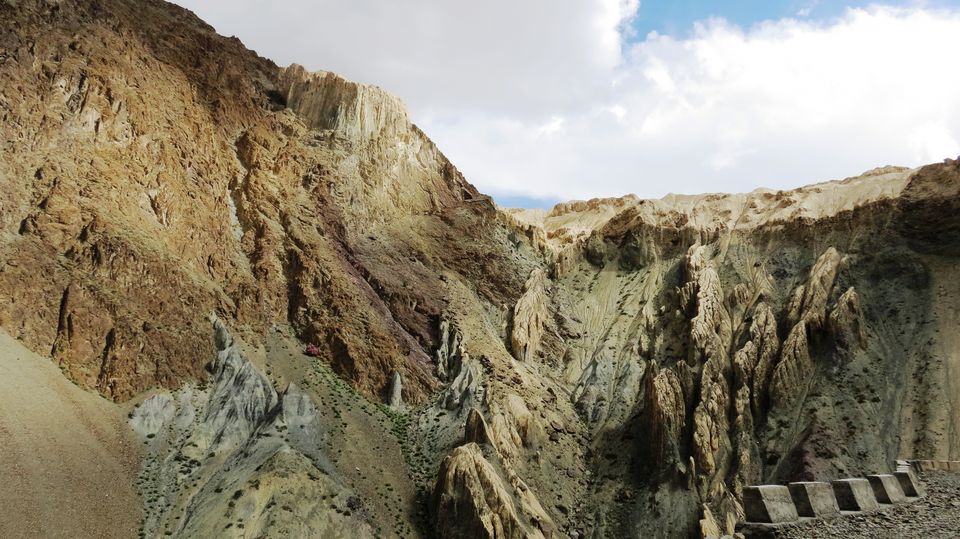 Road to Leh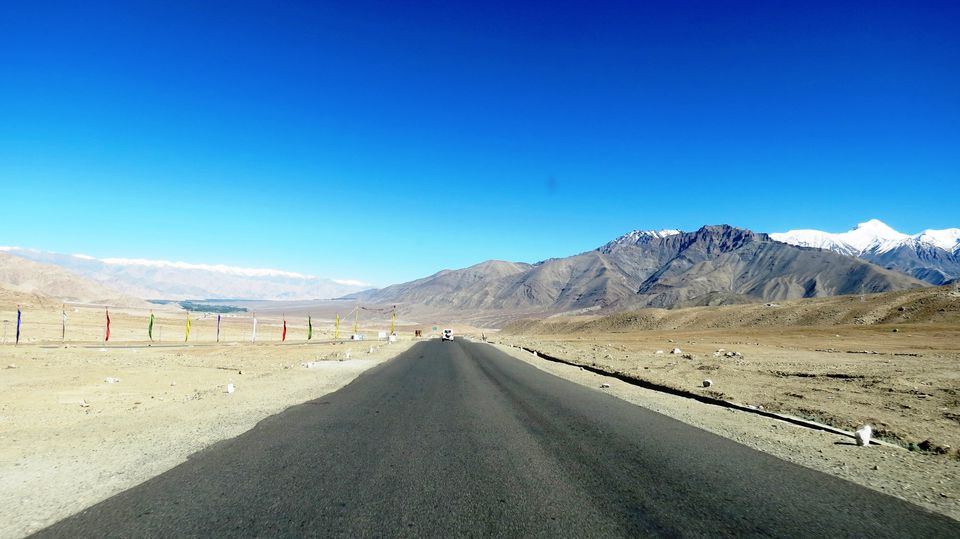 Once you are in Leh, relax and let your body acclimatize to this sudden change of altitude.
--------------------------------------------------------------------------------------------------
Day 4- Leh
Sindhu Ghat,Hemis Gompa, Thikse Monastery , Shey Palace. Shanti stupa, Leh Palace, Sankar Gompa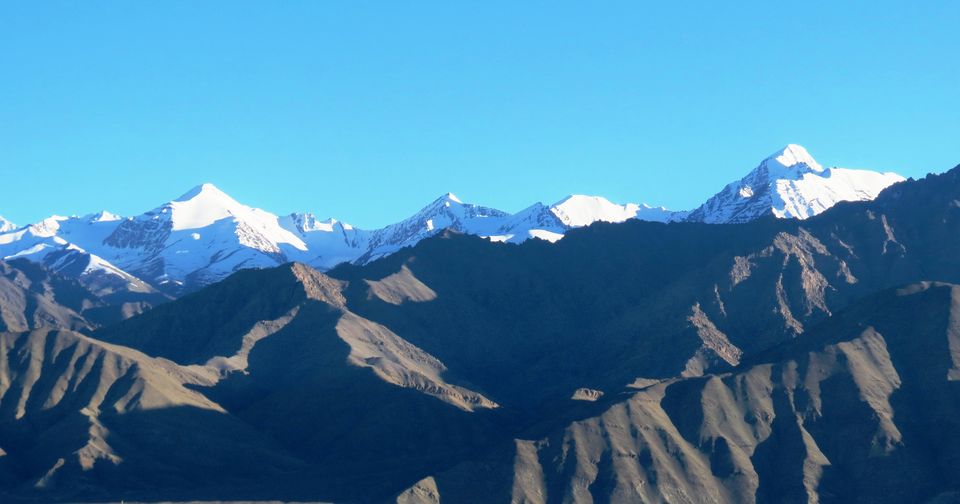 Sindhi ghat..Indus river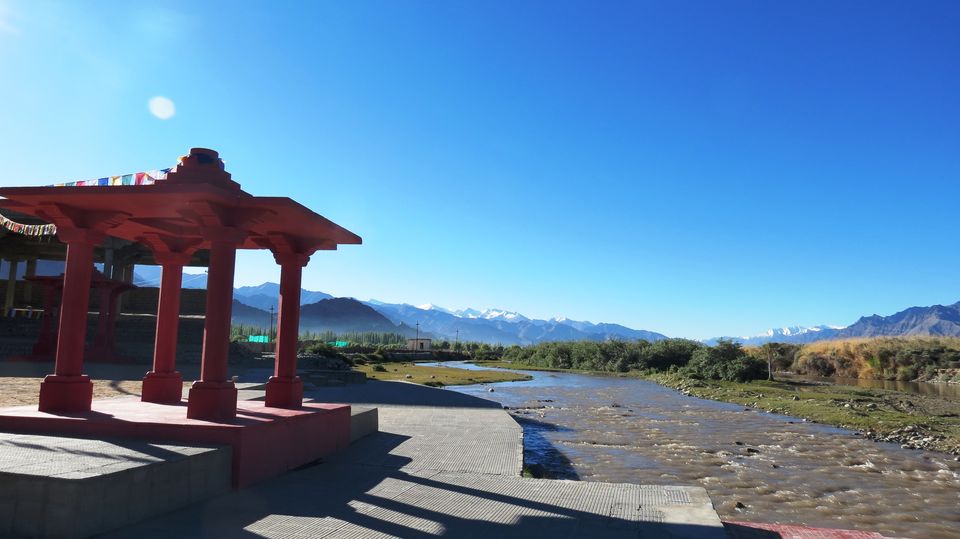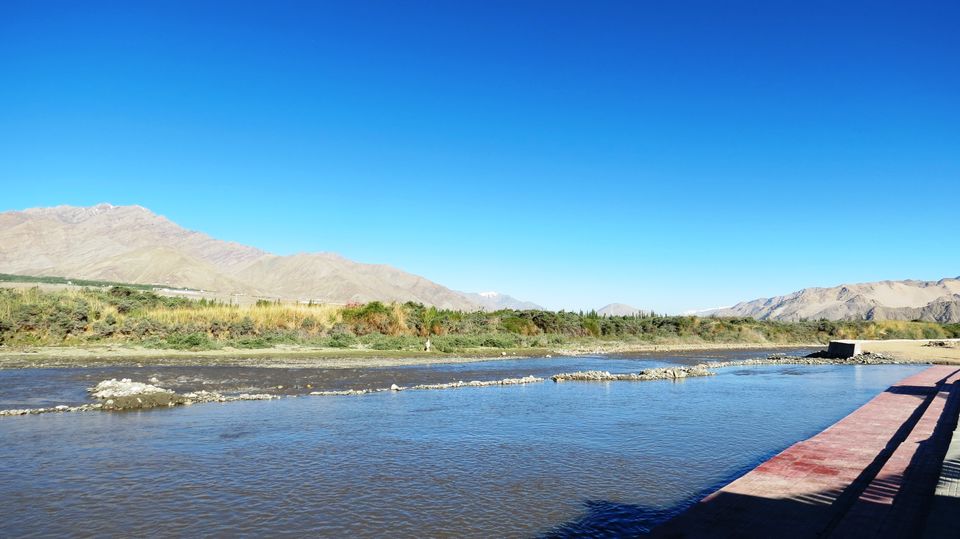 Hemis monastery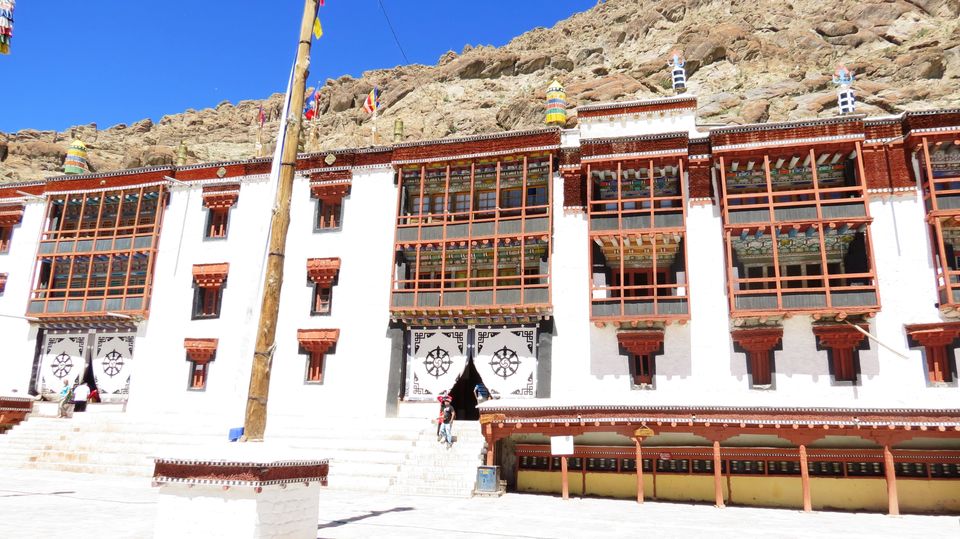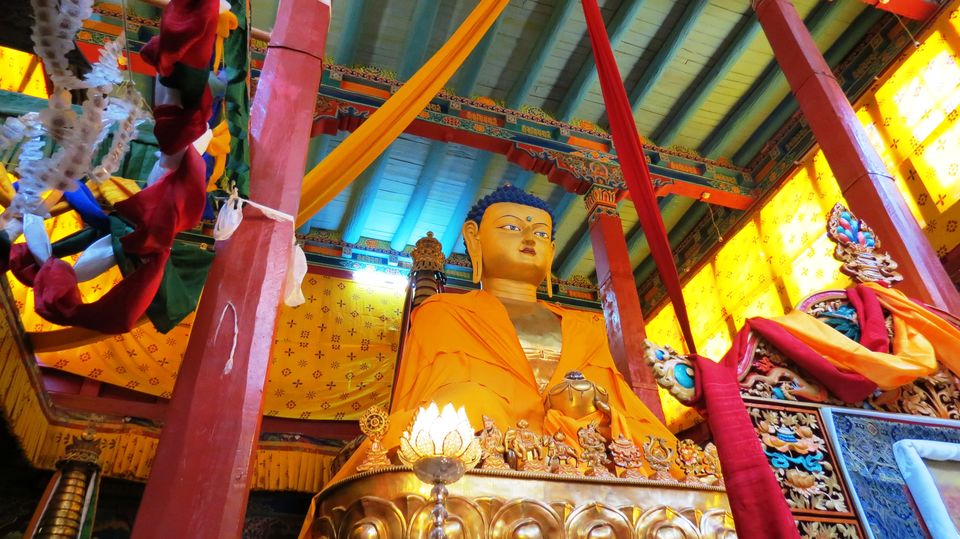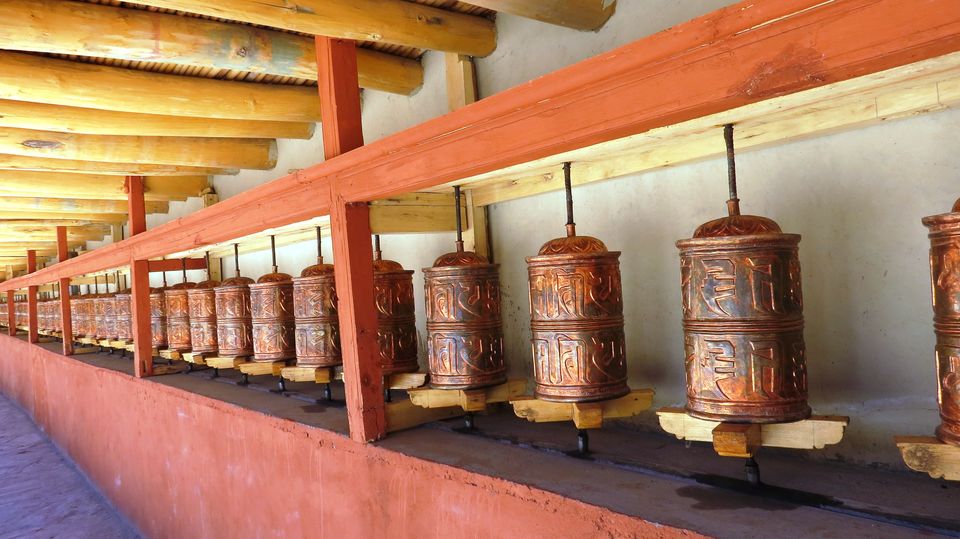 Thiksey monastery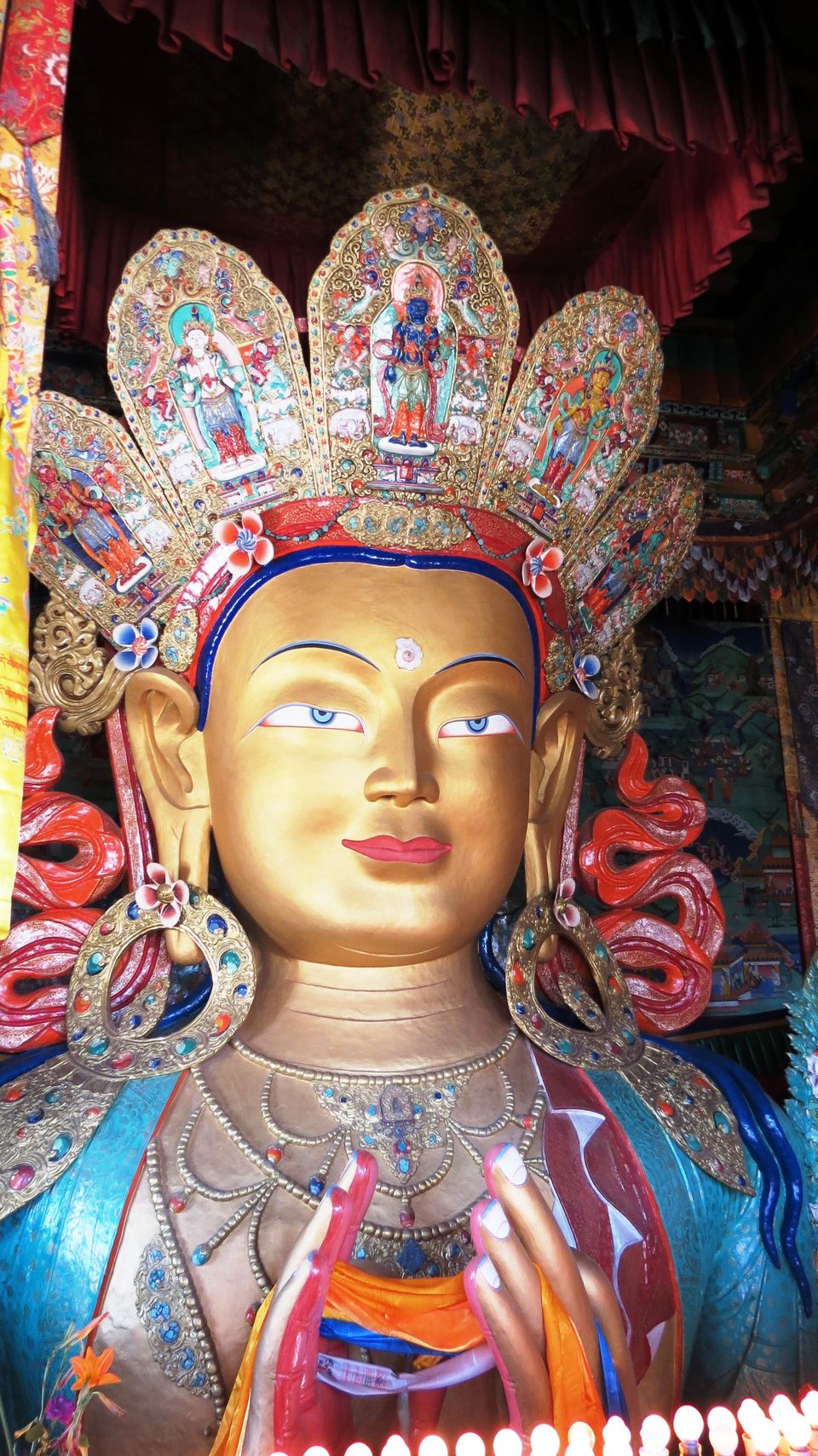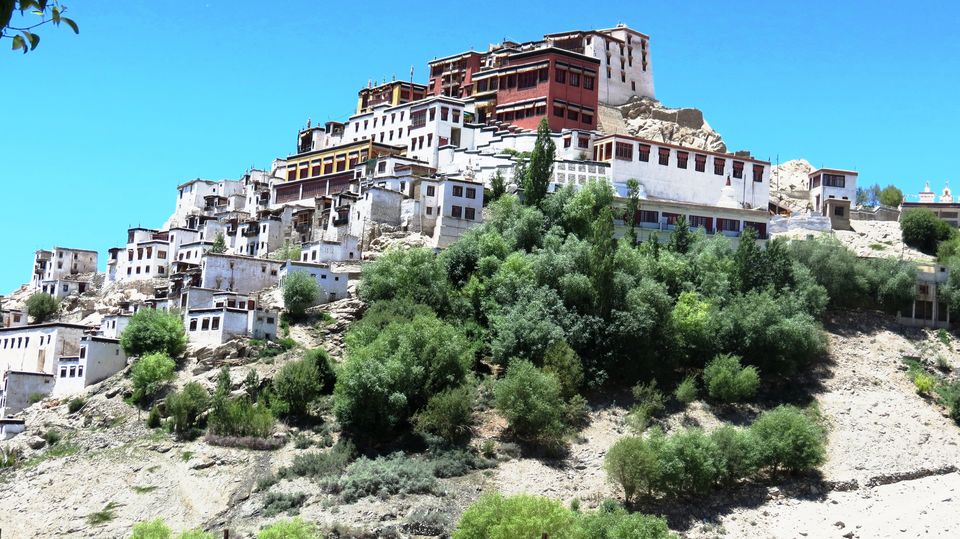 View from Thiksey monastery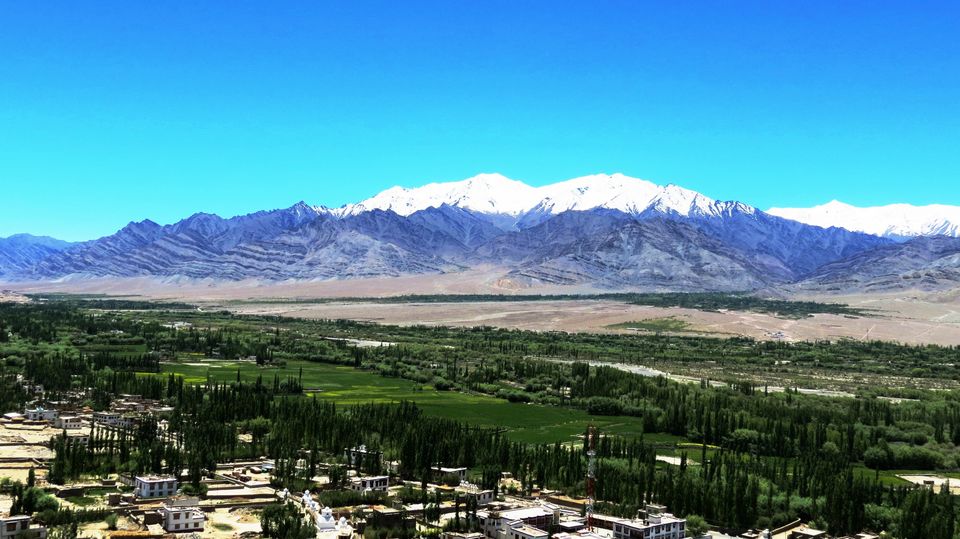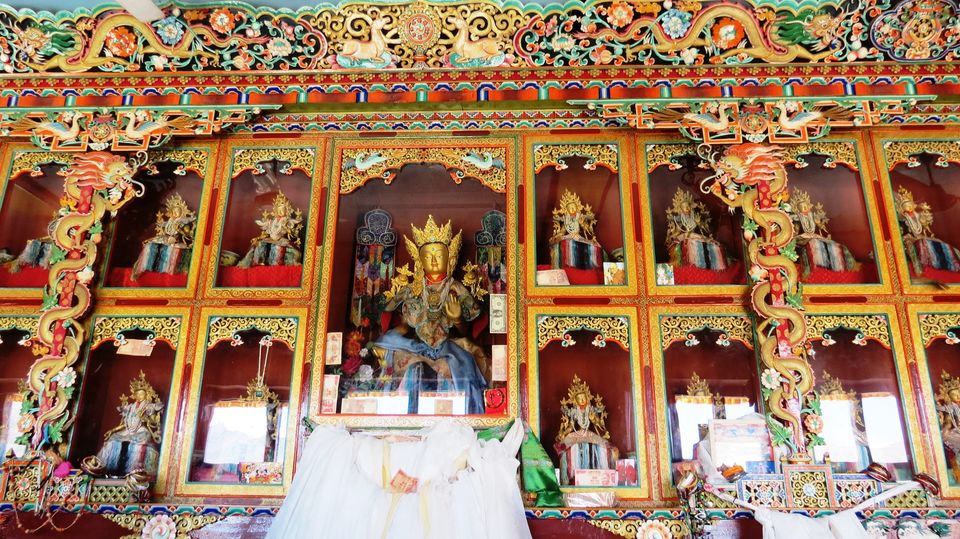 Leh Palace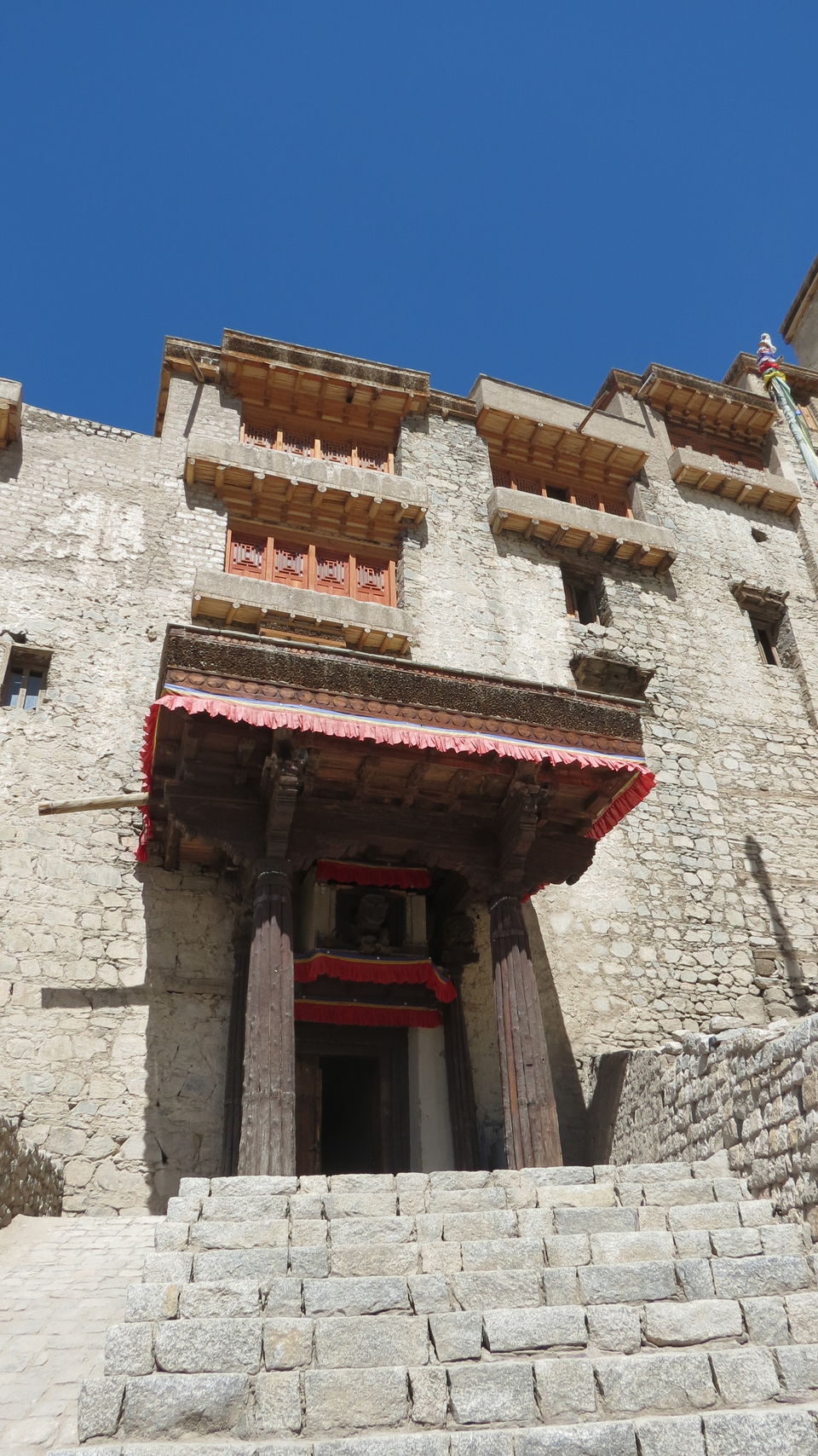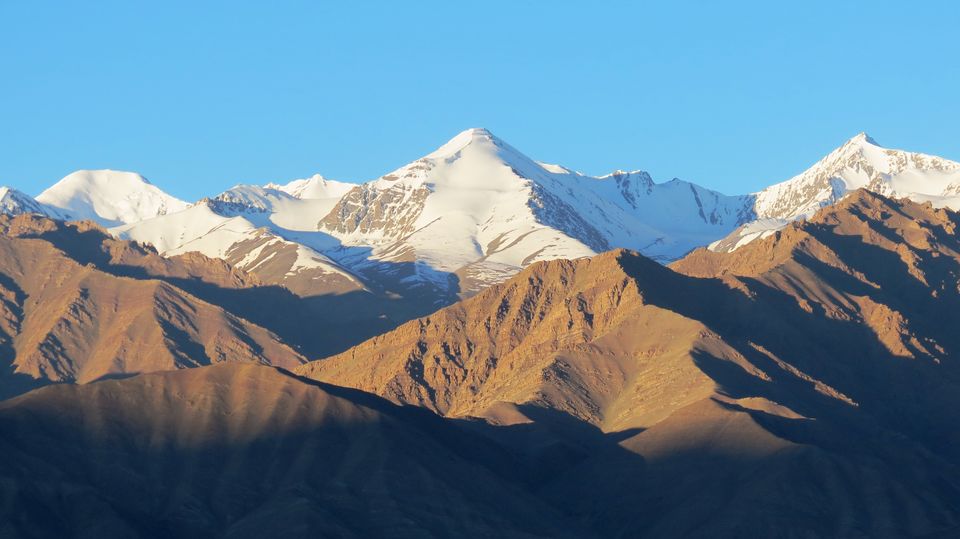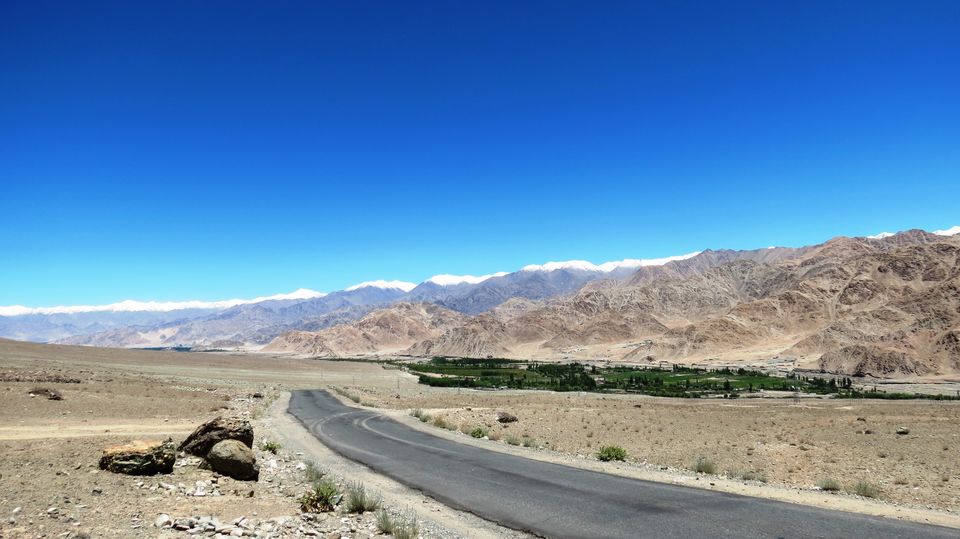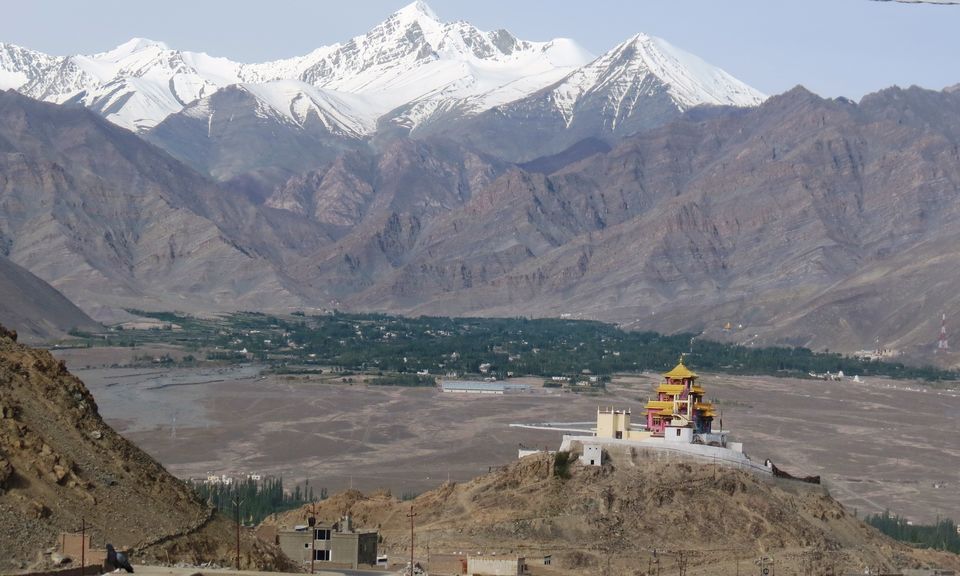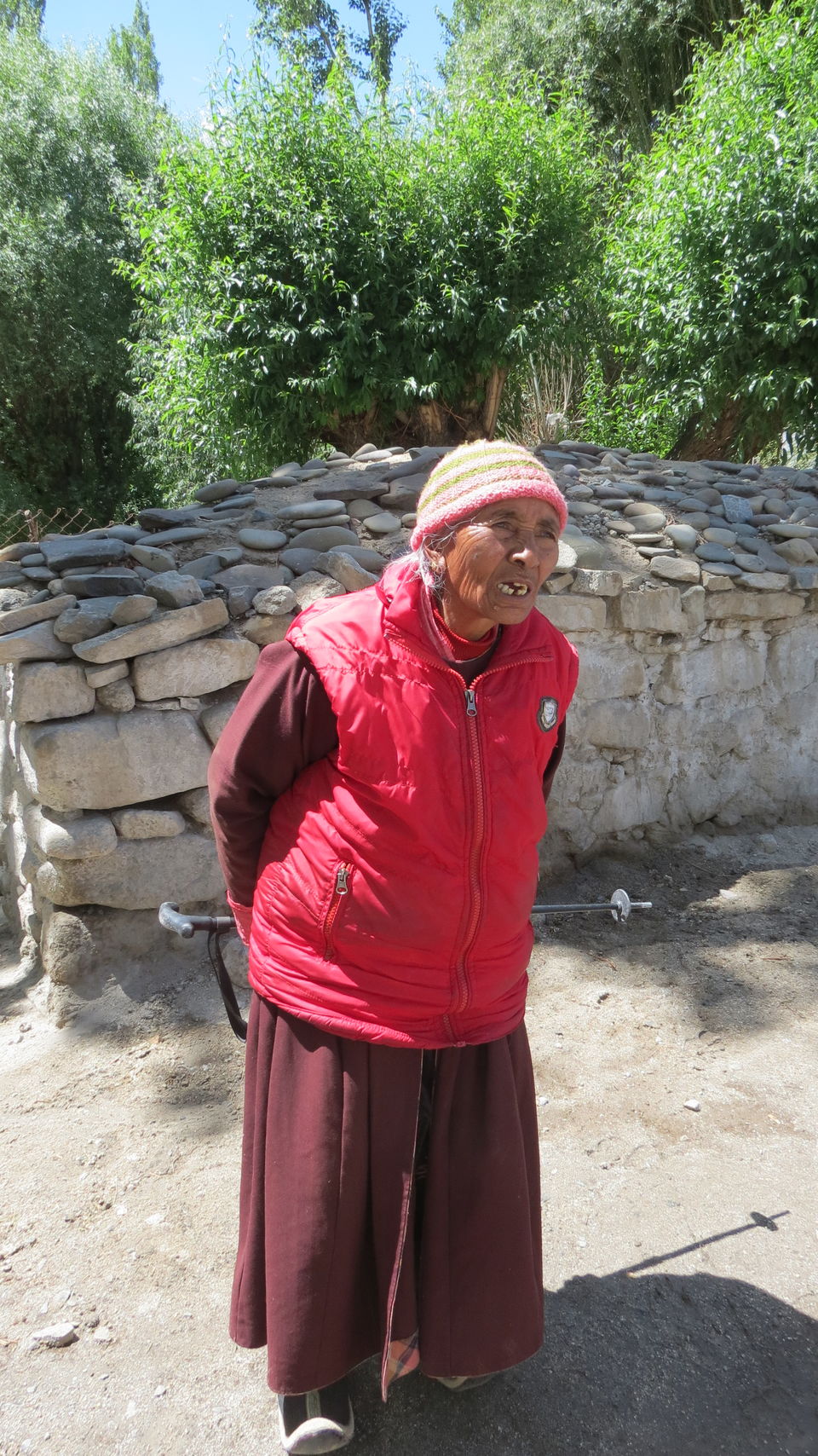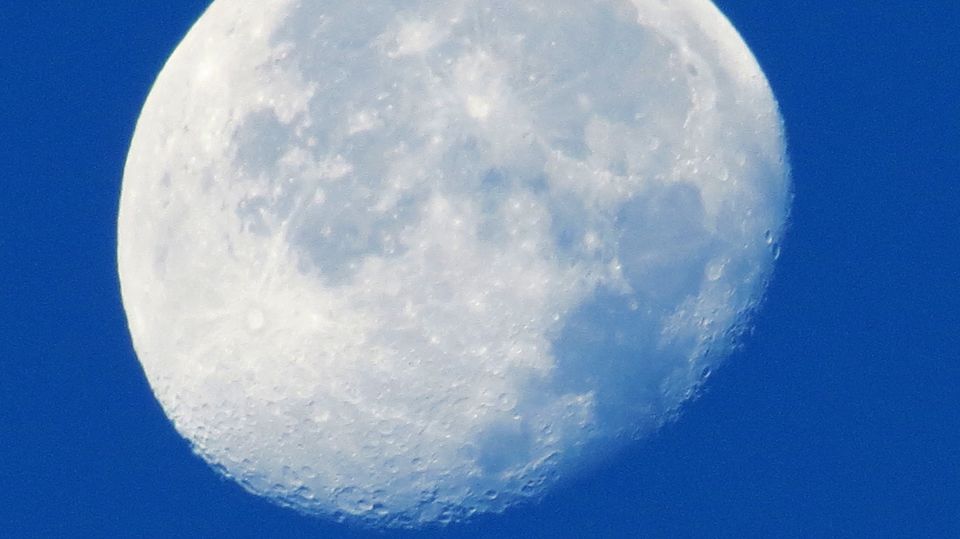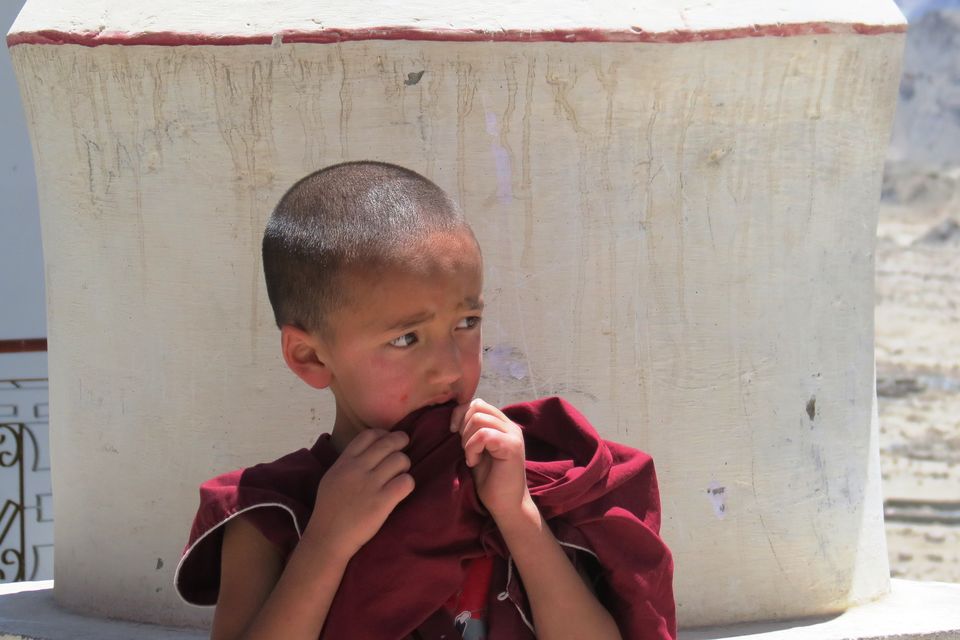 ------------------------------------------------------------------------------------------------------------
Day 5 - Leh- Pangong Tso(via chang la)

shades of nature near changla.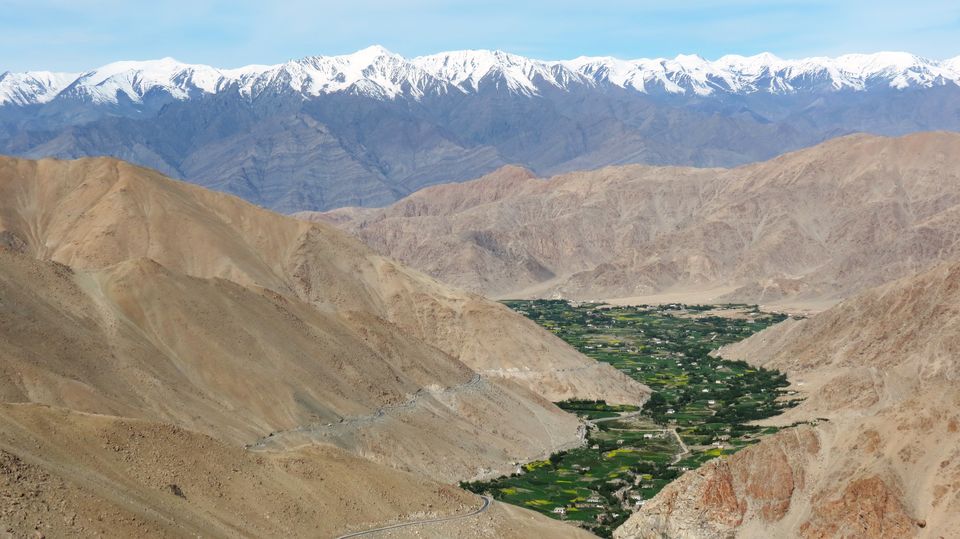 Road to changla... z...:)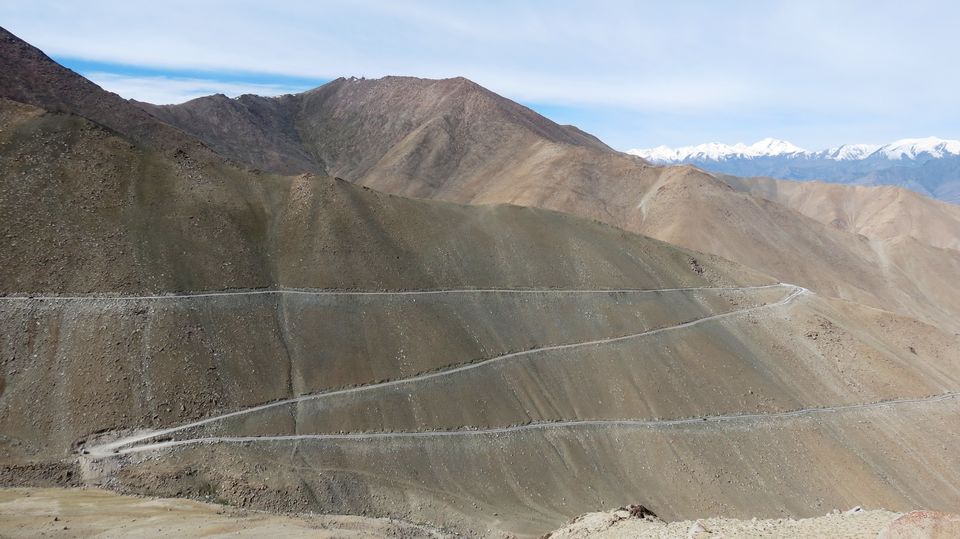 changla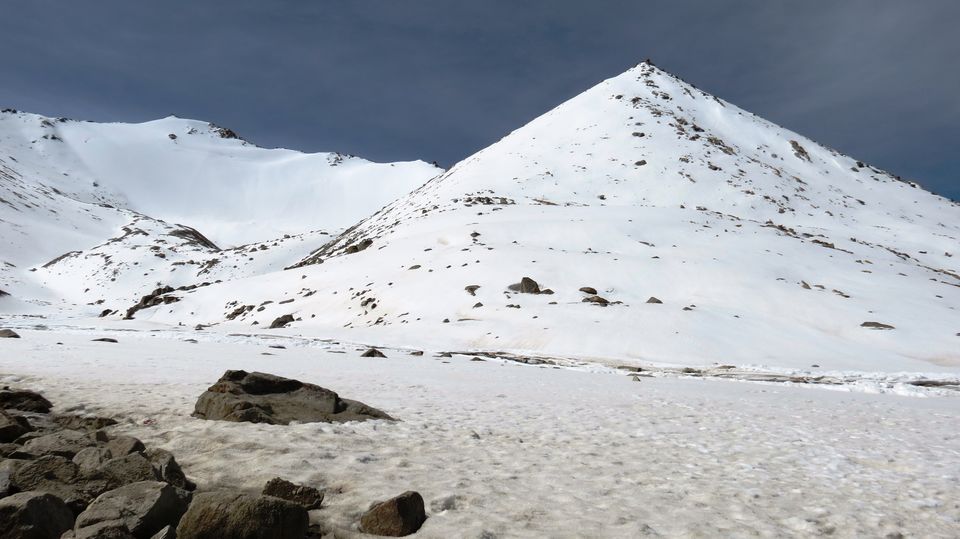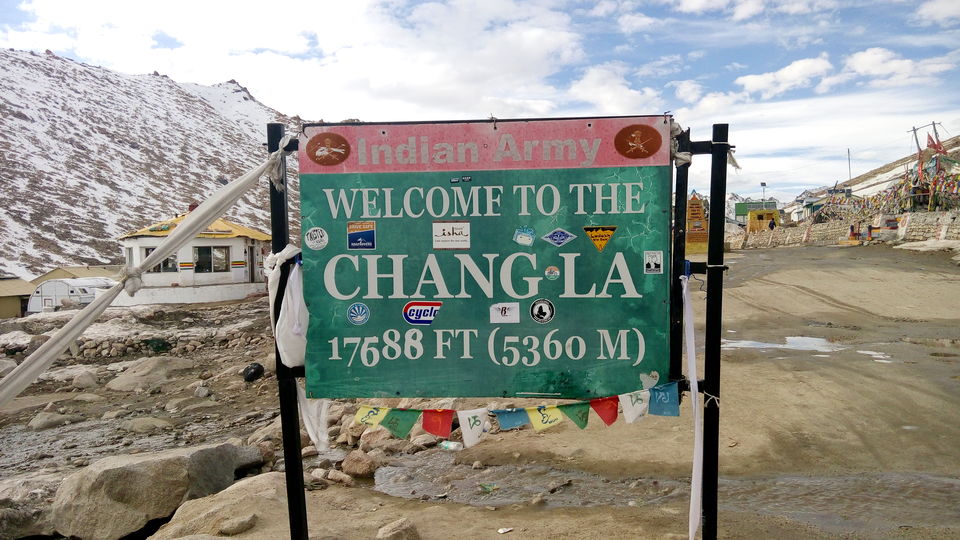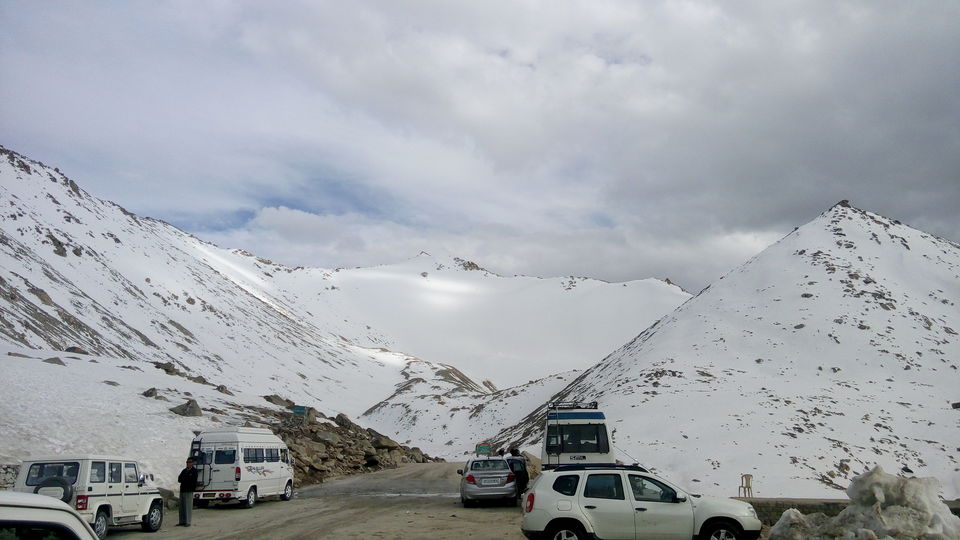 way to pangong lake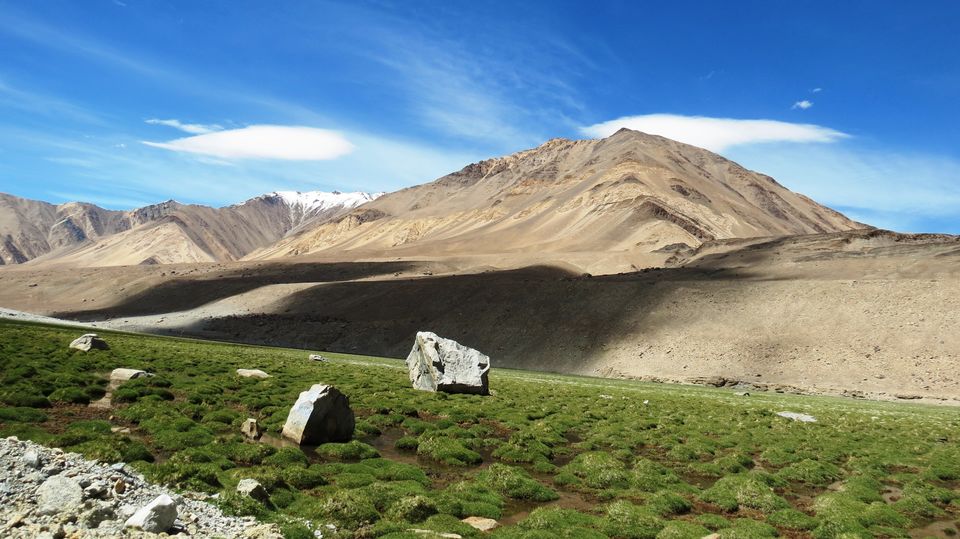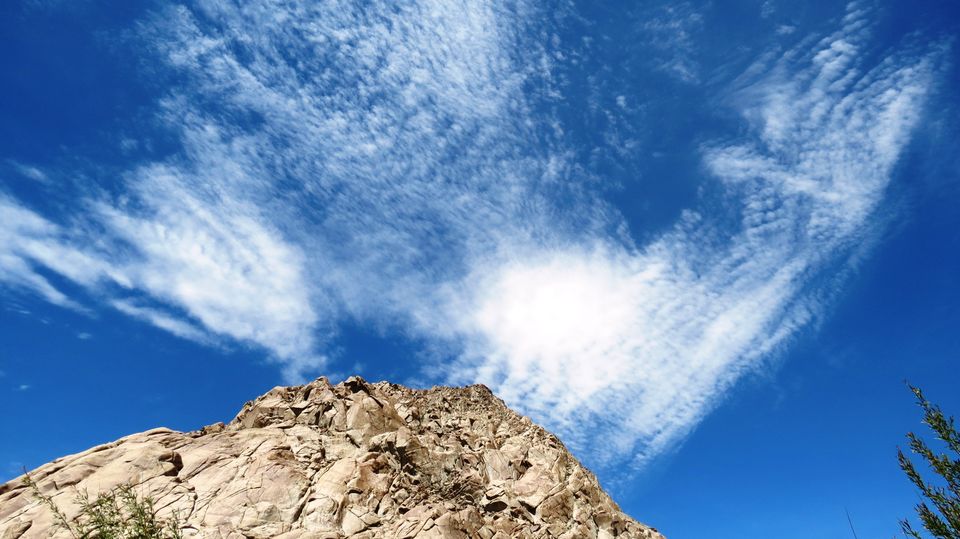 yak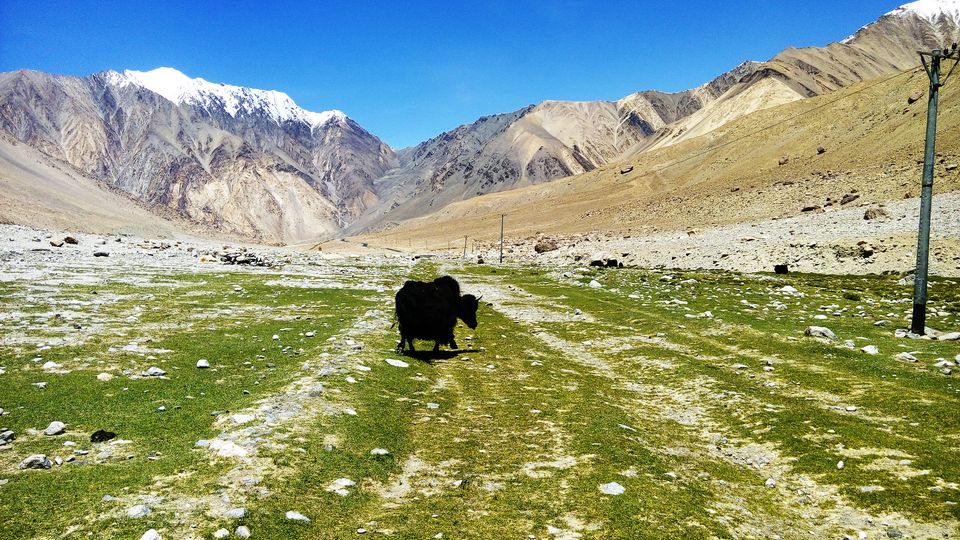 first view of pangong lake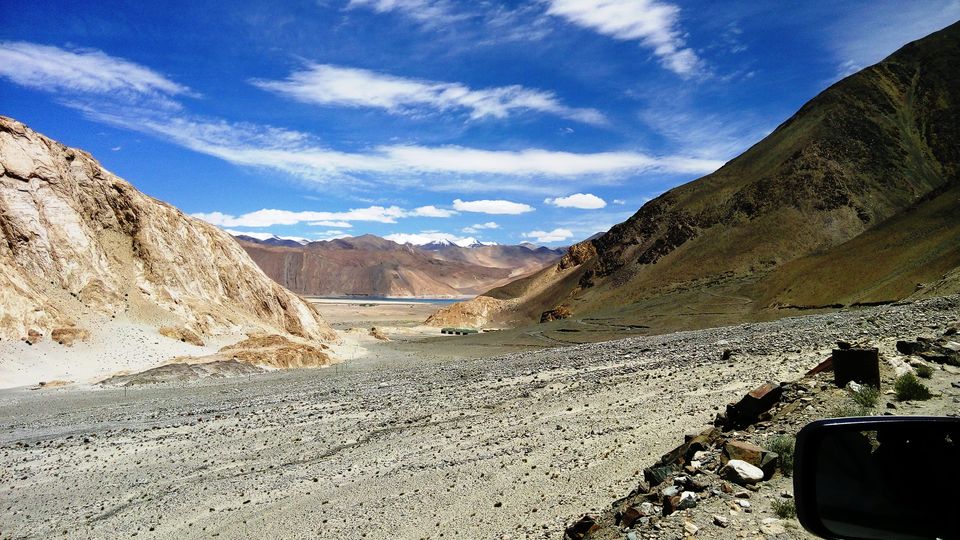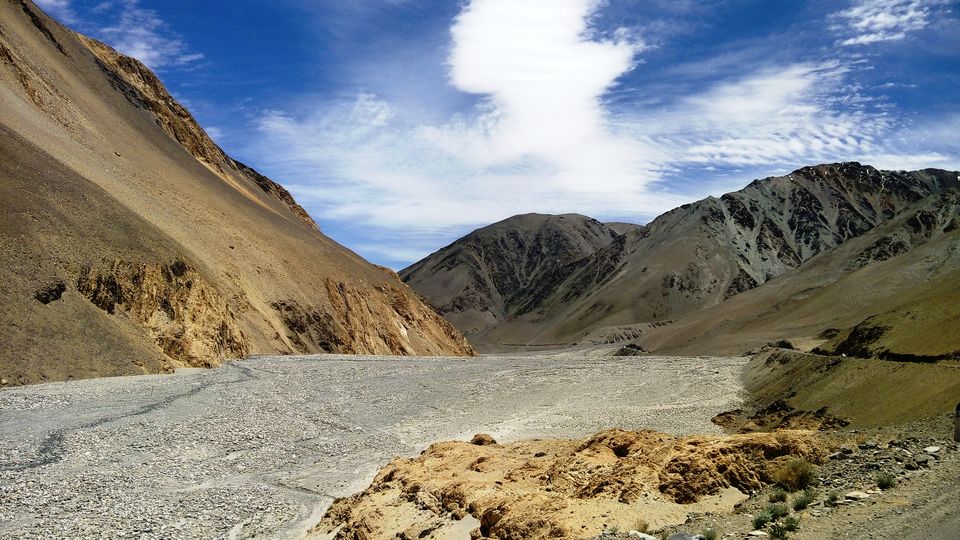 Pangong Lake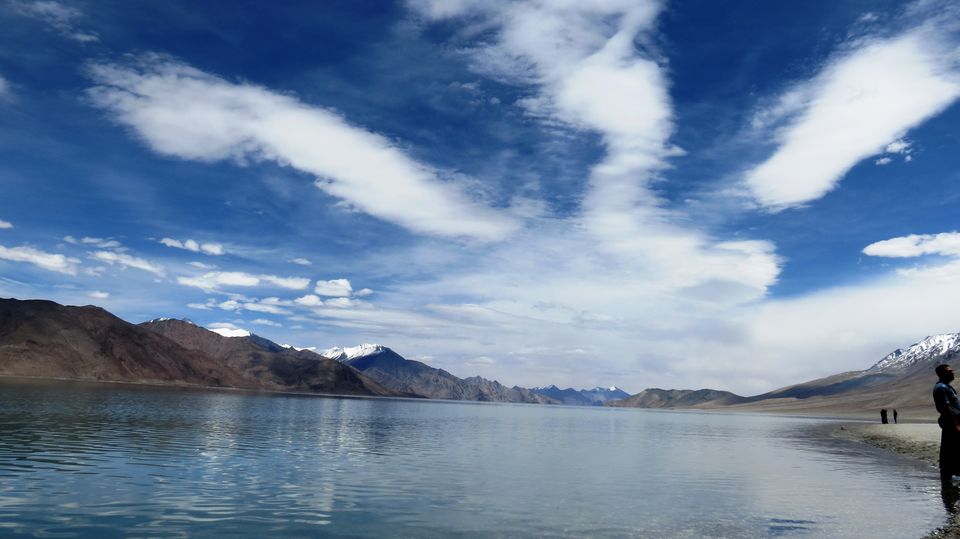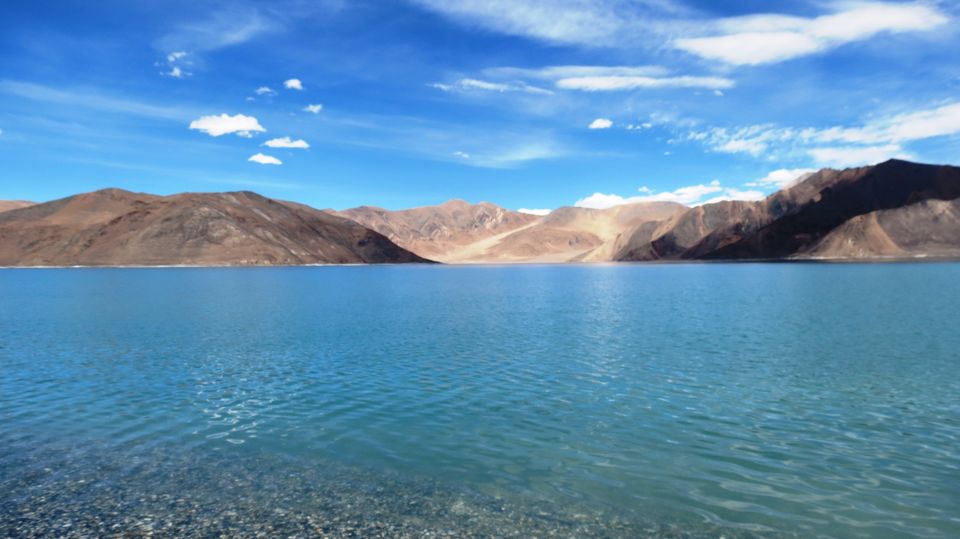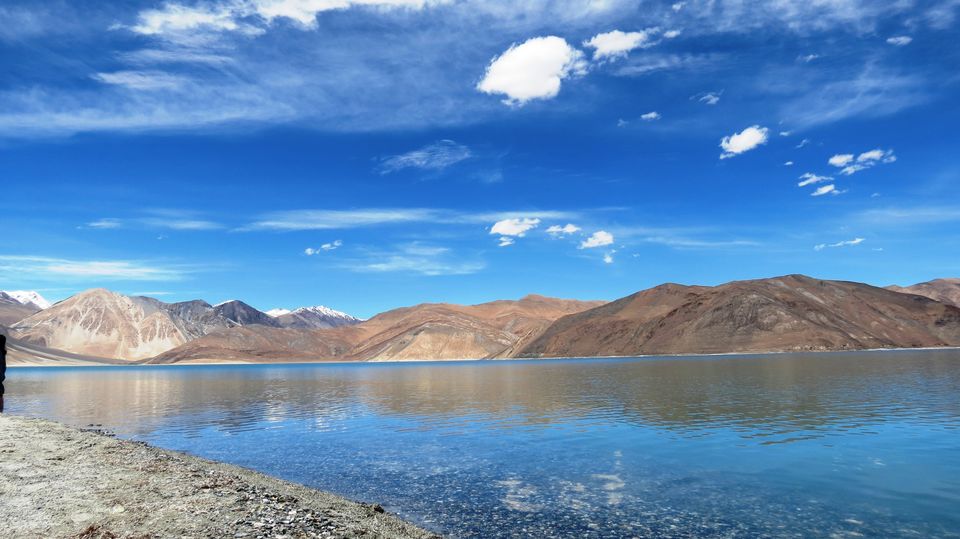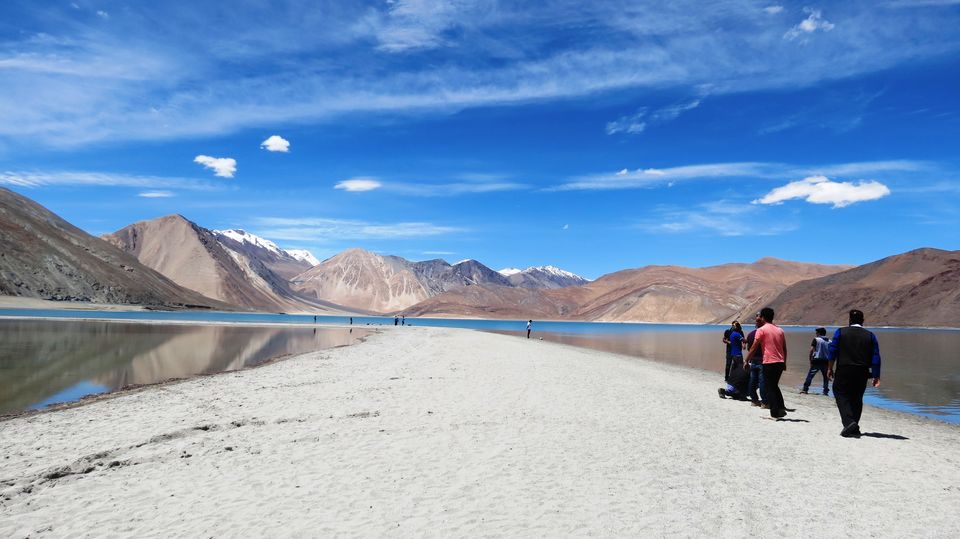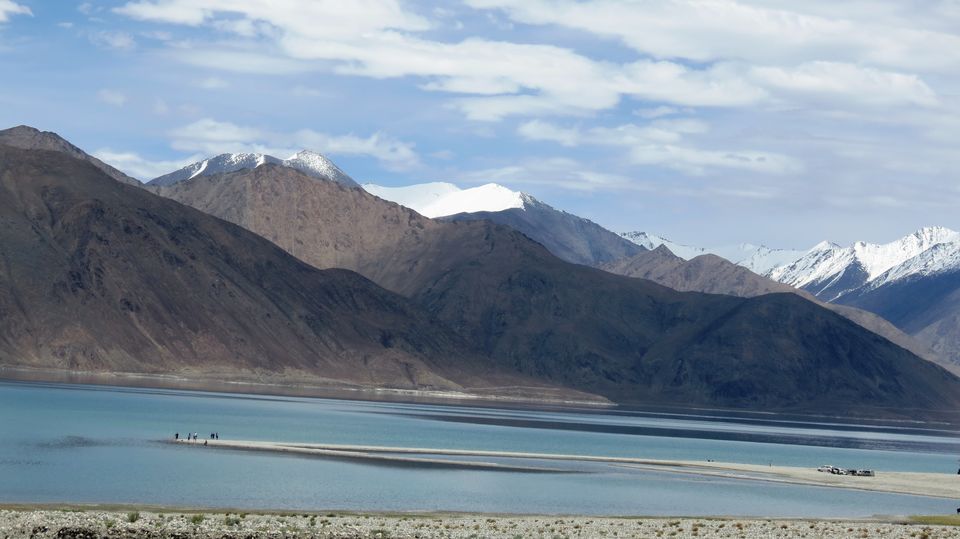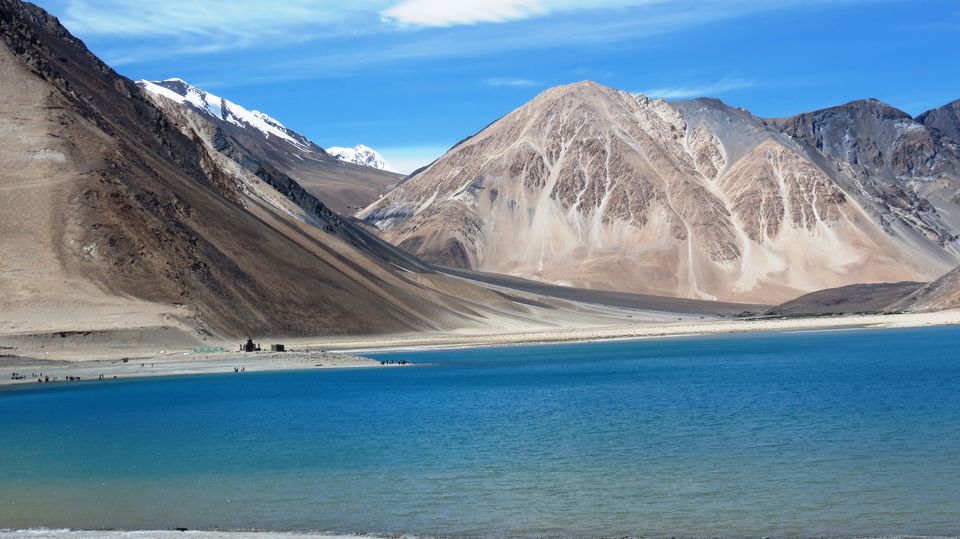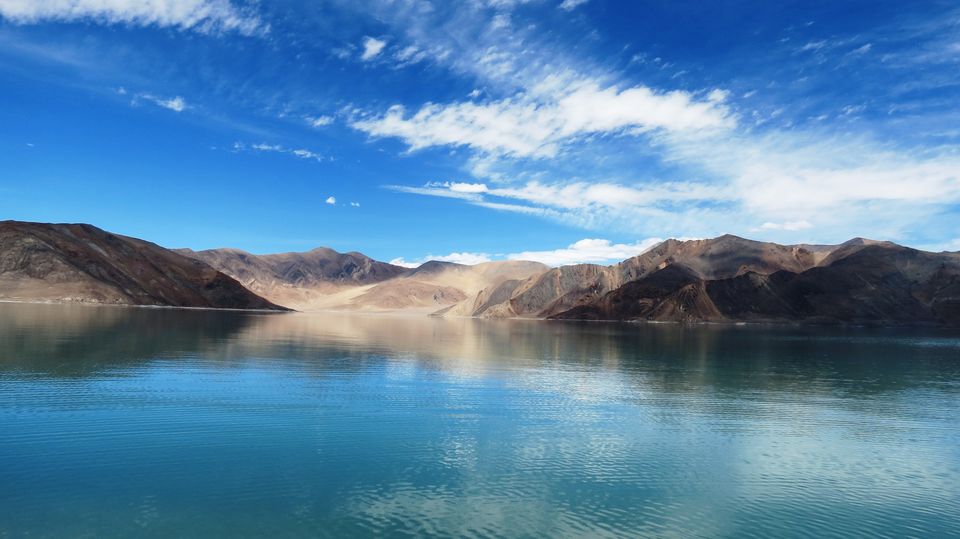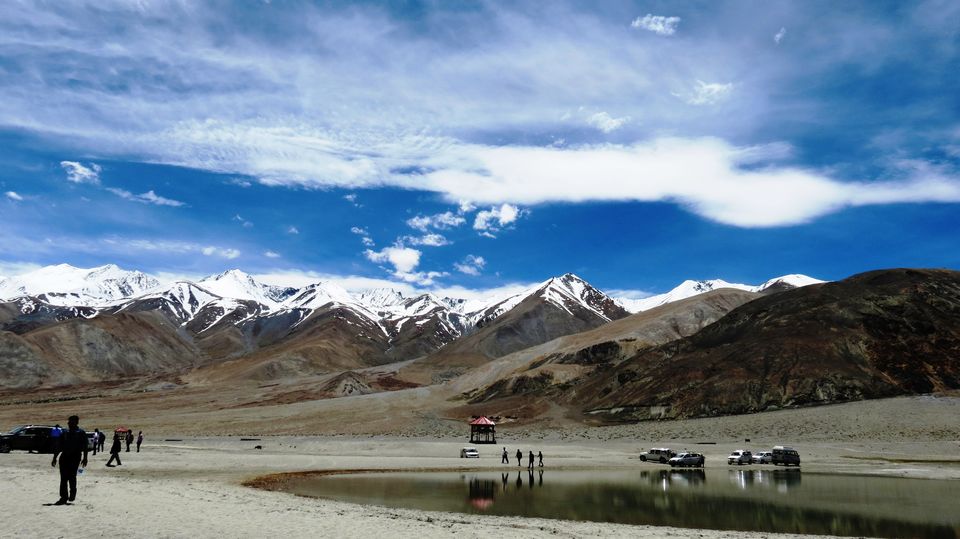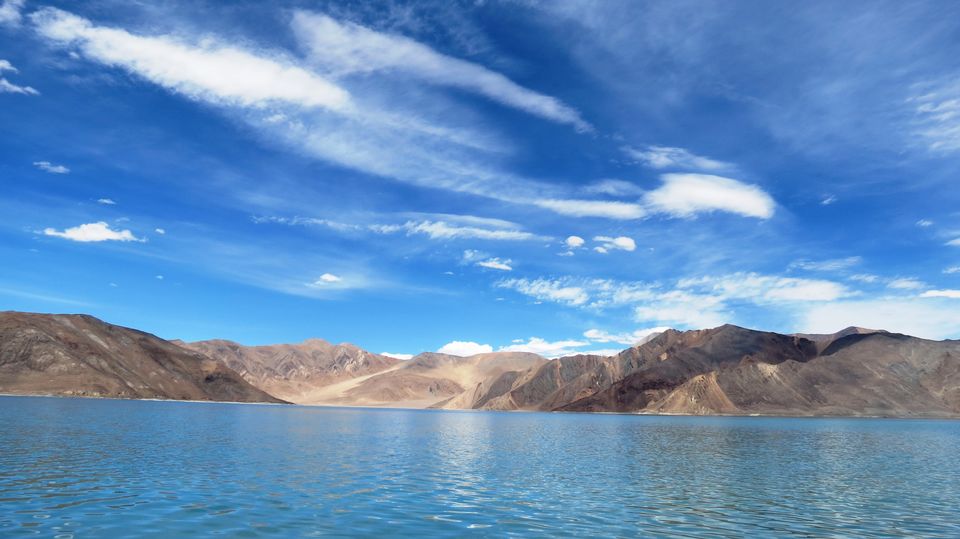 marmot animal
-------------------------------------------------------------------------------------------------------------------------------
Day 6 - Leh – Nubra Valley via Khardungla (Highest Motorable road in the World, 18,380 ft)
The ancient Silk Route via the highest motorable road on earth (Khardungla 18384 feet) Diskit Gompa of Nubra Valley(1420 AD), Hunder Villages,double humped camel safari in Sand Dunes between Diskit and Hunder Village (Bactrian camels brought to Ladakh by ancient Silk Route traders).Shyok river,Siachin river and Nubra river.You can see Siachin Glacier from here also.
Leh town from khardungla road journey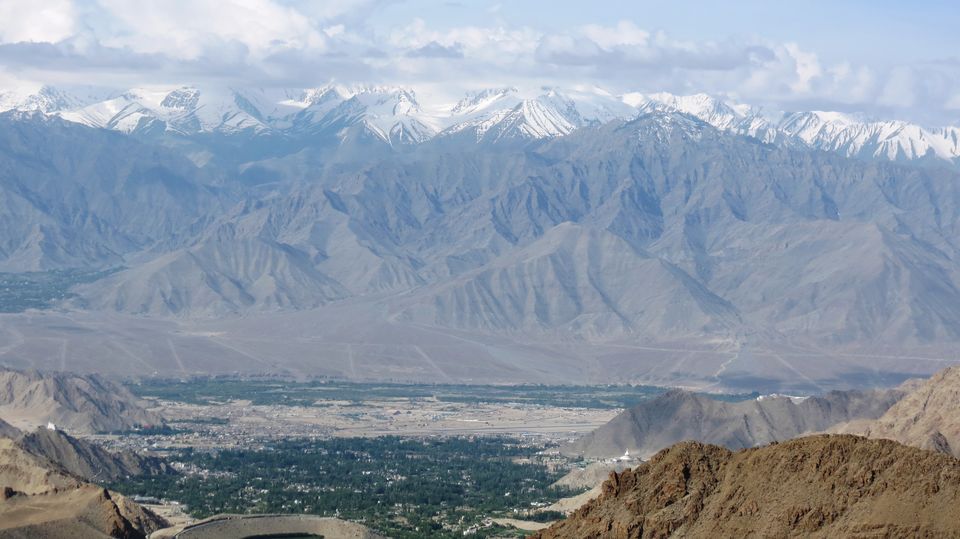 way to Khardungla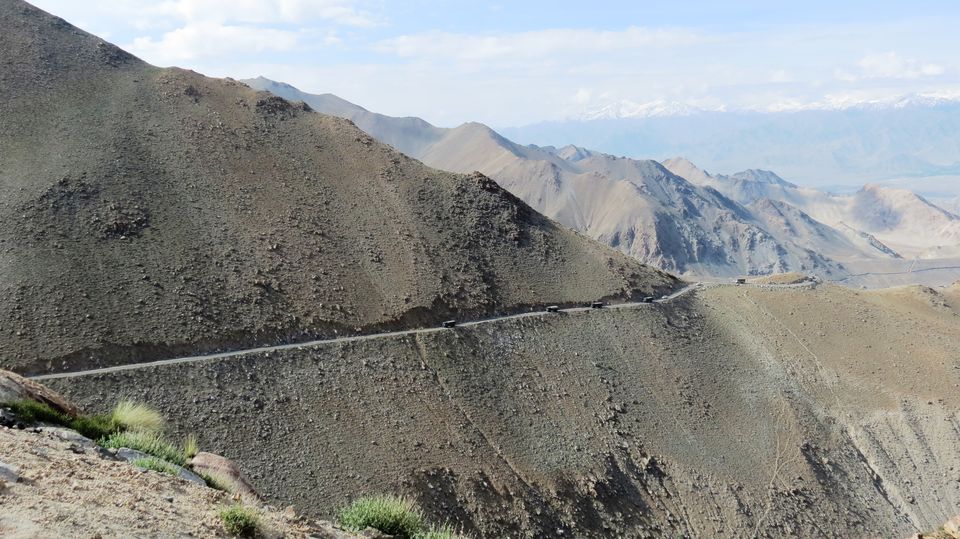 khardungla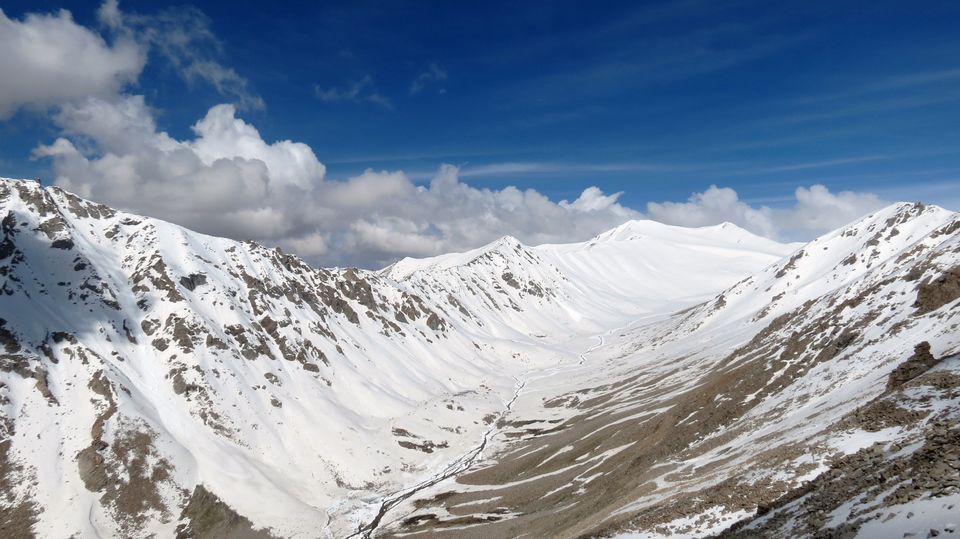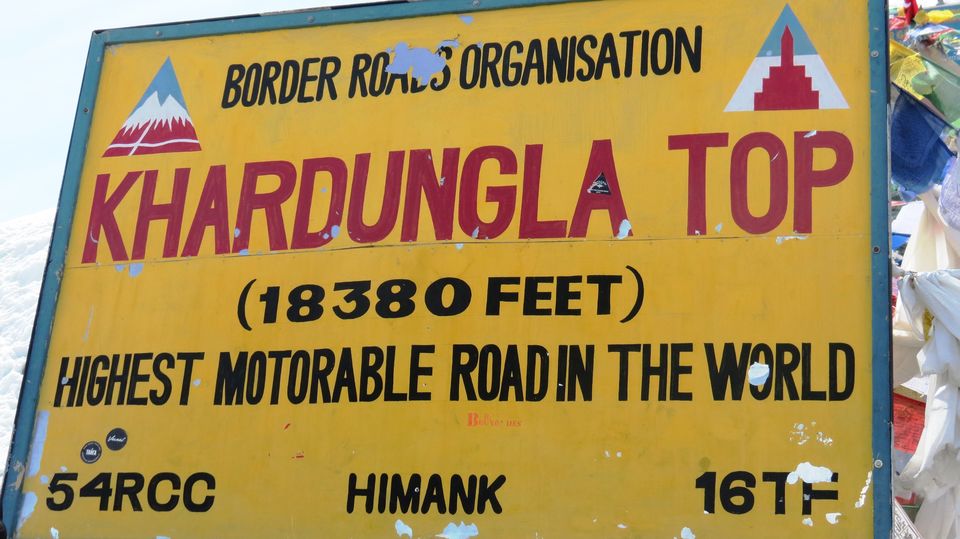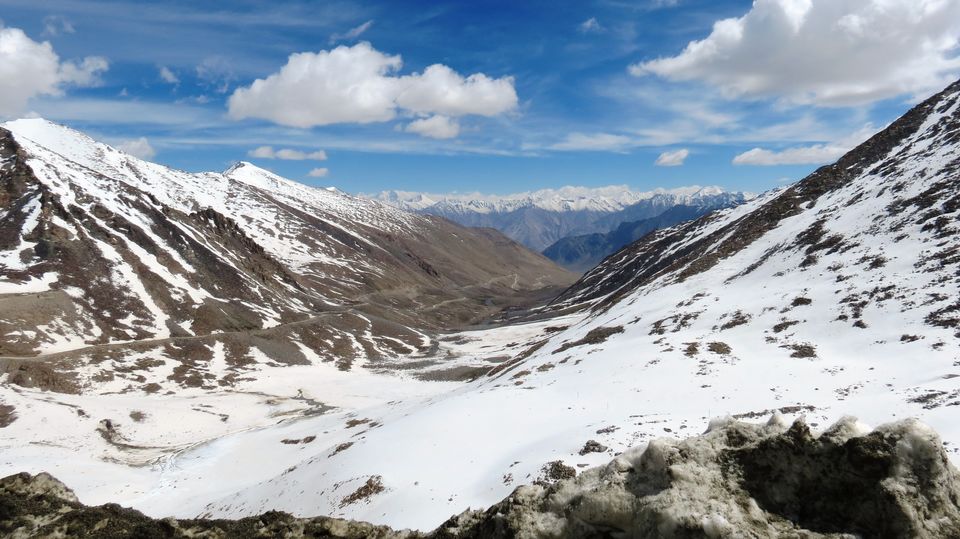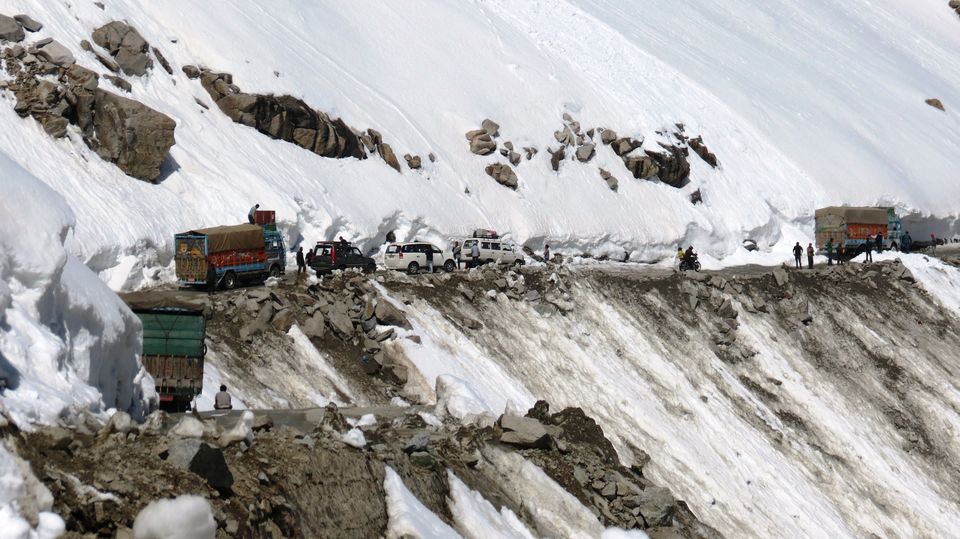 can you see car on the road....:)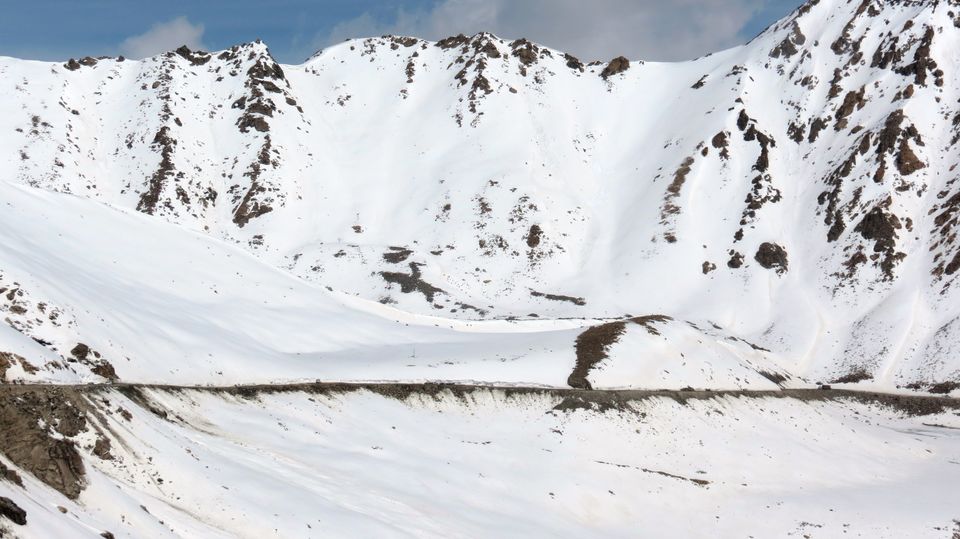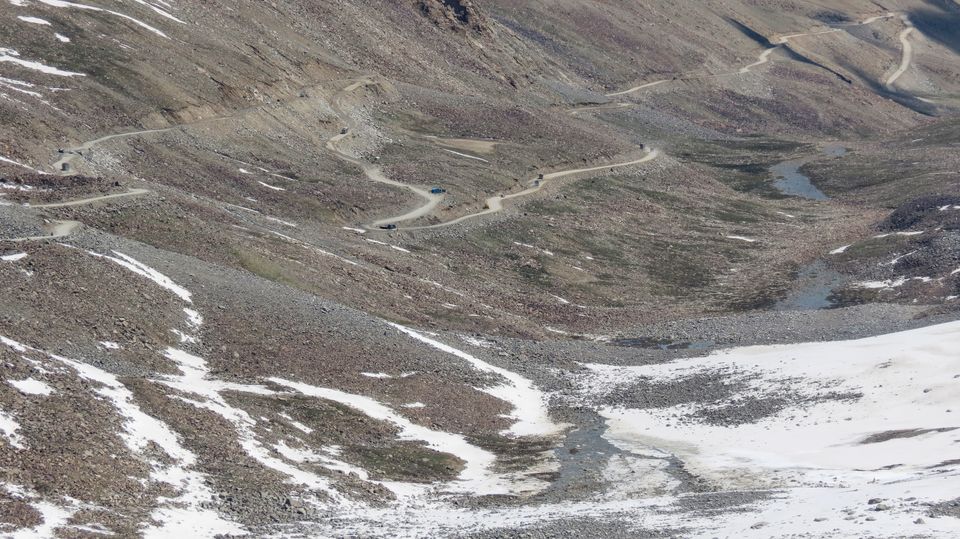 snow slide on the road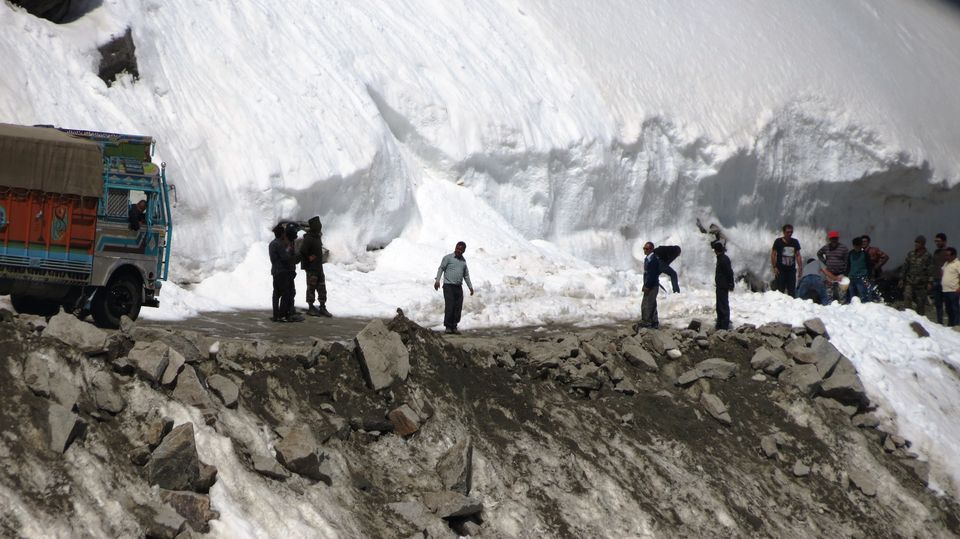 sunset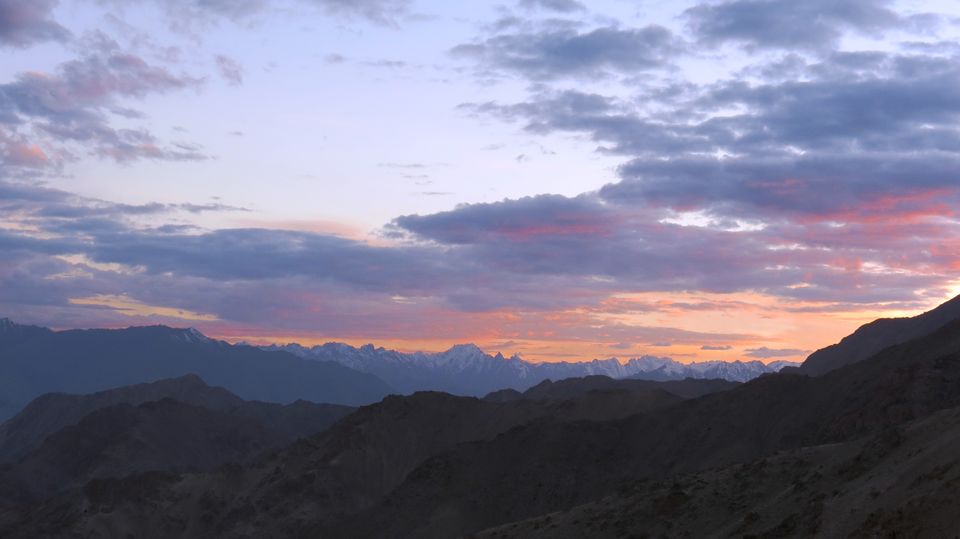 snowy road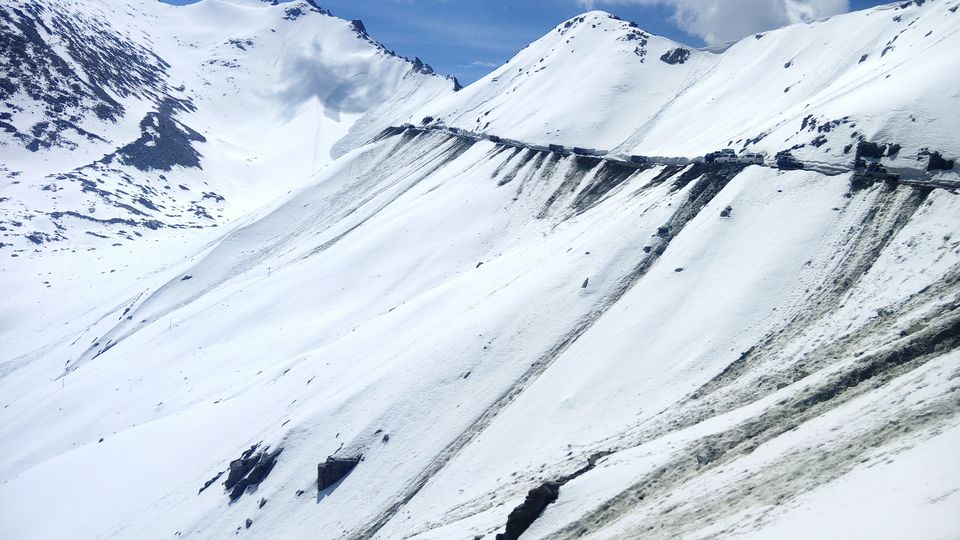 Diskit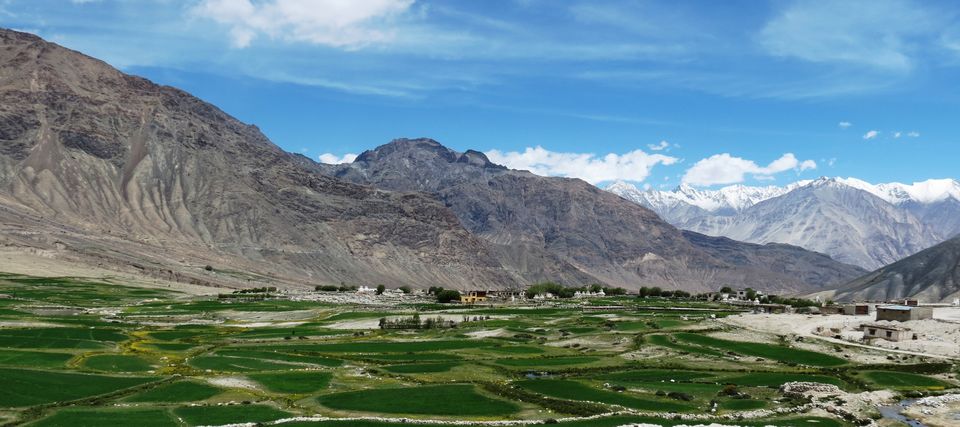 Siachen glacier (last peak)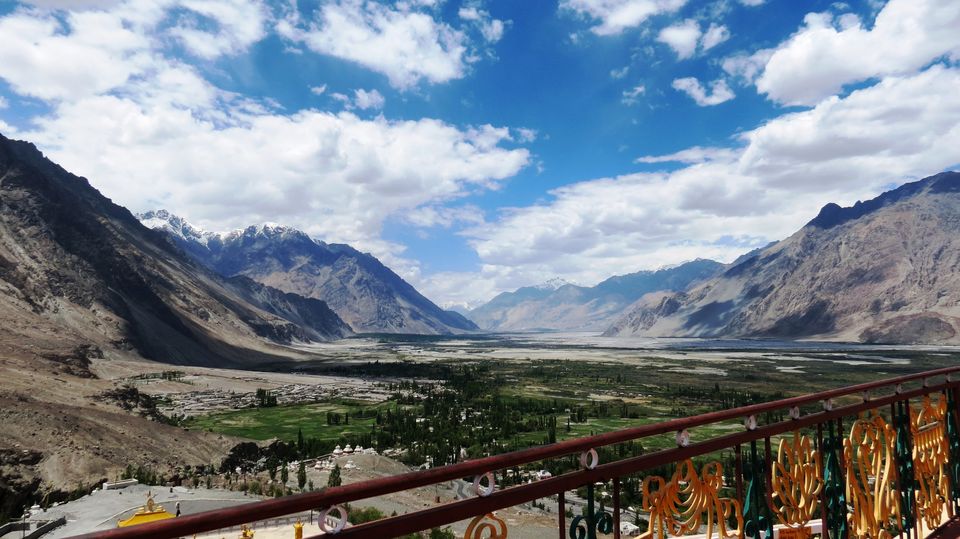 The Maitreyi Budha near Diskit is simply amazing. It overlooks the Diskit village and the Nubra Valley.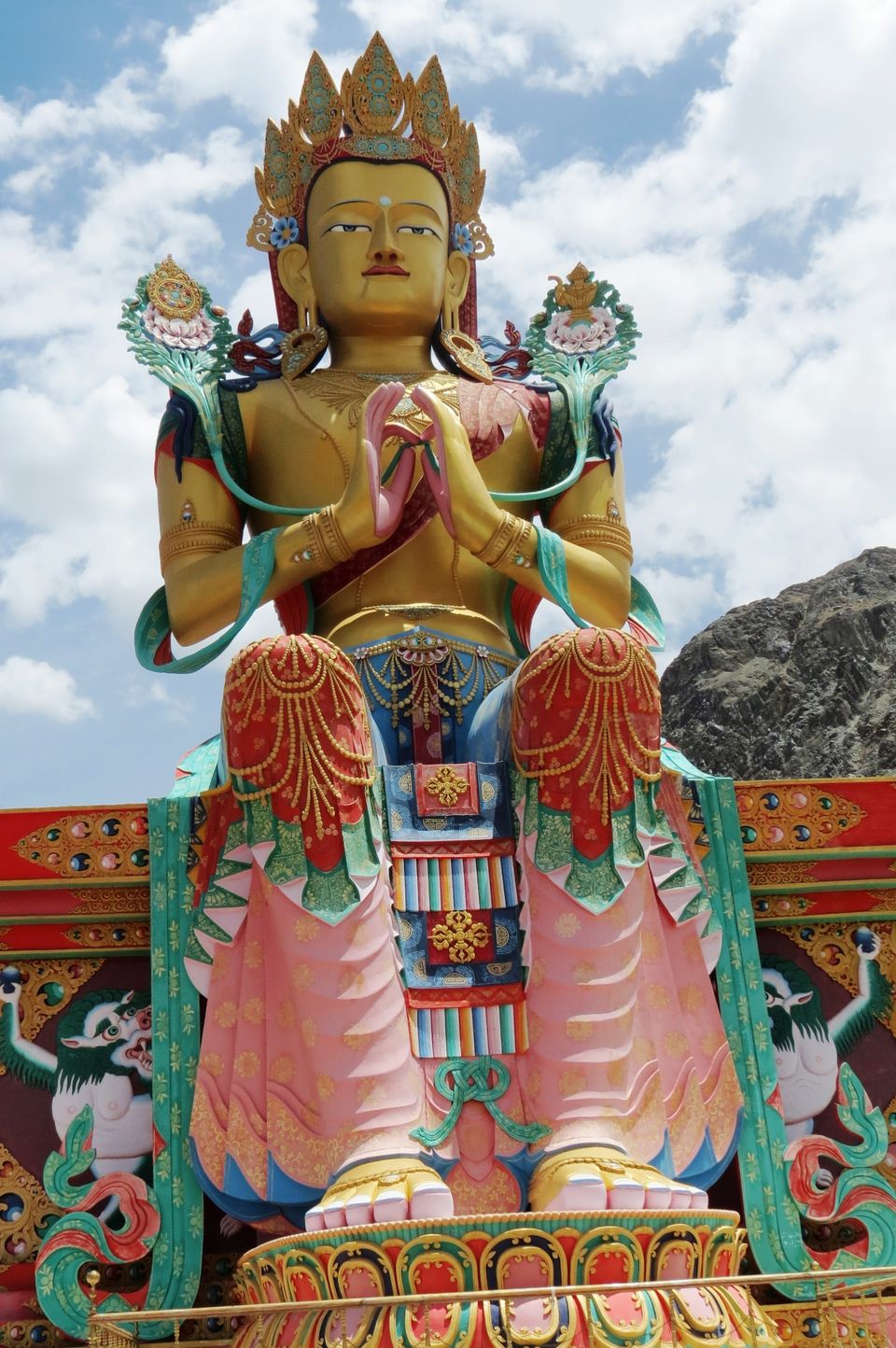 A view of the Nubra Valley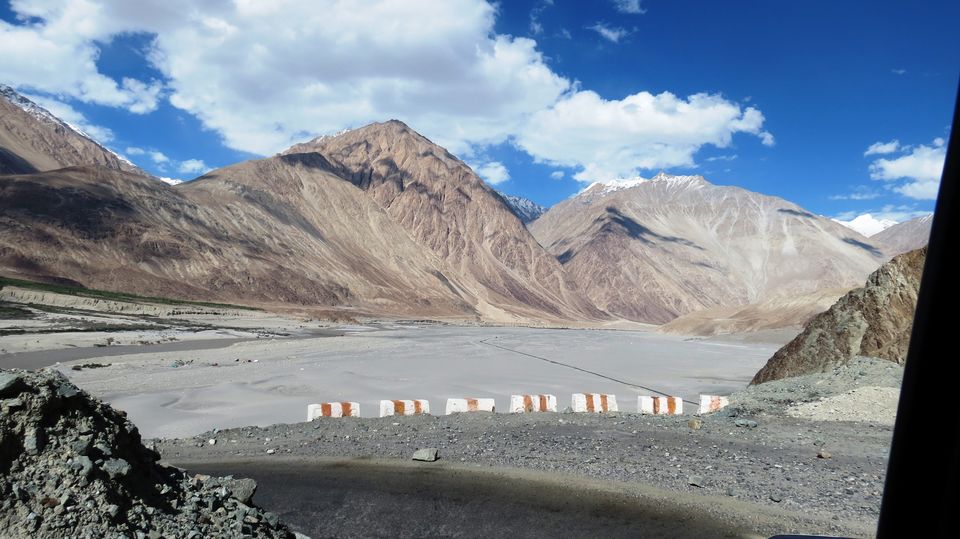 The double humped camel at Hunder.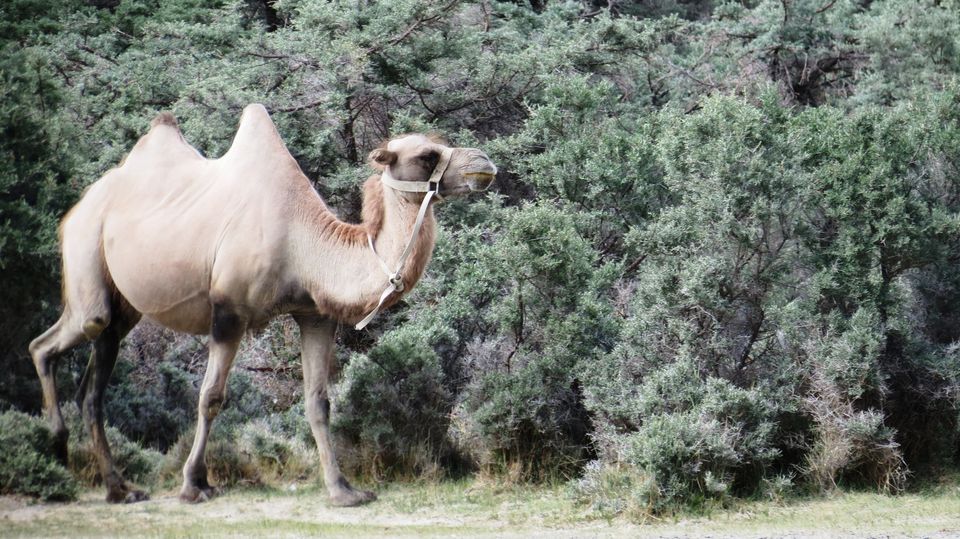 The famous sanddunes of Nubra Valley. I asked a local the source of these sand dunes.
He said that this sand came in the valley at the time of a massive flood in Nubra which took place in 1930.
Seeing the quantity of sand, it must have been a really great flood.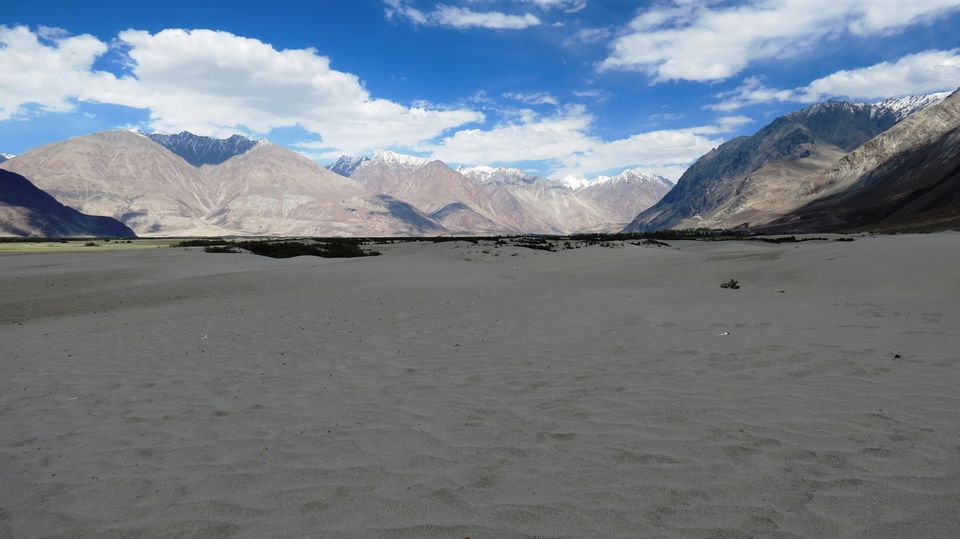 Distance(approx.)
Srinagar-Sonamarg -80km
Sonamarg-Zozila -- 24 km

Zozila-Drass --40km

Drass-Kargil -55km
Kargil - Mulbek -40km
Mulbek-Lamayuru Gompa -70km
Lamayuru Gompa-Alchi Gompa -70km
Alchi Gompa -Nimmu(confluence of Indus and zanskar river) - 32km
Nimmu-Gurudwara pather saheb -5 km

gurudwara -leh town -25km

Leh-Changla - 76km

changla-pangong lake --73km

leh-khardungla -40km
khardungla-diskit -78 km
diskit -nubra valley -8 km
leh -hemis gompa - 42km

leh - thiksey gompa -17km

leh -shey palace --13km

Altitude(approx.)
Srinagar -1,585 m (5,200 ft)
Sonamarg -2,800 m (9,200 ft)
Zojila pass -3,528 m (11,575 ft)
Drass - 3,280 m (10,760 ft)
kargil -2,676 m (8,780 ft)
Namika la -3,700 m (12,139 ft)
Fotu la -4,108 m (13,478 ft)
Leh Town -3,500 m (11,500 ft)
Chang la -5,360 m (17,585 ft)
Pangong Lake -4,250 metres (13,940 ft)
Khardung la -5,359 m (17,582 ft)
Nubra valley -3,048 m (10,000 ft)
Useful maps...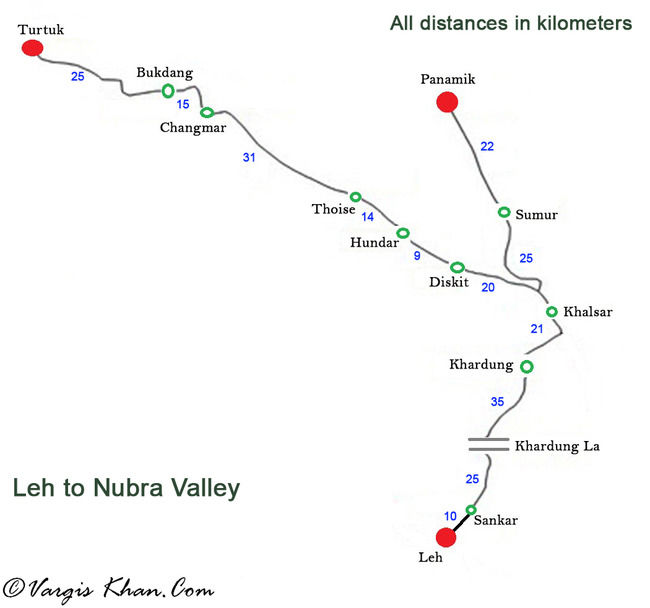 Note..... Please carry essential medicines,woollens,Sunglasses,sunscreen cream,caps ,torch and extra shoes.snacks and chocolate also..
Permits:
Indian Nationals do not require permits, but are required to get permit for some of the restricted areas like Tsomoriri, Tsokar and Pangong Lakes, Dhahanu and Nubra Valley, which can be obtained from District Magistrate, Leh, through Travel Agents at Leh.
some tips which will help acclimatizing the body faster
Try to cover the Srinagar – Leh journey in two days with a night halt .Drink plenty of water.Avoid sleeping at high altitudes.Avoid over exertion.Avoid tobacco and smoking and alcohol and other depressant drugs.Keep your body warm and eat lots of carbohydrates.Avoid sleep during the day.Sleep in upright position, if possible.Carry preventive medicines for AMS.Immediately descend, if symptoms increase.
Useful websites links for more information:(helped me to make my travel plan)
Acute Mountain Sickness and Importance of Acclimatization
http://devilonwheels.com/how-to-plan-a-journey-on-srinagar-leh-highway/
http://www.bcmtouring.com/travel-guides/ladakh-travel-guide/srinagar-leh-travel-guide.html
http://www.leh.ind.in/leh-via-srinagar.html
Leh official Site: http://leh.nic.in/Incredible India Site: http://www.incredibleindia.org/en/travel/destination/leh-ladakh