I was traveling to Dubai for a vacation and did not have a place for accommodation. Since I was traveling, I was looking for hotels in Dubai near airport. During my search, I came across The Astoria Hotel, located in Bur Dubai in the heart of the city and overlooking the old market. I reached the hotel in just about 10 minutes from the airport in a taxi and straightaway went to my room to unwind after the travel.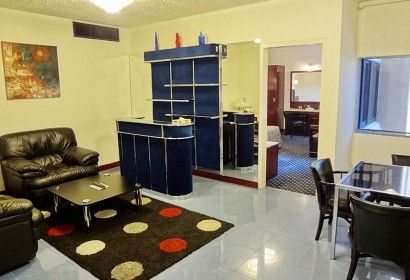 Since I was traveling under a budget, I was delighted to see their affordable yet well-equipped rooms, undoubtedly making them one of the most suitable hotel rooms in Dubai for travelers of all types. I took the Standard room which was comfortable and fully equipped with all the basic facilities. I was impressed and pleased with the cordial staff of the hotel that ensured a comfortable stay for me. 

After taking a short nap, I went to their American diner and bar named TGIT to have dinner and relax after the long journey. I liked their trendy décor especially and had a lovely time there along with a scrumptious dinner. I truly recommend this hotel to everyone traveling to Dubai after my amazing and memorable experience there. I will also ensure to stay with them whenever I visit Dubai owing to their exclusive and unmatched hospitality and how they stand up to their rich legacy of the best of service. You can visit their official website to know more about their services and make the required bookings.