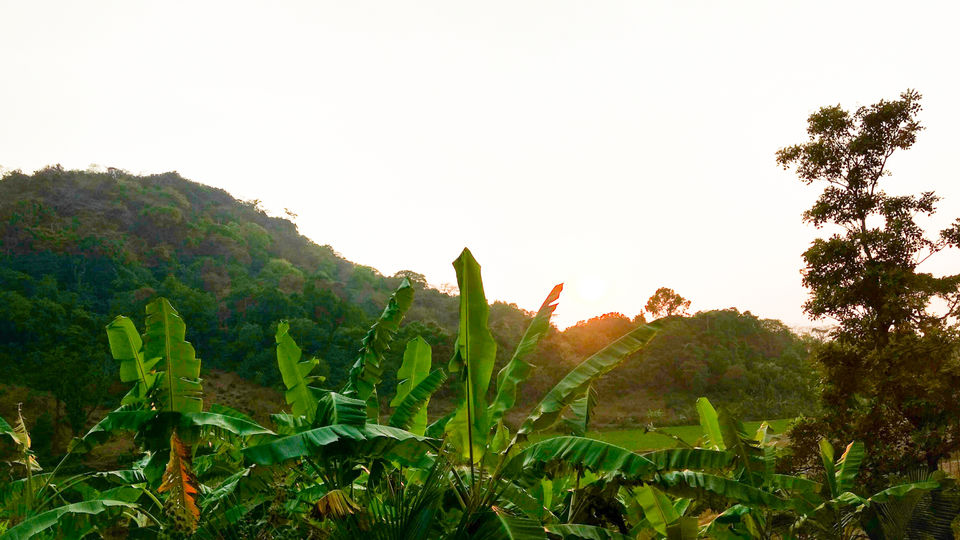 I had heard that YUVA - an NGO - was conducting yet another of their very successful 'Light up revolution' program, deep in the jungles of Joida, Karnataka. It was a time when I was having the acute quarter life crisis. I decided to go as I had never volunteered for a charitable cause. I had mixed feelings then as everyone kept saying that it would cost a lot of time and energy. Nevertheless, I called up my friend, Dharamvir, who is the president of Yuva, and asked him if I could join him. He said yes.
Yuva is a non profit organisation with an optimistic vision to achieve development of rural India. It's got this incredible energy of young people with a desire to play their part in the upliftment of rural India. My friend, Dharamvir, is the president. He has always been this fiercely creative and positive individual. 'Light up revolution' is this project of Yuva to light up villages in India which are completely deprived of electricity. (A shocking fact- more than 50 million homes are without power in India.) Yuva had completed the 'Light up 1' project where close to 100 homes in north west Karnataka were given solar electricity connections. 'Light up 2' required a total of about 50 volunteers and a total duration of 4 nights and 3 days.
I packed my bags, boarded this colorful bus that Yuva had hired for the journey and drove off from Bangalore on that fine thursday night.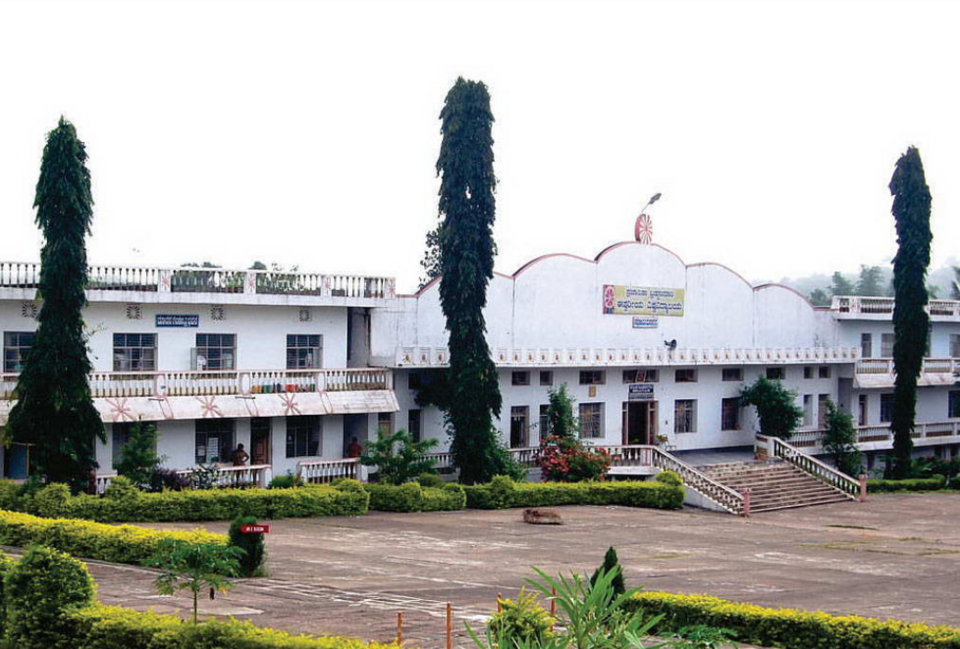 The next morning, we arrived at Yellapur where our lodgings had been arranged at theBrahma Kumaris ashram. We didn't have any time to lose, so we freshened up, had our breakfast and headed to our 4 x 4 cars we had hired to tackle the tough jungle terrain. We were divided into 8 teams of about 7 members each. Each team were taken to separate villages in the Yellapur region and had a specific target number of houses to light up. Each and every volunteer worked very hard and contributed equal amounts of their sweat and time towards the cause.
The locals welcomed us ardently with open arms and genuine smiles. In each and every house, we set up the solar plates on the roofs, made the wire connections and rigged up the necessary circuits. I must say, it was no easy task, but then I made a lot of new friends in the process and had a good time. I also learned the priceless value of teamwork and its importance in getting things done. I realised that I would gladly work my ass off for the residents. Their heartfelt gratitute and sheer happiness was enough to keep us going.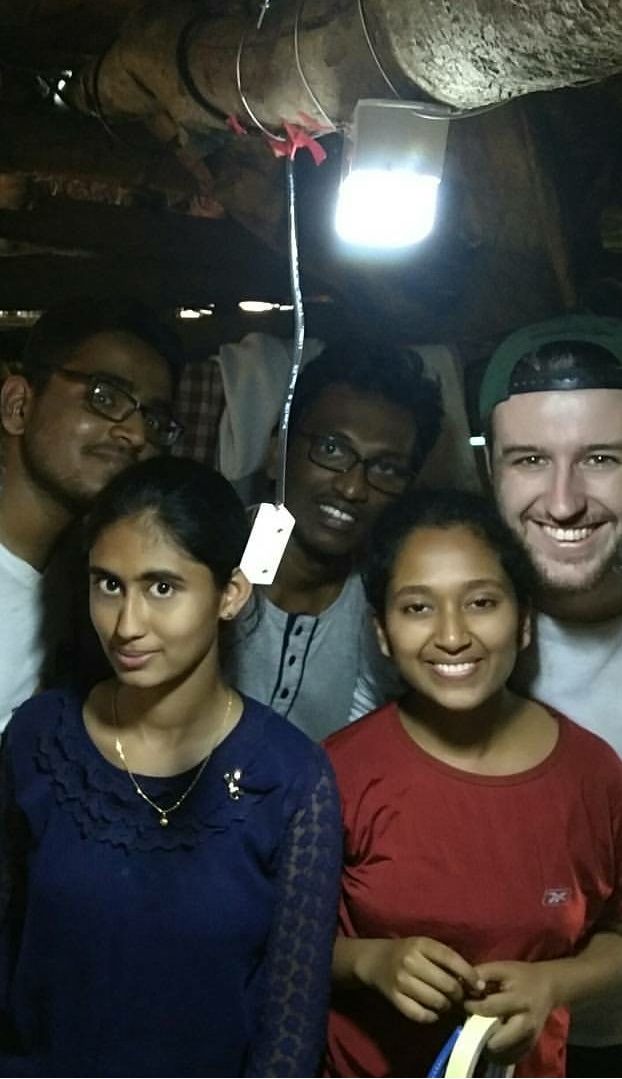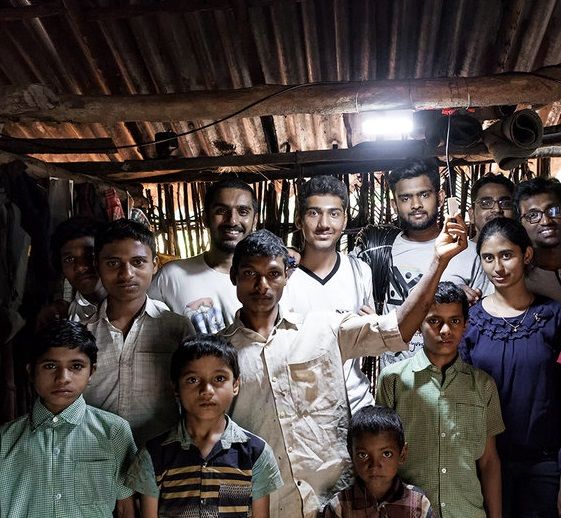 By the time we finished, it was dark. Now, these villages are located deep inside the jungles. So it was a little scary for us when we headed out to our cars which were parked a little distance away. But it was an adventure in itself. We headed back to the ashram, had our dinner, discussed our agenda for the next day and then slept off as we had an early day to follow.
Our saturday began at around 4:30 am. We had to leave Yellapur and head out to the jungles of Joida, which was about 3 hours away. For us, the journey into the thick woods was pretty much a safari. We could hear morning bird songs coming from all directions. It was complete bliss. Along the way, we spotted a few animals as well - wild boar, deer and a wild bison. We are so used to seeing domesticated animals and captivated animals in zoos that it was a surreal sight to see wild animals utterly free in their natural habitat. All of us got on to the roof of the vehicles and enjoyed the ride full-on. We spotted this wildboar which was running ahead of us. The driver told us to brace ourselves and speeded up to overtake it. The race was on. I swear we drove above 50 kmph in the rough jungle terrain. We raced the animal for a good 4/5 minutes until we finally overtook it.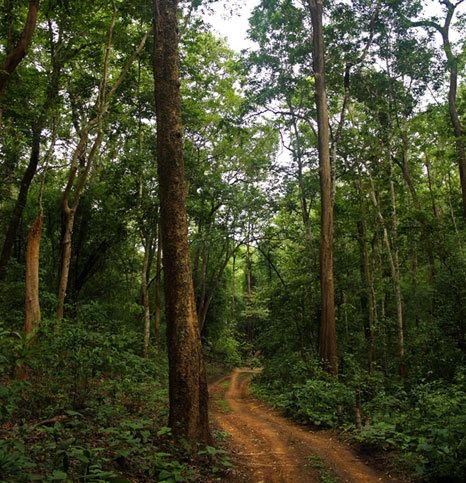 We arrived at this primary school in the middle of nowhere with a picturesque backdrop and a stream running by it. Unharmed nature at its best, I thought. I wondered where the students came from, as I didn't see a single human dwelling on our way up. Our lodgings had been arranged here. We turned our work mode on, divided the equipments among the teams and headed out to our assigned areas of action.
We had to drive for another half hour to get to the location. The first house that our team got into offered us lunch which we gladly accepted as we were totally reliant on their hospitality for the day's lunch. We hooked up their power , then had a bountiful lunch of rice, sambar and sabji. We thanked them, they thanked us and then we headed out to complete the remaining quota of houses.
Everything about that day was beautiful. Beautiful views, beautiful people, beautiful deeds. I was glad that I decided to come for this project.
We headed back to base as soon as we finished, had dinner and started up the campfire. At the campfire, the team leaders orated to everyone on the events of the day and discussed our agendas for the next day. Then we bantered on for sometime before sleep took over.
The next day we were taken to another location about an hour away from base. We continued with the usual routine from before and worked hard the entire glowing day. Towards the evening when we were done, a local offered us some palm wine. I had never tried it before, but I found out that it tasted really good. So I took a bottle for my friends back home.
In a concluding meeting at the base, I found out that we had lit a total of 121 homes in 21 villages. I was glad that I could contribute my bit towards this project which is something very noble and selfless.We boarded our returning bus the same night to reach bangalore in the next morning. Our journey had come to an end.
Driving off into the good night, a realization dawned. I do not come from a rich family. But I do have a roof over my head, food on my plate, clothes on my back, water in the tap, electricity in the house and a healthy loving family. I realized that I am richer than over 500 million Indians who lack the means to meet their basic needs.
The project took 3 days of mad manual work and 4 chilly sleepless nights. I was physically exhausted. But mentally, I was high from the experience. A good kind of high, that is. I came to understand the value of travelling and meeting new people. It is only through the process of taking risks and by following our intuitions that we get to know ourselves better. Our choices may not work out sometimes, but that's okay. We learn from our experiences and travel with our baggage along this hazy road called life.
To volunteer or to learn about future projects, please visit http://iamyuva.org