The days spent at the famous Kutch Carnival were a haze of incredible sights, music, and people. The Kutch Carnival or Rann Utsav is a glorious cultural festival that is held amidst the exotic landscape of the Rann of Kutch. The festival is held each year during the winter months and celebrated in a grand manner. Nowhere in the world, will you find such vast plateaus of shimmering white sand. This extraordinary backdrop of Kutch is what makes the Rann Utsav a tremendous crowd puller. Here are the highlights of my amazing trip.
Marveling At the Alien Landscape
I was spellbound by the vast expanse of white earth stretching to meet the horizon. I was lucky enough to witness the amazing spectacle of a full moon night at Kutch. The entire earth literally glows from the light of the full moon. It was a surreal experience that will be etched in my mind forever.
Staying In Luxurious Tents
The Tent City at Rann of Kutch features luxurious tents replete with all modern amenities. My Rann Utsav tour package was inclusive of stay at the tent city. I never knew, living in a tent could be so luxurious. I thoroughly enjoyed every minute of it.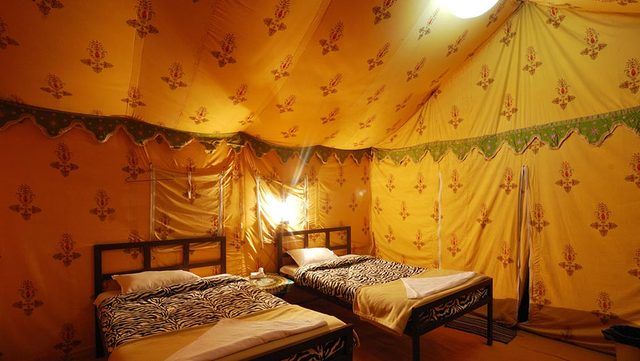 Stimulating Cultural Entertainment
The folk music and dance performances were just as entertaining as they were unique. I particularly enjoyed hearing the melodious tunes from unique musical instruments such as Manjira and Bhorrindo. Even the folk dance performances were mesmerizing with perfectly choreographed moves and vibrant costumes.
Shopping From Colourful Stalls
The colourful stalls at the Rann Utsav, sell beautifully handcrafted merchandise. I bought several ornate silver items, wood carvings, and a wall painting.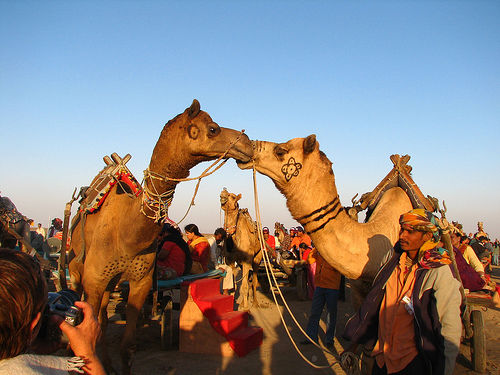 Indulging In Delicious Food
I was delighted to see the numerous variety of Kutchi food available at the Rann Utsav. I stuffed myself with mouthwatering Khaman Dhokla, Muthia, Gathia and Kachori. Since I have a sweet tooth, I enjoyed devouring Adadiya, Gulab Pak, Son Papdi and Gulab Jamun.
Hot Air Ballooning
I was pleasantly surprised to see Hot Air Balloons at the Rann Utsav. Although Hot Air Ballooning was not something which I had initially planned on doing, I knew I had to take the chance while I had it. Now I'm glad I decided to go Hot Air Ballooning at Kutch. Floating high up in the sky and observing the magnificent landscape of Kutch down below was an exhilarating experience.
The timeless beauty of the Rann of Kutch is something to be experienced at least once in your lifetime. The Rann Utsav is the best time to visit as the place comes alive with activities. With the Rann Utsav 2017 is just around the corner, now is the perfect time to plan a magical trip to Kutch!