Just last month I travelled to Bangalore for work. As the plan was made in a jiffy, the flights were almost full; the ones that weren't, had a really odd take-off or landing time. Even the trains were booked with a long waiting list. So, I was forced to wait till just the day before departure to book a train ticket under the Tatkal scheme. As if the regular Second AC fare in Rajdhani Express wasn't high already...add to it the Tatkal charges, and the final price I had to pay was a whopping INR 5830. The train departed on time from Hazrat Nizamuddin Station, but kept getting delayed on the way as is the case with almost every Indian train. I was supposed to reach Bangalore 6:40 am on the 2nd day after departure, but reached at 8:00 am.
Thankfully, I had already taken care of booking hotels in Bangalore before departure, so I didn't have to wander around the city with my bag, asking random people about good hotels. Since the office I had work in was on MG Road, I decided to look for hotels in Majestic, which is the common name for Kempegowda Bus Station, which is right across the road from Bangalore City Railway Station. I came across FabHotel Arafa Inn, which was less than 2 km from the railway station, as I found out after calculating the distance on Google maps.
So, once at Bangalore station, I tried to hire an auto, but these turned out to be super expensive. After talking to a lot of auto drivers, I realised they couldn't be reasoned with. So, I decided to use the cheapest vehicle possible...my feet. I reached the hotel, and checked-in at a Deluxe Room. I was sceptical of a budget hotel and its rooms, but the room I was given turned out to be pretty nice.
The overall colour theme of the room was golden and black, which seemed contemporary, so no issues there. The walls were spotless white, the padded cushion behind the bed was a combination of gold and brown, whereas the floor had black tiles. The wooden doors, cupboard, work desk and even the sofa were black.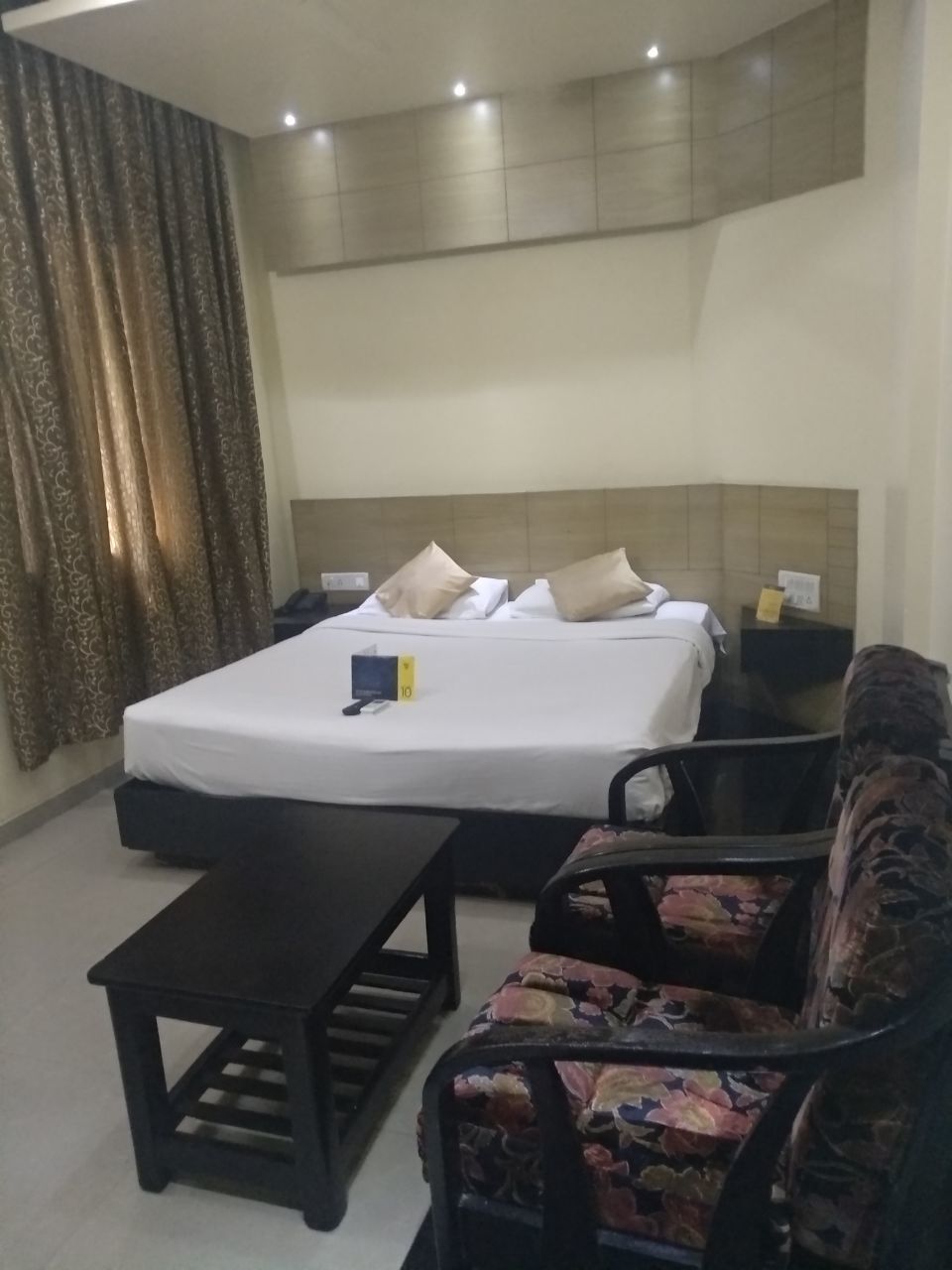 As I was exhausted after the long train ride (which I couldn't sleep well during), I just changed clothes, threw my bag in the wardrobe, locked the door, switched on the air-conditioner, switched off the light and crashed on the comfy bed. I woke up at about 2:00 pm, after which I too took a bath. Though the weather of Bangalore never becomes cold, meaning you won't need hot water, the supply was there in the attached bathroom. I was starving, so I went up to the front desk and asked for recommendations on the good places to eat in the area. I was elated to know that the hotel had its own restaurant, which I hurried to right away.

I had planned to go all out on the gobbling front in the evening, so decided to have something light for lunch. Therefore, I ordered a simple daal, a sabzi I don't recall anymore, and 3-4 rotis. For a budget hotel, the food was delicious and filling, yet not too much on your stomach. Another sweet surprise was that the food wasn't expensive at all; it was cheaper than I have had at a normal family restaurant in Delhi. Thereafter, I settled the bill and went back up to my room to watch some TV. There was nothing worth watching so I took out my laptop and connected it to the free hotel Wi-Fi, which i wasn't expecting to be as fast as it was. I browsed through my mail, did some social networking and then started watching House, MD Season 1.
By the time I finished watching the first three episodes, it was already 5:00 pm. I decided to take a walk at the famous Cubbon Park. It was a refreshing experience, walking through lushness, seeing colourful flowers and birds. I sat on a bench for a while and just kept admiring the greenery. After about an hour or so, I hired a cab and made my way to Koramangala, which I knew to be the best place in Bangalore for food and drinks. And true to its reputation, Koramangala seemed like paradise to me, an avid foodie.
I knew exactly where I wanted to go and what I was going to order (to begin with at least). I marched down to Koramangala Social and straightaway ordered their iconic Longest Long Island Iced Tea, the Electric version. Once done with the buzz, I went to Malabar Bay to try some coastal cuisine. I started off with a prawn and squid appetiser, which was quite flavourful with an overriding taste of coconut. Now, I wasn't going to leave a Coastal Indian restaurant without trying the might Meen Pollichathu, which I had with another Southern speciality, the Kerala Parota.
The meal was nothing short of a divine intervention, following which I hired another cab and went back to my hotel. I asked the kind gentleman at the reception to give me a wake-up call at 6:30 in the morning, which I duly received. I was served the hotel's complimentary breakfast at around 8:00 pm, which was again nice and tasty. The next task for me was actually taking care of work, so off to the office on MG Road I went. I made it back to the hotel from the office at 2:00 pm, just in time for lunch, which again I decided to keep light.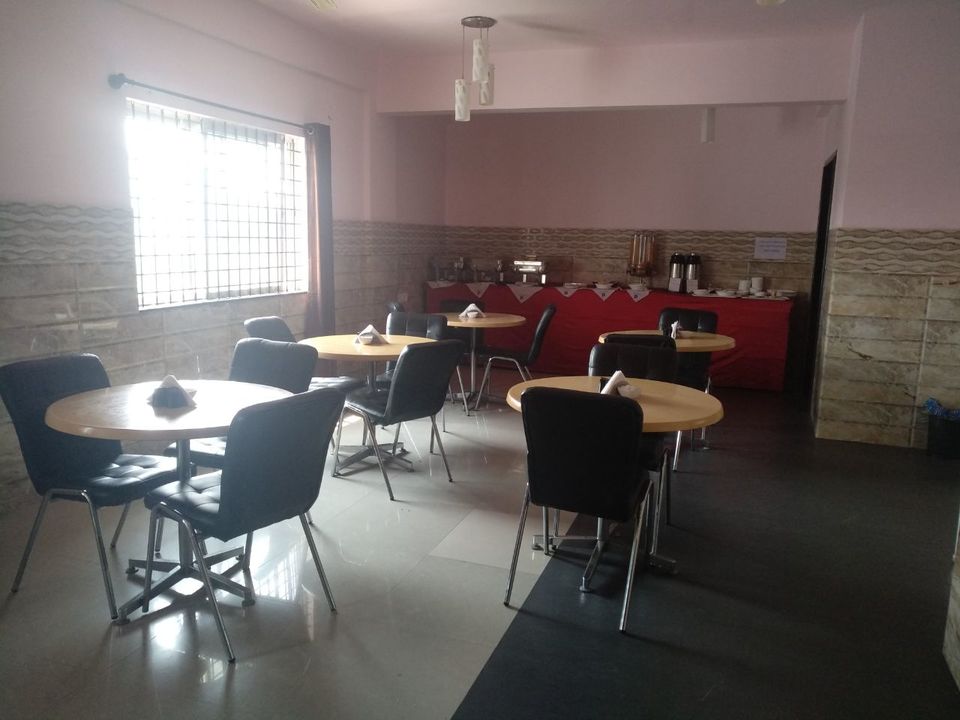 I had a 7:30 pm flight out of Bangalore the same day, so there wasn't much time to roam around. I decided to take a nap, and again asked the reception guy to wake me up by 4:30, which he did. After packing my stuff, I checked-out and inquired the front desk about local transport for the airport. I was advised that I was better off taking an app-based cab as the local autos and taxis charge heftily, which I had also found out on my arrival. I reached the airport by 6:00 pm, giving me enough time to check-in and board my flight. Thankfully, the flight wasn't late and I reached Delhi 9:15 pm. One hour was spent in retrieving my baggage, following which I took the metro home.
So, this concluded what was an eventful trip to Bangalore, be it staying at the comfortable hotel with a hospitable staff, strolling in Cubbon Park, taking care of office work or the binging session in Koramangala. If you are too looking for hotels in Bangalore, then would really recommend FabHotel Arafa Inn to you as you get a good deal for around INR 1500 per night.