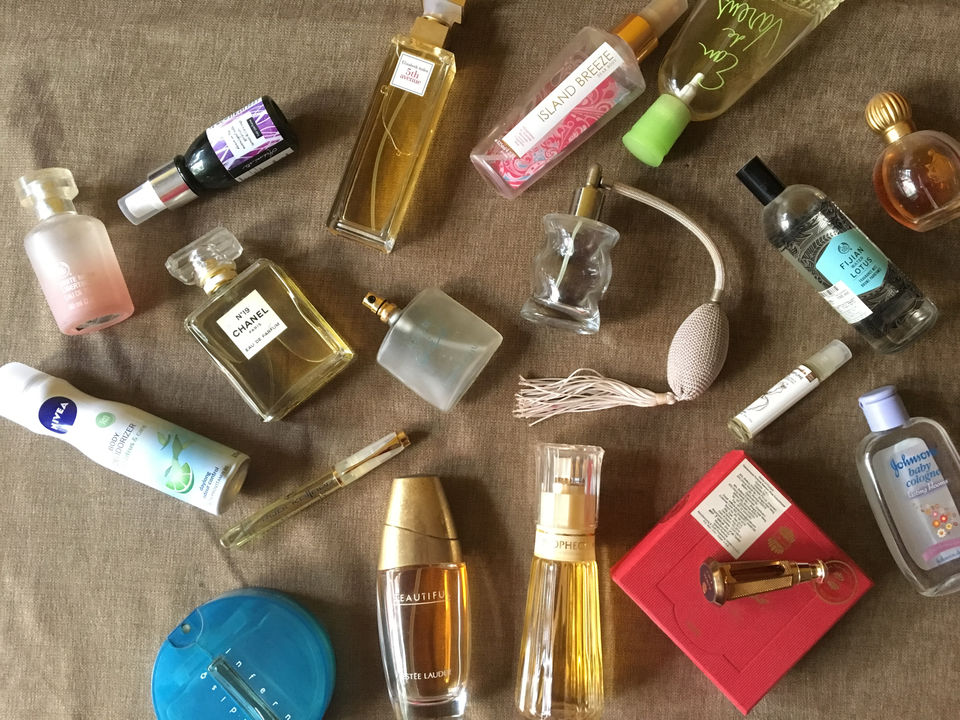 As I said on my first blog that you will come to know about me leisurely. There are lot of things I like but perfumes are my weakness, my love , my lust , my flame & my passion . I examined , polished & studied a lot about perfumes over the last few years. Perfumes has its own dope effect if you come to know about its inside story, an absolute different science & theory all-together .
I would like to enlighten you with the self schooling I did to educate myself about perfumes .
Let's go point wise
Tenacity - The prolongation for any perfume is between 2 to 8 hrs. Fragrance Oil - Higher the condensation of fragrance oil , higher the price . The concentration level differ from perfume to perfume. It can be 20-40% , 7-15%, also 1-3% . Smelly Notes - Perfume do have "NOTES" like music. Top Notes- Strong smell.You get the smell immediately after applying but it evaporates quickly . Middle Notes - Also called heart notes. Slowly the smell beholds you & stays for a longer period. Base Notes - The notes are richer & it stays for several hours .The Essence Category
There are basic 4 subdivisions
Places to Apply
For Men - Lower Jaw, Neck , Shoulder, Chest, Inner Elbow , Forearm & Wrist .
For Woman - Behind the ears, Neck , Shoulder, Chest , Inner Elbow , Below the Midriff, Wrist , Behind your Knees Calves & Ankles.
There are many ways you can make all natural solid perfumes with high , middle or lower notes as you wish .
There are few Perfumes which I apply , and I simply love them. I will try & describe the smell to you .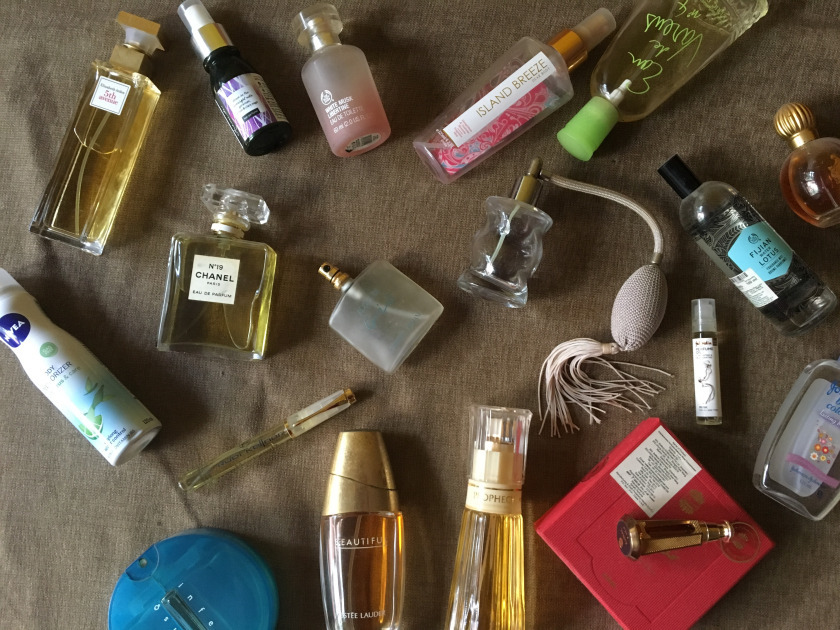 PROPHECY from Prince Matchabelli - I got this from a Middle Eastern Country . This is a cologne Spray mist, which has 3-7% concentration. The smell is soft & flowery which stays for 3-4 hrs .
UCB launched Inferno Paradise which is a toilette , the concentration level is 7-15% and the smell is fresh & beachy .It doesn't stay for more than 2 hrs .
The Body Shop has a beautiful perfume called White Musk Libertine which is a Toilette. It has middle notes & stays for longer duration . It has a caramel smell with a few drops of jasmine .
Ean De Varens one of the best perfume I have , got this from Paris.It has lemon & Ocean smell combined.
ARPAGE - A classy perfume for evening . The smell stays for 6-8 hrs . It doesn't stay for more than 2 hrs .
Rude Kedlner- This is a perfume natural spray which smells Rose & Water, perfect for afternoon . it doesn't stay for more than 2 -3 hrs .
Body Shop Figian Water has watery & Lotus smell . Its a perfume mist , unfortunately it doesn't stay for long period , but the smell is addictive .
Estee Lauder Beautiful - Perfect for a lady who wants to feel confident . The woody & spicy smell gives a total different feel .
You can never go wrong with Elizabeth Arden 5th Avenue & N 19 Chanel.
My most favorite Acquadi Gio by Giorgio Armani .It's a Toilette, but stays fro 8-10hrs . Its watery , beachy & lotus smells lingers day long .
At last there are few tips I would like to put forward
Find your signature scent Think what you like smelling around Go to stores which gives you multiple options Try to find a scent which matches with your body shower gel & body cream . So the smell lasts longer and is stronger
Hope you enjoyed this blog , if yes please like & comment .