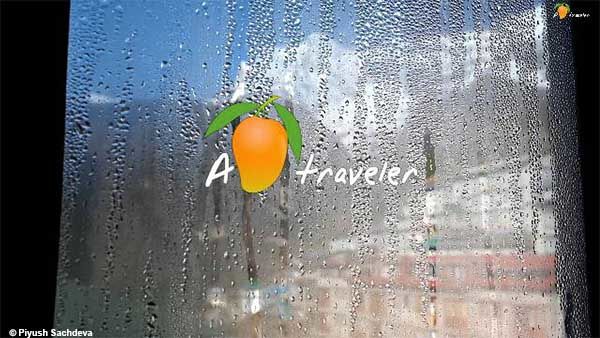 I was quite fresh in the morning at Namche bazaar. It was again a bright sunny day, took a good rest as I slept earlier but Gaurav was not well. What happened basically when we were coming from Phakding to Namche bazaar, he was quite fast and drained all his energies, so much so that he even did not took his dinner previous night. So I thought leaving him at hotel and giving him time to rest, he will be alright and I left him to see Everest view point.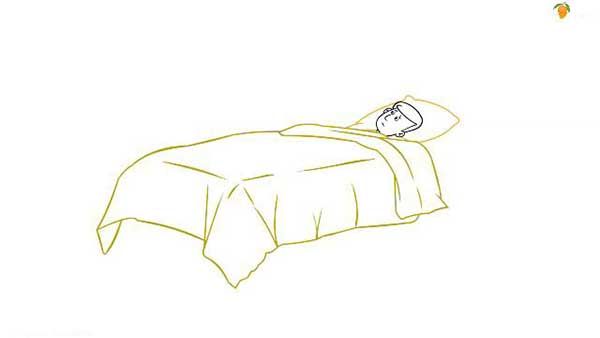 I must admit the stairs took my breath away when I passing Namche bazaar. There are 100s of stairs which first one need to climb to get on the right path for Everest view point.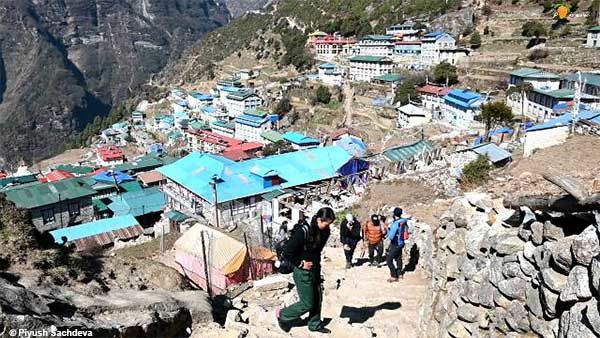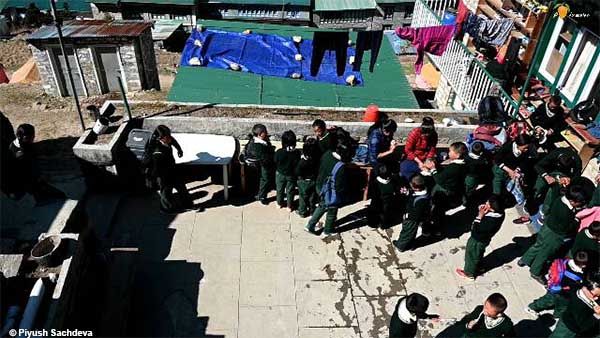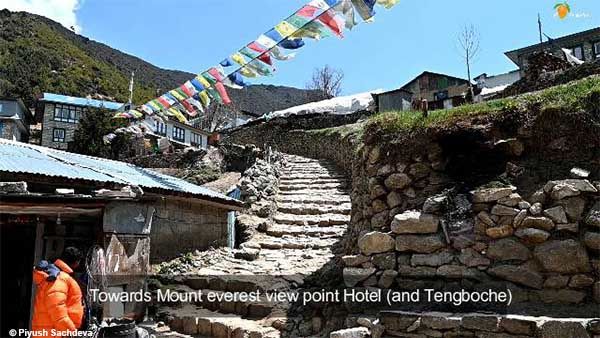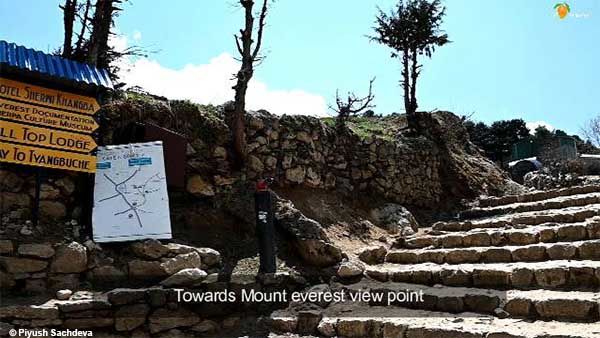 It was our day 3 and basically not progessing anywhere as it was our acclimatization day. Why to acclimatize yourself. In my experience, where-ever one go to the altitude of 3000 meters above sea level, it is always good to have plenty of rest, stay at such place at least for a day and then move ahead to more heights. It makes body to adjust itself, to adapt for the oxygen in air. (Effective oxygen in air at Namche is roughly 13.7% only)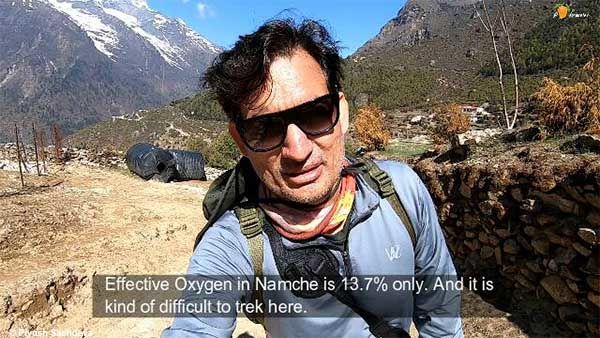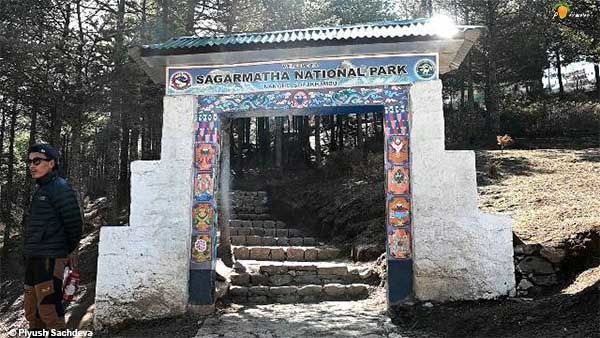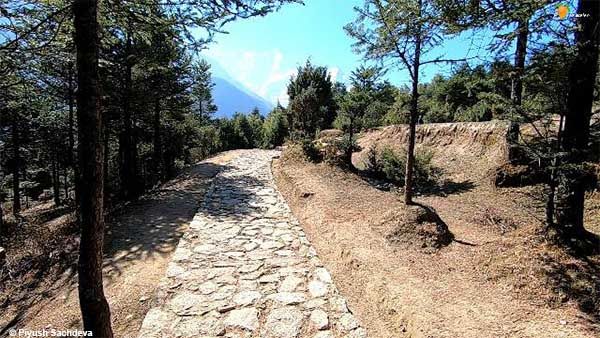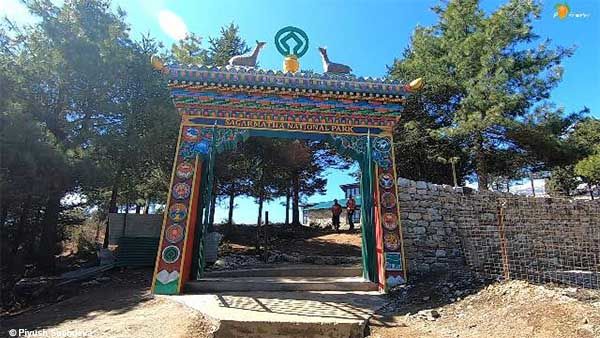 I chosen this site (Everest view point) as I wanted a picture with the statue of Tenzing Norgay. The first one with Sir Edmund Hillary who touched the peak of Mount Everest. From Everest view point one can see all the peaks that you going to see closely sooner including the mighty Everest. Of all I just loved the peak of Amadablam base camp. My porter cum guide Gombu told me everything about the peak. Check video for it.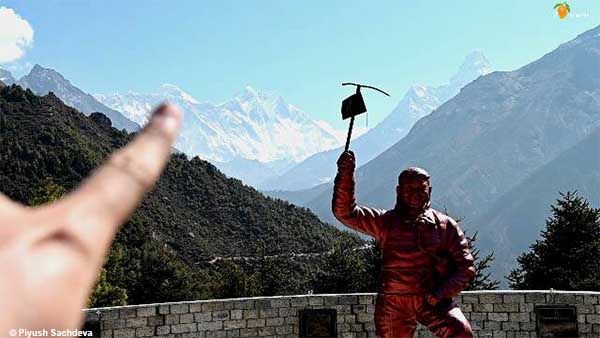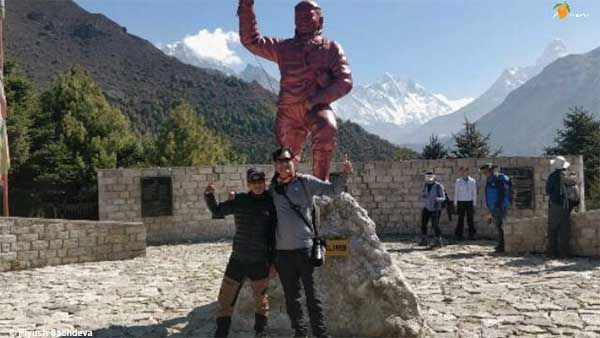 I stayed there for more than an hour When wind started blowing fast and it was cold only then I thought to leave the place. But before going, I also so a little museum that has been built near the statue of Tenzing Norgay. My suggestion is to go there. Entry is Free and they had kept the historical pictures and rich equipment, cloths and many more, a rich history I must say they had conserved.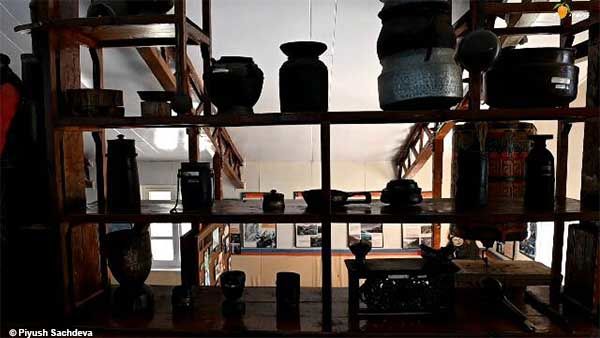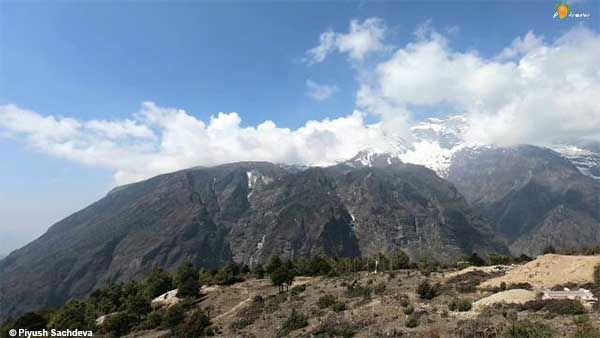 Then I left the place and thought to go to Everest view hotel but by that it was already 10 am and clouds started showing up and Everest was started playing hide and seek game. So I dropped the Idea for this reason and also it is kind of steep trek. I had to go back to hotel and check for Gaurav as well. But before going I went to see the historical ground where Sir Edmund Hillary and Tenzing Norgay made their camp to go to Everest peak. Today they had made a Everest museum there. Photography and Videography not allowed here. Fee for NPR 250/- is charged to go inside it. They also play a video on Everest which I did not saw. Regarding museum, they had kept some old equipment there and nothing else.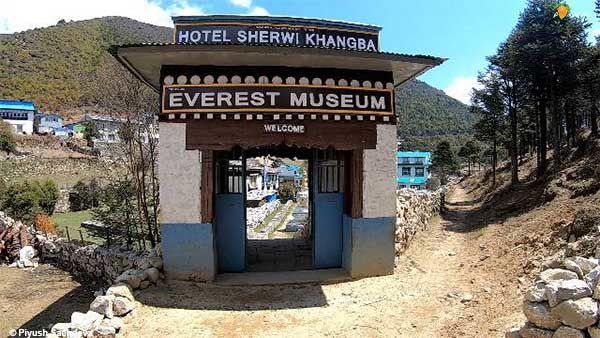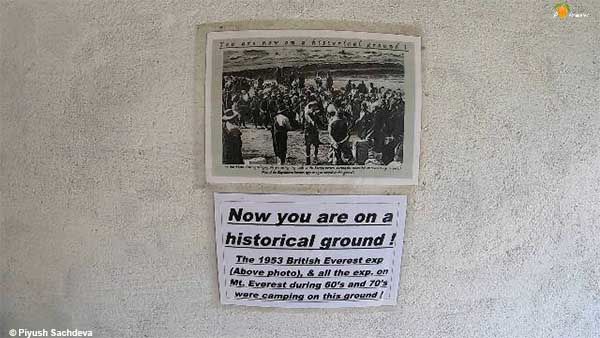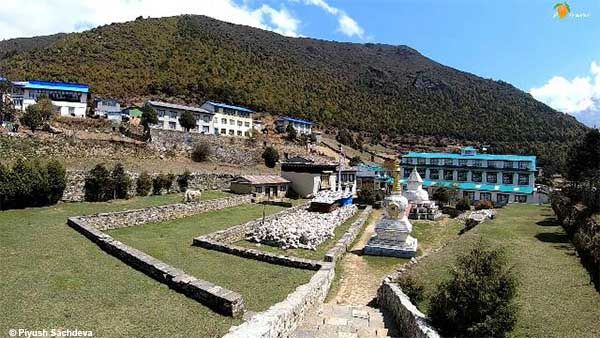 Also saw a school at Namche while coming back to hotel. Life is kind of normal there, though for people like us who live on plains, it seems difficult.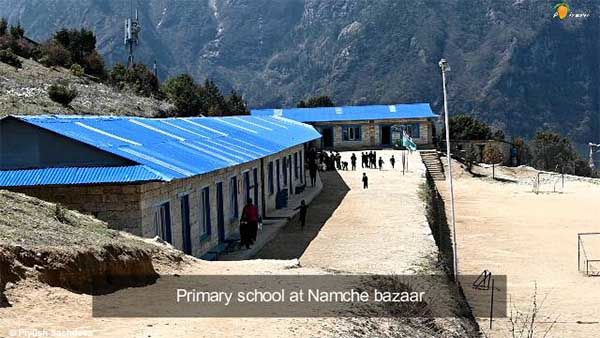 I reached to hotel and found Gaurav is still sleepy and resting and frankly I got worried for him. So I called my father in India who is a doctor and asked for medicines. Yes we did carried full medical kit with us too. After that I forcefully took him to the dining room and made him to eat whatever he want to eat so medicines can be given.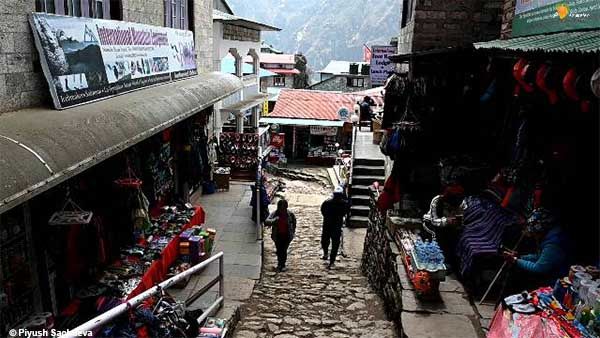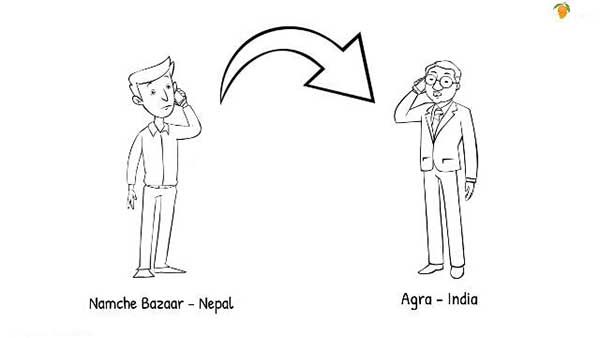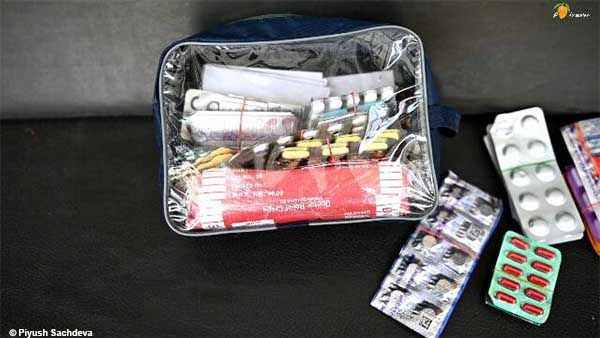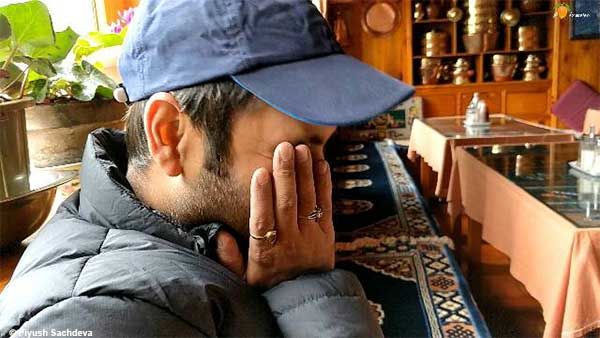 It took almost 2 hrs to medicines to show their magic on Gaurav and after that he was fit and fine and then we went out to explore Namche bazaar. My goodness ! what is not in Namache bazaar.. Such a small village and it had everything from ATM to Pharmacy stores, 100s of hotels, cafes, internet and warm hearted people. We also saw a small documentary on Mount Everest and its trek.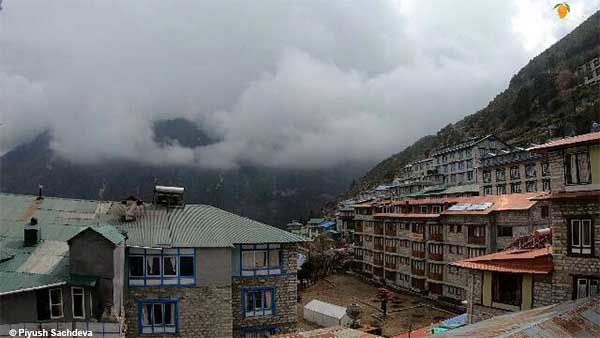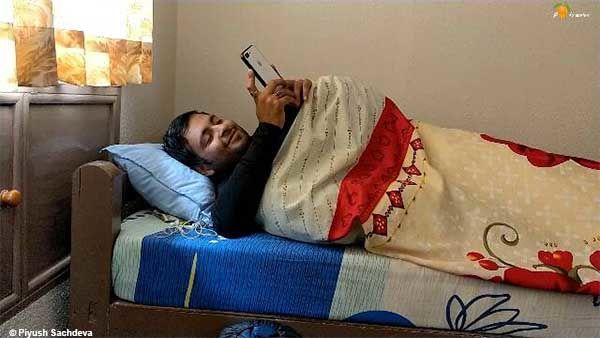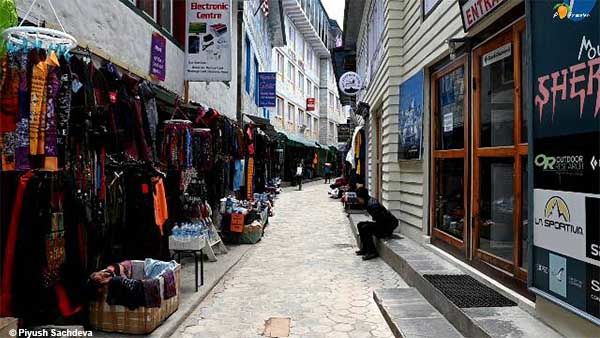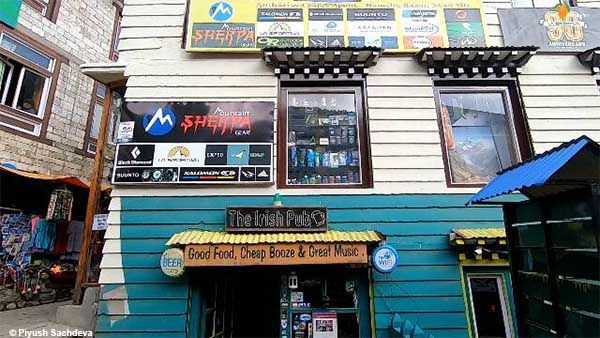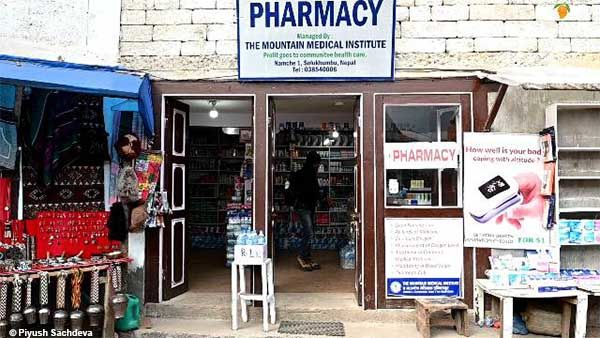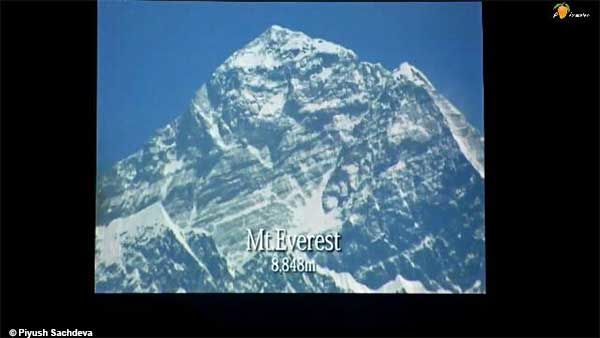 We stayed at Khangri hotel, which I will strongly suggest to have a stay to all. Wonderful food, rooms are good and cozy and charging and internet are absolutely FREE here. Rent of rooms at whole Namche bazaar was Rs. 1000/- per room (as on 2019). Food is ofcourse getting expensive by this time, But it is still good. Try Burger at this hotel, it was indeed delicious.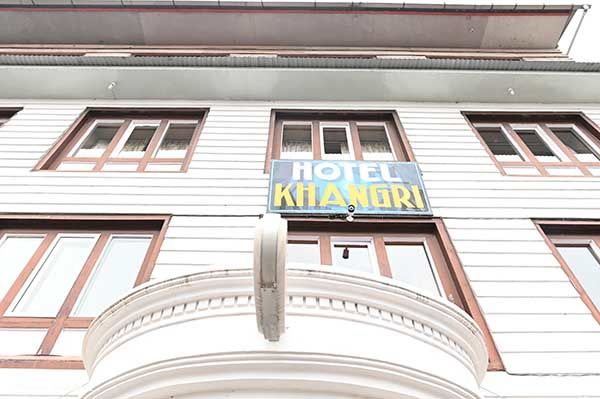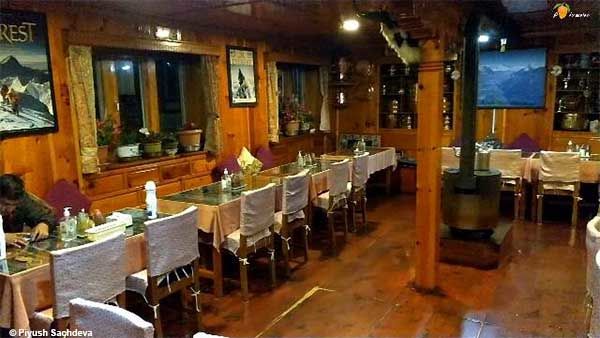 Message -
* Please don't litter. The more we keep clean our countries the more we enjoy it.
* Avoid using Plastic bags and bottles. Make awareness to your friend circle as well.
Main Points to note :-
1.) How to start the trek
Reach to Nepal capital - Kathmandu. Tribhuvan international airport.
From their you can take flight for Lukla if you have less days with you. It's a trek of minimum 12 days, but aleast come for 14 days.
If you have extra days with you, you can start your trek from Jiri - by which trek time increase to 18 days minimum.
2.) Best time to Visit
Avoid rainy season. And the best time are from March to mid May and from September to October. Technically this trek remain open round the year.
So this was all about our Day 3, see you in my next blog, where we will be going to Tengboche. If you liked the video, than please subscribe the channel and if you have any query, feel free to contact me anytime :)