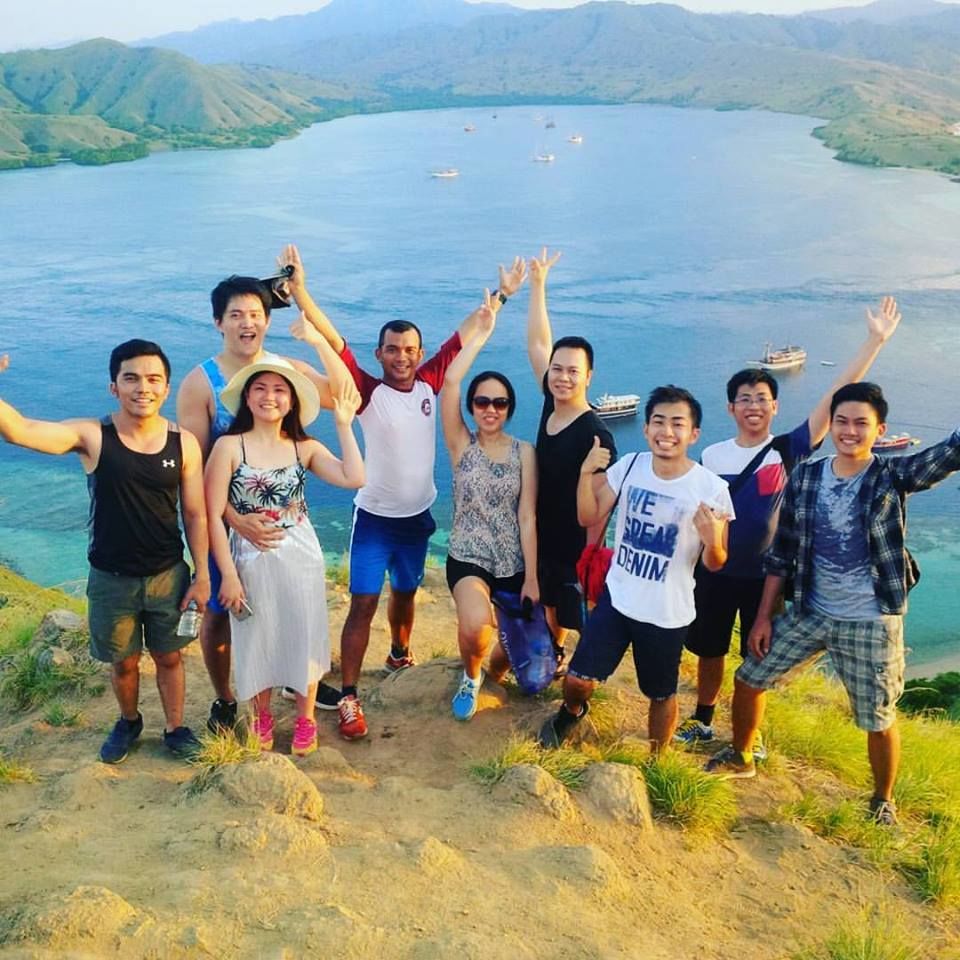 itinerary
Day 1 (LD)
Pick up pkl. 9:30 pm at the airport in Labuan Bajo Labuan Bajo then headed straight to the harbor, lunch on board while heading to the island Kanawa Kanawa Snorkeling activity on the island and enjoy the beautiful beaches of the island Kanawa at Manta Point and then proceed to the island of Gili Laba land, see golden sunset. We spend the night here.
Day 2 (BLD)
The morning we trekking in Gili Laba Army, to see the amazingly beautiful landscape of the hills. It is advisable to use shoes or sandals bergrip mountain. This could lead to Taka Makassar to snorkel at Manta Point, then to the island of white sand Gusung. Further Pink Beach, activities in pink beach to snorkeling, beaching or trekking to the summit to see the beauty of the pink beach from above. From pink beach and then headed to the island of bats. On the island is the boat we will rely sauhnya for overnight.
Day 3 (BL)
In the morning the ship will head Padar, one of the best view on the island of Komodo. Arrived at Padar then a little fun trekking to the summit to see the landscape that superindah. Then proceed to the solid utaramenikmati island beach pink beach. In the afternoon, go to the island of Rinca. All we can do here a closer look at the life of Komodo, trekking to the hill to see the beauty of Loh Buaya. In the afternoon back to Labuan Bajo castaways on the island Kelor. Here we can snorkel and beaching. Arriving at the hotel Free time (dinner cost each
Day 4 (B)
Breakfast, free program. At 11.00 noon transfer to the airport at the same time to buy souvenirs.
PRICE OPEN TRIP 4D3N 3,650,000 / PERSON
WNA added costs Rp 1,000,000 / pax
Peak season in contact with an additional fee of Rp 150,000 / person
Price includes:
Transportation Airport shuttle
2 night stay at the sailing ship
Specialty ac one night in Labuan Bajo
As per itinerary meal (meal 9x)
Entrance ticket
Local guide
Dock. underwater & amp; up
Mineral water during the trip
Not included:
Tickets + Airport Tax
Spending outside the package
Tips Guide, Boat Crew seikhlasnya
Snorkeling Equipment
Brought mandatory;
sandals
enough clothes
snacks
drugs pribai
enough money
Term Of Conditional
Booking fee of at least 1 month before departure
Booking fee of 50% of the total cost
repayment can be done H-3 before departure
in case of cancellation of the booking fee we think charred
Email: jejakmiracle.adv@gmail.com
Ig: miracle adventure
line jejakmiracleadv
www.jejakmiracleadventure.com
www.facebook.com/www.miracleadventure
twitter; @MiracleAdv
Hp / Wa 081517444185
Serving on air tickets Promo