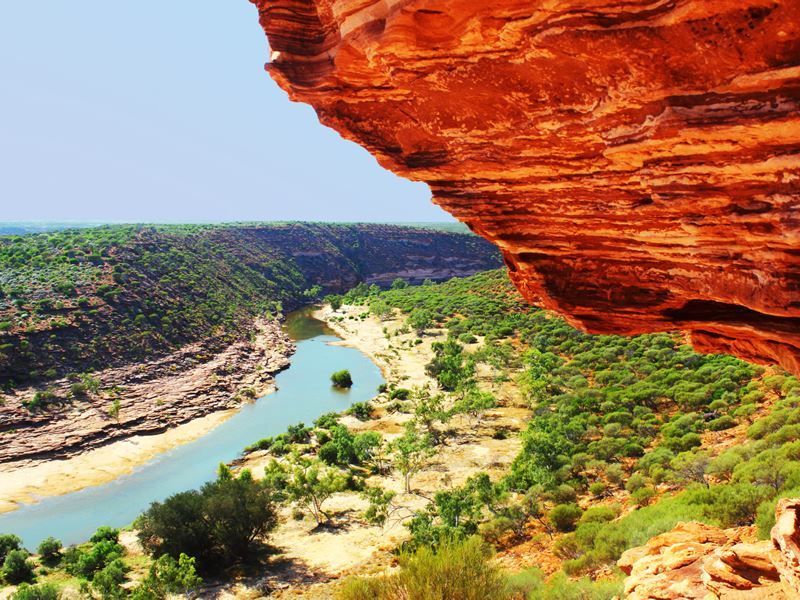 If you were wondering what to pack for outback Australia, here is an essential guide of all the things you need to pack for both winter and summer. We hope you'll find it useful.
After doing some research online, we have found that the existing outback packing checklists were incomplete. Things like warm clothes or panty liners (for women who love travelling) were not included in any of the guides.
The Essentials for outback Australia
So, if you are just starting to pack for outback Australia, keep reading.
Since we are presenting a list of essential things to pack feel free to pack more things if you need them. However, we really like to travel light and we highly recommend you to do the same.
Additionally, if you are camping during the winter months we have included our tested essentials which will keep you warm for sure.
NOTE: In case you are camping in the period between May to September you need to pack the following:
• trousers
• tracksuit bottoms
• a fleece jacket
• thermal clothing
• seamed cap
• long sleeve T-shirts.
For example, in Central Australia, the temperature in this period often goes below zero. If you have any doubts feel free to check the average temperatures in July on the Bureau of Meteorology website at www.bom.gov.
Pants
• Jeans - these can come handy in case you need to go to a restaurant
• Zip Off Men's Hiking Pants – you can wear them instead of shirts and they are not difficult to take care of
• Tracksuit bottoms – these will definitely keep you warm plus you can wear them as pajamas if the temperature goes below zero. Don't even think coming to the outback during winter without these.
• Shorts – It is not unusual for some people to wear them during the day, even in winter.
Tops
• T-shirt – to wear during the day you can have two or three T-shirts, and you can also pack ne long sleeve T-shirt for cold winter evenings. They don't need too much space when you pack them and you can wear more than one to keep you warmer.
• A fleece jacket – a must have during the cold winter nights.
• A long sleeve thermal clothing is a real life saver for those who feel the cold.
• Underpants – five pairs is usually enough. You can wash them by hand when needed.
• Bras – two of these are enough for any woman.
• Pajamas – You can also use a long sleeve T-shirt and tracksuit bottoms instead of pajamas.
• A Seamed Cap – It is also known as beanie and you will love the Beanie Festival in Alice Springs at the end of June.
• Gloves – these are perfect if you have something to do outdoors.
Footwear
• Socks – several pairs of different socks is more than enough, just choose the ones you need like: running socks, thick hiking socks, bed socks and so on.
• Boots or Walking shoes.
• Cross-trainers or runners – these are very practical and comfortable. Trail runner shoes can even replace your hiking shoes.
• Adventure sandals
• You can pack flip flops as well but adventure sandals are always a better choice because you can wear them with your socks on.
Additional Clothing
• Swimming costume – Especially important if you plan to visit the Dalhousie Springs
• A sarong or sarung – preferably dark colored one. It can be used as a towel, a pillow, a sheet and so on.
• Fly net –Although you may not need one during the winter season, they are a must have during the warmer period.
Medications/Toiletries
These have to be complete before you go camping, just in case you don't have the chance to resupply if you are going camping.
• Lip balm – cold winter nights can damage your lips heavily if you don't have a lip balm with you.
• Baby wipes – a big pack of baby wipes are perfect way to "have a shower" and also keep you fresh after you go to the toilet.
• Moisturizer – during the winter in the outback your skin can get very dry so make sure to have a moisturizer in hand.
• Razor
• A hair brush, elastic hair bands, a smaller hair spray
• An insect repellent – just like the fly net, you may not need it during winter, but you must have it during the summer or spring months.
• Sun cream
• Panty liners – it's always better to use a panty liner instead of toilet paper. The most important thing is to use your baby wipes at the end of the day to freshen up.
• Tampons – If you are camping, these will come handy. Chances are that you will get your period during camping. It may happen to another woman so it's good to have these in any occasion.
• Antihistamine medications and Panadol
• First Aid Kit
• If you are using any prescription medication you make sure to have enough. You can also take your prescription in case you run out of medications.
Additional Gadgets
• Water bottle – Having one or even two water bottles is important.
• Headlamp – you don't have to take care whether someone will tell you you look like a near with that headlamp. You definitely need to see what are you doing in the dark, whether you are cooking or reading.
• Jetboil stove – It can heat water up just like an electric kettle. You can even cook on it.
• Camera, SD cards, charger – If you are into photography a portable charger is a must. Make sure to get a good one and you'll have nothing to worry about.
• Smartphone, chargers and USB cables – you can use your car charger to keep these top notch.
• Small Bluetooth speaker – Since you are taking your smartphone with you, you can always spend some quality time with your friends and listen to music with a good portable speaker.