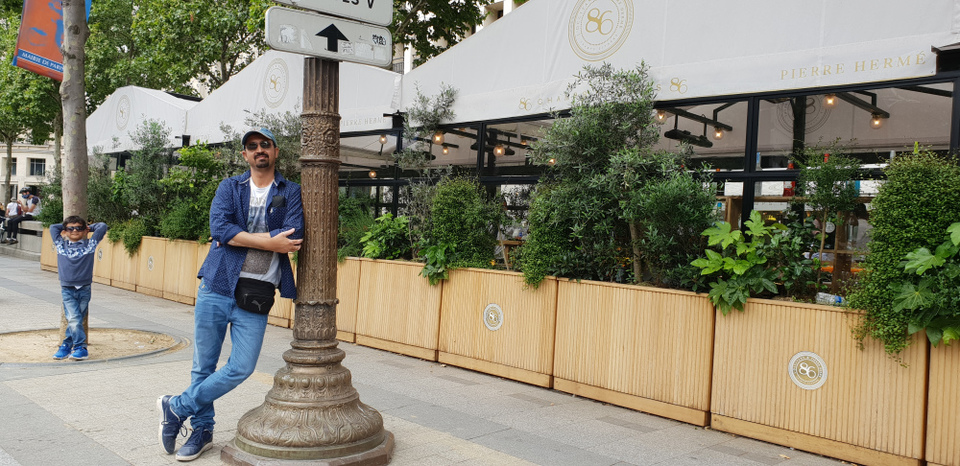 Globetrotters around the world swear by a few cities for the sheer glamour & vintage charm associated with them. Enjoying top slots in the list of such destinations is a major European city, popularly known as global center for art, fashion, gastronomy & culture and a place which boasts of the finest Gothic architecture on display. That's right, Paris it is! Fact of the matter is, the description above too falls short of doing justice to how exceptionally beautiful this city of love is. As Mr.Thomas Jefferson rightly puts it in his words , "A walk about Paris will provide lessons in history, beauty, and in the point of Life."
However , my views about Paris weren't that good earlier . I mean, before departing for Europe, my perception for France and Paris in particular was that it's all about alcohol,beef ,pork and cliche night life there, with lots of rude people around who won't speak English, even if they know .And hence, I thought, for non-drinker vegetarian people like us, Paris just won't fit in and which is why I even tried to swap France with Italy in my itinerary but my tour operator didn't agree. Thank God he didn't !

Paris , my dear travel buddies , is just too beautiful a city to miss and people there are so chilled out that you gonna love every single moment you will spend there.Lets straightaway commence the #Europe Travel Diaries with a la mode Paris !
Here we go :
The word Bonjour needs no introduction and it is probably a perfect word to kick start our Paris endeavours here :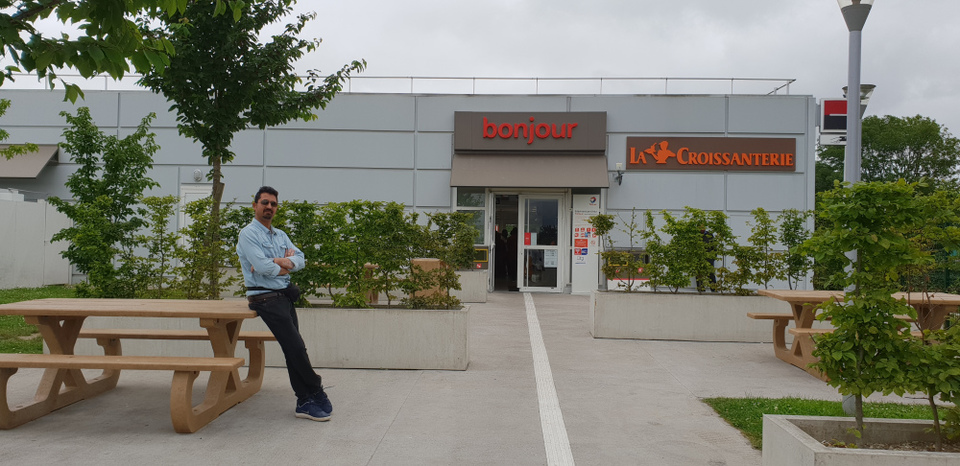 Paris is among the most loved tourist destinations for reasons aplenty. To begin with, the very moment you land in Paris, you fall in love with the Cobblestone streets & roads which look artistic in their own way and present a vintage romance kind of backdrop. Many streets here, including the ever so popular Champs-Elysees and Rue des Martyrs draw their charm from these cobbled passages, quintessentially Parisian streets and tree-lined avenues.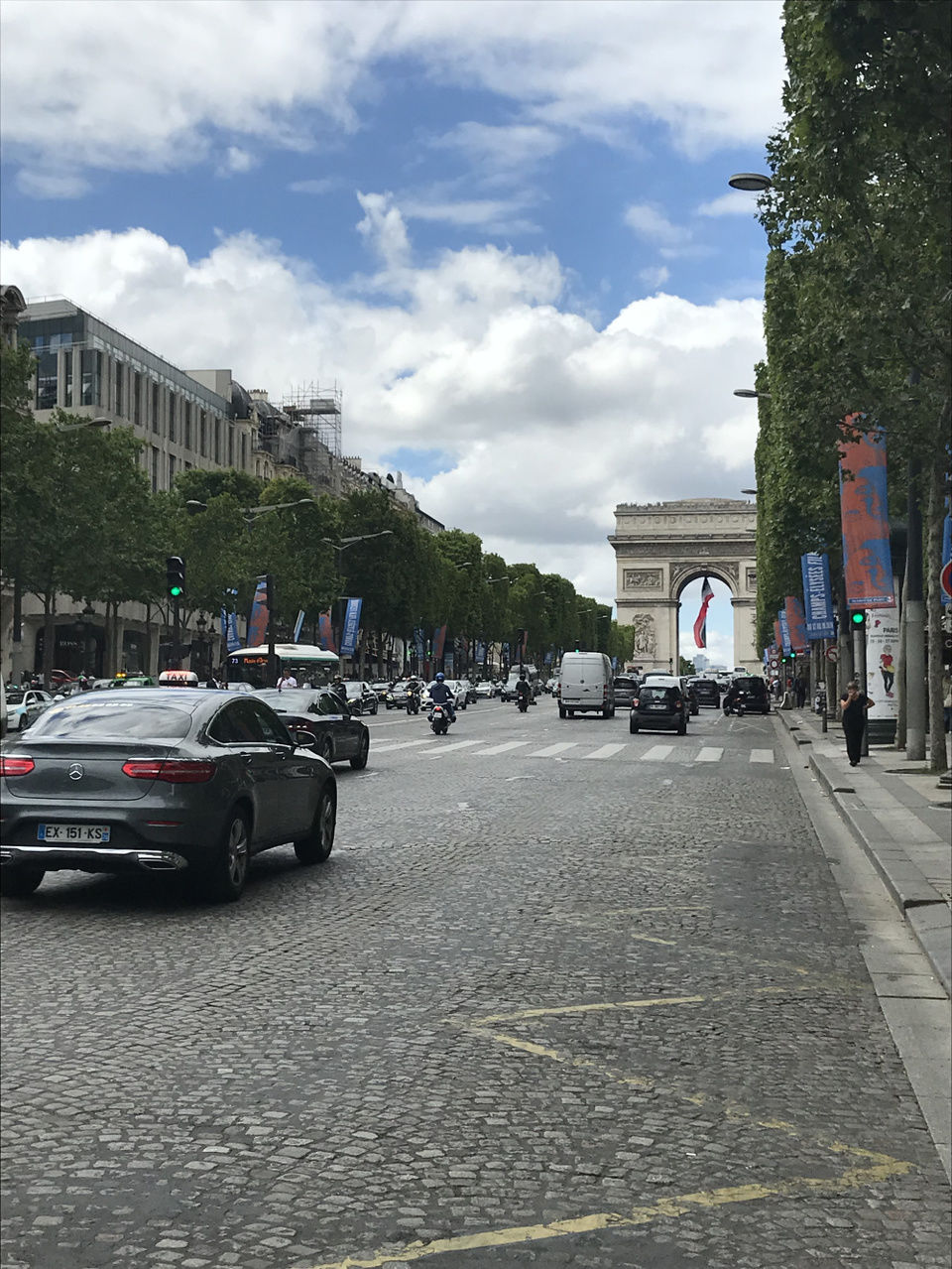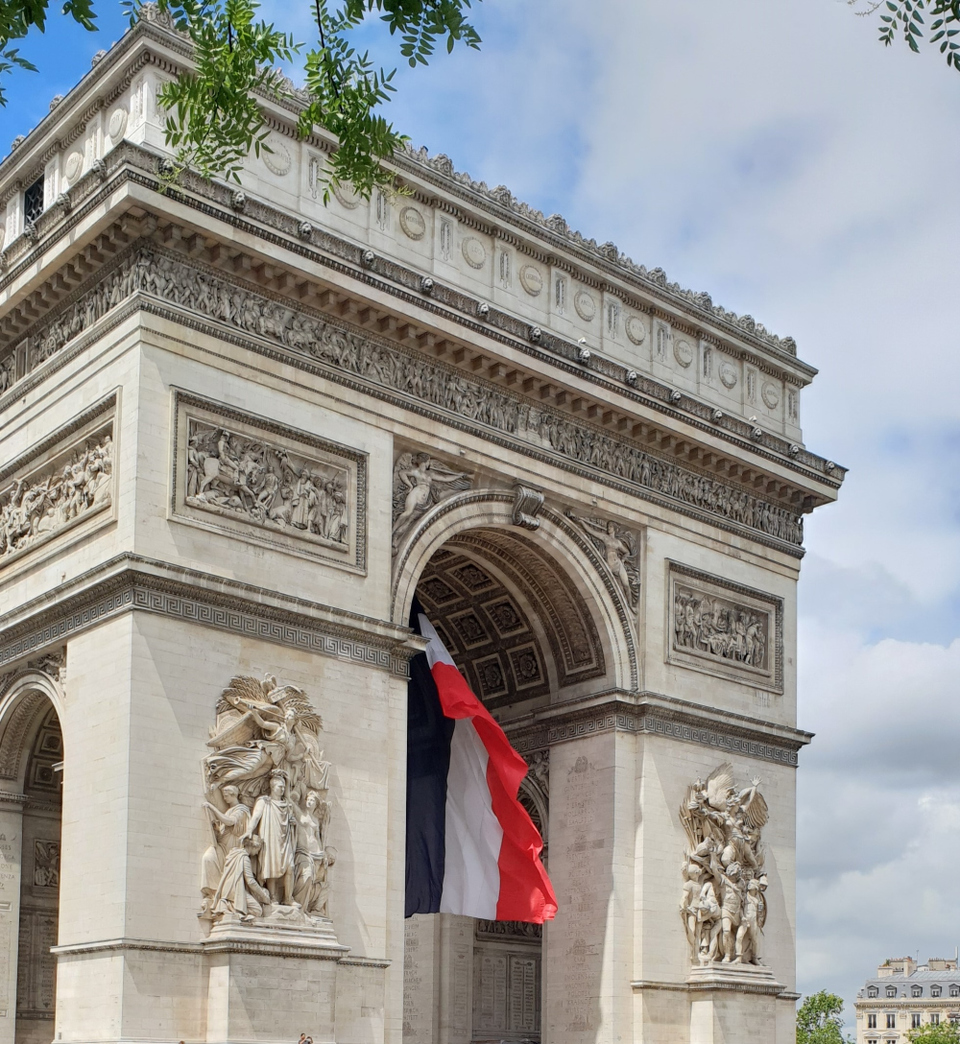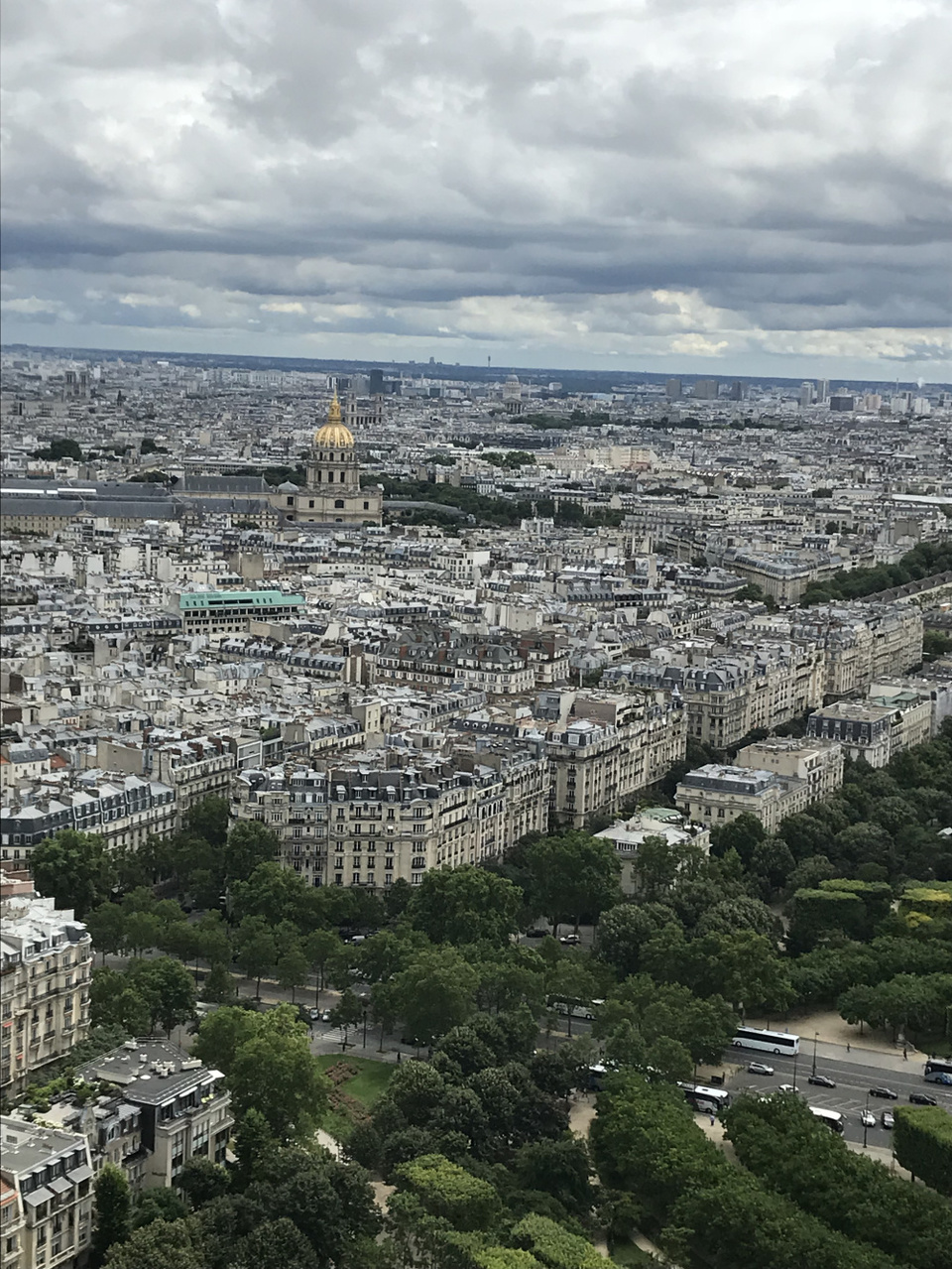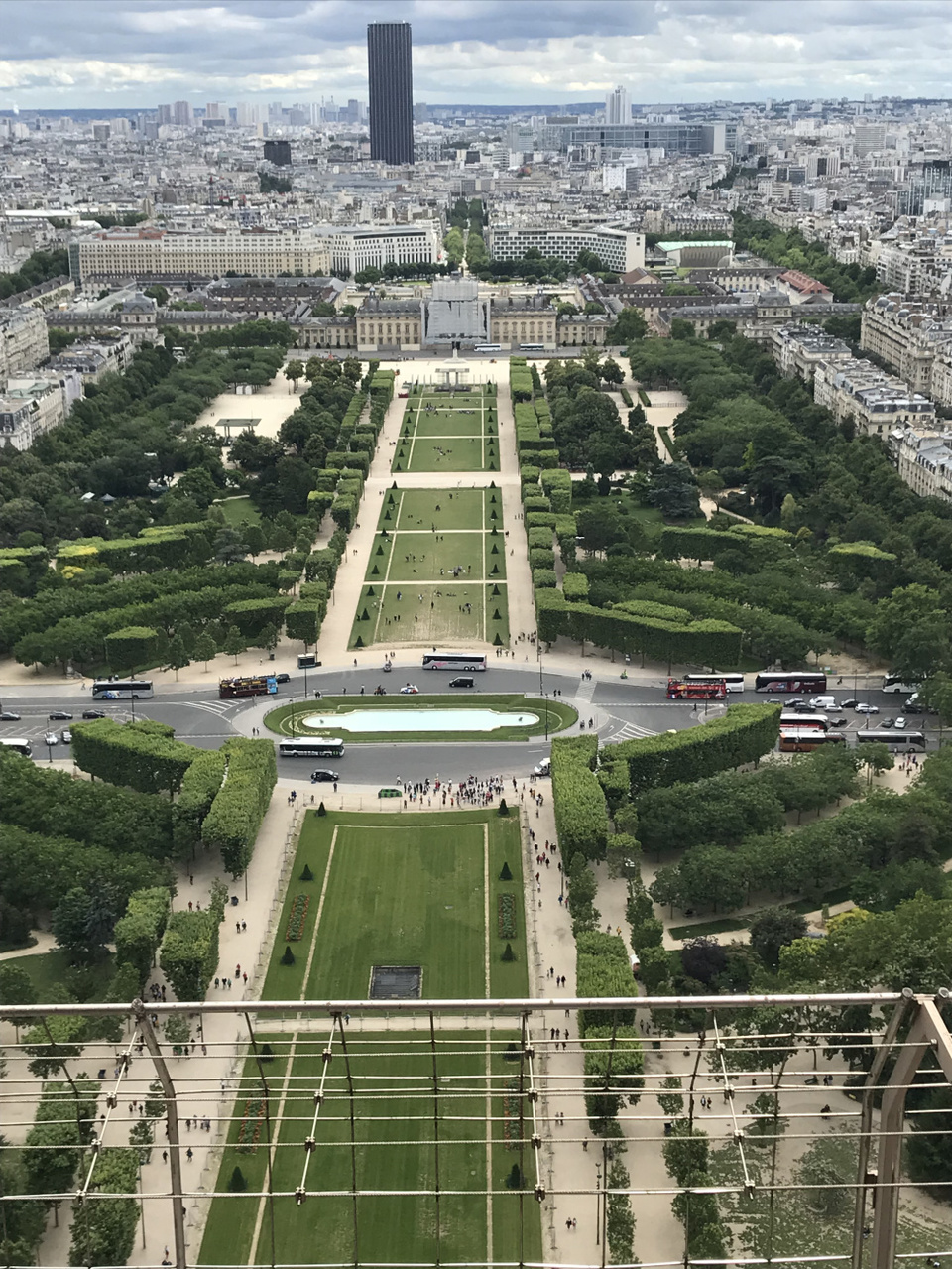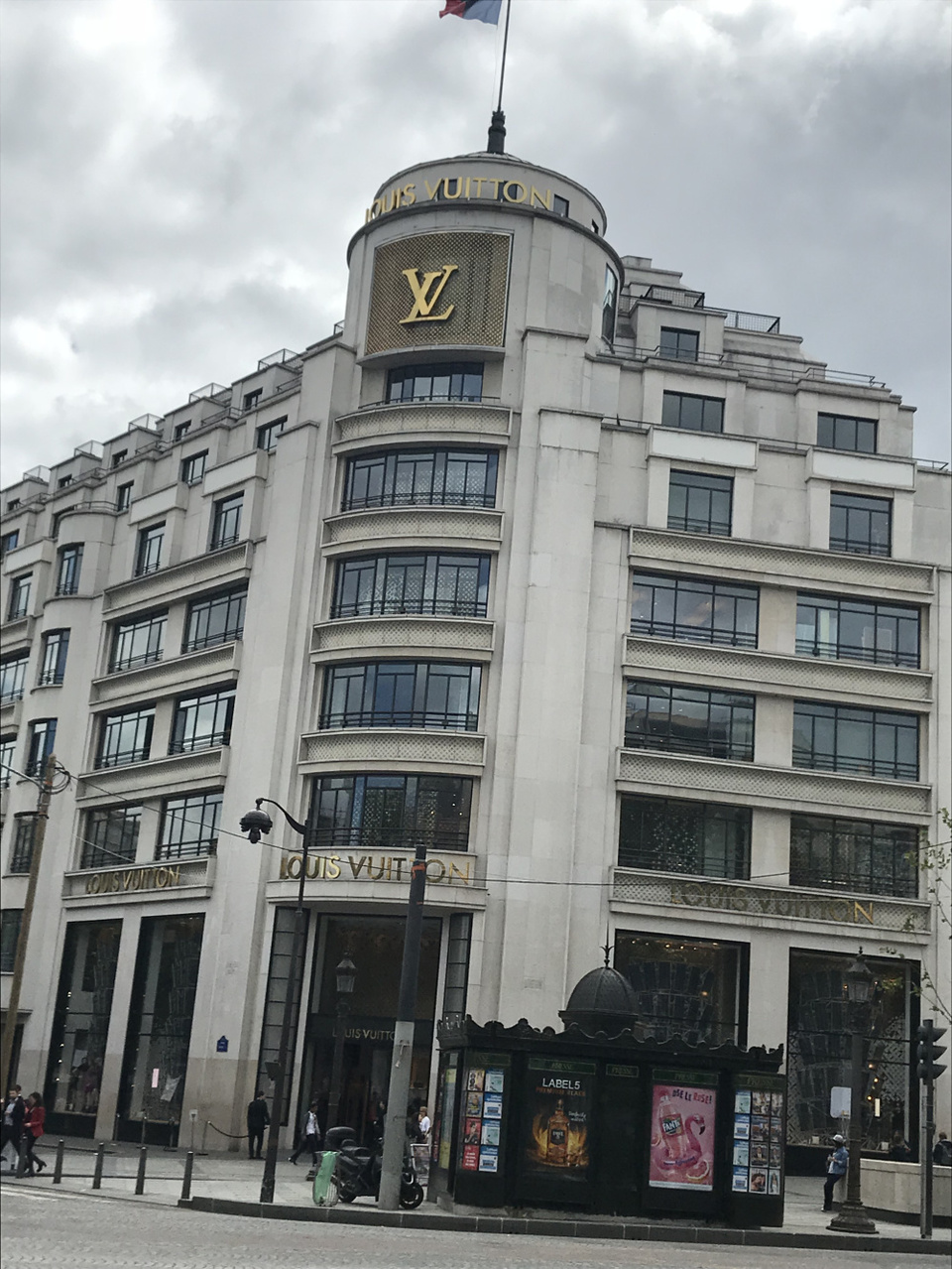 Icing on the cake are the exceptionally beautiful buildings all round Paris, which present the finest examples of Belle Epoque architecture. Domes, neo-Gothic or Gallo-Roman - just name it and you will find each of these architecture type on display. These magnificently built structures on the either side of the road, backed by the nature dominated ambiance all around, turn a routine evening walk on the streets of Paris into an amazing experience.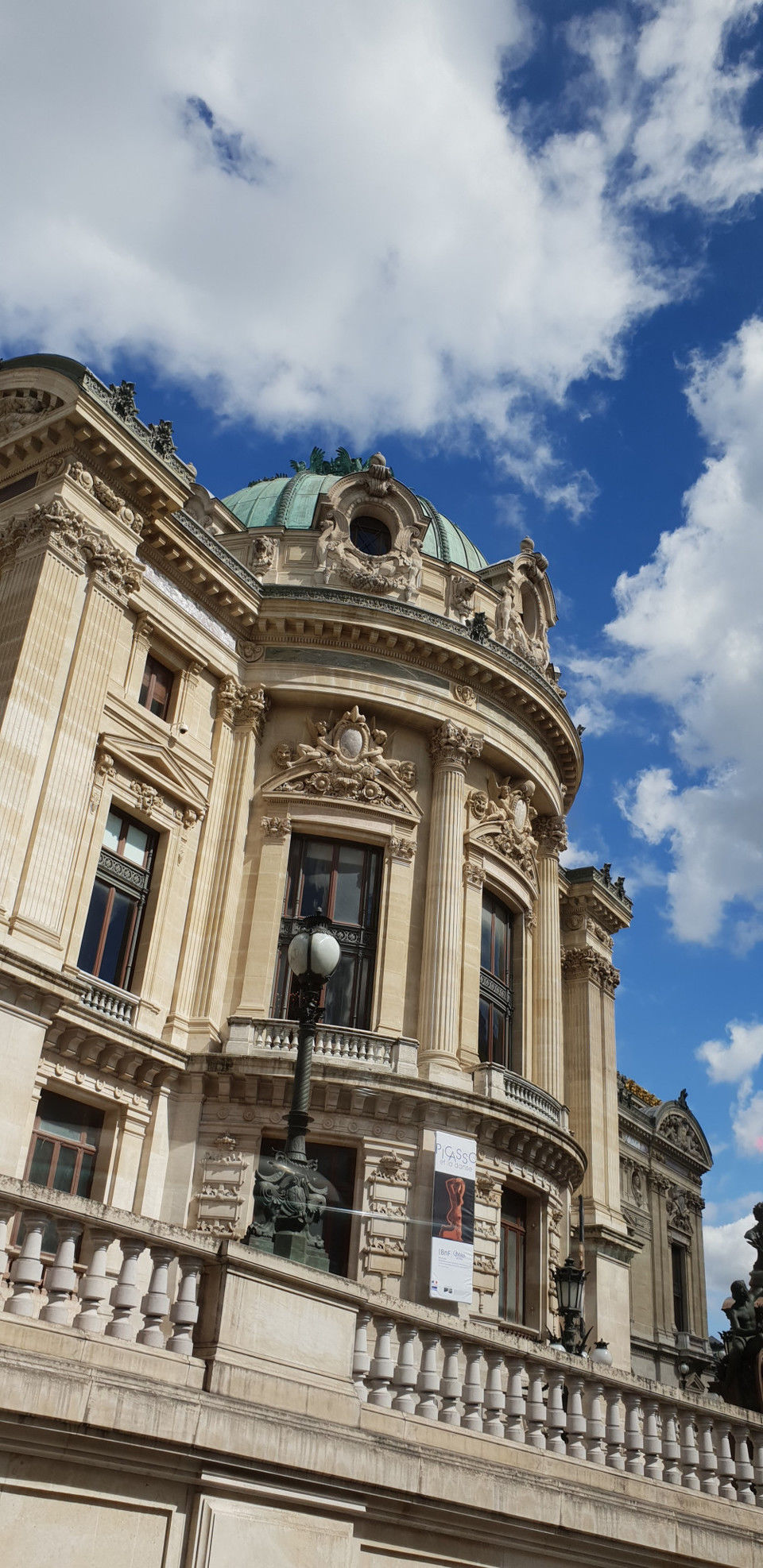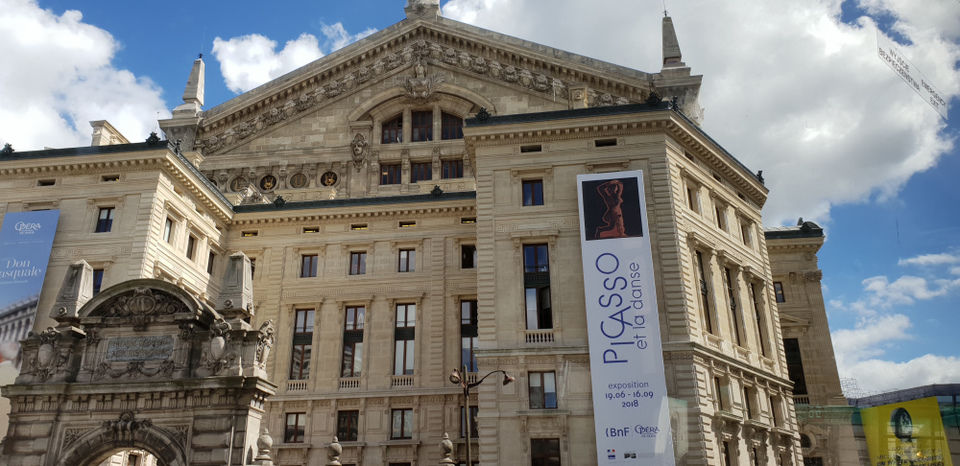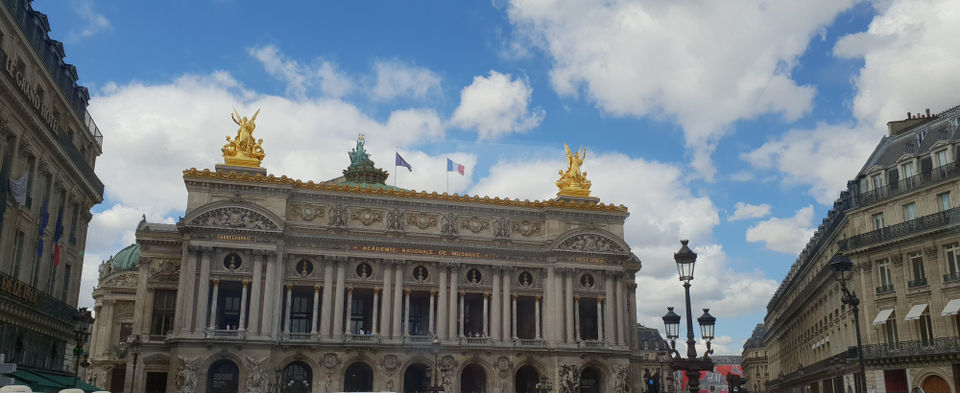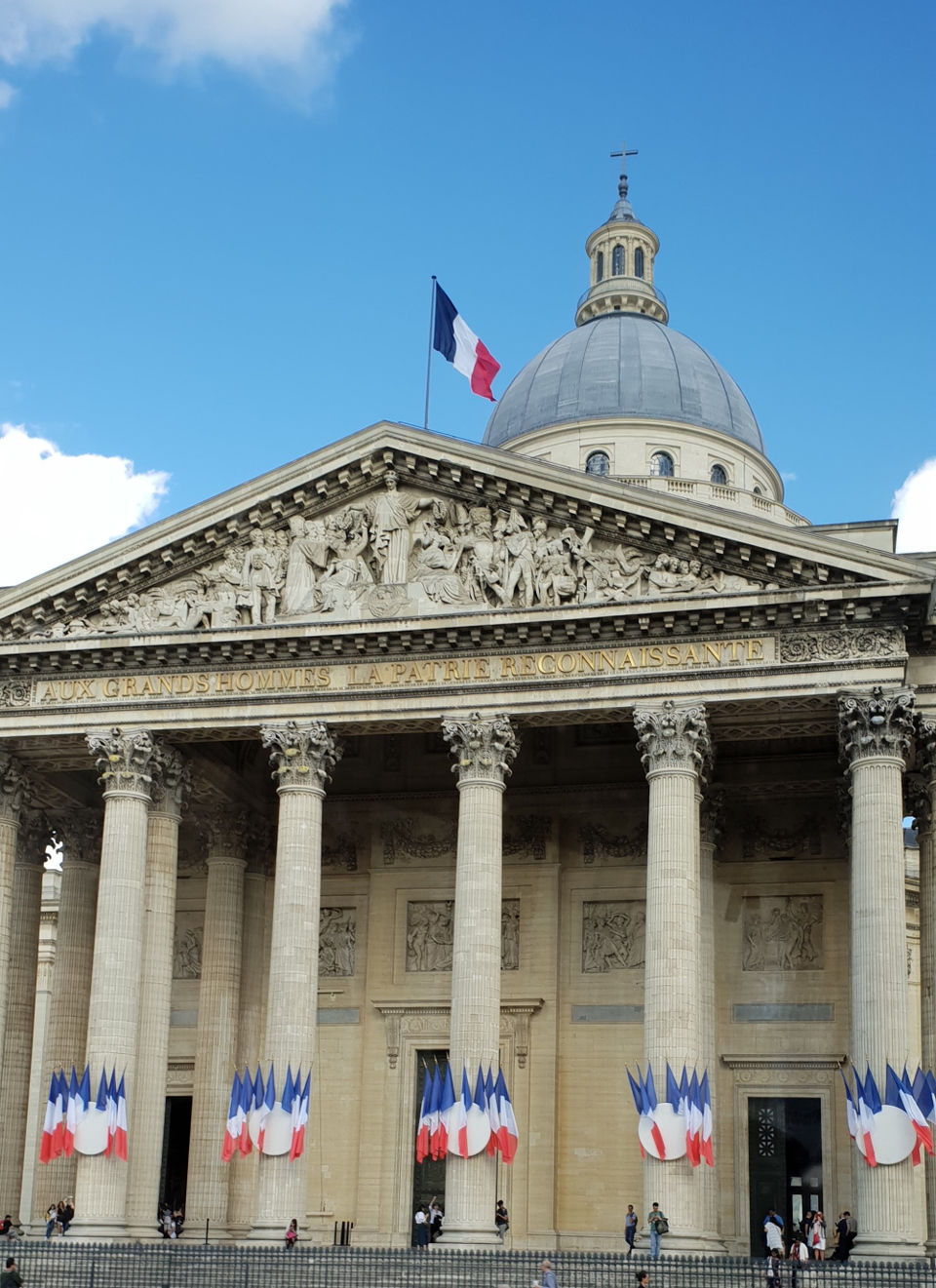 As for the must-see tourist spots, there are many and each one is equally impressive. Arc de Triomphe undoubtedly heads the charts though. Standing at the western end of the famous shopping street Champs Elysees , Arc de Triomphe honours those who fought and martyred for France in the French Revolutionary and Napoleonic Wars, with the names of all French victories and generals inscribed on its inner and outer surfaces.
The Louvre Museum, the world's largest art museum, comes next. Located on the bank of river Siene, it is also the world's most visited museum with average number of visitors touching 15000 per day. Currently, the museum boasts of housing thousands of art works. The Louvre Pyramid presents absolutely magnificent look at dusk.
If river cruising is your thing, the Seine River is then exactly what you are looking for. Cruising through Seine is probably one of the best ways to enjoy unique views of various tourist attractions in Paris and to get a different perspective of various monuments. Besides the Eiffel Tower & the Louvre, superb view of the Notre Dame Cathedral will leave you mesmerized for sure.
Any write up on Paris can't be complete without mentioning Eiffel Tower which of course needs no introduction. Named after the concerned engineer Gustave Eiffel, nobody could have imagined at the time of its fabrication that a wrought iron lattice tower, constructed as an entrance showpiece for 1889 World's fair, will eventually turn out to be most visited paid monument in the world. Being 1063 ft tall, it's the tallest structure in Paris, having three levels for visitors. Though the steps are there but lifts are probably the better way to reach the observation desk at various levels. Going by the picturesque view presented from 2nd level onwards, the Eiffel Tower being synonymous with Paris for ages is fully justified. Some really breath-taking visuals await you up there.
And just to give you a feel , here's how the lovely city of Paris looks like as seen from Eiffel Tower , Level 2nd :
After a roam around the city for some good 2-3 hours, covering various monuments, hunger eventually strikes you and hence the food talks become inevitable. Luckily, there is no dearth of good food in Paris. For instance, for those who enjoy having beef, pork, chicken and other non-vegetarian stuff, Paris has got a number of dishes to offer. One can have Duck Confit which is one of the finest French Dish made out of salt cured peace of meat (usually Goose or Duck), cooked in its own fat. Steak Frites, a very commonly served European dish consisting of Steak with Fries makes a good option as well. Some claim it to be a Belgium dish but going by the reviews, there's no harm in trying them at Paris as well. Besides, Escargots, again a very popular delicacy served as starters in a number of European countries including France, can be given a shot. It primarily consists of cooked land Snails. For vegetarians, however, the options are relatively limited. Nevertheless, one can enjoy French Macarons which are basically confections made out of egg white, sugar & almond powder besides the edible colours. Or else Falafel will help. It is a kind of wrapped sandwich, with deep-fried balls of beans/chickpeas stuffed inside. If Macarons & Falafel don't work for somebody, Dessert Pastries and French fries will surely do. On a safer side however, it is recommended for all vegetarian guys to pack some ready to eat vegetarian food packets/snacks (Cupa-Noodles etc.) before leaving for any of the European Country, especially if you have got kids with you.
City tour check, Food check, time for some Shopping. Paris has repeatedly been featured in a number of lists published by various leading portals, covering top shopping cities of the world and rightly so. Unarguably, Paris is a shopper's paradise where you can have the best of everything and it literally becomes impossible to resist the temptation of buying the stuff while strolling on the famous shopping areas of the city, Champs Elysées being the front runner. It is arguably the most famous shopping street in Paris, if not in all of Europe. Further, The Galeries Lafayette and Rue De Rivoli can also be explored for perfumes & handbags. Cosmetics, coffee cups,saucers (similar to the ones they predominantly use in Cafes &Bistros here) & souvenirs are other frequently bought items here. One thing for sure, ladies, girlfriends & wives are just gonna love Paris while the poor boyfriends & husbands need to make sure that their credit cards are heavily loaded.
Buy whatever you feel like from Paris but no chocolates please. Yes, you read it right. Don't buy chocolates from Paris, especially if you have plans to travel to other parts of Europe in your itinerary. It's not that they are bad or something, but one can find much better taste & options in Belgium (Godiva Chocolates) or at Switzerland (Lindt Chocolates).
Though Paris is largely a safe city for tourist but there's no harm in taking a few extra precautions. Specifically, don't answer to any strangers who will approach you asking, "Do you Understand English?" or sometimes they will call out names of the famous celebrities of your Country to have your attention. Strictly avoid any conversation with them as various cases of thefts have been reported using this modus operandi whereby one of the culprits engages victims in some sort of conversation while the allies carry out the theft. Other than that, do take very good care of your belongings especially Passports, while clicking photographs at crowded tourist attractions. Do listen & follow the instructions given by your tour manager for he/she knows the inside out of the city better than your good self. Carrying an Umbrella is always advisable during European excursions.
Paris in true spirit is a city of romance, a city of love, a city of lights and a city of fashion which is admired & appreciated all over. It's a perfect vacation destination, both for solo as well as family travellers. So just pack your bags & go for it.
Before we conclude , smile a little while watching this mere 8 seconds video of a French local , who was dancing for no apparent reason, enjoying all by himself , without giving a damn to the world around ???? :
I hope you all enjoyed going through this write up . Please do share the post if you find it to be informative & worth reading.
Would really love to hear your feedback . Just Google 'Inside Out with Rahul Yuvi ' to reach me.
Namaste & Take care !!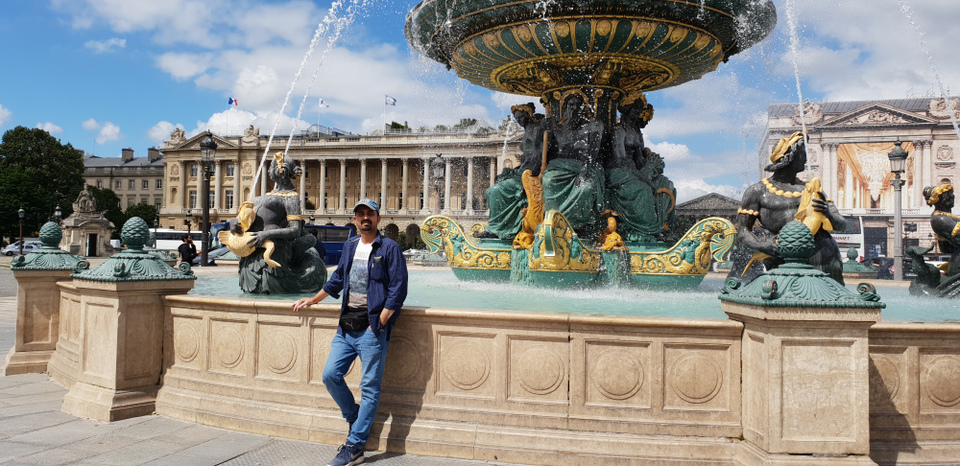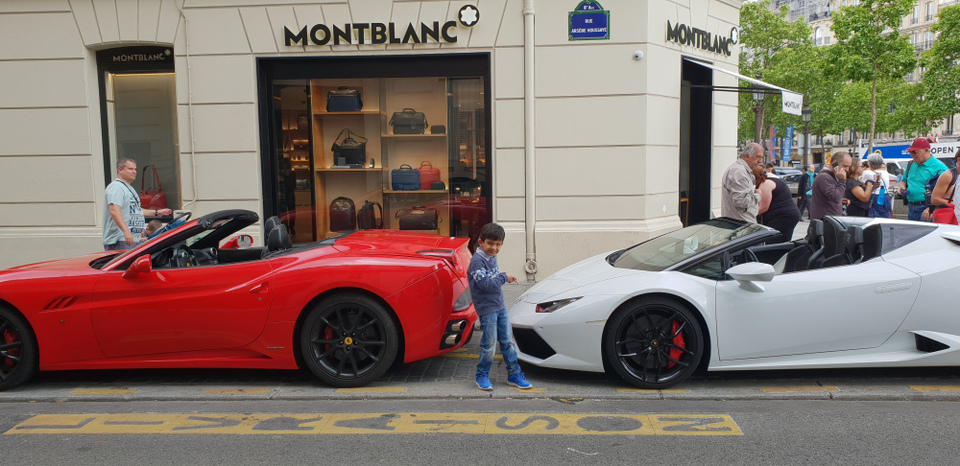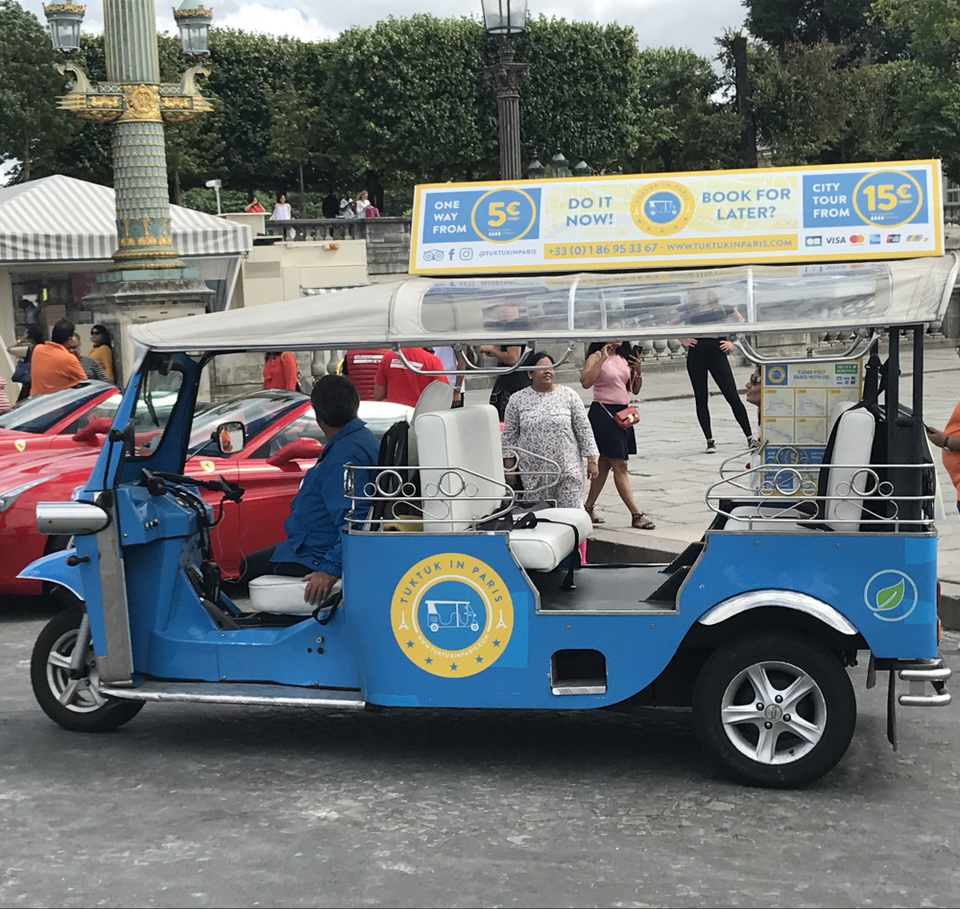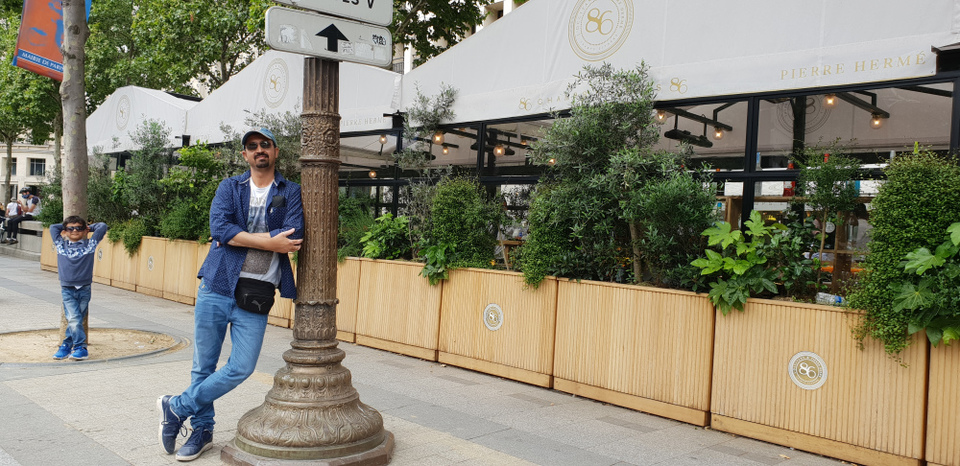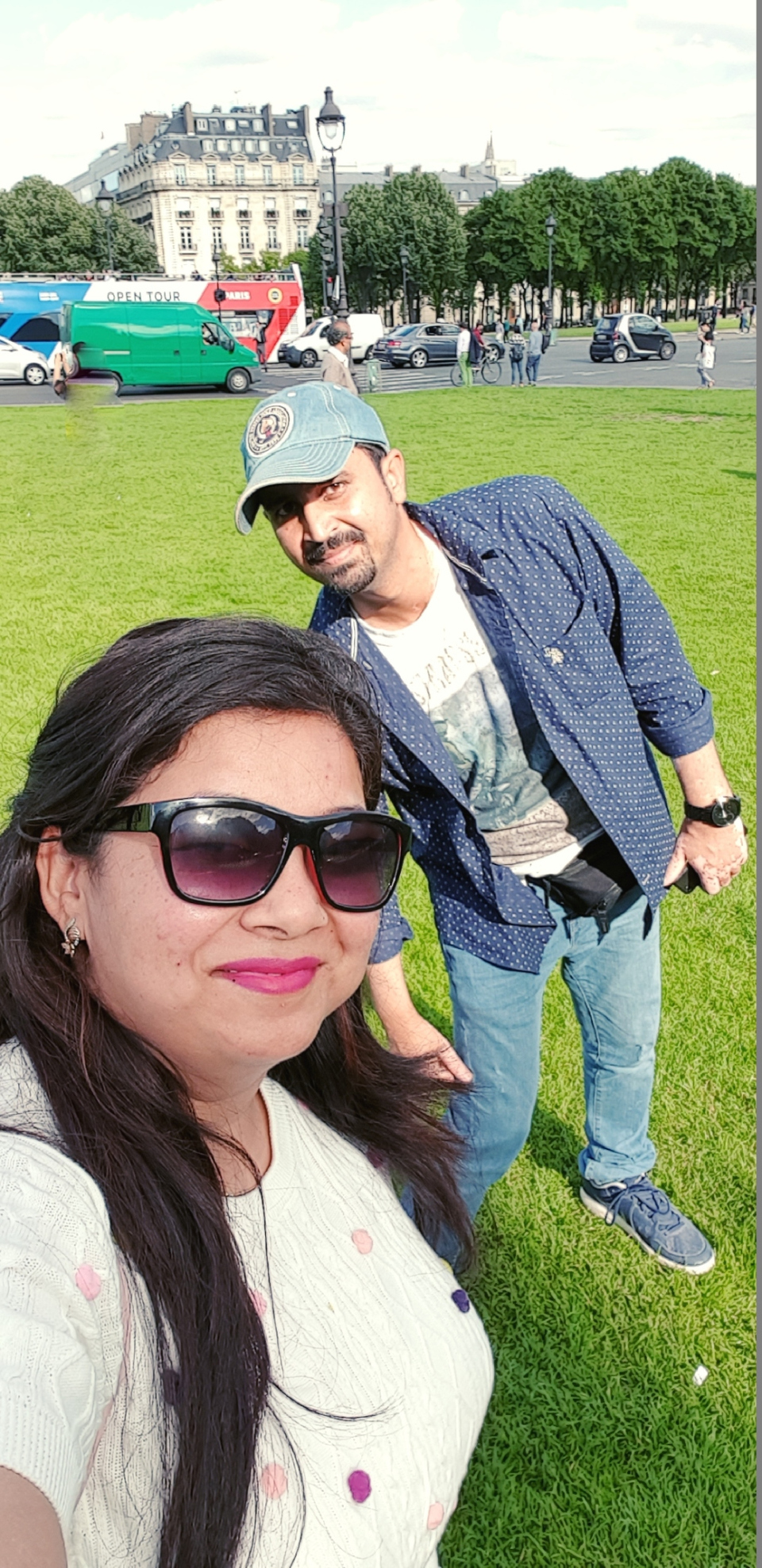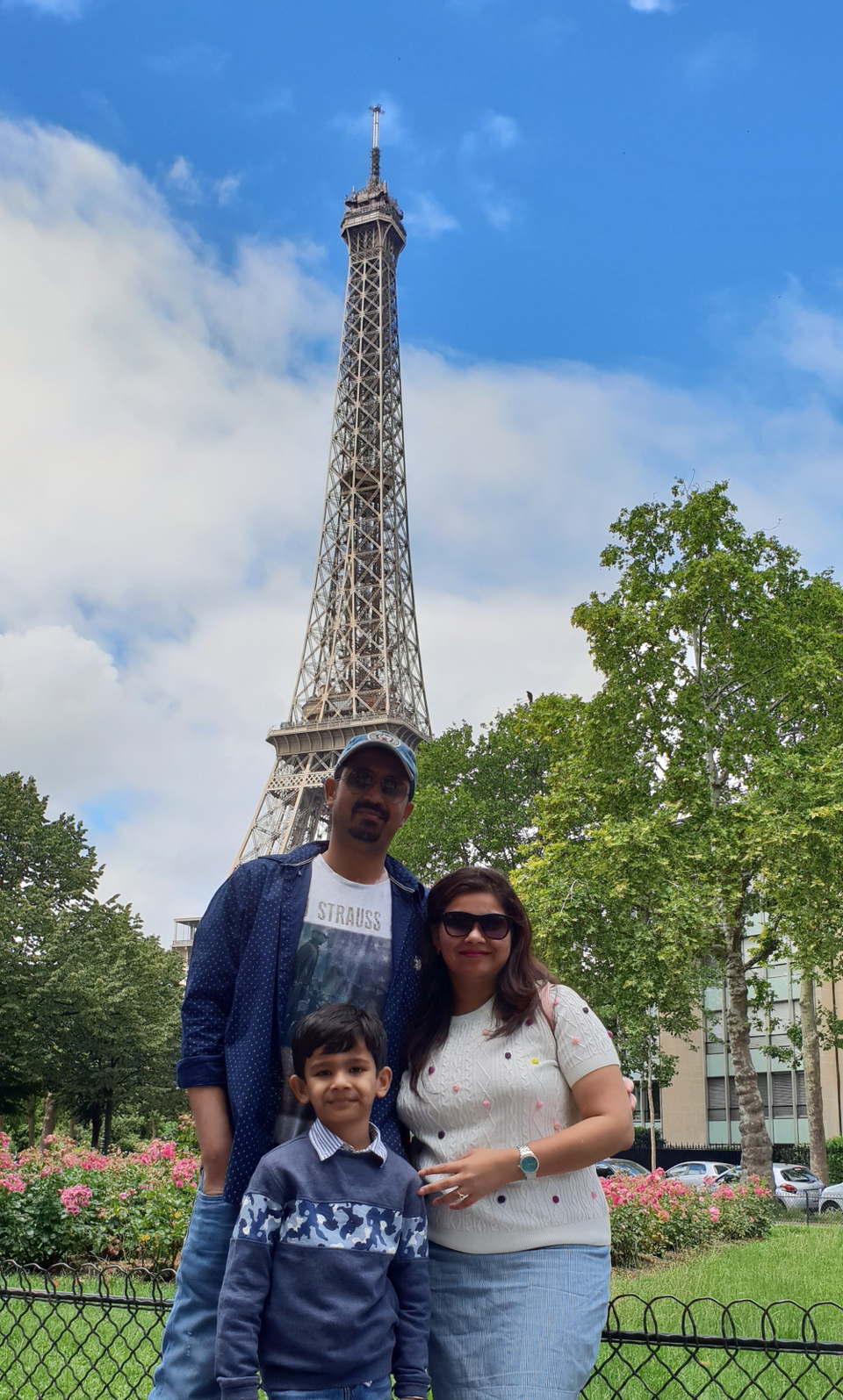 You can also reach me at :
https://www.facebook.com/Passport.Souls/
or
#Just Google : Inside Out with Rahul Yuvi
Frequent searches leading to this page:-
Europe tour packages for family from Delhi, Europe tour packages for family from India, Europe tour packages for family from Mumbai, Europe tour package from India, best things to do in Europe during winter, best things to do in Europe, unusual things to do in Europe, extreme things to do in Europe