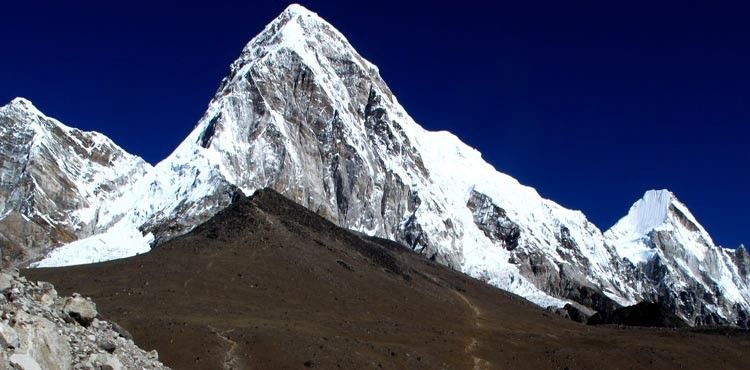 Pumori is also known as Everest's little daughter.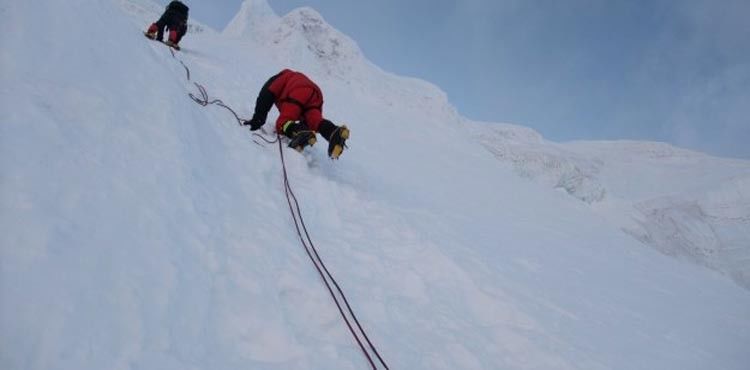 Trip Highlights

Summit Mt Pumori 7,161 meters
Stunning views of Everest, Lhotse, Cho Oyu, Makalu, Nuptse and other surrounding high peaks.
Explore the high valleys and experience the authentic Sherpa culture and tradition.
Gain a technical peak climbing experience for climbing peaks over 8000 meters.
Trip Introduction
Mount Pumori Expedition, an attractive mountain that lies in upper Khumbu region of Nepal, close to Nepal-Tibet border. The name Pumori is derived from Sherpa language that literally means 'Unmarried Daughter'. Also known as Everest's little daughter – Mount Pumori is a popular mountain often used by climbers trying to build confidence and gain technical skills before making attempts to climb Everest or other peaks over 8000 meters. The first successful ascent to the summit of Mount Pumori Expedition was made in 1962 by Gerhard Lenser who was a member of German-Swiss Expedition team.
Later in 1996, Czech nationals – Leopold Sulovsky and Michalec Zeduak opened a new route from south-west ridge which is considered even more difficult than the normal route used by Lenser. Mount Pumori Expedition includes technically difficult sections, ascend of icy slopes ranging from 30-60 degree slopes at higher camps. And a final push to the summit passing over crevaces and then up over the cliff face to reach the summit top. Hence, previous experience of peak climbing with good physical condition is highly recommended by Nepal Guide Treks and Expeditions for achieving the summit of Mount Pumori.
Pumori Expedition with Nepal Guide Treks and Expedition starts at Kathmandu. After spending a full day sightseeing and making necessary preparations for the climb at Kathmandu, we will take a scenic flight towards the airstrip of Lukla. Lukla is the gateway to Khumbu and entire Everest region of Nepal. From Lukla we start our trek on a zig zag hilly trail that goes through dense rhododendron forest towards the Sherpa Capital – Namche Bazaar. We will spend a day's rest at Namche Bazaar for acclimatization as we have gained altitude over 3000 meters. Acclimatization is very crucial for avoiding mental and physical illness as well as for ensuring our successful summit climb of Mount Pumori. Our trail follows the main Everest Base Camp route passing through Tyangboche, Dingboche, Lobuche and arrive at Gorakshep.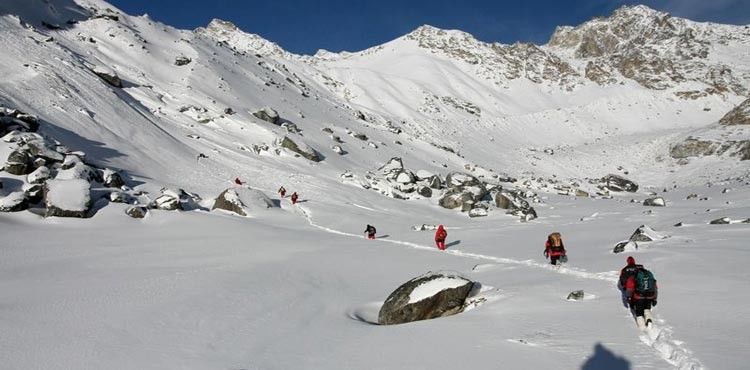 From Gorakshep we head towards Pumori Base Camp. Our Sherpa crew will make necessary preparations for setting up additional camps at higher altitudes before we could make final attempt to the summit. Following the instructions and directions of our experienced Sherpa climbing experts, we will spend several days tackling several technical sections and head towards the summit. Our tiring and challenging effort is rewarded with breathtaking views of Everest, Lhotse, Makalu, Nuptse, Cho Oyu and other surrounding mountains within Khumbu region. After spending quality time at the summit, we descend following the same route to reach back to base camp. Having achieved our target – summit of Mount Pumori, our return journey is done by retracing our footsteps on the main EBC trail passing through Dingboche, Tyangboche, Namche Bazaar and back to Lukla. The challenging and memorable Pumori Expedition trip with Nepal Guide Treks and Expedition ends with a sweeping flight from Lukla back to Kathmandu.
We can customize trip according to your needs and size of your group: Book Now
Feel free to visit our site www.nepalguidetreks.com or www.peakclimbingnepal.com to find every adventure trips in Nepal, Tibet and Bhutan.
Contact us: info@nepalguidetreks.com