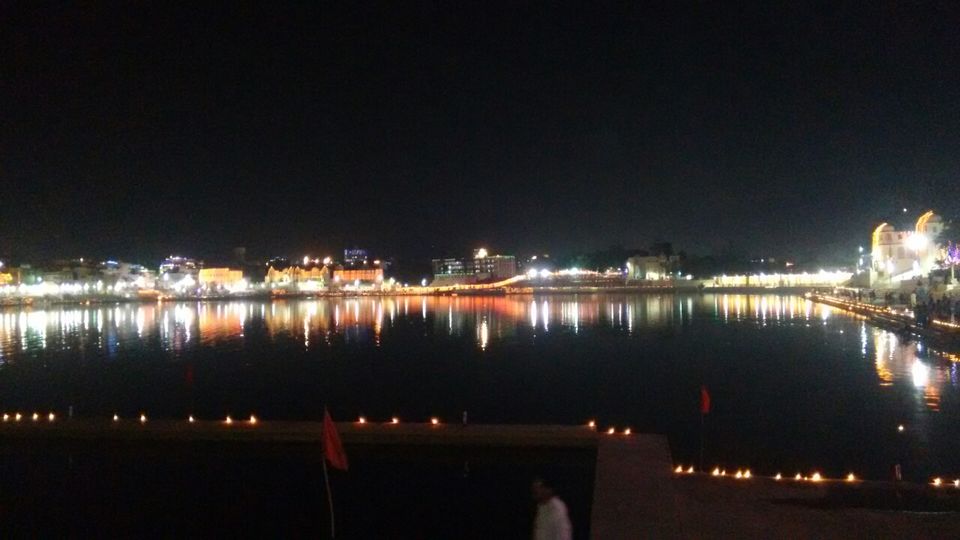 "Pushkar Tirtha Raj" as the name itself conveys its rich legacy, the pushkar's aura inculcates much more than just a religious thing, a little deeper insight towards pushkar can make your visit a much memorable one. As we al know the major attraction of pushkar is the Brahma Temple, the 52 ghats and highly appraised 'Pushkar Sarovar', a landmark of pure sacredness. Though these places are tagged as must visited spots, the maha aarti over the ghats are equally amazing but yet there are few lively spots u should grab to add life to your journey.


As we know sunsets are always beautiful but how amazing it can be if viewed with a tinch of music and the clear water that reflects the whole new view. Yes that's the Sunset Point which you shouldn't miss  out. Apart from this try a trek towards pap mochani temple and savitri temple to experience the mesmerising views where the cool breeze just fly up your soul and found yourself amidst the most soothing environment ever. Try it at the time of sunrise or sunset, it will simple add up the beauty just like a bonus jackpot! Try some camel rides too.. And if you are adventure freak, try giving some 'channa' to the bunch of monkeys from your own hands, that will b the best experience you'll ever had. Food lovers kindly grab the best rabdi malpuha which is the essence of pushkar sweets. Nothing can beat that!


Even the outskirts of pushkar carry something that you would like to cherish for the lifetime. So while travelling to pushkar, spare few minutes to take a sip of most amazing tea found at the tapris set up al over the way to pushkar. Try a short crazy play of game in the sand dunes found in buddha pushkar to taste a charm of being covered in sand and yes if you are a night lover and wont mind spending a night under the sky, try your luck towards travelling little far from pushkar and viewing the innumerable stars that just cover up your whole vision in the darkest silence and trust me you wont regret it ever. 


Just try doing atleast some of these beautiful things and you'll land across the corner where you wont be able to stop yourself from falling in love with pushkar. Because its just not a place, its more like a treasure, the more you explore, the more rich memories you'll yield!