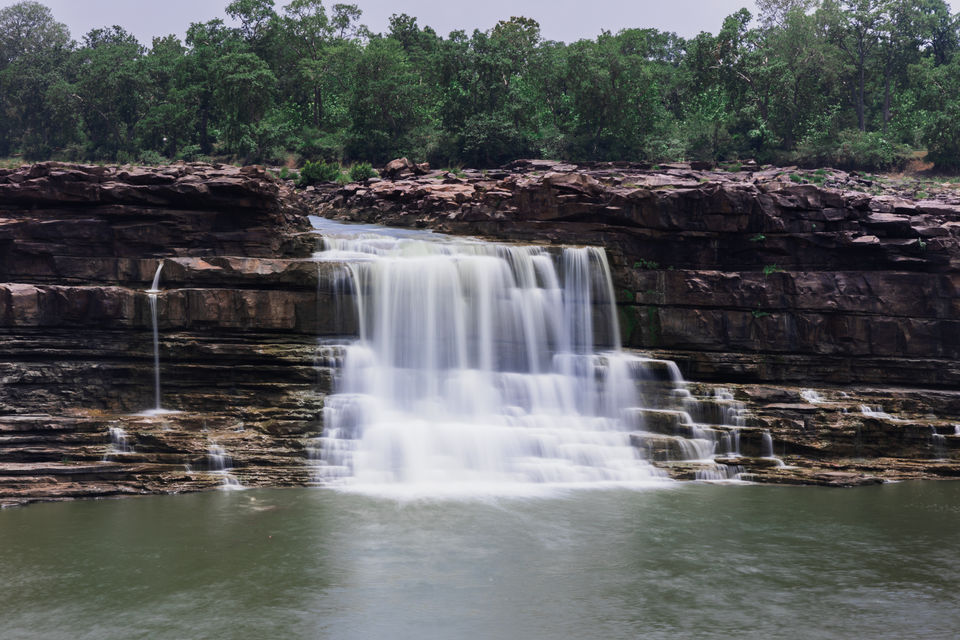 I don't know if I am lucky or not but I usually stumble upon some amazing spots and that too so close to the city. I found another spot like this and man I am glad I did. It was one of the most secluded and one of the most soothing spots I have been in a while. And the funny thing is this trip was completely unplanned.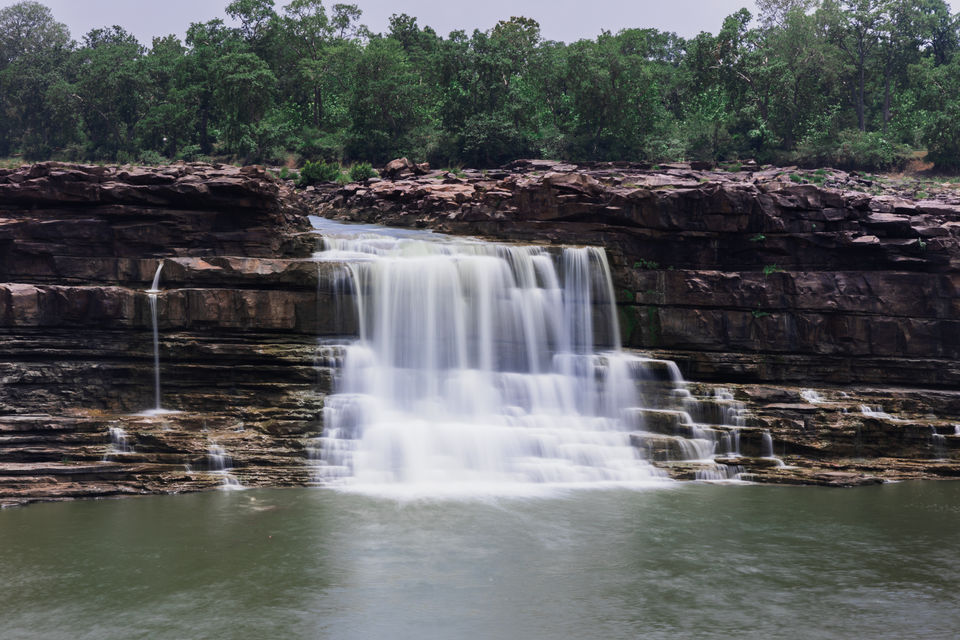 While I was returning from my work trip to Bedhaghat , I saw an almost invisible board on my side of the car. I saw a name faintly visible but as son as I read waterfall, the waterfall hunter inside me woke up and we took that turn. After coming in a few meters from the road, we came across a gate which led to this small but soothing waterfall. After parking our car, we had to walk less than 100 meters to reach the not - so - Famous - but - should - be falls of Rahatgarh. The height of the fall is not more than 50 ft. and completely surrounded by a cover of green on all sides.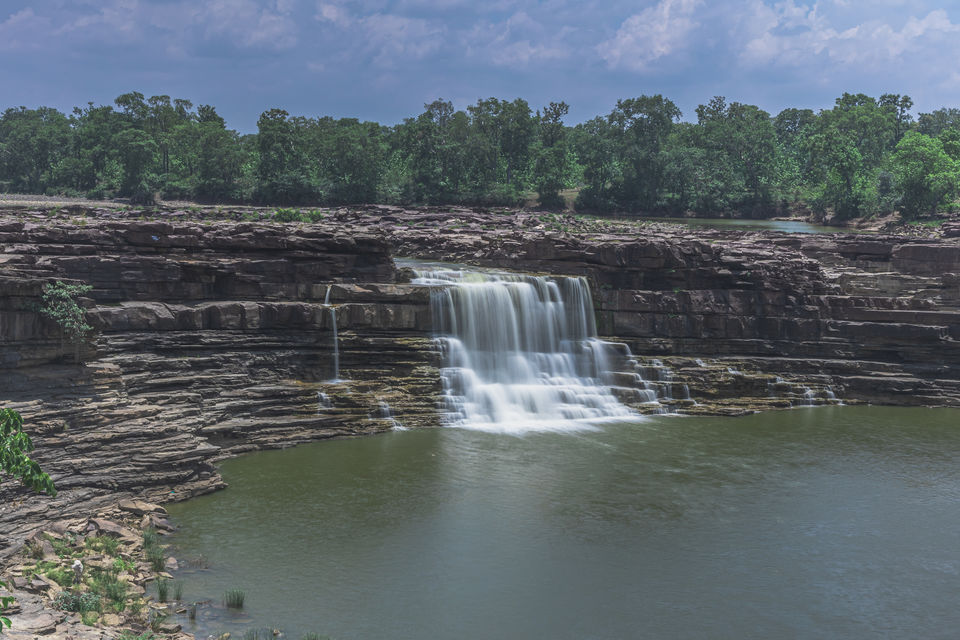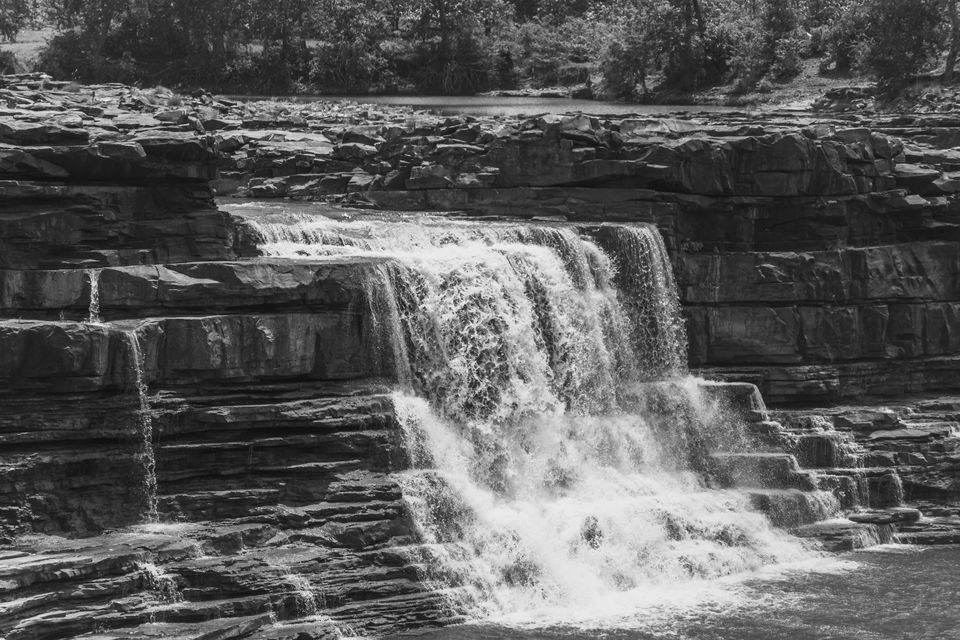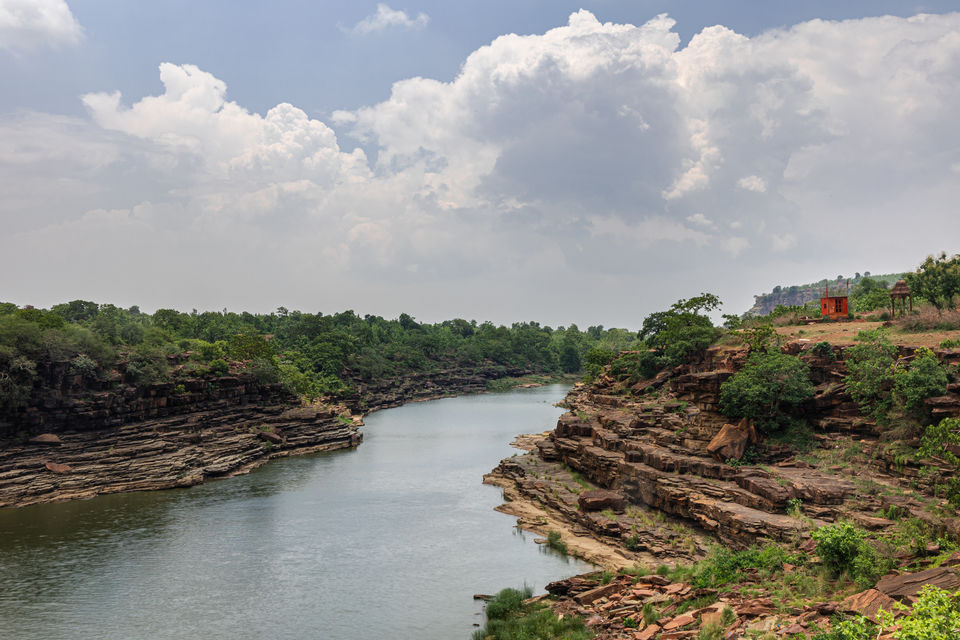 Located at a distance of 35 kms from the city of Sagar in Madhya Pradesh, it is a perfect spit if you want to come out from the hustle bustle of the city and spend time with your thoughts. At a distance not so far from the main road, this is a perfect spot for a day's get away and to spend some quality time amongst nature. It is also a secluded place with very less people around and thus can act as a perfect place spend some time with yourself.