Do you spend most of your time traveling, as your job imposes for you to be in a different city almost every week? Are you always in a hurry to catch a plane or always in an airport? Do you like to fill in all this time you spent traveling with a good book? Do you always carry a heavy, paper book with you and this is bringing significant extra weight to your luggage? I am sure that this is becoming more and more uncomfortable and that this might convince you to start searching for new options. Luckily, there are some great tools available for those who love to read while traveling and all you have to do is to gather more information on them. For example, you should consider learning more about the benefits of using an e-book reader while traveling. If you are passionate about reading while traveling and carrying a heavy paper book is getting more and more difficult, an e-book reader is an excellent purchase. People need to start understanding the fact that there is more to an e-book reader than the fact that it is light and small, thus easy to carry around. Let me ask you a question: do you read any book in public? If you like, for example, steamy books, I am sure that you hide them in your luggage and that you only read them in your hotel room. Well, what about being able to read a steamy book or a highly controversial one while in the airport, waiting for your plan or while even on the plane or on the train? An e-book reader offers you all the privacy and intimacy you need in order to attack even heavy titles while out in public, so this is one more reason why you should consider getting more info on one.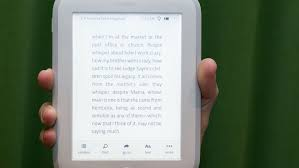 We can guarantee you the fact that carrying an e-book reader while traveling and using an e-book reader instead of a paper book is an excellent choice. We can assure you that you will never regret investing money in an e-book reader because:
• Its weight and its dimensions are perfect for carrying an e-book reader even in a hand luggage
• The e-book reader provides privacy and the intimacy you need to attack heavy titles while out in public
• The e-book reader can store up to 1,500 books, all in one place, all at the same time. This means that you can carry all your favorite books with you in your travels, all in a small device.
We strongly recommend you to find out what specialists have to say about e-book readers and read their review on the Kindle vs Nook purchase, as these are two of the most popular types of e-book readers now available on the market. Check them out, check out their features and see which of these two e-book readers best fits your needs and preferences. I know for sure that you are going to fall in love with your e-book reader and that you will never go on a trip without it.