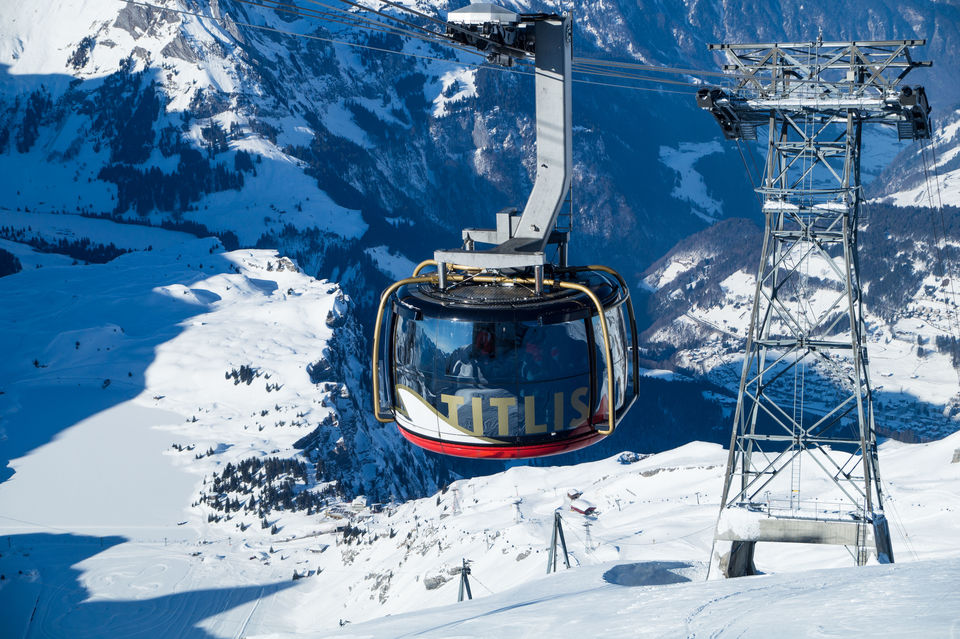 Its been sometime I have been planning for a drive during winter period in snow , since I bought the car. The opportunity and time opened up this January . We planned a road trip to Mount Titlis. It was actually my wife's birthday. We are currently living in Nuremberg - Germany.
In this blog I will try to cover what all I planned for the road trip and also share the trip experience .
Video of the Trip
Planning
So as usual planning started.
Choosing Destination
We were looking for alps in Switzerland or Austria. Lot of destinations where considered and in the end we end up choosing Mt Titlis in Switzerland . The main reason for choosing Mount Titlis is that we had already visited lot of other main attractions in Switzerland . Mount Titlis is also not that far from our place. The ascend to Mount Titlis start from a small town Engelberg.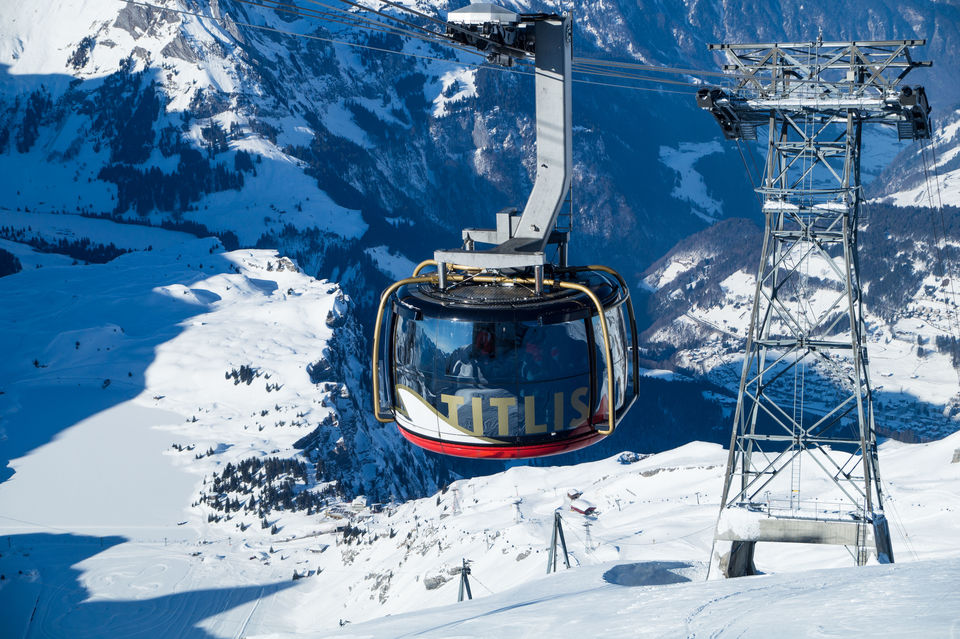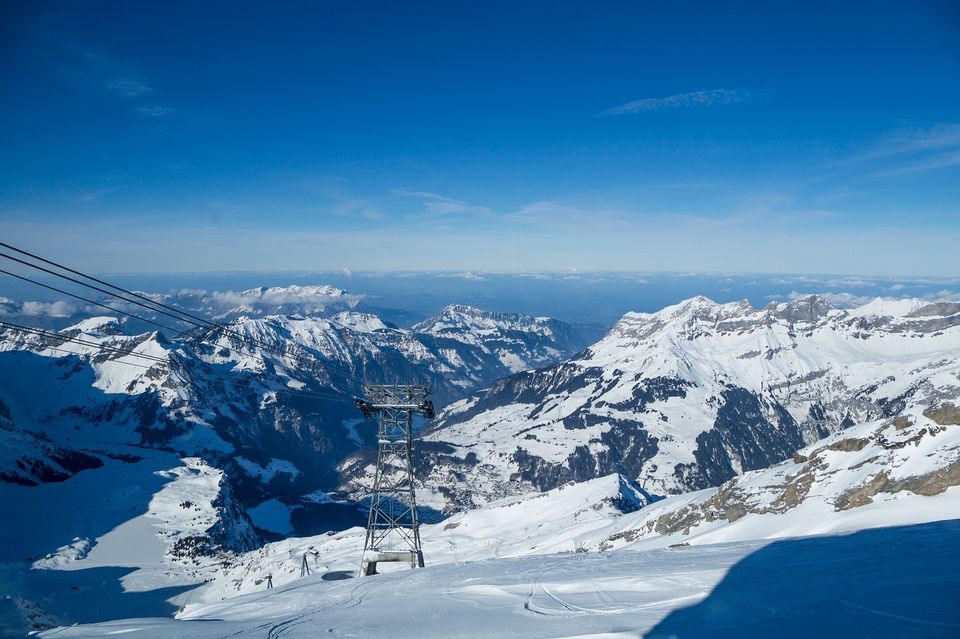 Route - map
There is two main routes by which we can go to Switzerland Mt Titlis. One is touching Austria and other directly entering Switzerland. We decided to go through Switzerland as passing through Austria means we have to pay toll price for Austria and also for Switzerland.
Route : Nuremberg - Stuttgart - via Singen - Zurich - Buochs
Distance : around 500 KM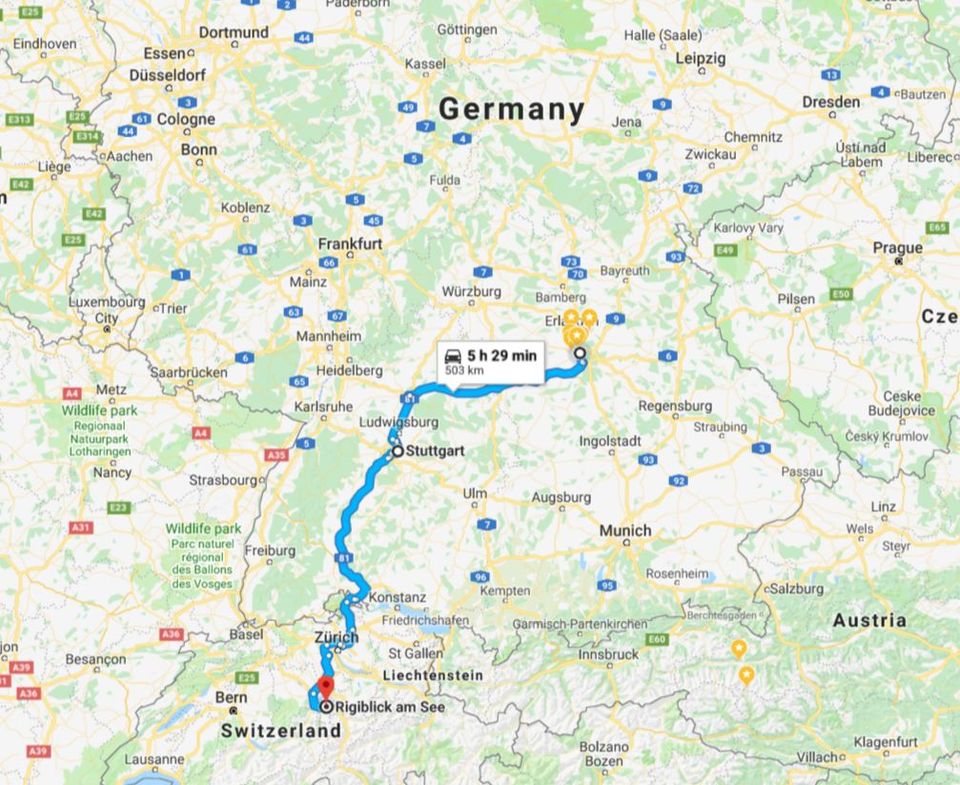 Highway Toll : Switzerland
The toll rate for using Switzerland highway is 36 Euro or 40 CHF. We can use this for one year.
[toll sticker photo]
Mode of Transport: Car
Things to note for the winter trip.
Winter tyre - Its first time I am travelling long distance in snow roads. This trip is also a test drive for new tyres. I had bought a snow shovel, windscreen spray for frost and windshield top-up for the wipers. Floor Mat was changed to rubber.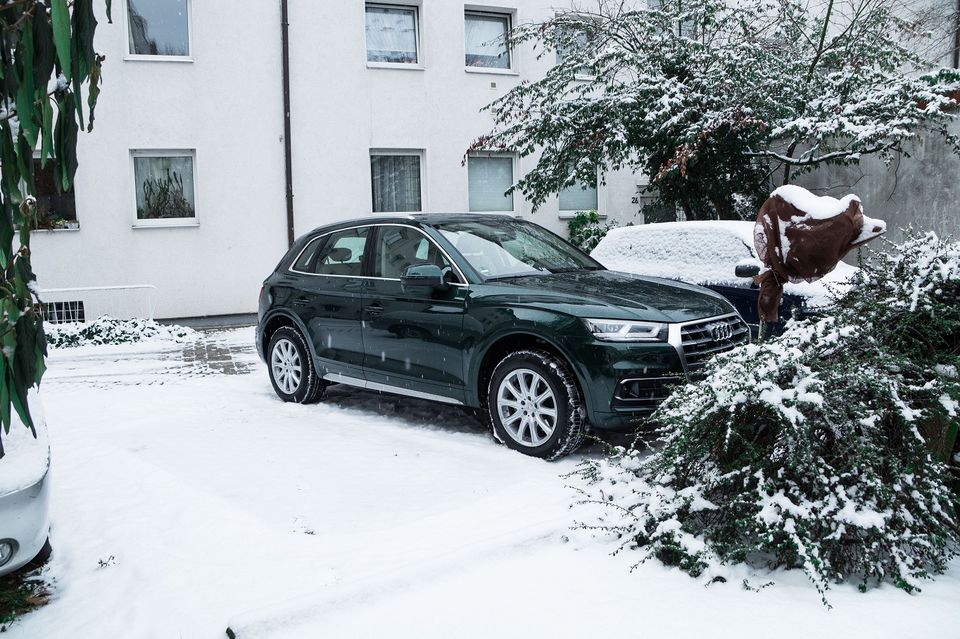 Stay : Rigiblick am See (Seeplatz 3, Buochs)
When I search for hotel I normally use google search and type hotel in the search window near the destination. Google search is good which shows all hotel prices near the focus location in the map. So searched for nice hotel near Engelberg. Unfortunetly the hotels near Engelberg was very expensive. So i started searching for hotel within 30 min duration of car travel from Engelberg. And there was a nice hotel in Buochs (30 km range) facing the lake . We booked the hotel using www.booking.com . I would say it was one of beautiful scenic hotel I have ever stayed. There were also less croud. It's like we have the whole location all to ourself.
Hotel Price for two nights lake facing with balcony: CHF 249.60 or 220 Euro. Hotel has nice private parking lot also.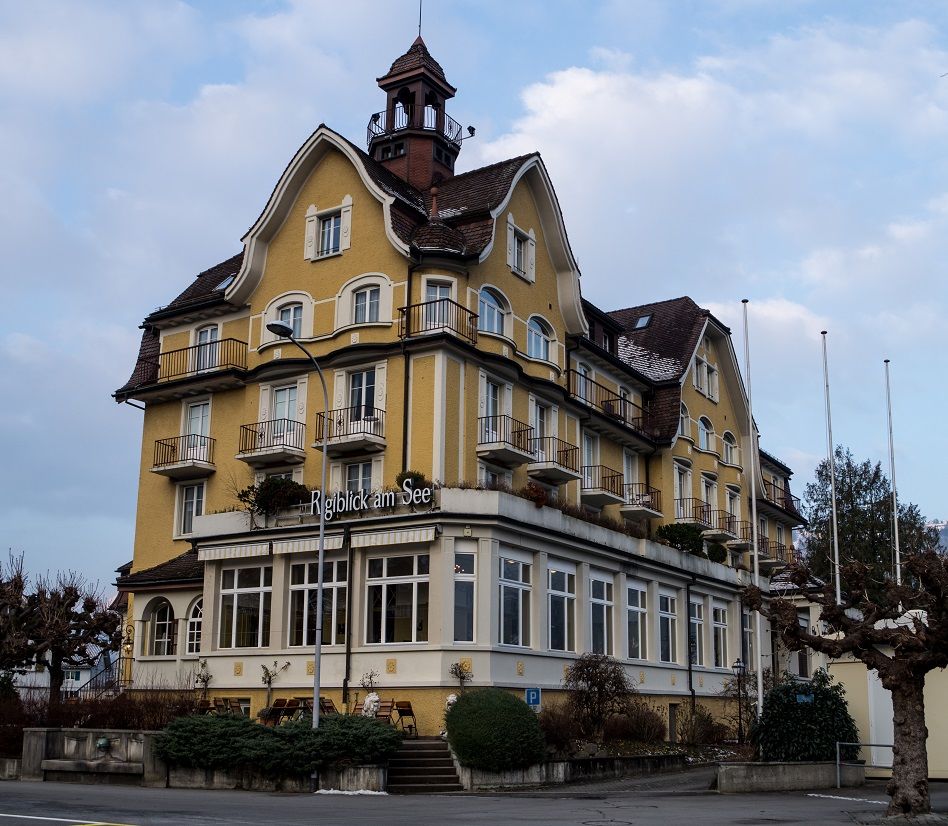 Weather
Snowy condition . Full snow expected through out the journey in Germany. In Switzerland the day we visited Mount Titlis it was sunny to our luck????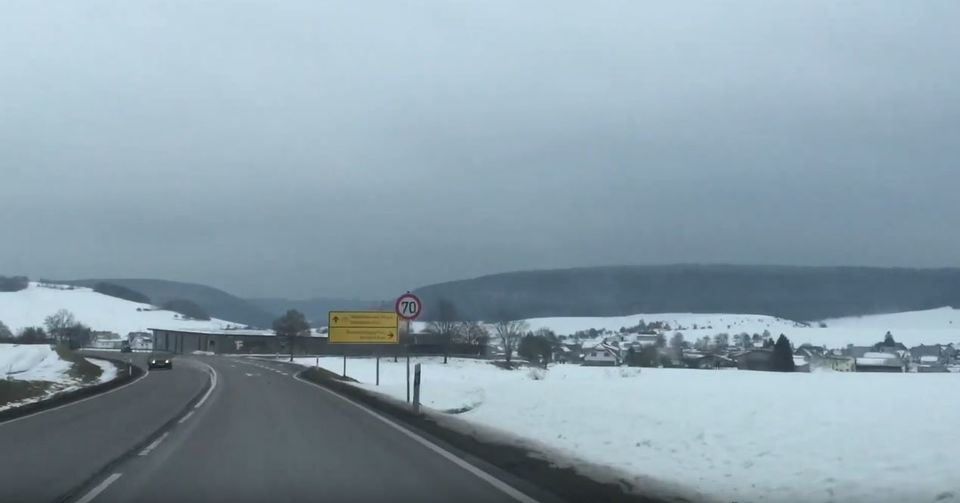 Travelling
Day one
So planning is over and the Big day is on. We started from Nuremberg around 09:00 o' clock in morning. There was already light snow when we started the journey. Soon we joined autobahn A6 towards Stuttgart .
And Immediately we were welcomed with heavy snow and slush. We did not drive that fast due to the road condition. There were lot of fogging in the windscreen . We had to use windshield water for very often for clear visibility.
But the view during the drive was a pure joy , landscapes looks pure white :) . The long farmland , trees everything was looking white and snowy. I have recorded some snow in the below video link. Those who want to see it can click the below video
Road conditions was pretty slippery and there was enough traffic in the road. Generally driving in highway is boring, but for this journey it wasn't so boring due to the beautiful German terrain in snow.
We took a lunch near to the Germany Switzerland border. Had some normal German specialties and hit the road again. And soon the climate changed, the cloudy atmosphere was lifted and landscape changed to more brighter side with long mountains and river. We couldn't absorb much of its beauty as we were using motorway and tunnels. But nevertheless the change in environment was a welcome sight.
Around 3 o clock we reached our hotel. We liked the hotel immediately because of its vibrant atmosphere and the near by lake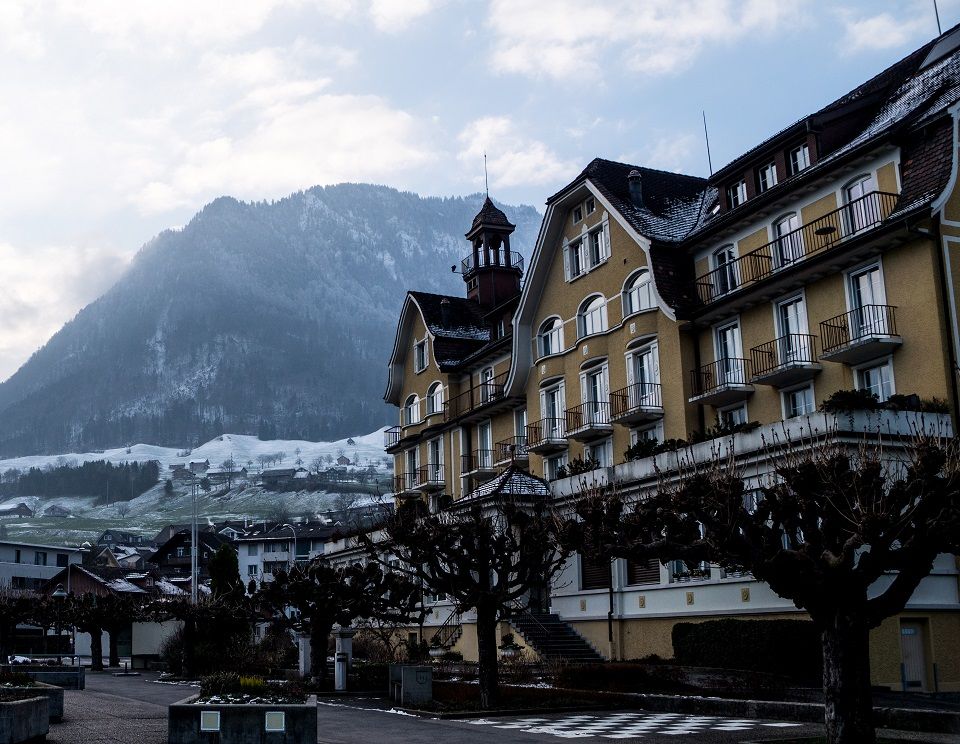 I tried to capture the beautiful lake using my drone. But then it happened !!!
During flight the drone got trapped in one of the tree branch!!!. Luckily it was not that high.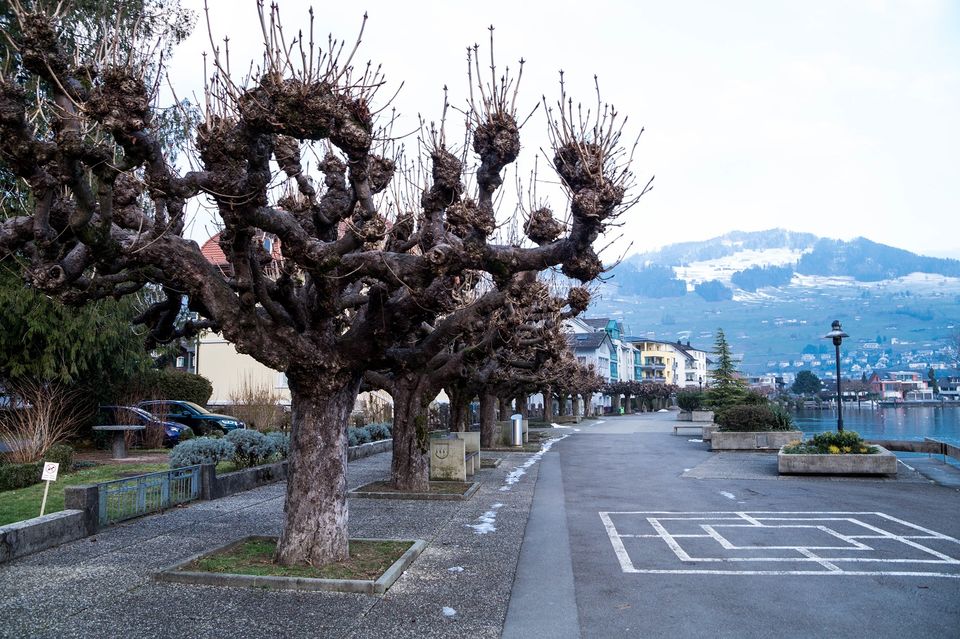 There was no stick or object to put it down. Luckily I got a long broom from the hotel and we got the drone back without any damage :)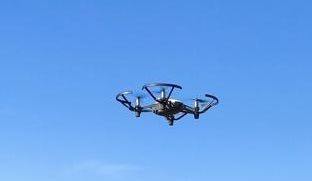 After all the above drama we checked-in to the hotel and the room was splendid with balcony facing the lake

We then went and washed the car in near by washing place as car was dirty.
Day Two
Weather :Sunny
Next morning we woke up to see beautiful morning lake. The breakfast from hotel was also good.
From hotel to Engelberg its around 25 km taking around 30 min to drive.
So we started around 09:00 AM and the drive was superb to Engelberg with long zooming mountains, small windings with valley view. We enjoyed and absorbed the beauty of Switzerland during this drive.
After 30 min of ride we reached the parking lot in Engelberg.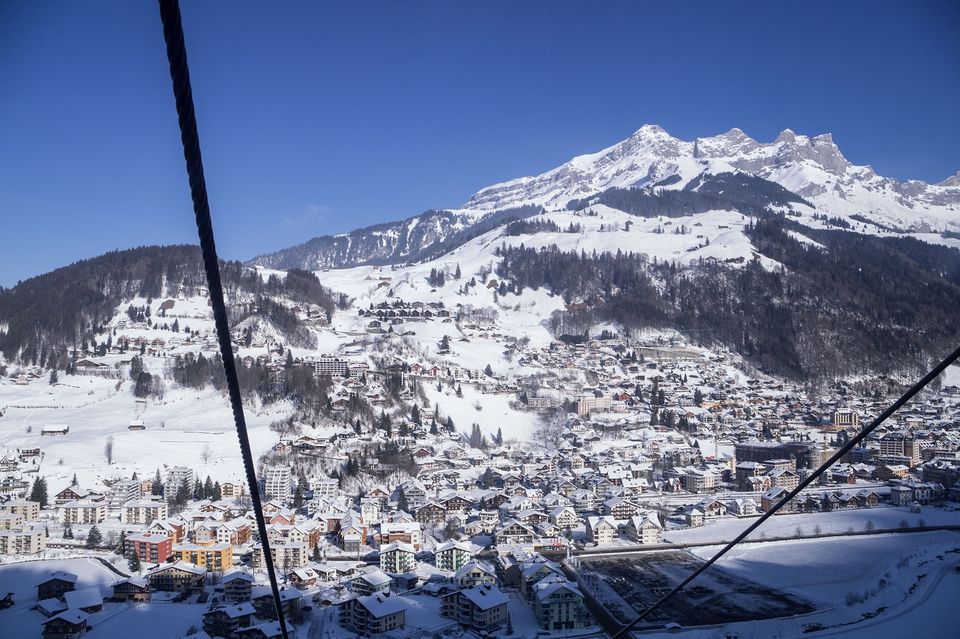 There were already lot of cars parked . Since the climate is very good we can see lot of skiers . So we parked car and walked to the ticket counter.
There are many options available in Mount Titlis. We planned to take round trip (cable car) from
We have opted to take cable from TITLIS Xpress Engelberg - Trübsee and then from Trübsee to top of Mount Titlis using 360 revolving Cable car.
The price for a round trip for two people is around 120 Euros. We took it and started the ascent to Trübsee. The climb over white mountain landscape is one which cannot be explained with words but experience fully. We can see the foot mark of animals down below from the cable car. But we didn't see any animals though.
From Trübsee we then ascended again to the top of Mt Titlis. We were welcomed with freezing wind, It was so cold that frost was forming on my mustache . I have some clips of these in the video below.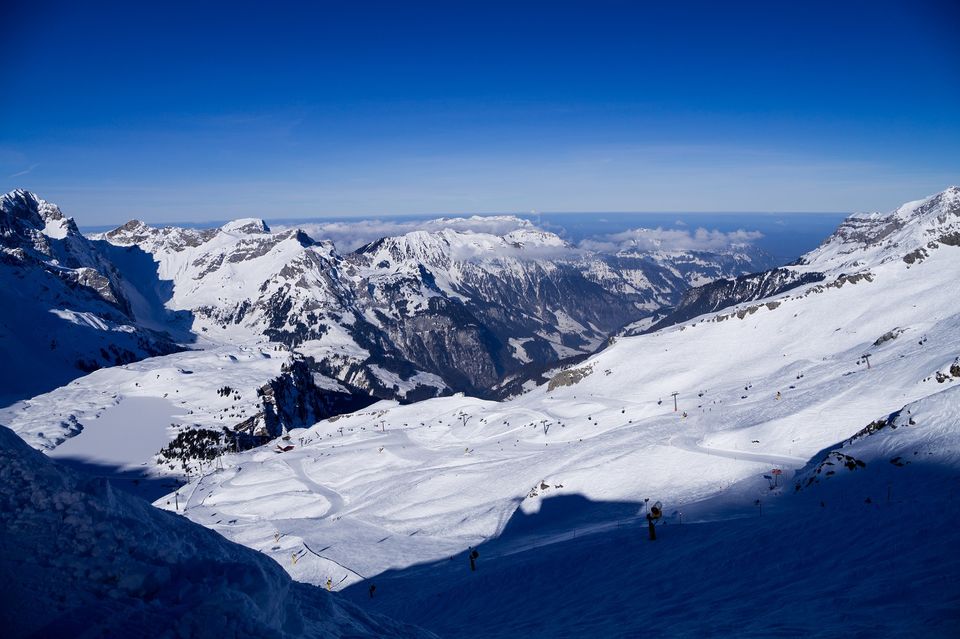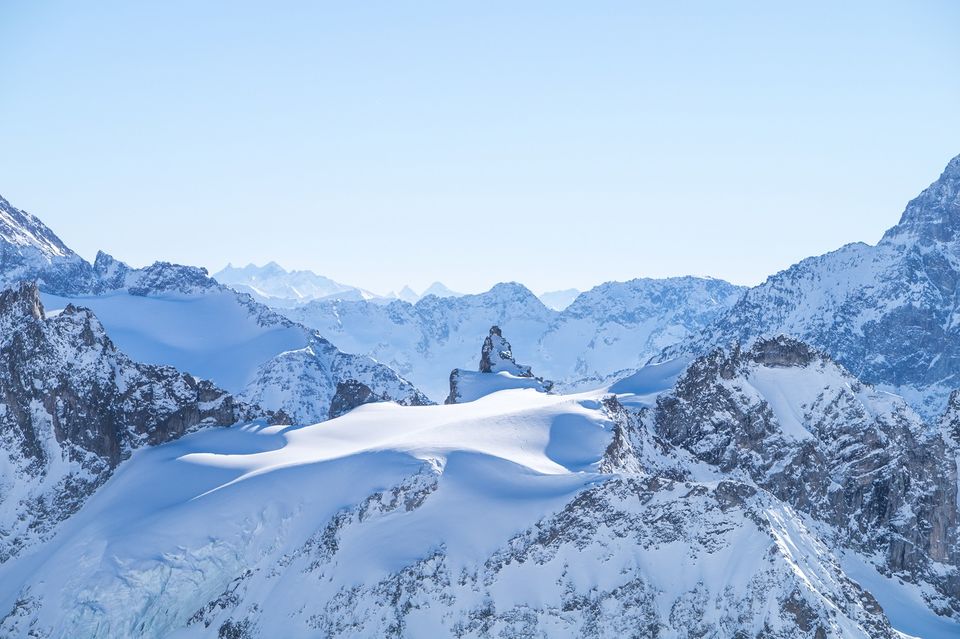 Main activities on top of Mount Titlis are :
Mount Titlis Cliff Walk and Suspension Bridge
On top of the mountain you can make a nice short walk to Europe's highest elevation suspension bridge. The views were absolutely fabulous!.The Cliff Walk continues on the other side of the bridge and looked really nice, but was closed in winter.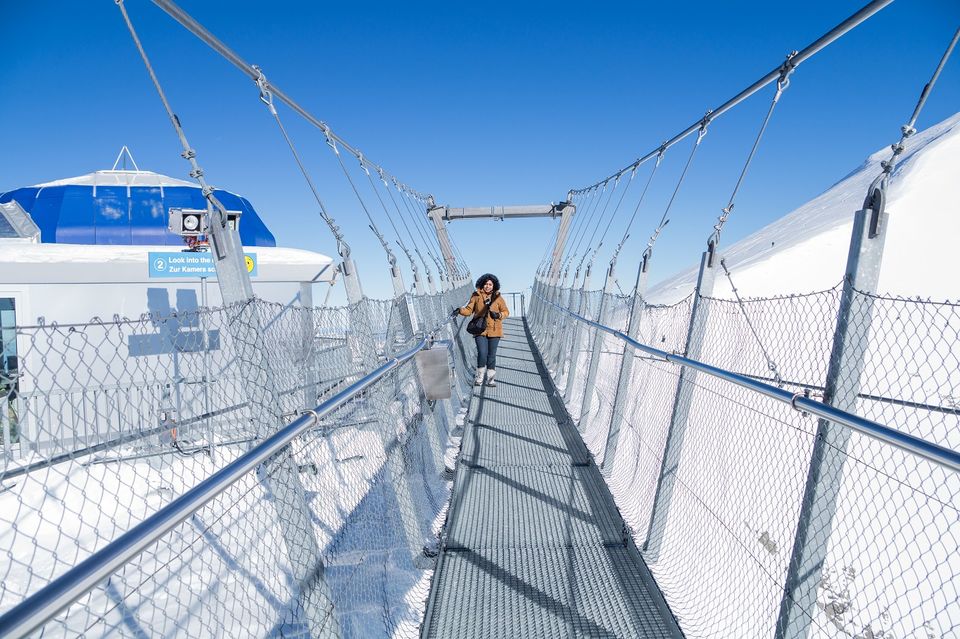 Mount Titlis Glacier Cave
The Titlis glacier grotto is a blue tunnel in eternal ice. The glacier cave has a 150m long walkway which branches out in several directions and descends deep below the surface of the glacier. Exploring the Titlis glacier cave can be done the whole year round.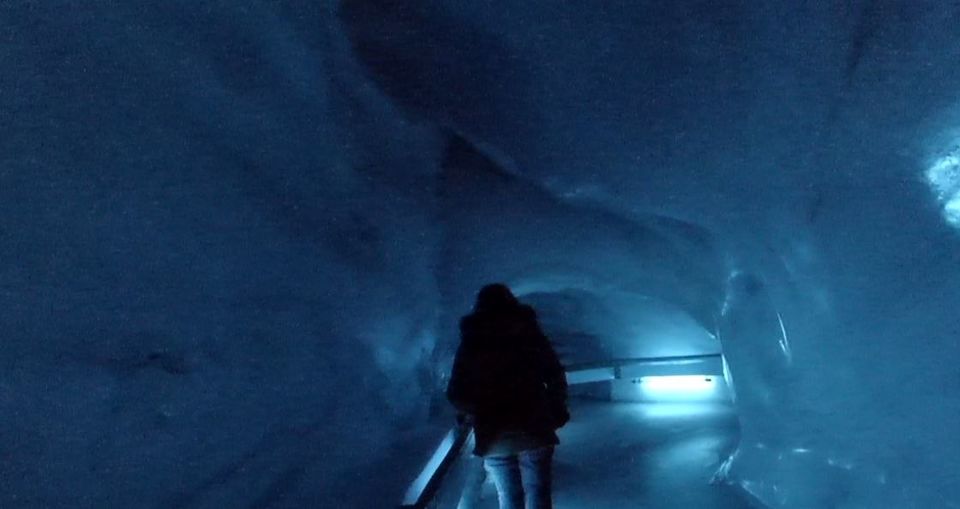 The Ice Flyer
The Ice Flyer is a chair lift that connects the summit to the Titlis glacier snow park. But we didn't try it. It was a big miss.
There is also a Bollywood film poster on top of Mount Titlis.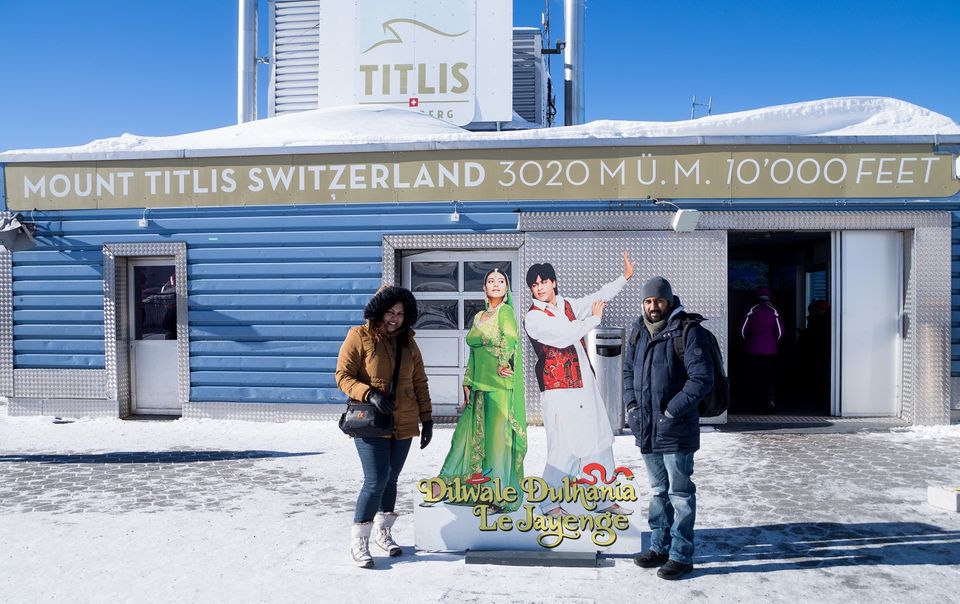 I wanted to go skiing, but I never learnt it nor has balance. So we tried out with tube skiing .
After all activities in the Mount Titlis and also lunch, we descended down to Trübsee to try tube skiing. I have to say it was a cool experience , Not much risk and according to me anyone can try it out as wherever the tube goes it will come in the end to the middle area.
Then in the evening we returned back to hotel and did a walk around the lake. It was a nice experience and the we could enjoy the whole lake to our-self.
Day Three
Last day we returned back to Germany. The conditions where better and we reached home in the evening. We took ride back rounding the lake. It was a wonderful view all the way around :)
All together petrol expense was around 150 Euro.