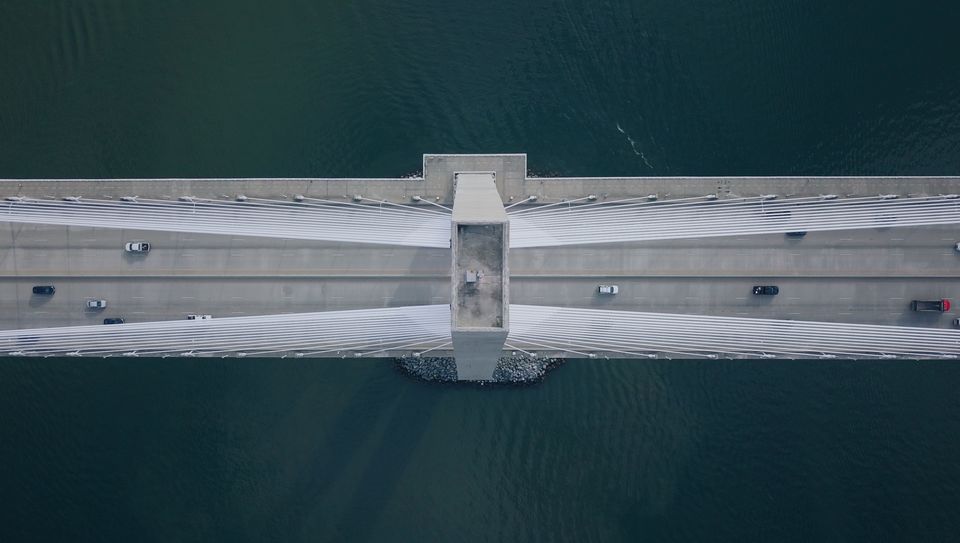 Charleston, SC is an old southern town with a wealth of history and year-round beauty. It's the kind of place you visit only to find out you'd really rather live there. You're unlikely to run out of new places to explore or foods to eat no matter how long you stay there. Here are Rory Brown's seven reasons to make Charleston, SC your new home.
Neighborhoods
Few can afford the brilliant Rainbow Row that attracts visitors daily, but even outside of those historic houses, there are plenty of beautiful neighborhoods. Harleston Village can keep you close to downtown and in the middle of the action. Places such as Park Circle will let you be nearby without having the tourists at your doorstep. Avondale is home to many popular eateries and could be the perfect home for you, too.
Beaches
The Charleston area is home to five popular beaches. At Folly Beach you can explore the Morris Island Lighthouse. Kiawah Island is known for its 10 miles of beaches and golf resort. Seabrook Island is home to a unique equestrian beach experience. Isle of Palms features a beautiful wild sand dune alongside luxurious resort hotels. And, lastly, Sullivan's Island is a smaller, more intimate beach destination known for their seafood and beautiful marshes. You can't go wrong with any of these gorgeous beaches, all of which are just an easy drive from any Charleston neighborhood.
Food
Nothing quite defines the culture of a city like the food. The southern-meets-seafood flair found in Charleston feels unique to the area, while also bringing up memories of home. With so many amazing restaurants in the area, you can bet only the strongest will survive, leaving a wealth of incredible foods to be devoured. You'll find everything from elegant, high dollar meals to diners with fries in baskets. Whatever your preference, you're guaranteed to find food worthy of your pallet and within the limits of your wallet.
Art
One walk through downtown Charleston will leave you overwhelmed with the beautiful artwork produced there. Charleston is home to multiple guilds, including Charleston Art Guild and Lowcountry Artists Guild. Groups like these promote a culture of artistic expression that puts big box generic pieces to shame. You will find everything from jewelry and painting to hand-sewn lace and sculptures, all within a few miles of your new home.
Education
Charleston offers educational opportunities from early childhood through graduate-level degrees. Public schools provide access to traditional and magnet curriculums, while private schools offer Montessori and religious-based education. There are programs for high schoolers to begin their college work early on through the five local colleges. Whatever the educational needs of you or your family, you'll find a program that fits.
Retirement
Charleston consistently ranks in the "Top 10 Places to Retire" from many publishers. This city by the sea offers a great place to retire independently, or retirement communities for people 55 and older. Retirement should be a time to enjoy life, and Charleston is just the place to do so. Whether you want to sit on the porch and enjoy a nice southern breeze, or get out and adventure or golf, Charleston has what you are looking for to enjoy your carefree days.
Travel
Once you move to the paradise that is Charleston, you'll find yourself looking for new places to vacation. Your new home will be ideally located to reach a wide variety of vacation destinations easily. Charleston is home to a cruise ship port, with destinations in the Bahamas, Bermuda, the Caribbean, Canada, and New England. You're a short drive from many other coastal cities like Savannah or Myrtle Beach, and there is an airport to take you wherever your heart is calling. Once you've gotten through with your trip, you'll have the beautiful city of Charleston waiting to welcome you home again.
Charleston has a lot to offer from young couples just starting out to those ready to retire in style. Your friends and family will love visiting you here, and you'll never run out of fun and exciting things to do.
About Rory Brown: After spending the first 40 years of his life in the United States, Rory Brown decided to focus on the quality of life and began living internationally. He now spends his time in Lake Como, Italy, Sydney, Australia, Charleston, South Carolina, and Kauai, Hawaii. His appreciation for simple health food that embraces local traditions of excellence has earned him credit among farm-to-table communities everywhere he goes.
Brown began his career as a technologist and has always focused on healthy lifestyle choices. His well-researched lifestyle writing has increasingly focused on living life to the fullest each day throughout the world.