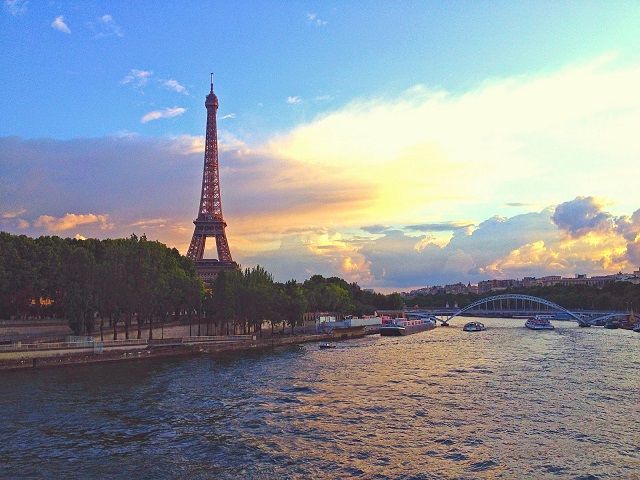 France is known for many things. It is home to the Eiffel Tower. Fine wines are produced from the grapes of the oldest rolling vineyards. France is full of historic buildings such as the Louvre, the Palace of Versailles, and Notre Dame de Paris that bring tourists and visitors from around the world, year round. Here is http://www.gltctour.com/ many ways to get to France including by plane, by train, by ferry, by bus and by car. Once you have arrived, you are free to enjoy the beautiful lands and landmarks of France.
Getting Off the Beaten Path
It comes as no surprise that, for the most part, people visiting France are drawn to landmarks that they are familiar with. It is difficult to go to Paris and not want a picture of yourself standing in front of the Eiffel Tower. Crowds and lines are common when everyone is rushing to the same places to see the same things. Chances are, you have already allotted enough time to account for waiting in lines and touring the sites. Depending on the season, waiting in lines can take a significant amount of time out of your travel plans, which can be quite upsetting. When you have a limited amount of time, every extra hour spent waiting is an hour that you could have spent doing something else. That is why sometimes it is good to get off of the beaten path and enjoy all that France has to offer in a different way.
Bike Tours
In recent years, the popularity of cycling holidays in France have started to grow. Instead of seeing France in the same way that everyone else is planning on seeing it, bike tours allow visitors to see France in a different way while they are exploring on a bicycle. Bike tours of France are fun and exciting. These holidays are designed so that people of almost any age and fitness level can enjoy them. There are easier routes for people who have not biked in a while or have lower fitness levels. More challenging routes are available for people who bike regularly and have higher endurance levels. The more challenging routes require that bikes go for longer distances. The terrain might also be harder and contain hills.
Advantages of Bike Tours
There are many reasons that tourists are deciding to take a bike tour in France. Active travellers are not interested in just sitting in a hotel room or touring the sites. People who love the outdoors and want to experience everything about France, not just the major sites, know that biking is the way to go. Biking allows you to enjoy the sun on your face. You can listen to the beautiful sounds of nature while you are riding along the self-guided or guided paths. You can stop to take a break when you need to. Biking holidays change the face of modern tourism with activity and exercise.
Let Someone Else Plan it
Another advantage of a biking tour in France is that there are businesses that specialise in planning these tours. They take care of almost everything for people who want to bike through France. They provide the bike route maps to follow, so you never have to worry about taking the wrong turn somewhere. In addition to providing path guides, your accommodations for overnight stays are included. When you book with them, you do not have to worry about trying to find a last minute hotel room to stay at. In most cases, these will be tourist board approved Bed and Breakfasts and similar type of rooms. Depending on the package that you choose, some meals may be included in the cost. While some meals may be covered in the cost, it is always a good idea to have extra funds or credit cards just in case you want to grab something to eat or drink along the way. With all that biking, you are bound to want to have a cold tea or a crepe somewhere along the way.
Can I Do it if I Am Unfit?
That is a good question! Not everyone that wants to participate in a bike tour is in peak physical condition. People that are older, haven't biked in a while or are a little overweight are welcome to tour France on a bike. Easier routes make this possible. Easier routes require riders to ride fewer miles in a day and the trails are on mostly flat land. Electric bike rental is also available for those that are not confident in their abilities to ride a bike for days. Depending on your fitness level, you can use the electric engine to help power you if your legs need a break or you need a little extra to make it up a hill. When properly charged, they can even be used during most of your daily riding. Electric bikes are a great way to assure that your legs do not feel like jelly at the end of the day, so you can still enjoy walking once your biking day has ended.
Where Can I Go?
The popularity of bike tours has made it so there are numerous bike tours people can take. Some destinations include the Alps, Alsace, Bordeaux, Brittany, Champagne, Brittany, Dordogne, Corsica, Normandy, Provence and many others you can see at http://www.gsmapblog.com/. Before booking your biking holiday, it is a good idea to speak with a biking tour specialist to discuss what routes would be best for you and your party. It is safe to say that an intermediate or entry-level bike rider is not going to be able to handle the challenge of the Alps tour. A bike tour specialist can advise you on whether to choose a guided or self-guided tour, offer advice on the best places to grab a bite to eat or a glass of champagne after a long day on the trails. With this information, you can have the best biking holiday possible!