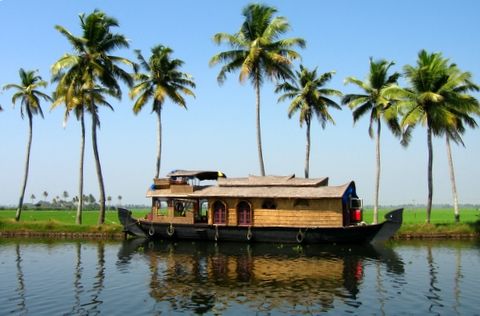 Kerala has its priorities right
Kerala is one of the cleanest states in the country, with five out of India's top ten cleanest cities located here. It was also the first state in India to achieve 100 percent literacy, and has the highest female to male ratio (1,084 females per 1,000 males) in the country. With hospitals in every village, Kerala places a lot of emphasis on public health – unsurprisingly, Malayalis have the highest life expectancy in India and the lowest infant mortality rate.
Kerala loves its coconuts
The name Kerala is derived from the Malayali word 'Keram' or coconut tree, a fitting tribute to the state's dense coconut tree population. Coconut is an integral part of the local cuisine and lifestyle, with Malayalis using coconut products in their food, beverages and even in their hair. Elephants are also an important part of religious ceremonies and weddings, and have pride of place in the state's seal.
Kerala is Gold's own country
A recent report by the World Gold Council finds that Kerala is responsible for consuming 20 percent of the country's gold every year. Kerala's Padmanabhaswamy temple is the richest religious institution in human history, in terms if the gold and precious stones it owns. Gold is an integral part of Malayali weddings, and brides often wear exorbitant gold jewellery.
Kerala ushers in the Indian monsoon
Every June, Kerala receives the first rainfall in mainland India. The southwest monsoon knocks on Kerala's doors early in June, reaching Mumbai ten days later. Delhi and other parts of India receive rainfall towards the end of June and in the first weeks of July.
Onam – Kerala's harvest festival has an interesting back story
Legends say that King Mahabali was a wise and just ruler, and that his subjects were so prosperous that they invoked the envy of the Gods. A cunning trick by Lord Vishnu banished the king to the nether world, with the gods claiming the earth and the sky. The king asked to return to his subjects once a year, on the occasion of Onam.
Nearly half of Kerala is made up of backwaters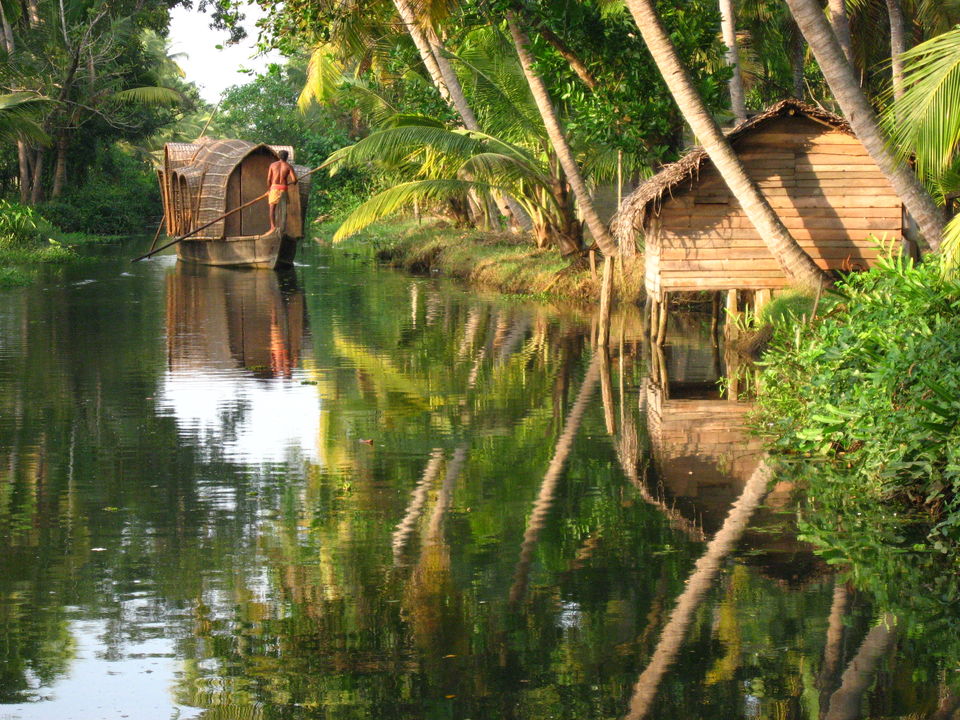 Kerala's backwaters are a chain of brackish lagoons that run parallel to the Malabar Coast. Five major lakes are linked by an intricate network of canals and are fed by 38 rivers.
Malayali men love their mundus and moustaches
From movie stars to politicians, every proud Malayali man will flaunt an elaborate moustache and wear the admittedly-comfortable mundu. In fact, trying on the latter is a unique and memorable tourist experience.
For other interesting facts, travel tips and a wealth of travel-related information, do visit Musafir.com – India's most trusted platform for cheap domestic and international flight tickets and attractive holiday packages.