India is a dynamic country, with a vibrant and colorful culture and heritage. And, one of the most interesting corners of the country is undoubtedly Southern India. The serene landscape, layered with diverse topography, and golden beaches – is a stark contrast to the highlands of Northern India. Beautifully designed South India Tour Packages can help you in uncovering this exotic portion of the country and indulge you in soaking the golden sunshine of the south.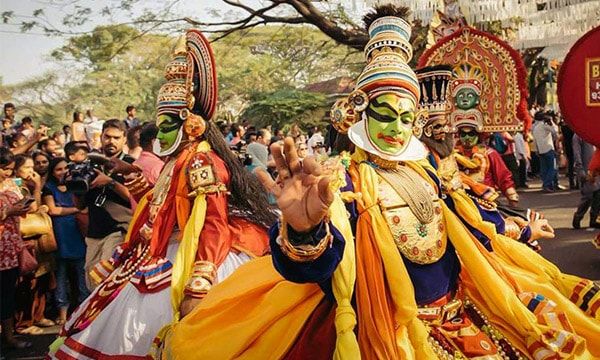 Interesting heritage of Southern India
Southern India, located on the tropical belt of the world, is covered in ancient relics of different dynasties and civilizations. People have been residing in these areas for more than two millennia and enriching the land with a diverse culture and heritage. These dynasties, including the Cholas, Pallavas, Nizams, were patrons of art, architecture, and science. You will find ancient rock-cut structures and cave paintings commissioned by Jain, Hindu, and Buddhist rulers; and mosques, forts, palaces, and mausoleums dedicated to Deccani Islamic rulers of the south.
It is very difficult to find a parallel of the diverse cultural heritage of South India, a place where Yoga and Ayurveda have found its rightful recognition.
The landscape that is diverse and varied
The vast coastline with an unending array of coconut palms is probably the first thing that you will remember while talking about South India. However, this portion of the country is so much more than being just a coastal plain.
The landscape of Southern India keeps on changing over every few kilometers, and you will be surprised by it. As you move, you will be greeted by beautiful hill stations, stunning coffee and tea plantations, and famous spice gardens of the South. The stark contrast to the tropical forest plains of South India is the Deccan Plateau. The drier crisscrossed land, with numerous ravines and dramatic outcrops, makes this place different.
Bashed with the double monsoon, the diversity of the South Indian landscape will surely surprise you.
Cities and their culinary delights
The fast-paced cities of South India are one of the biggest contributors to India's economy. The cities like Chennai, Hyderabad, Cochin and Bengaluru - spawning with factories, business centers, malls, and big shopping districts – still harbor their old way of life. These cities, industrial and IT hubs of India, have a vibrant modern aura attached to themselves. Yet, they are deeply rooted in their traditions.
Food is an important part of any culture, and the aromatics culinary traditions of South India are no different. With a variety that will spoil your taste buds, the cuisine of the South is simply delightful. From the humble daily staples like dosa (Indian crepes) and upmas (savory semolina made with vegetables and herbs) to mouthwatering aromatic Biryanis - the arrays of food is simply fabulous. At Mumbai, one of the popular gastronomic centers of India, you can sample both street foods as well as Michelin Star quality cuisines. Goa, once a Portuguese colony, reflects its laidback colonial heritage through its food. But, you will still find some sparks of native elements in its Vindaloo and Goan Fish Curry.
As you move further down, you can smell the freshly brewed coffee coming from the streets at Kerala and Tamil Nadu. The coconut, spices, and seafood infused dishes will cause an explosion of flavors in your mouth.
Lastly,
If this write-up has piqued your interest, then the South India Holiday Package by India Tours is recommended for you. The entire tour package takes you through the some stunning, and some offbeat, destinations of the South.
So, what are you waiting for? Visit www.india-tours.com or call +91-11-41050560 to book your tour.