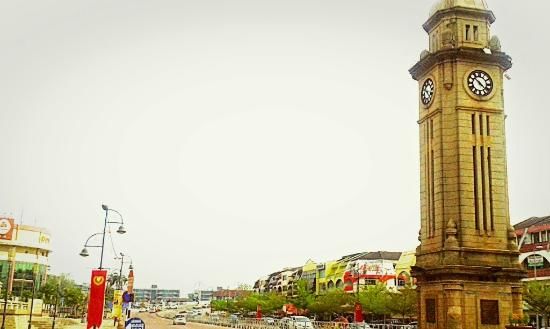 The place Sungai Petani is said to mean 'Farmer's River'—where sungai means river and petani, farmer, in Malaysia. And it represents all the beauty and charm that is associated with these words. The second largest town in Kedah, it shows a side of Malaysia that is laid-back and nestled among nature's beautiful bounties. Do include a two-day visit to this place in your Malaysian holiday itinerary. Travelling to Sungai Petani involves no trouble. Just book one of the many express buses from Redbus that ply on this route, and you are good to go. Once in Sungai Petani, do visit:
Sungai Clock Tower: For a slice of history, walk up to the majestic Clock Tower that was built in the 1920. A prominent landmark in the centre of the town, it was presented as a gift to commemorate the reign of King George V of England. Best time to visit? When the sun sets and bathes the tower in shades of golden-red.
Pasar Tani: The famous Farmer's Market that is held on Sunday, Monday and Thursday. A celebration of local goods, be there as the market opens early morn at 7.30 and shuts shop at midday.