Have you ever dreamed of gliding down the face of a mountain coated in marble-white snow? If skiing is something that you have always wanted to try out, the best way to do it is through the right ski holiday services.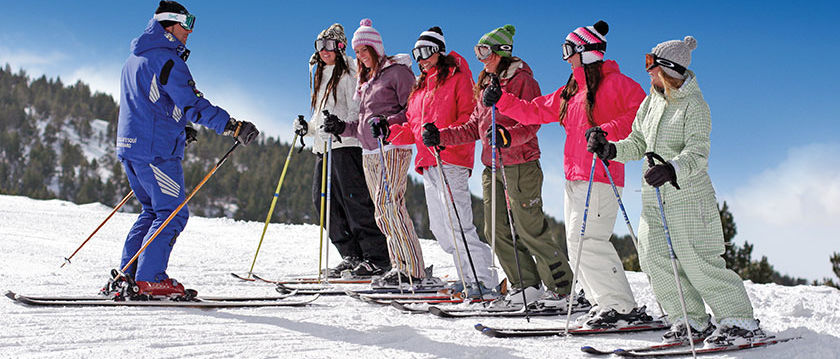 The best time to be had in terms of icy adventures is skiing in Andorra. This gorgeous Pyrenean Principality is host to a collection of freshly constructed ski resorts, which bring exhilarating skiing holiday packages to visitors of this majestic European mountain range.

If you are planning on making your skiing fantasies a reality, you will indeed need some advice and tips regarding how to successfully carry out such a venture, especially if you have never seen snow in your life – let alone skied.
Do not be Afraid!
While you may be very excited for your skiing trip, you might also be quite nervous, imagining all sorts of rocky and steep inclines. You really do not need to fret – places like Andorra are filled with all manner of beginner slopes perfect for the budding skier.
Contrary to what some may have been led to believe, actual skis do not need much momentum to build up speed. The underside of these slim inventions are coated with a special wax which permits a heavenly gliding across smoothened snowy surfaces.
This means that you do not need much of an incline at all to get things going, and if you actually notice much of an incline when you arrive at a certain spot, you may want to consider finding a new one, as skis can build a lot of speed with just the smallest of dips – something which beginners will generally not be able to handle.
Don't Like the Sound of Chairlifts?
As a beginner, you will not be spending much time on chairlifts, which are generally designed to transport more adept skiers to routes more appropriate for their ability. For beginner courses, you will usually travel by rope tow or drag lift.
Such transportation channels are slow-running journeys which stick to the ground, covering mild slopes which you can enter whenever you feel like with an easy disembarking. The most calming methods for transportation up in the mountains are button lifts – a tiny button-like handle extending out of a metal pole attached to a moving wire is placed in between your legs, which will then pull you along.
Dealing with the Cold
If you hail from the warmer regions of the world, then dealing with the frigid climate up in the mountains may be your biggest challenge. You really do not need to be told to bring the appropriate gear and clothing, but be advised that the sun does in fact often come out in the Pyrenees, and you may easily find yourself overdressed at times.
What is better than being able to enjoy the epic formations of the earth with lovely weather? Just take care not to get sunburned!